Cancun downtown – The simple life
We have spent almost 4 months in Cancun downtown. Indeed, we have been leading mostly a simple life. After traveling for the passed year and a half, we had the opportunity to unpack properly and settle in for a while. Although, sometimes it hasn't been easy!
Even though we are enjoying our time in Cancun, we still miss being on the road. Always itchy feet!
Reasons for choosing Cancun downtown
Admittedly, Cancun downtown also hasn't been are favourite place in Mexico, but it was the airport we flew into after our Columbia adventure. So after getting very reasonable rent in Cancun downtown, we just kept extending our lease agreement. It helped the hosts have been very nice too.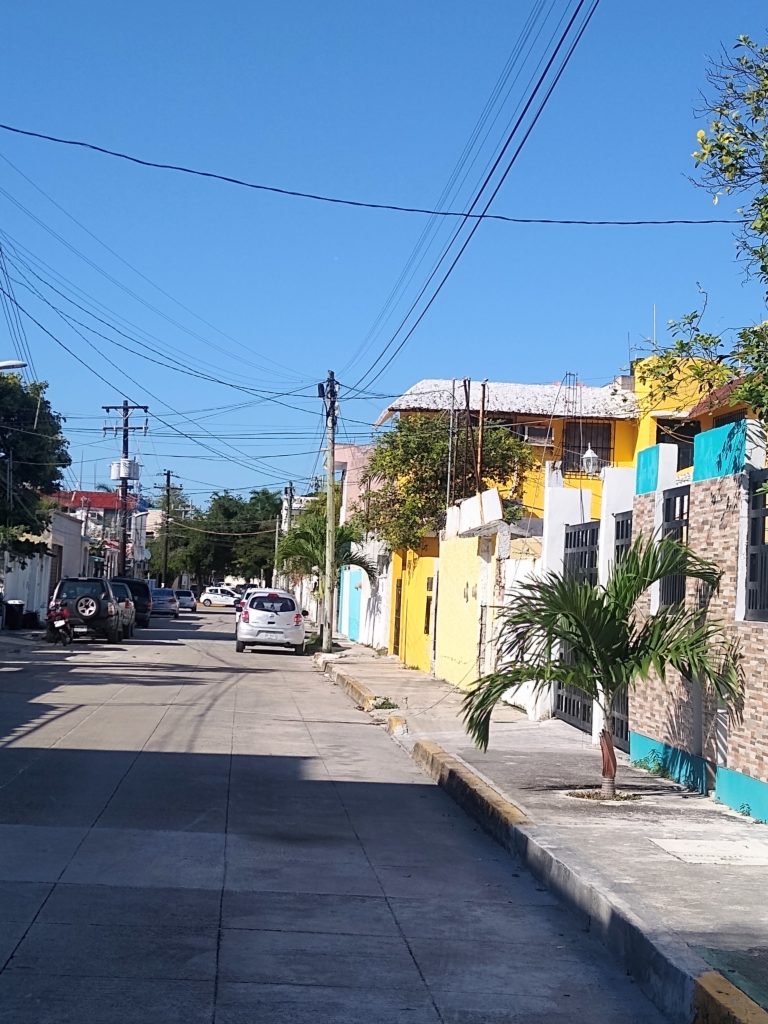 It's a city, yes, which can grind on us barefooted, free spirited, vagabonds, but there's still plenty of beautiful nearby beaches to enjoy and you have that local flavor, which you don't get in the Hotel Zone.
We like to go early to the beach to avoid the crowds and sometimes it can feel like our own little slice of heaven.
As well as the man-made umbrellas, you will also find some lovely nature to shade you from the sun. However, these are usually nabbed quick smart by Mexican family groups settling in for a long day at the beach!
All peaceful and quiet. That's until the party boats off shore blast their awful music.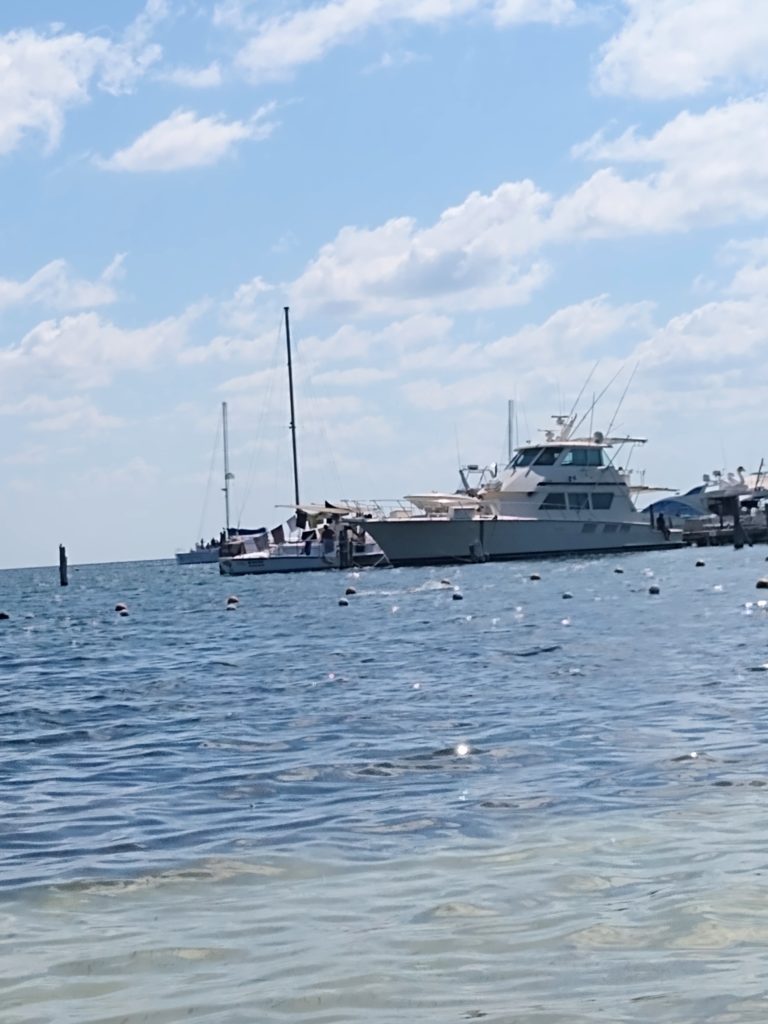 These can start as early at 10 am in the morning along with breakfast tequila shots.
Other than cheap rent, there's a few other reasons for extending our stay in Cancun downtown.
1) It has less temptation. Meaning we can continue to work on projects that were put in the pipeline. Other places such as our favourite Sayulita, Mexico, was like living in holiday mode all the time. We needed some discipline lol! Also when we were constantly on the road, especially in the States, we barely had time for anything else, other than updating our blog.
2) We have our own cooking facilities, which also cuts costs of eating out all the time. Not only do we love home cooking, it is also, for us at least, often the healthier option. Eating out all the time can get boring, which is why it's great to have that choice.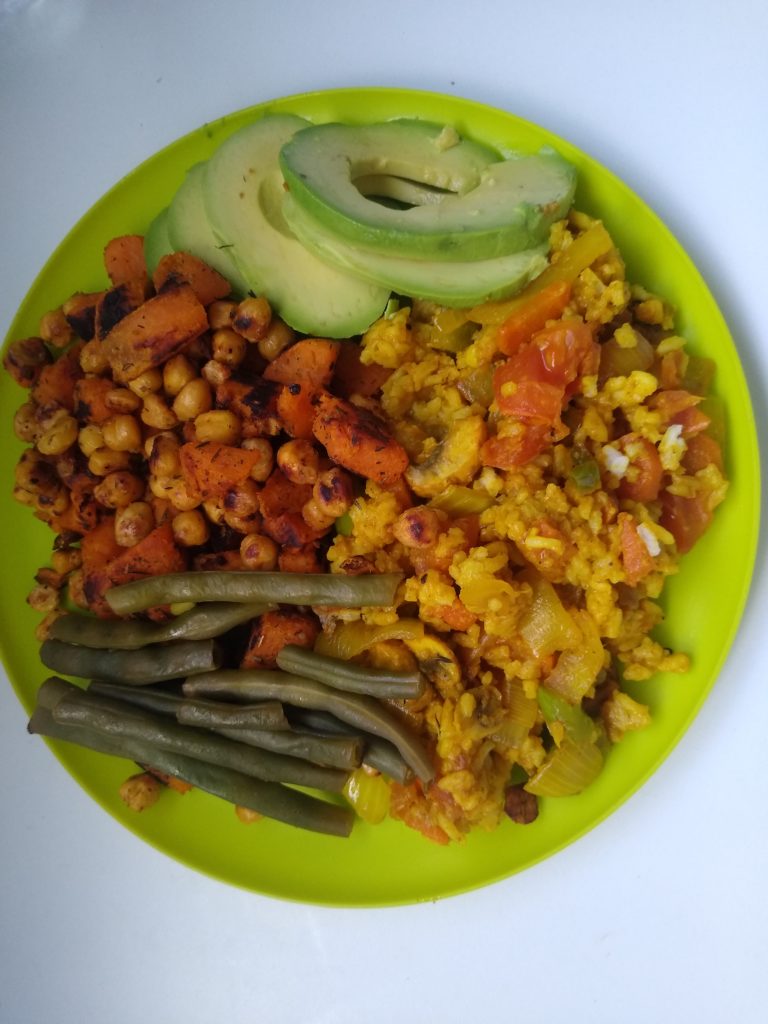 3) We have an all important laundry room. When you have been traveling long-term this is a luxury believe me!
4) We have the free use of two cute bikes! Very important transport to get to the Playa!
Wanderlusting on a standstill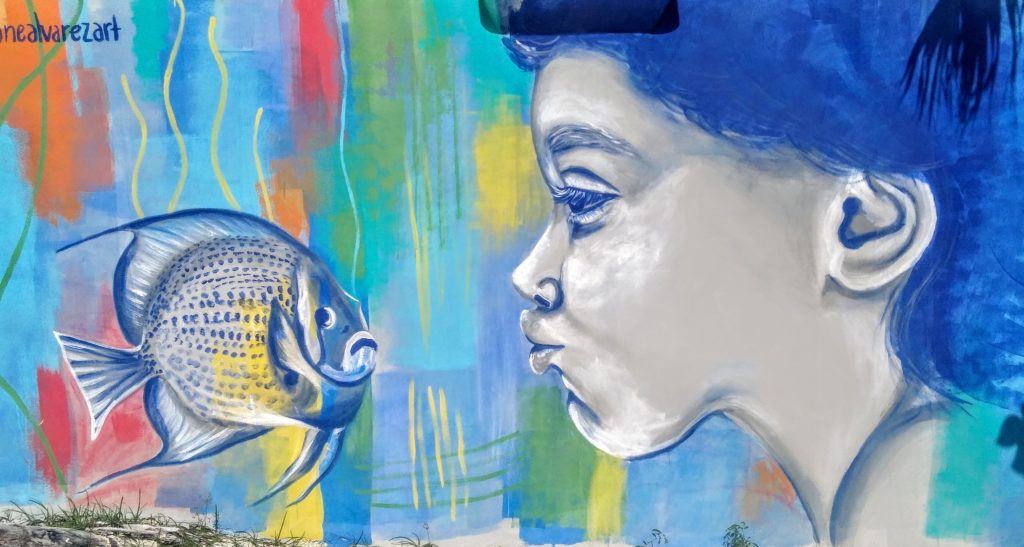 It's impossible, even two years later, to move on, as countries that we had on our original itinerary and want desperately to visit, have to many entry restrictions. We prefer to spend our hard-earned cash in places that do not discriminate.
We will go to all those places again one day, but we feel it's important to hold our ground in support of freedom and true democracy.
Daily life in Cancun
Mostly our daily day consists of an early morning start for some yoga, pilates and / or a run, before breakfast.
I (Knox) miss playing football so I map out a run in most places we stay. It helps to keep a balance in the mind.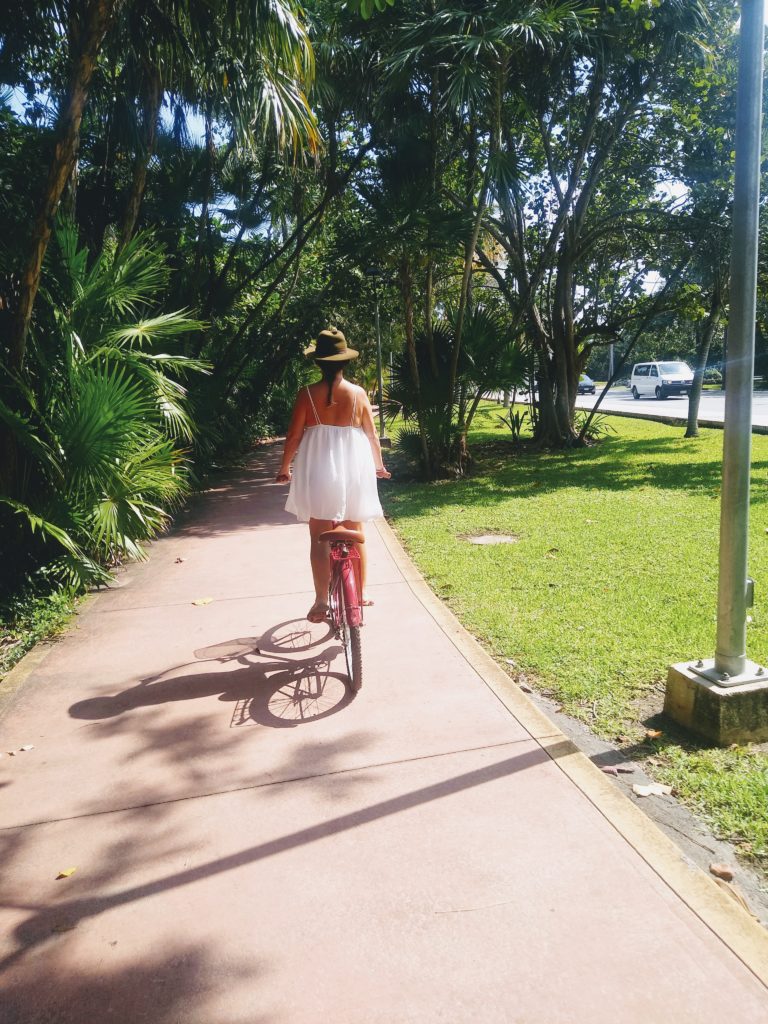 After that, a cycle to the beach is on the cards (weather permitting).
A nice swim, while at the beach, also refreshes the soul.
Afternoon is mostly spent working on old and new projects, such as a novel and short stories.
I (Miko) have also started up my Etsy shop again, after near a year and a half. I missed the creativity of that, such as making handmade tees and crafts!
Of course, we also continue to update on our blog or spend time answering the questions that keep pouring in about living in Mexico. Hence we wrote a blog piece about it.
Outdoor lifestyle
Living in Cancun downtown has definitely given us a more healthy lifestyle. We embrace the outdoors!
Being not right beside the beach, as in previous temporary homes, gives us the umph to get on our little red bikes to cycle the 20 minutes there and back.
Although, we do have to navigate the busy roads before the bike path, which can be stressful, as vehicles come from all directions, even reversing across the footpaths!
It's worth it though for a bonding session with the iguanas or a big, old, black lab!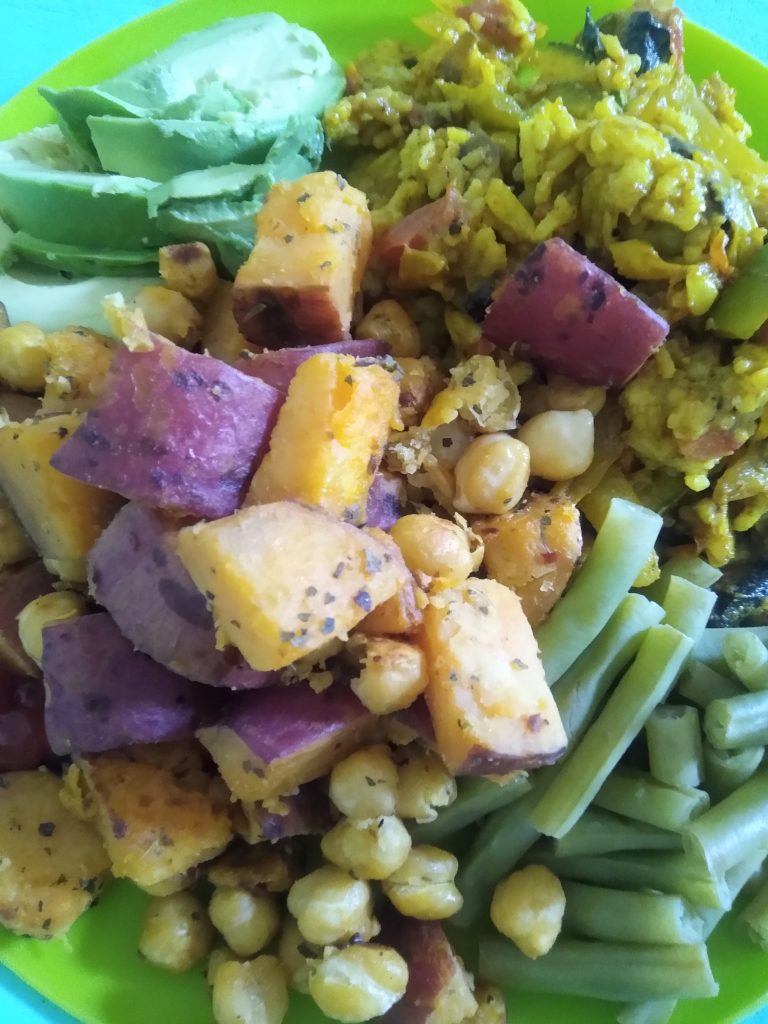 We have also started juicing regularly. As vegetarians we mostly eat healthy anyway, cooking for ourselves, with lots of fruit and vegetables. Getting in our body, all those natural vitamins.
Unplug
Even though there is a TV in our room. It has been unplugged since we have arrived.
As Willi Munzenburg once said, 'All news is lies and all propaganda is disguised as news'.
And, I'll add, the rest is mind numbing rubbish.
Some of the truest words ever spoken and very apt this last two years from MSM. MSM has showed how powerful it is. Dr Robert Malone, the inventor of the mRNA, states a high majority of the people have mass psychosis.
"These messages are being applied to manipulate people into getting vaccinated", Dr Malone explained.
He goes on, "Such action is an example of mass formation psychosis. When society "becomes decoupled from each other and has a free-floating anxiety in a sense that things don't make sense. Then their attention gets focused by a leader or series of events on one small point, just like hypnosis,"
The illusion
Believe what you will, but even many of those who believed in their government before are finally starting to question their motives. People awakening, whether jabbed or not, now know something isn't quite right, and the world will change for the worse if people don't stop complying with stupid, unlawful mandates. Our freedom is in immediate danger. Like an illusionist, distracting your attention (in this case with health scares, wars, political rhetoric etc), while completing the main task of their agenda. In this way you don't even see what they are doing until it is magically in front of you.
Free your minds
We prefer to watch expert Dr and scientists who have been censored. These experts have risked their reputation. They also do not have conflict of interests ie; shares in the covid vaccines, like many of the government, WHO, Bill Gates and TV doctors do.
Most people do not know that there is a Grand Jury on at the moment, because BBC or other MSM censor it. MSM also gets funded by big pharma, Bill Gates and BlackRock. Keep in mind, that they will follow one narrative only. Klaus Schwab and the WEF (World Economic Forum) have admitted to penetrating many governments' cabinets, which basically reveals that many alleged democratic societies are actually under the control of power hungry families such as the Rockefellers, Rothschilds, The Crown amongst others. Nothing new but more out in the open now than ever.
Sounds in Cancun
A sound or smell can always take you back to a certain place. We are sure in years to come, the sounds our ears hear in Cancun downtown, will bring us back here.
Being a city, you off course have the traffic noises. Luckily we are set back from the main road, but you will here it rattling along in the distance. Selling is the name of the game. Whether it be fresh mango and orange juice or a nice pastry, someone will bring it to your doorstep.
1940's and creepy vibes
Since it's a residential area, you will have the trucks coming around, selling their goods. Music, bells, strange shouts all designed to entice. One imagines being transported back to the 1930s or 40s, with a classic, echo tune. Another has a somewhat sinister tone that reminds of a child catcher character such as that from Chitty Chitty bang bang. This strangely creepy music alerts to the arrival of a Panaderia (Bakery) 3 wheeler truck!
Safety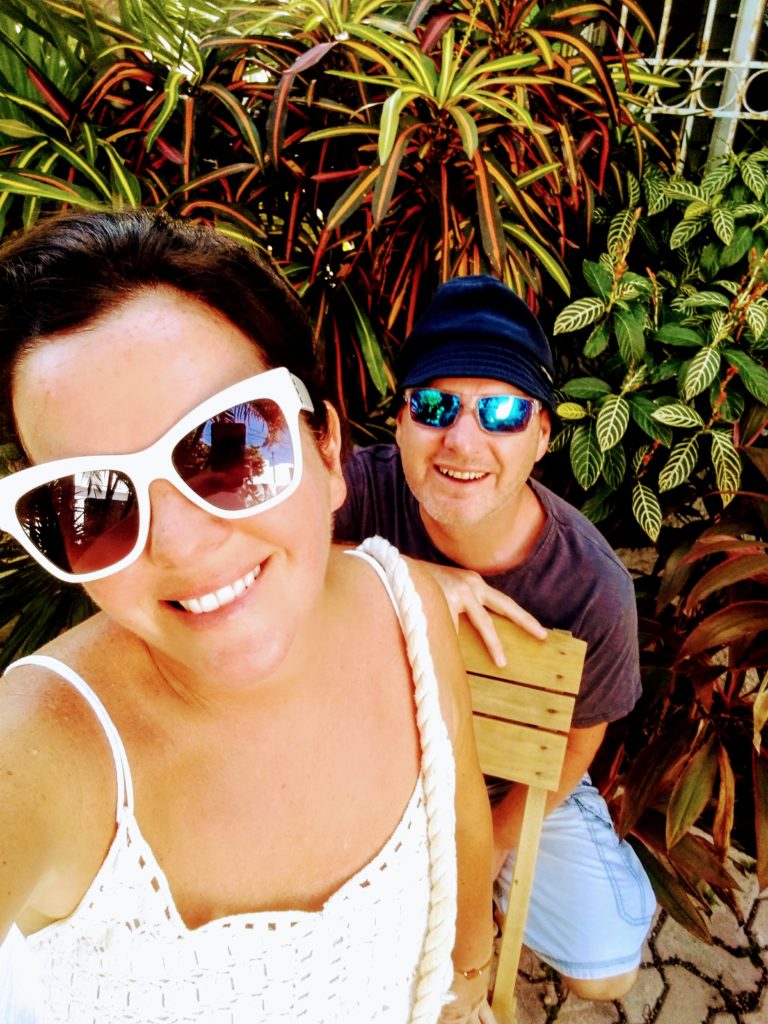 We have felt very safe in Cancun downtown. Even during the night when it's dark, we don't feel threatened. Because of many residential areas in downtown, there is a family like atmosphere. You can see this as they pile into the local restaurants for the evening meal. Off course it's important to keep your wits about you like anywhere.
Weather
We were told by 'Bob', our expat neighbour, in our Isla Mujeres getaway that, Quintanna Roo, was like, simply flicking a switch, when February arrived. With clear blue skies and long glorious sunny days.
January weather was hit and miss. It still had sunshine, but 50% off days were grey or rainy, reminding us of the dreary climate in Ireland, so when the beginning of February came, we were glad of more beach days, along with cycling. Weather definitely effects our mood!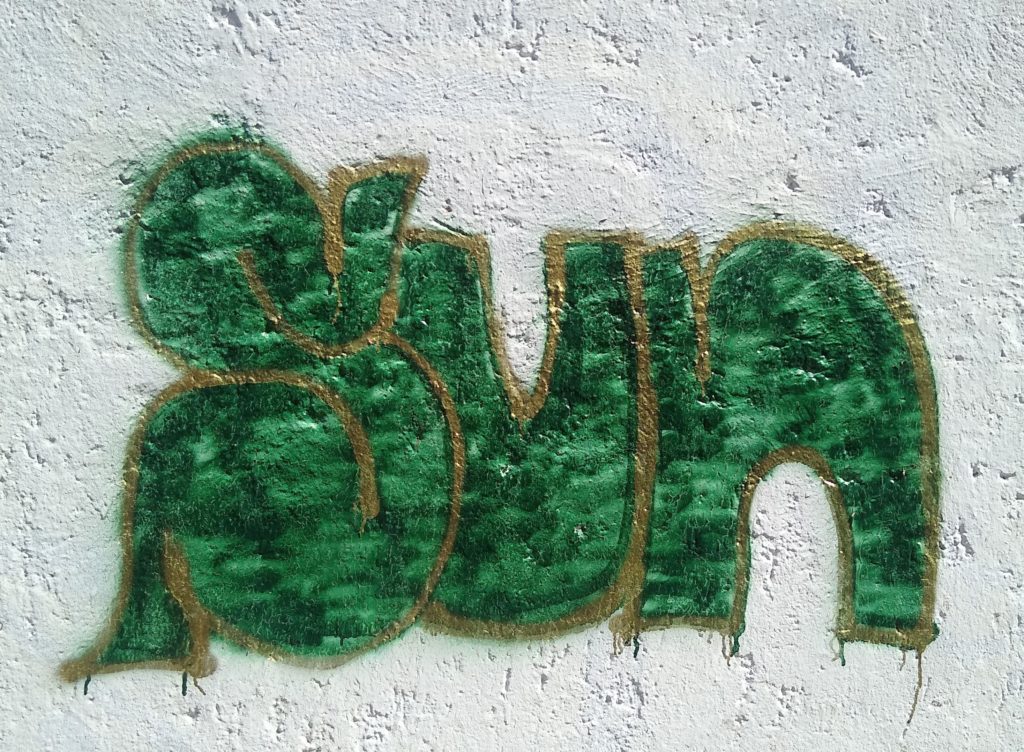 However, surprisingly like our birth place in Northern Ireland, as it hit the second week of February, it could also be dreary, with rain, and grey skies, albeit muggy. So, when the skies opened to a blue, sunny horizon, you need to make the most off it! Luckily though the last couple of weeks of February was gorgeous!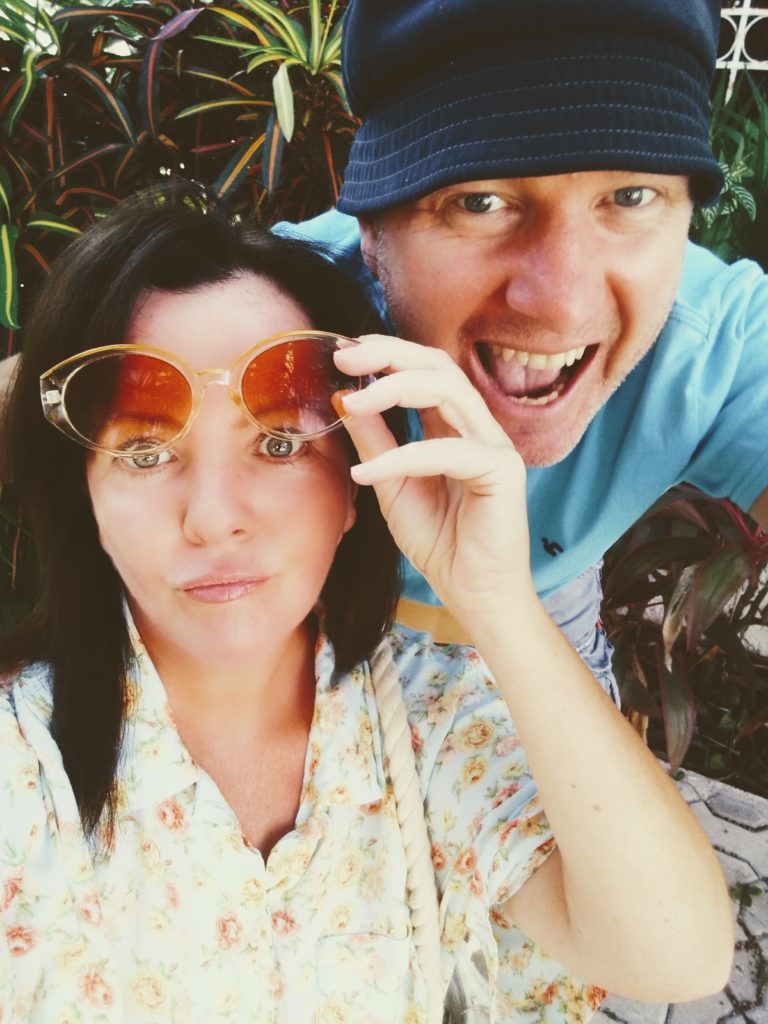 Wildlife
Iguanas
We certainly have fun interacting with the wildlife.
It seems we are building up a bond with an iguana down at the beach.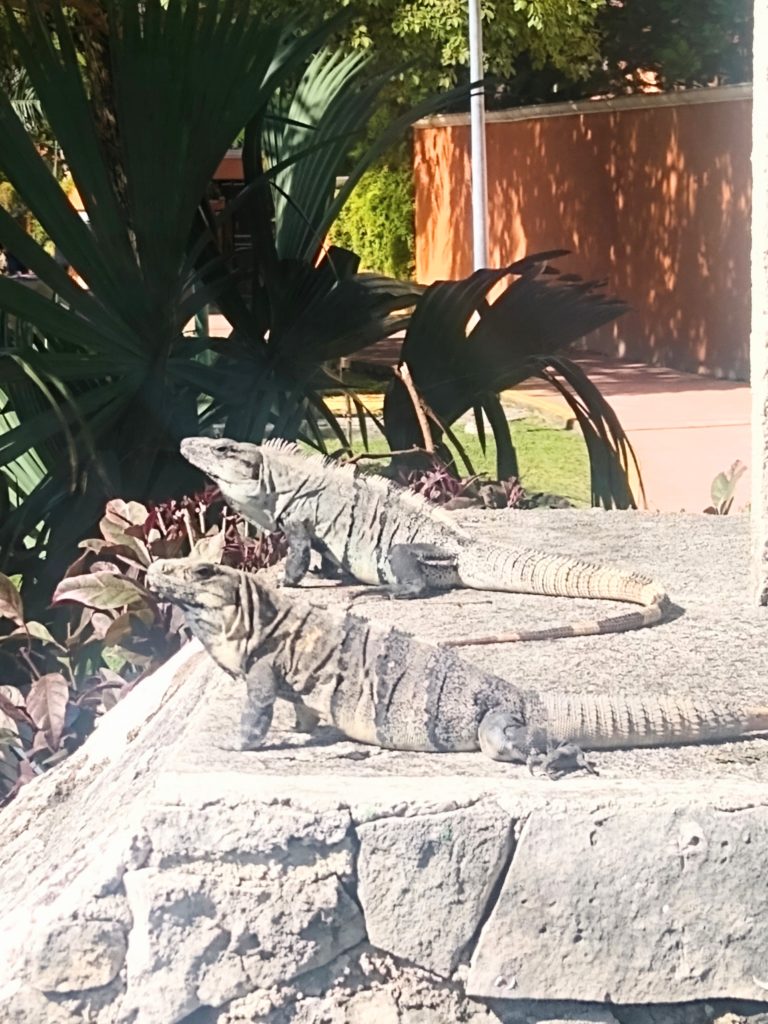 Already she's starting to actually take the leaves from my hand. We also bring her and her mate some fruit on occasion!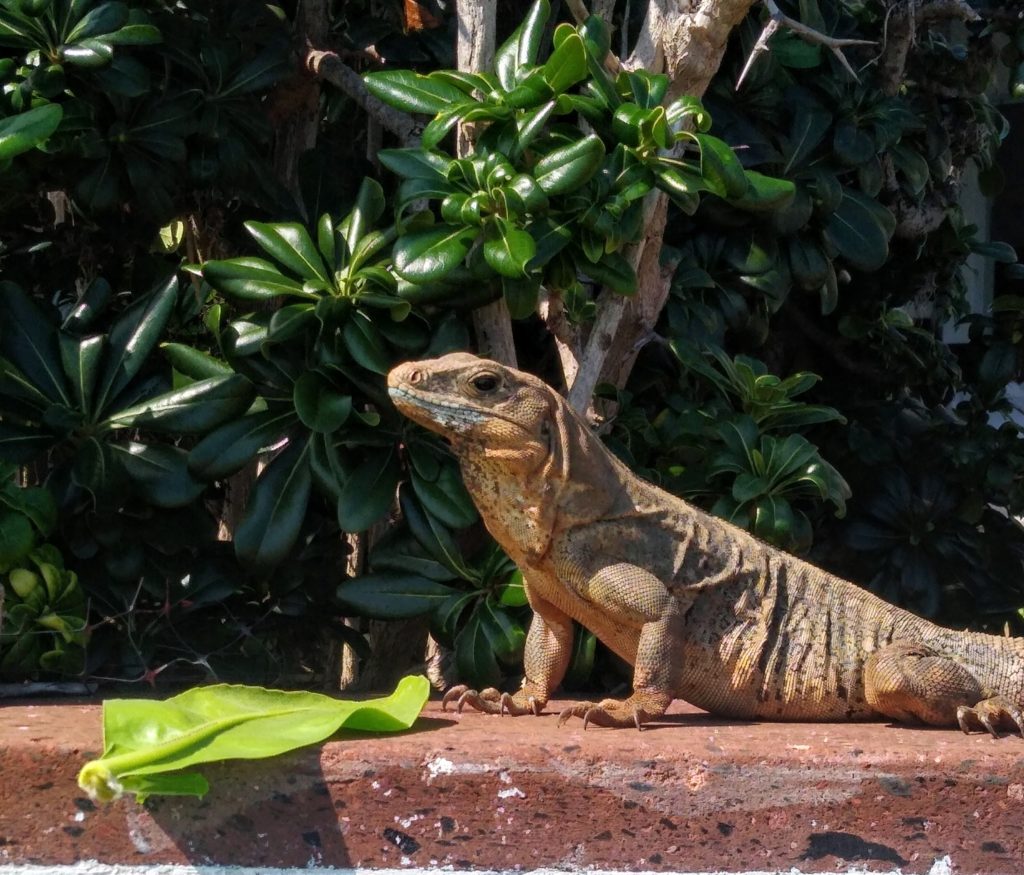 Garden Lizards of Cancun downtown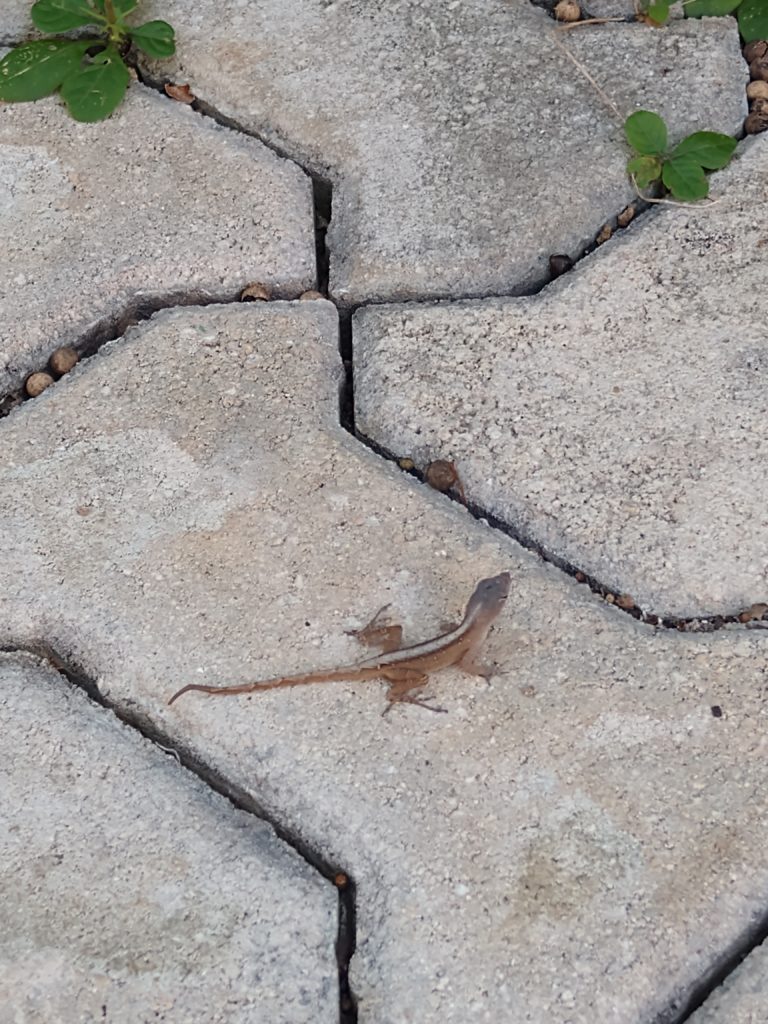 Iguanas may be the dinosaurs of Cancun downtown, and Mexico as a whole, but there are some lovely wee garden lizards in our place. They dart around the paved area before diving for the undergrowth when there is the slightest bit of human movement!
Racoons
While taking a walk the other day along the beach trail, we came across numerous racoons just rustling in the bushes, rooting hunting for food in the undergrowth.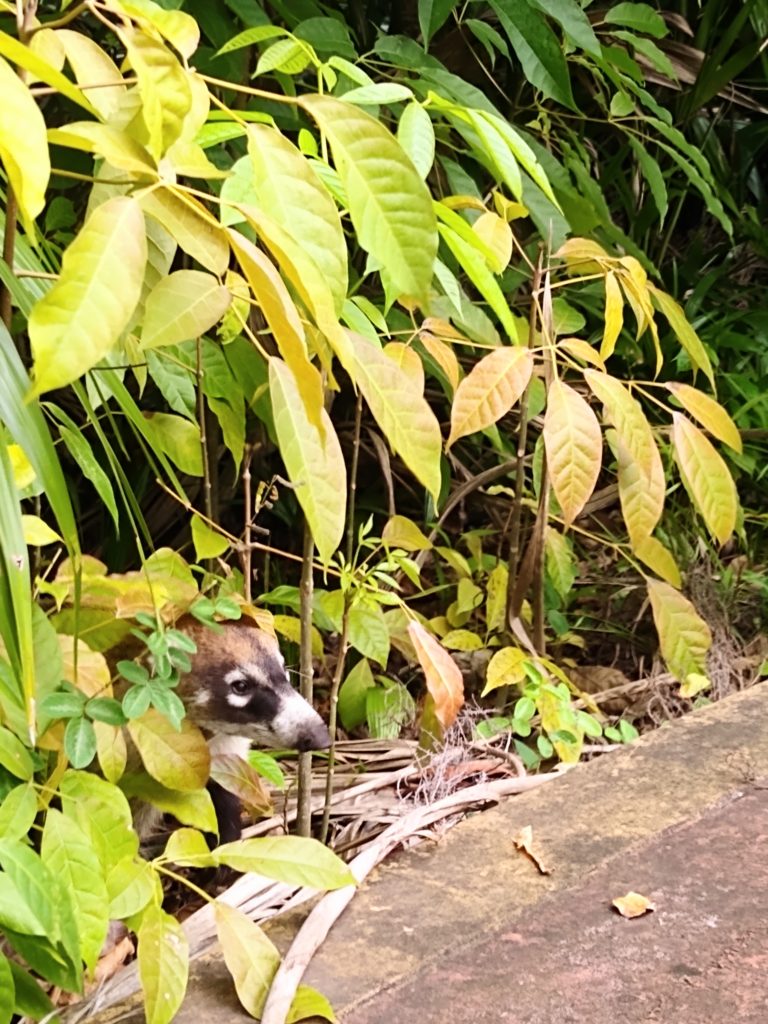 They were not perturbed as we got close enough for some snaps.
Birds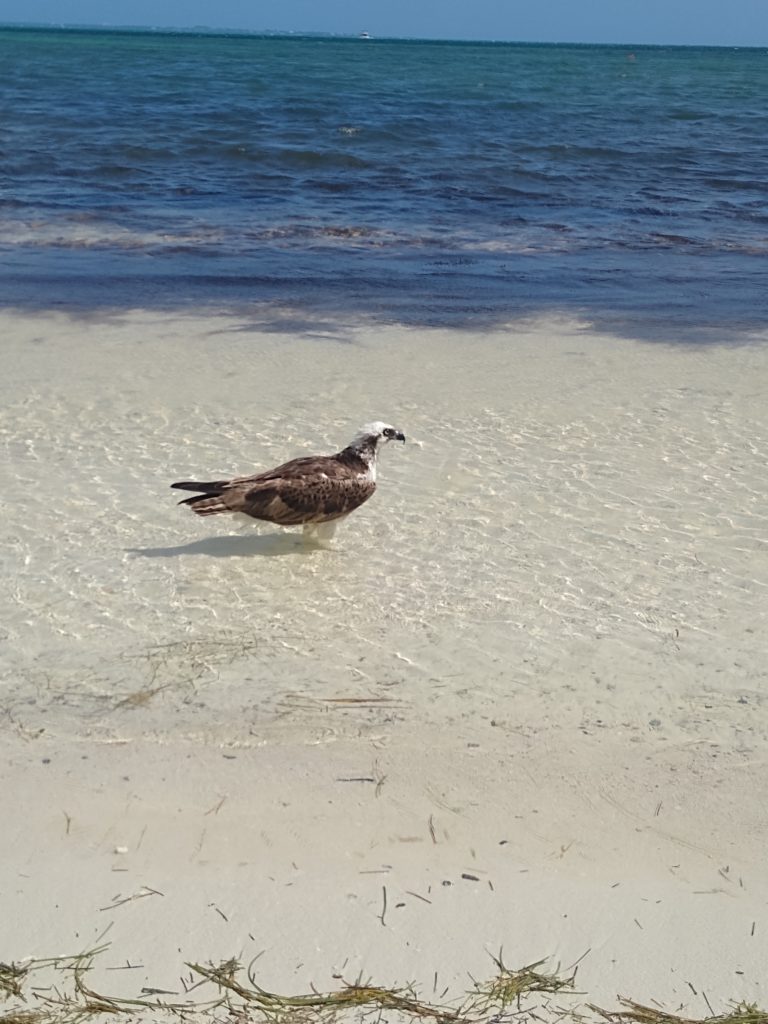 There is wonderful bird life in Cancun, everything from eagles to parrots, pelicans, grackles, sanderlings and frigate birds We can hear the sounds of doves and thrushes in our garden in the mornings or evenings. Additionally, a couple of green Yucatan Amazon parrots do loud, yacking, fly bys over our house as they head for their evening nest (near impossible to get a picture 🙁 ).
We especially love the soaring sea eagles and it was great to capture one taking a swim and wetting his white head, in the ocean close to shore, before it got spooked by other beach goers, and flew high in the skies.
It definitely is more pleasing to the eye, seeing animals in their natural habitat rather than a zoo.
All work and no play in Cancun Downtown?
All work and no play makes life dull! We aren't as tempted with bars and restaurants around downtown Cancun than we were in the likes of Sayulita. Additionally, this saves us tons of money. Not that there isn't anything decent around Cancun downtown. There surely is, it's just different.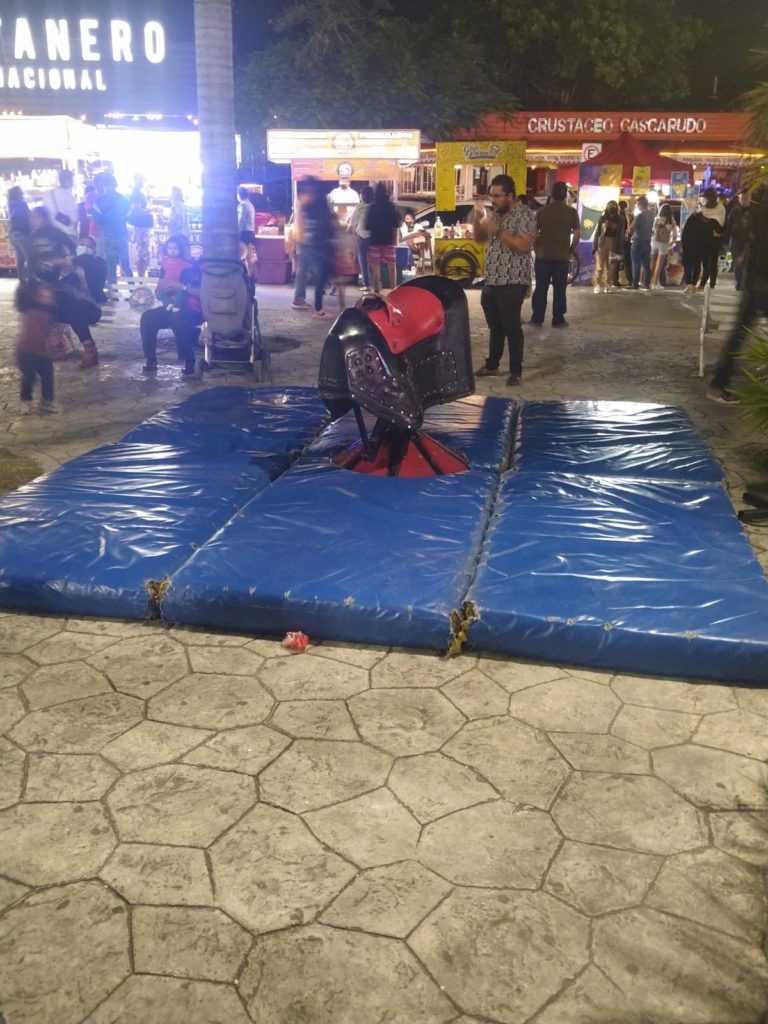 And, some days we let our hair down for play!
We discovered an area, Parque de las Palapas, not far from us, approximately only 5 minutes away!
It was bustling with lots of local families and tourists!
There were fantastic stalls selling everything from the most delicious cheesecakes to taco and burritos.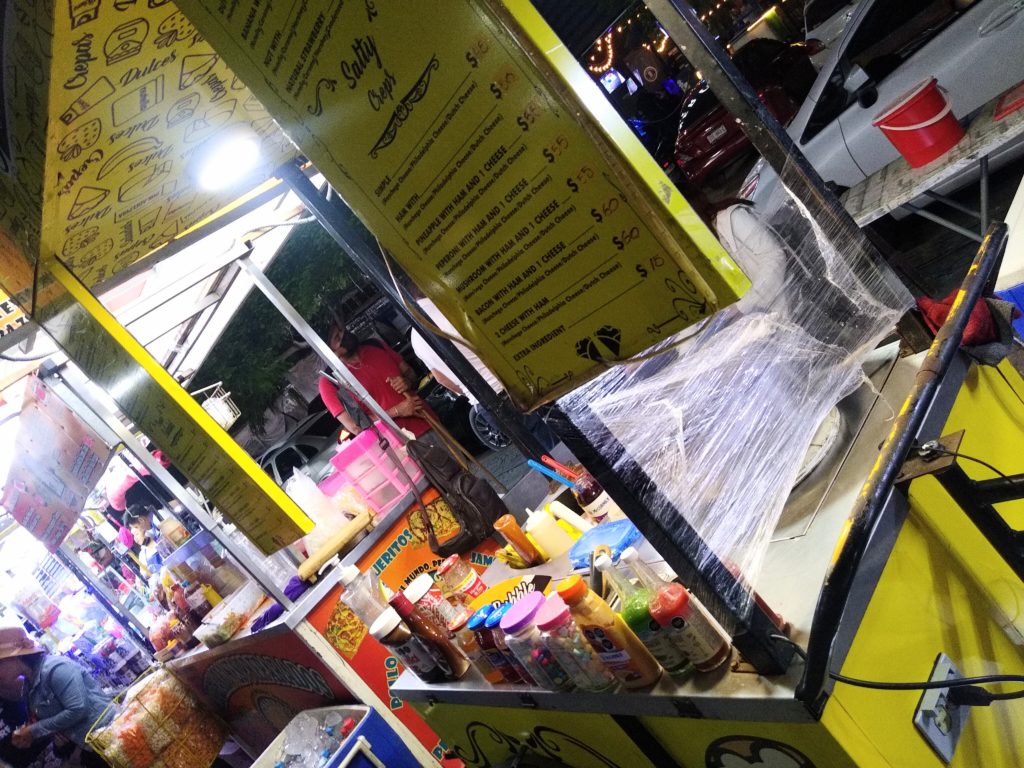 A small funfair was also set up and kids played in various remote controlled cars.
Along the sides of the plaza, there were several restaurants and bars.
Here you could get a cocktail of anything you fancied, which the mixologist was happy to make.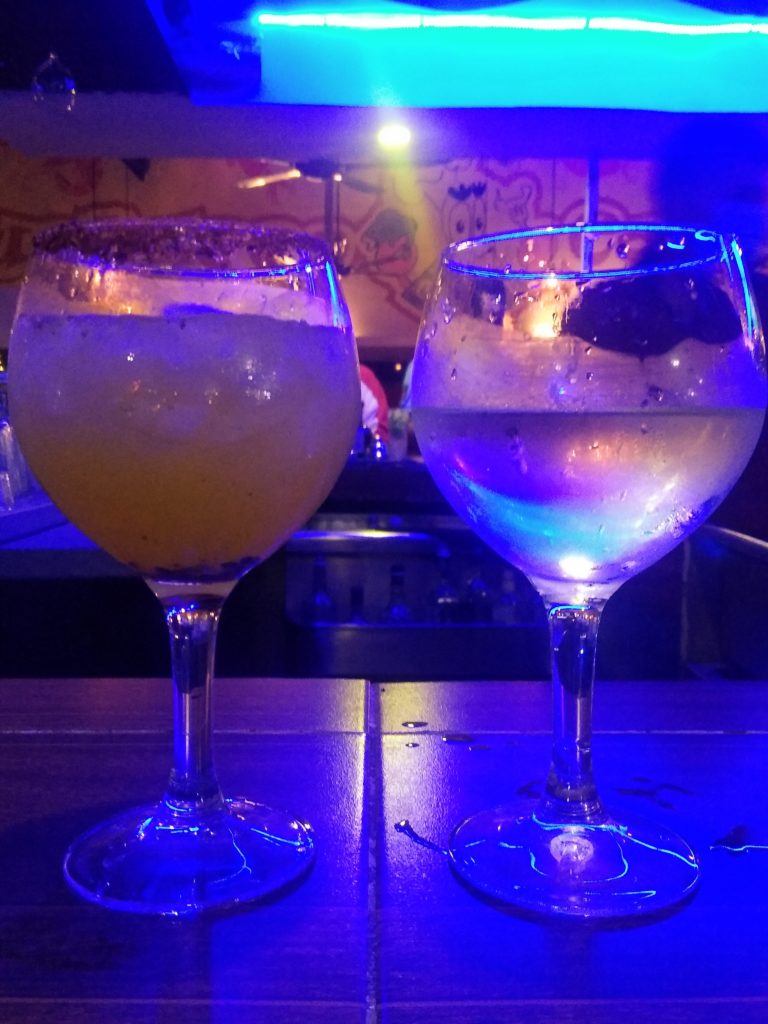 There are also a few eateries and bars down the side streets, where we met the playful Ali.
What a sweetheart!
It's definitely a great way to spend a Sunday and the atmosphere is friendly and welcoming.
There is also a few establishments set back from the main road. The restaurants and bars here usually sell all types of tours to the cenotes or islands such as Isla Mujures or Holbox.
Mercado 28
Check out the vibrant Mercado 28. Lots of markets stalls selling clothes, bric a brac, souvenirs, jewelry etc. As well as this, there are restaurants, street food, bars and lively entertainment.
Gaming
There's also a fun games room / bar (Coin Gamers Bar) in the area, which can pass an hour or two.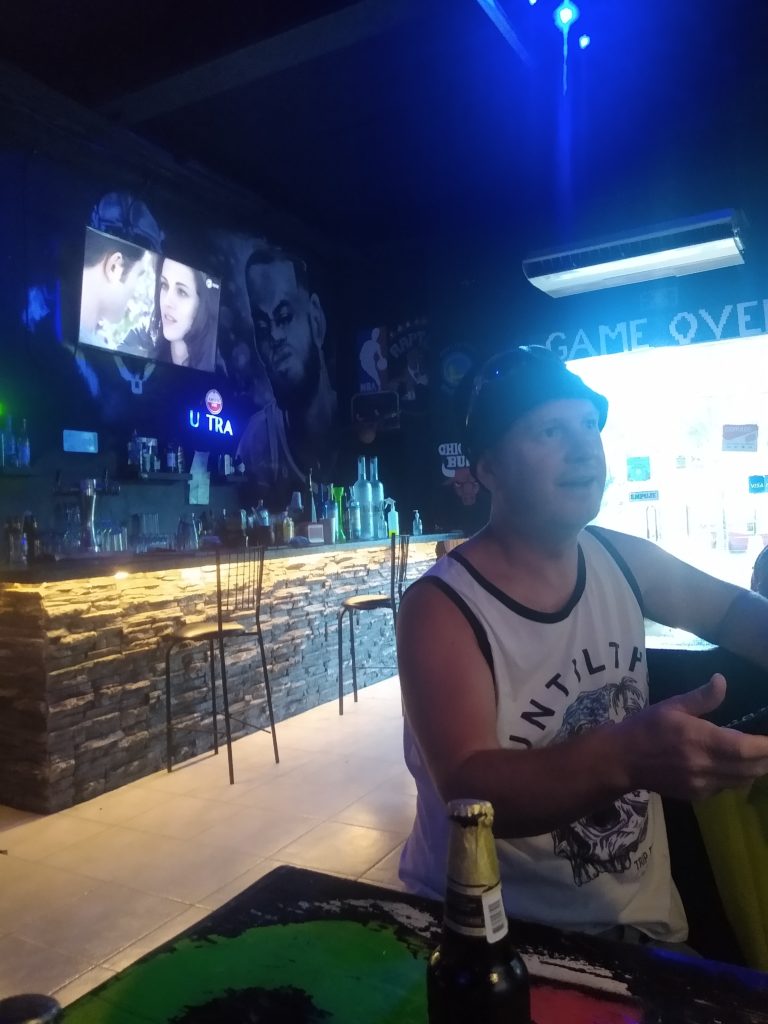 The games are old classics like Mario Bros., PAC man etc, which brought us back to our teenage years! Of course there are modern classics such as FIFA too.
Getaways from Cancun downtown
Not surprisingly during our time in Cancun downtown, we slip away for a while to close by beach locations, like Playa del Carmen, Isla Mujures and Puerto Morelos. Having a home in Cancun, means we don't have to traipse all our belongings with us, so it feels as if we are going on a real vacation!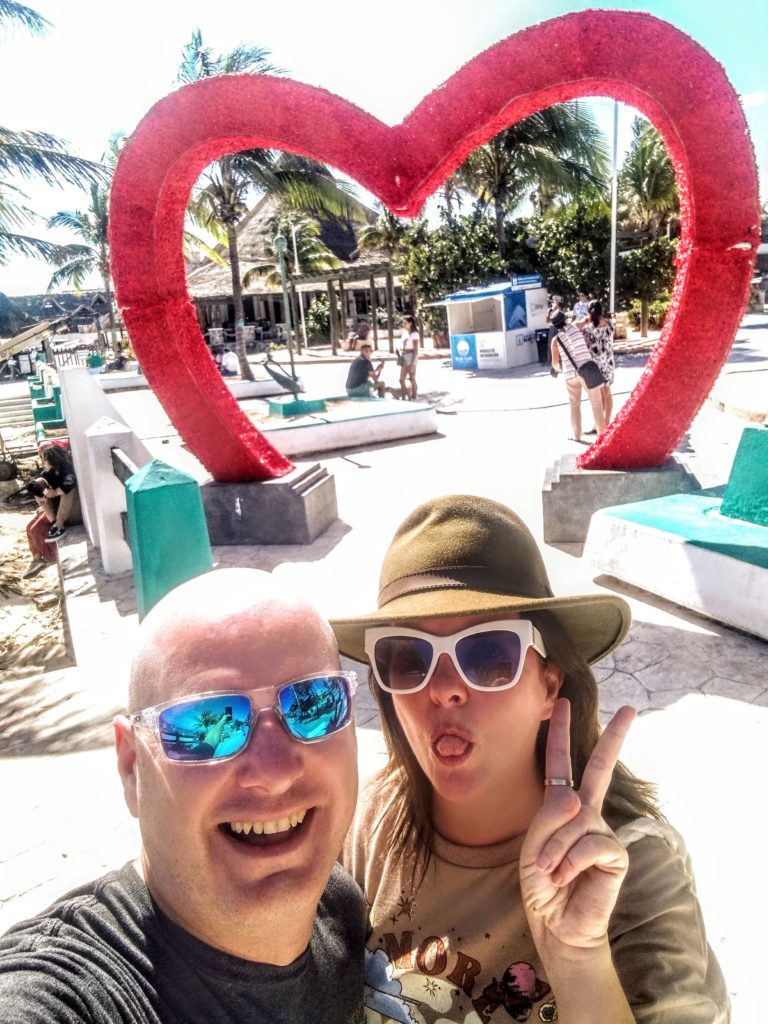 Hotel Zone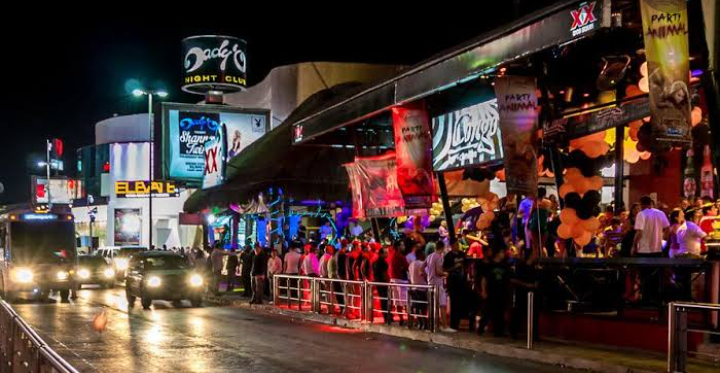 We don't venture up to the Hotel Zone a lot due to extortionate prices that means a night out is double or triple the spend in downtown. In fact, during our time here, we have only been up twice! It's rammed with tourists, all inclusive high rise resorts, loco nightclubs, and sterile shopping malls. The hotel zone peninsula stretches for 22.5km in the shape of a seven, which is gives it it's nickname, Cancun 7!
Our main reason for going up the first time on this trip, was for, Elefanta Indian and Thai restaurant. We had eaten in there, on our previous trip to Cancun, in early 2021.
As we haven't made it back to India again, due to entry requirements, and we were craving an Indian, we just had to go back to Elefanta for some spicey crusine!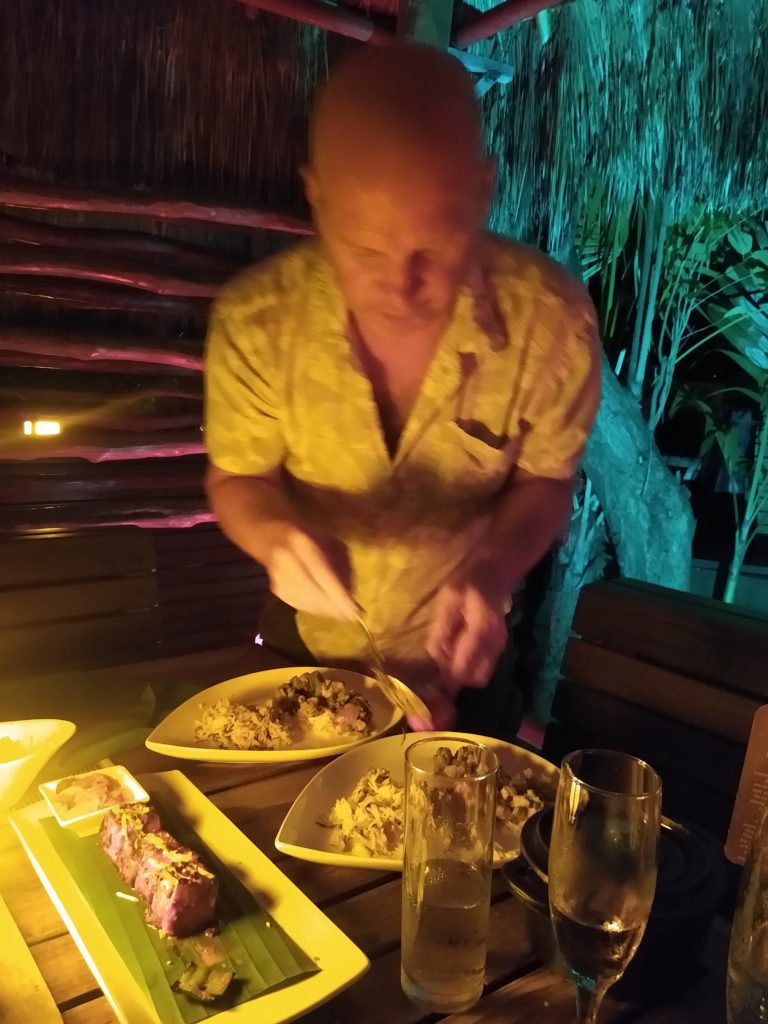 It is expensive, but you get an exclusive feel and VIP treatment. We didn't get the waterside location this time, but we did get the garden area, which was private and romantic. The establishment is surrounded by lush greenery, wood style huts, and colourful lightening creating a stunning dreamy atmosphere.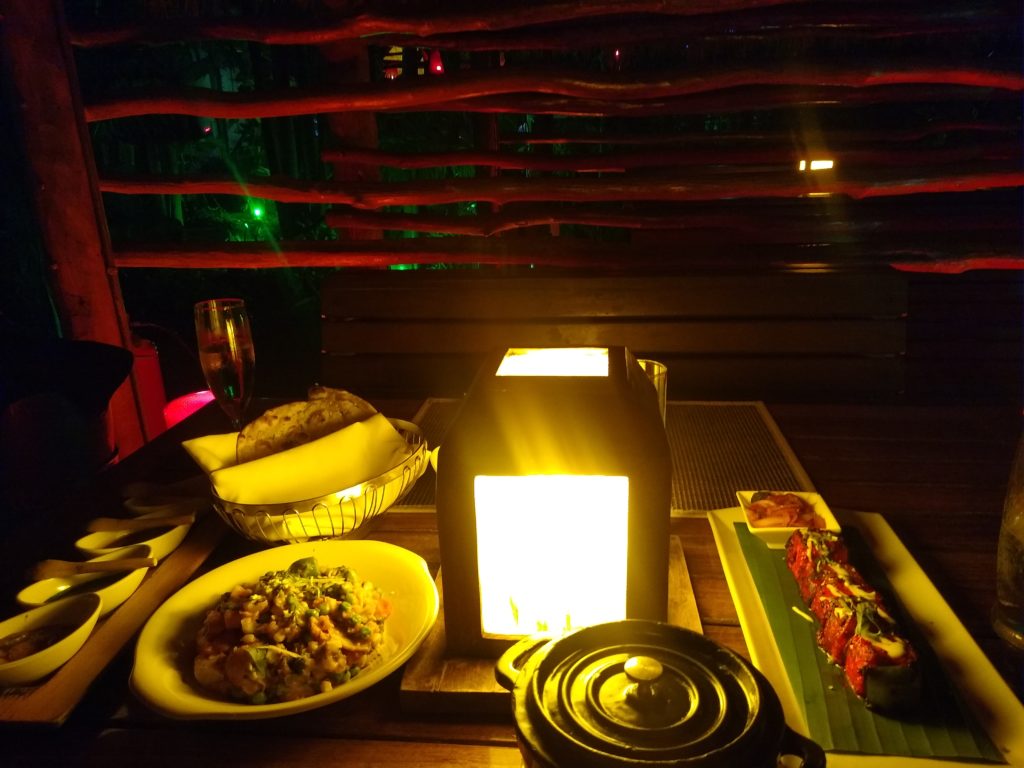 The food as always was delicious. The dishes of tandoori nan, Angara Paneer, veg biryani, Subz Tawa and dessert of Kulfi; a traditional Indian ice-cream with pistachios, almonds and saffron was so good, we could have had seconds! Yum! All this was washed down with a crisp bottle of bubbly. Highly recommended if you're looking for something special and unique.
On your bike wee girl! A trip out of Cancun downtown
The second time we ventured up to the hotel zone, we cycled!
It took us approximately an hour and a half one way (9.5km), but that was at a leisurely pace and some stops sightseeing.
As you venture into the hotel zone from downtown, you will come across the bridge with a pretty view over the water, where the pirate ships float, for some entertainment, or they can take you on a dinner cruise for some humorous games and dress up. You will also come across many resort's on your way.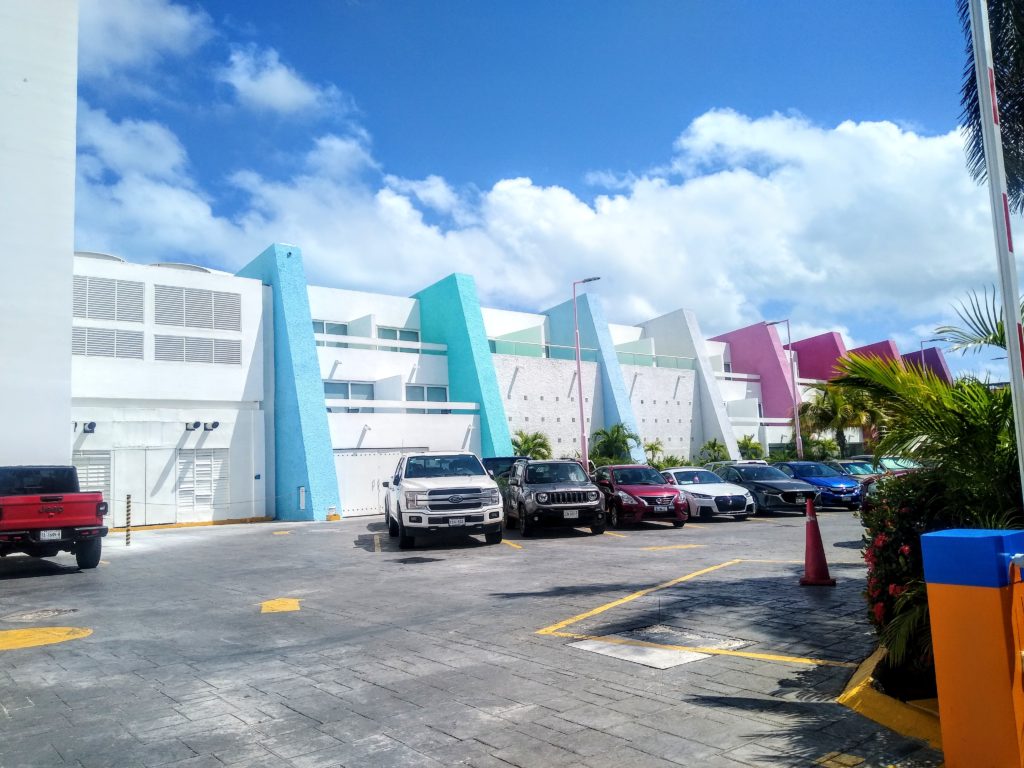 The majority of the resorts are huge and expensive. Although, you do get moderate accomodation to.
Some are colourful with unique design.
We noticed in the hotel zone that there is a heavy police and army patrol. Some may find it intimidating, but for us being from Northern Ireland it didn't bother us much, especially for me (Miko) as I recalled memories driving in the back of an army Landrover with my friend Nichola in our teenage years! Lol.
More Loco than Cancun downtown!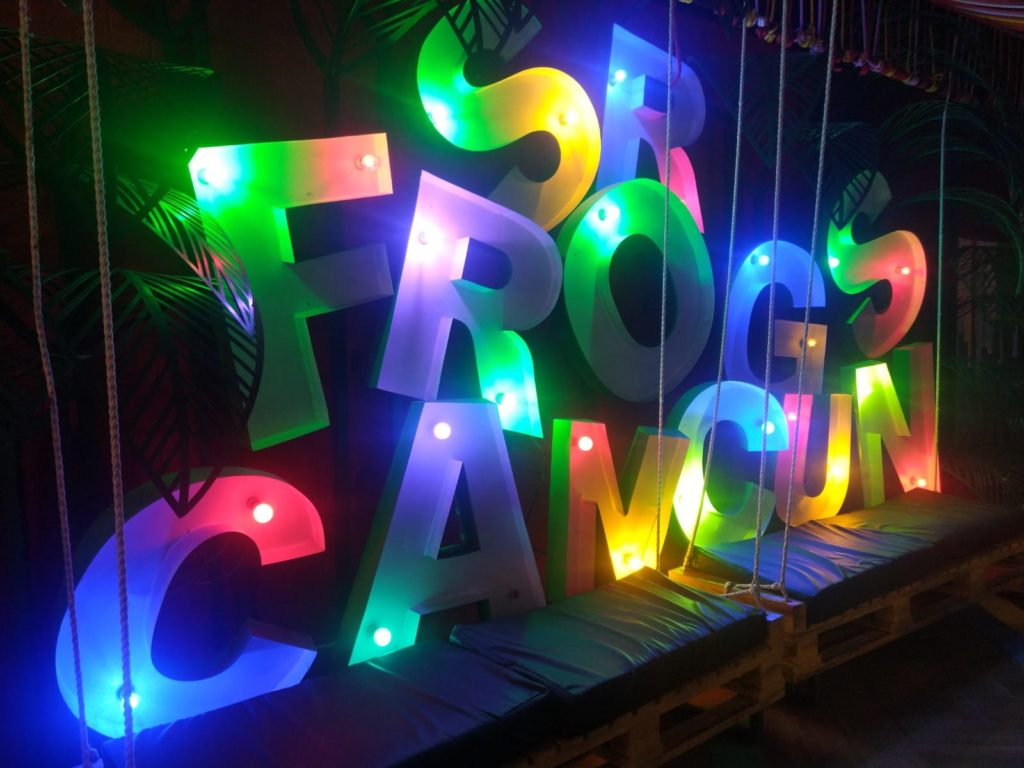 As we mentioned before, the main hotel zone is pretty crazy and in your face. However, after our bicycle ride, we needed a cold drink to refresh, so we popped in to Senor' Frogs for a couple, locking the bikes up outside.
Its a similar type of crowd to Monkey Business!
Senor' Frogs isn't as manic during the day as in the night time.
But, as the afternoon wore on, it got more busy, as customers took to the stage for a dance and staff wore frog getup to entice punters inside, but it still had a family atmosphere, compared to the likes of Coco Bongo.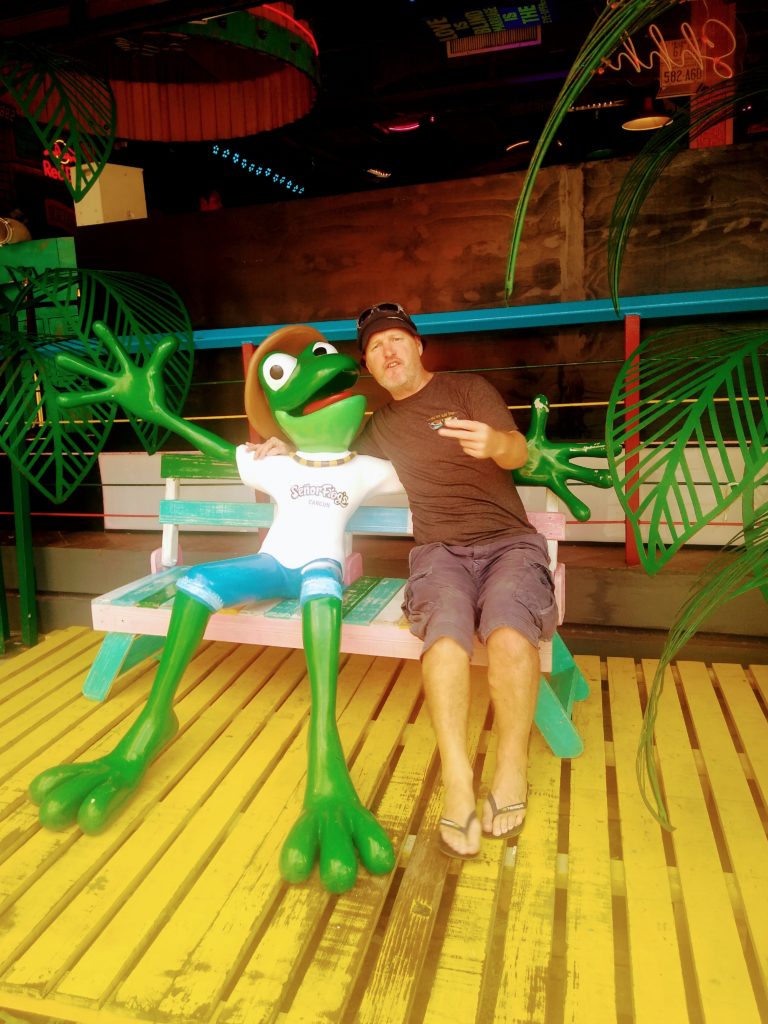 They also served food, aswell as nachos and guacamole made on a trolley right in front of you.
Coco Bongo is the most popular along the small strip, so we thought before we left, and because the rain descended, we would get our own opinion of the place. It was pretty quiet when we entered, but ten minutes in, we couldn't wait to leave as a booze cruise load of people entered the bar doing the congo, as well as some half naked show 'girls / boys'.
The idea is, that the people congo around to the person with the tequila bottle. The person then pulls their head back, as they pour the tequila in their mouth. The balloons were quite humorous, but that's about it! Lol
We got on our bikes and got out quick!
Meet the amingo's back in Cancun downtown!
All around Cancun there are also some cool characters, where you can stop for a fun photo op!
These mostly sit outside tequila bars, which sell taster shots. If you're a tequila lover you will be in your element. Unfortunately for me (Miko) I gag at the smell of it lol. Knox has learnt the Mexican tradition of sipping it to taste the agave.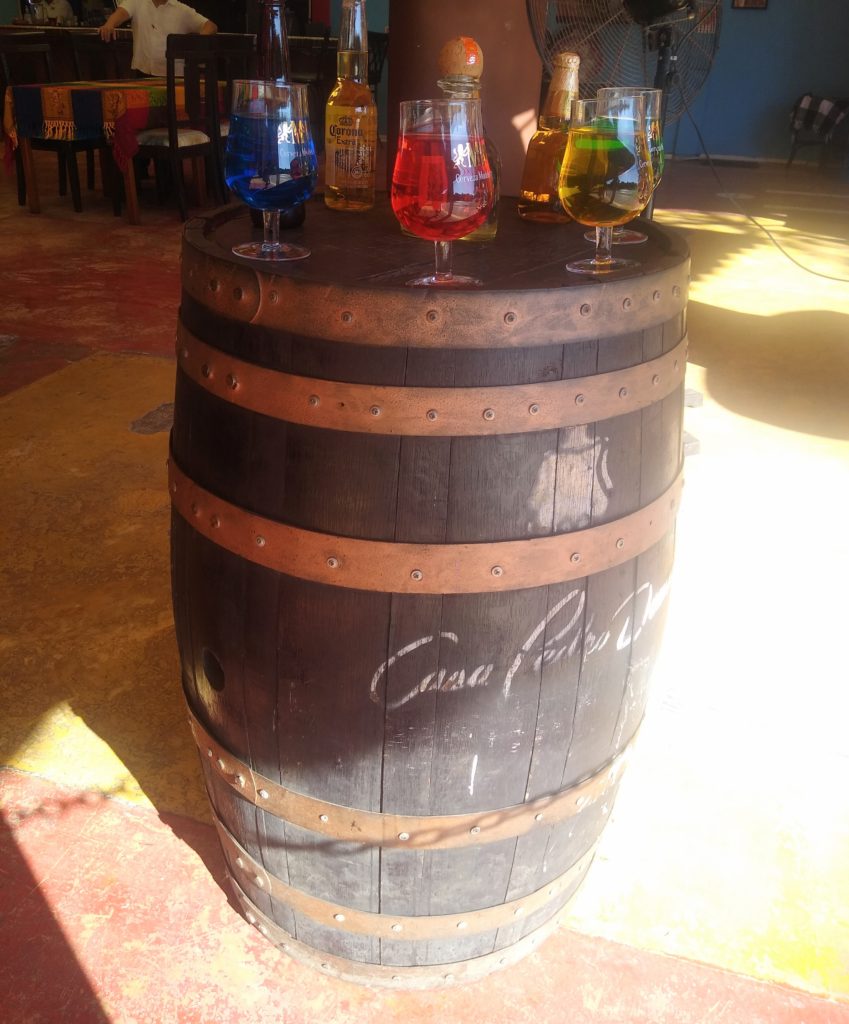 Or how about, true Mexican souvenir stores, where you can nab yourself a colourful Mexican hat!
Marina Puerto Cancun
When we want to venture out for something more fancy or for some shopping, we walk or cycle down to the marina.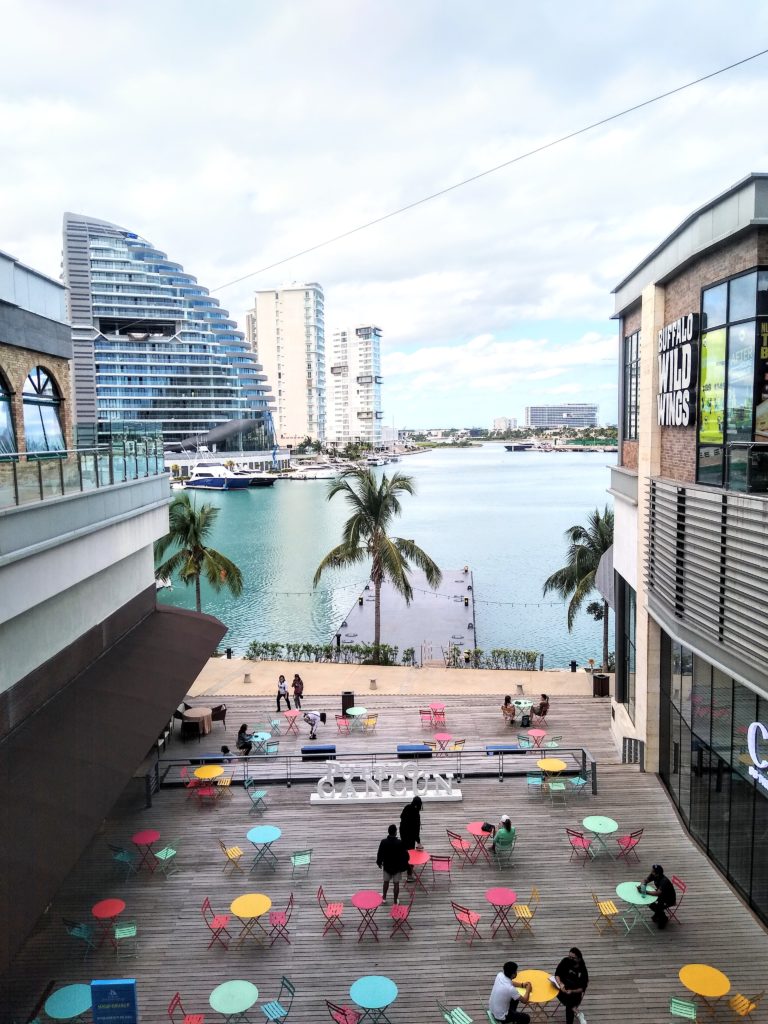 It's a lovely stroll along the marina, watching the boats sail in, or just sitting in one of the several restaurants watching the world go by.
The restaurant's here aren't cheap, but of good quality and the views are awesome!
Especially watching the zipliners whizzing passed white eating lunch!
You also have fashion or cosmetic shops such as Zara, Sephora and upmarket boutiques. For other shopping in Cancun downtown, Las Americas has plenty to offer including Zara, Havaianas, Envy, smaller boutiques, the Liverpool dept store, and many more all under one roof, where you can shop till you drop!
Street art
The street art all over Mexico is amazing and gives a pop of colour to the bland buildings.
Cancun downtown has its own graffiti art, giving unique character to the city.
The murals are by Mexican and international street artists, which is fast making this busy resort town into a vibrant open-air art gallery.
We were lucky enough to see work in progress right beside our accommodation.
First the artists painted the walls in bright yellow, orange, blue and green, then they started to get to work on the murals.
It was really fabulous to see the finished piece.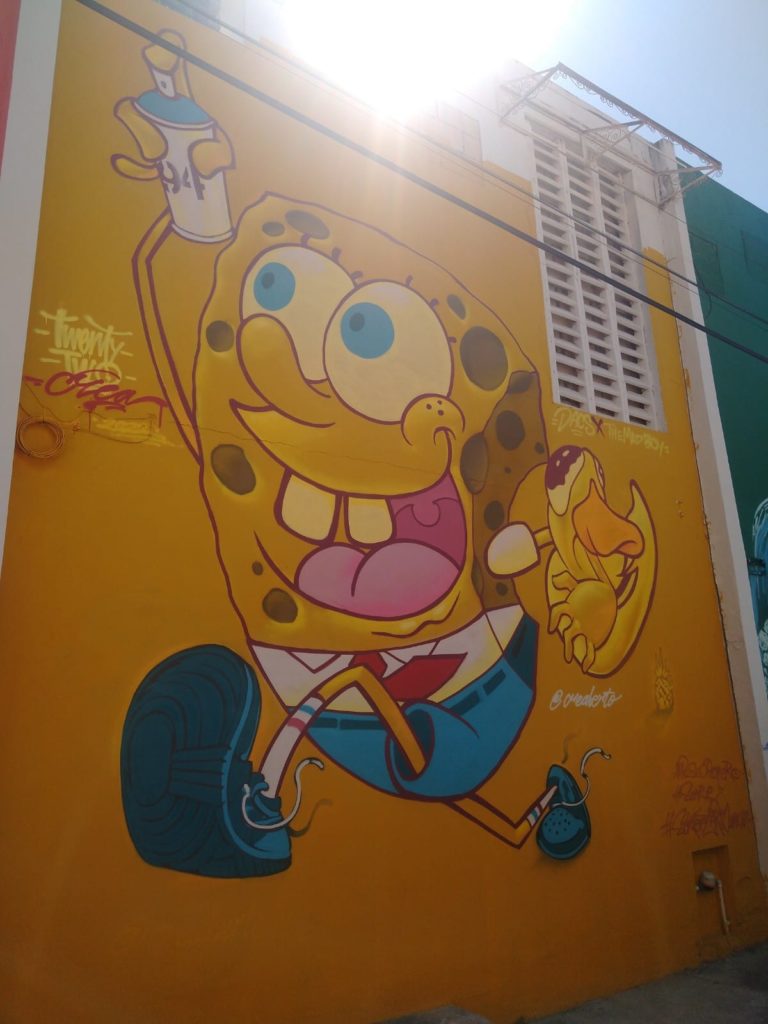 Colourful walls are better than plain boring grey walls!
Taxis Cancun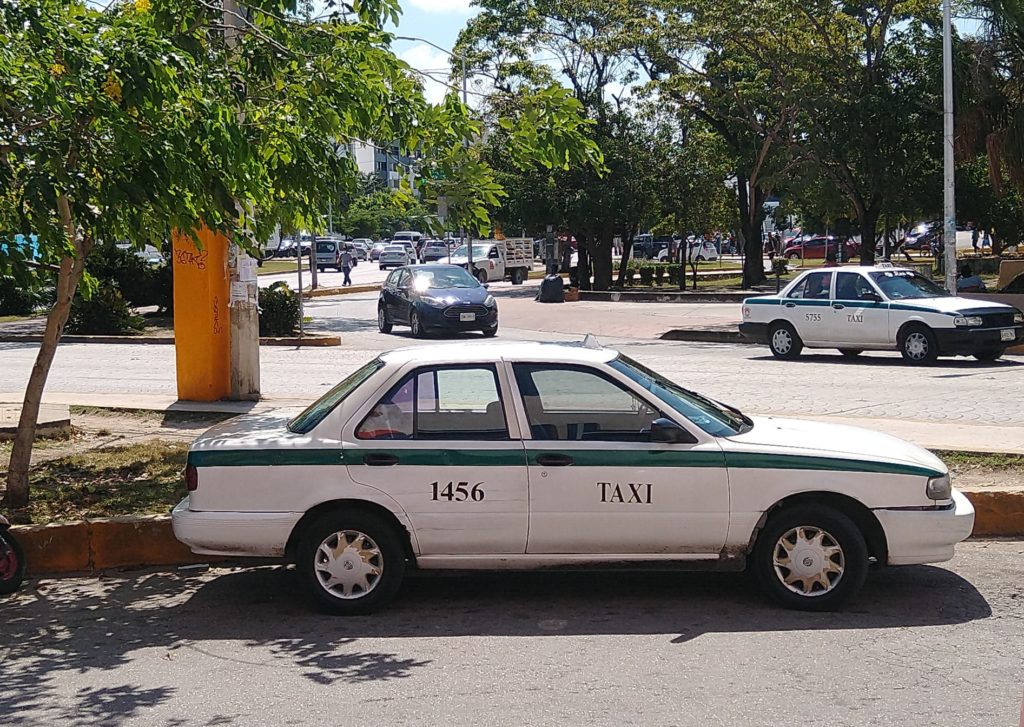 Taxis in Cancun are varied in price and work in mysterious ways! For example you can use Cabify taxis, which are often a lot cheaper than others you would flag on the street. Cabify can drop you off at the Hotel Zone or Ferry port etc, but cannot collect you from these points. The taxis who sit around the Hotel Zone or the ferry port will hike the charge by at least triple the price of cabify. If you do hail a cab (often they will hail you with a toot of the horn as they pass), then make sure you agree a price before setting off. An advantage of Cabify is that the app will already have a price noted.
Medical and Dental Downtown
There are several Hospitals in Cancun, including Hospital Playamed, Victoria Medical and Hospital Americano. There are also numerous dentists in the city. A lot cater for tourists, and many visitors from the US, UK, Europe etc come to Cancun for cheaper, but first class treatment.
Unfortunate events
With anything in life, there can be unfortunate events you can't avoid and that can hit you unexpectedly.
After a referral from Doctor Veronica (whom I (Miko) got off an awakened site on FB), I was sent to an appointment at the Hospital Americano, to see a dermatologist specialist. I had a blemish that had gotten bigger over the past year. I was getting worried.
When I saw the dermatologist, the first thing she said, was, "It could be cancer".
It was all I heard the doctor saying, before I had a meltdown.
To cut a long story short, she cut and burnt the culprit out there and then. The sample was supposed to get sent to a pathologist.
What a relief, when she joyfully shouted, "It's just a cyst!" My journey could have been much different.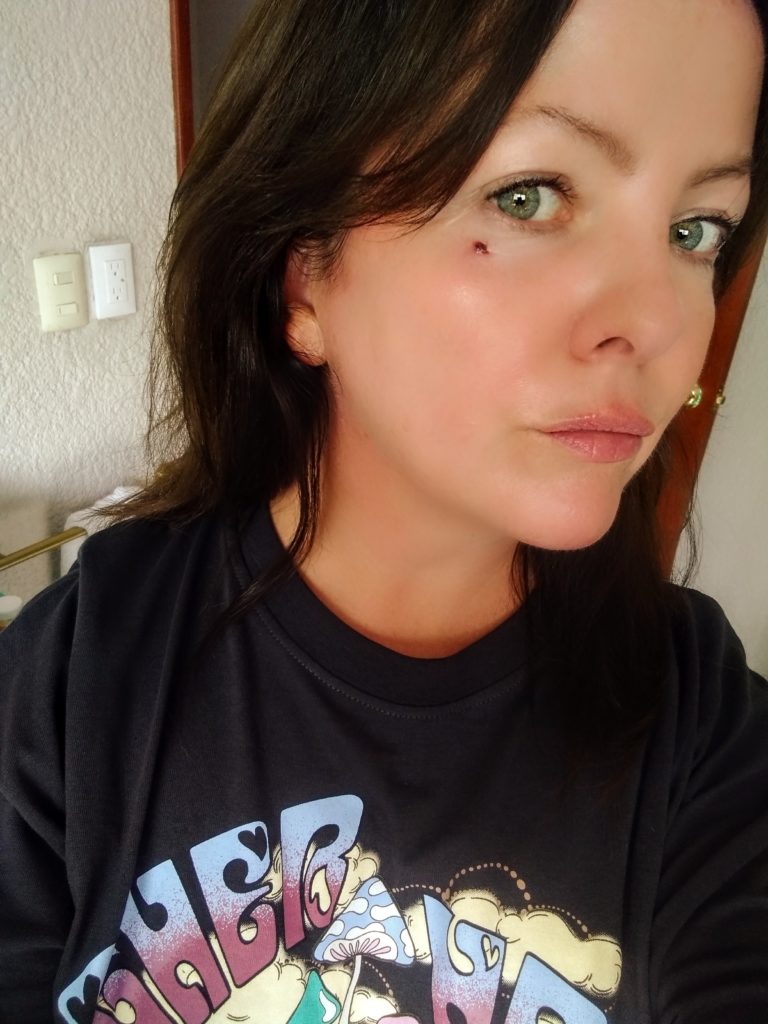 As the weeks have passed, I'm happy to say is healing brilliantly!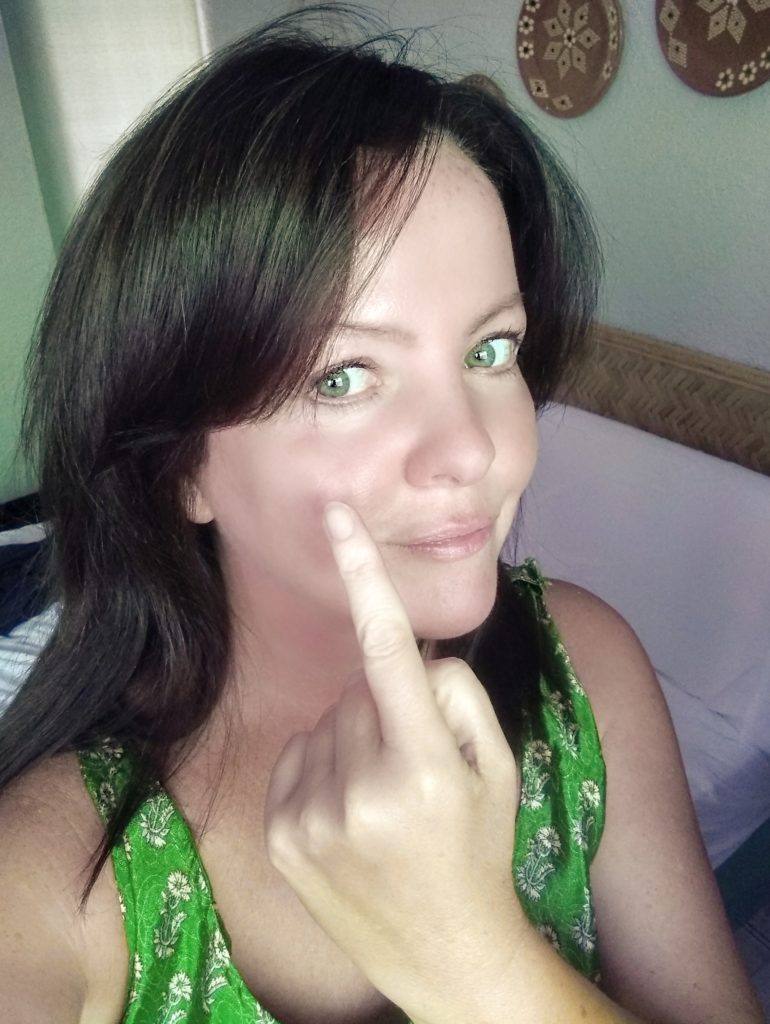 If you need any assistance for dermatology or medical. Just contact me directly and I can pass on you the contact details.
Restless? Cancun downtown – Home?
Our temporary home in Cancun downtown is good and we definitely appreciate many aspects of it. Will it be a longer term stay? well, we do love to see the world and itchy feet are hard to surpress. We have a lot to think about.
If you liked reading, you may like:
We love writing about our travels and bringing the world to life for you. If you really like it we always appreciate a bit of help in continuing to deliver this for you. Ask any questions and we are here to help you too.