Travelling during Covid Practicalities, Entry and Tips.
Travelling RTW at anytime has plenty of challenges. Add the extra of a plandemic, with various Covid 19 restrictions in each destination, and there are so many more things to consider.
We investigate each country we visit to bring you the low down
For each country that we visit, we will add a few notes. This will be updated regularly as we encounter new countries and work with a fluid situation that constantly changes.
Greece
Covid 19 restrictions Nov 20 – Jan 21 Greece just went into lock down completely as we arrived and stayed in it for the whole time we were there. Only places such as supermarkets and bakeries were open. Restaurants and cafes were open for takeaway and delivery only. Masks were mandatory everywhere, indoors in shops and outdoors too.
Naxos
Because we were on Naxos island, away from the main town on Plaka Beach, there were not many people around. This allowed a more relaxed take on the Covid 19 restrictions and the mask mandate as there was no reason to wear a covering. The majority of locals we saw didn't wear either. Greek authorities expected people to be home by 10pm. They also expected you to write a self explanatory note, giving reasons why you left your home, if you didn't have a Greek mobile number to text them your reason. It had to be essential, for example exercise or Supermarket. I give up in the end writing the note. We were never stopped by police. Check out our full blog post for Naxos.
Mexico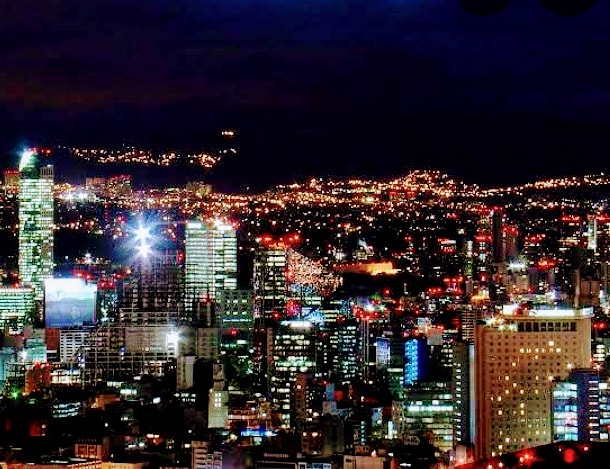 Jan 21 -Mexico's borders are open. We were able to fly in and get through immigration without the need for a test or for quarantine. Coming off the plane, passengers get their temperatures checked and then walk through a sanitising arch. If all is okay, then they proceed to immigration and baggage hall. Mexico follows a color-coded traffic light mechanism, which is updated every couple of weeks.
Update: As of January 1, 2022, Mexico has officially discontinued the health form. Mexico now as no entry requirements. It's like stepping back in time before Covid.
Mexico City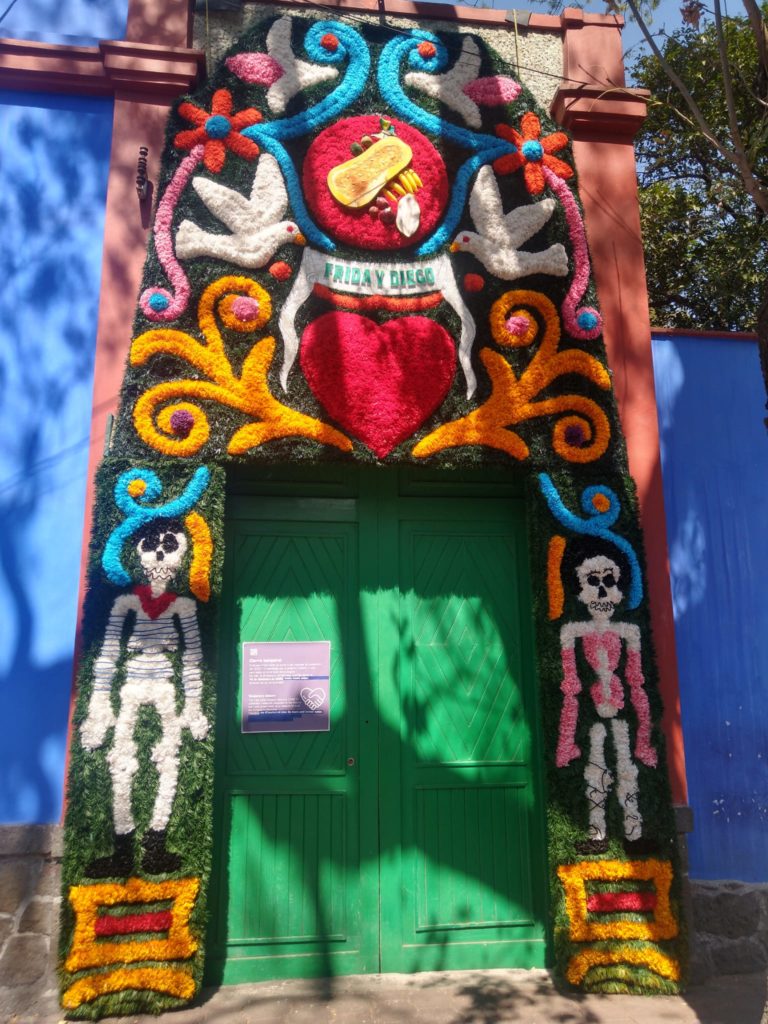 At our time of visiting CDMX it was on red, therefore places like restaurants and bars shut earlier as mandated by the countries Covid 19 restrictions. Everything, other than most tourist attractions were open. At the time of writing this, they are now in Orange. Masks are not mandatory outside but are in shops. Approx 90/95% of people wear them in Mexico city. Most supermarkets will offer you hand sanitzier and check your temperature. Check out the full Blog Post for Mexico Part 1 .
Update Nov 9th- disappointedly 95% of people still wear masks. Mexico city is now out of red and into yellow with much less restrictions. Most bars, restaurants, cafes, shops etc still expect you to wear a mask in their premises. Although, don't fret as there are some that just ignore the 'rules'. Thankfully.
Acapulco
In Acapulco during Covid 19 everything was open. 70% of people wore masks. Again it is not mandatory to wear a face covering except in shops. As well as the supermarkets offering you hand sanitizer and checking your temperature, some bars will also do this. The City and State of Guerrero is in Yellow at the time of writing. Check out our full blog post for Acapulco.
Sayulita and around
Sayulita is very free. Everything is open and there are so many tourists and locals enjoying the beaches and party scene. 95% do not wear a mask. It's a very relaxed atmosphere. Check out our full blog posts for Sayulita: Freedom / Surfing
Cancun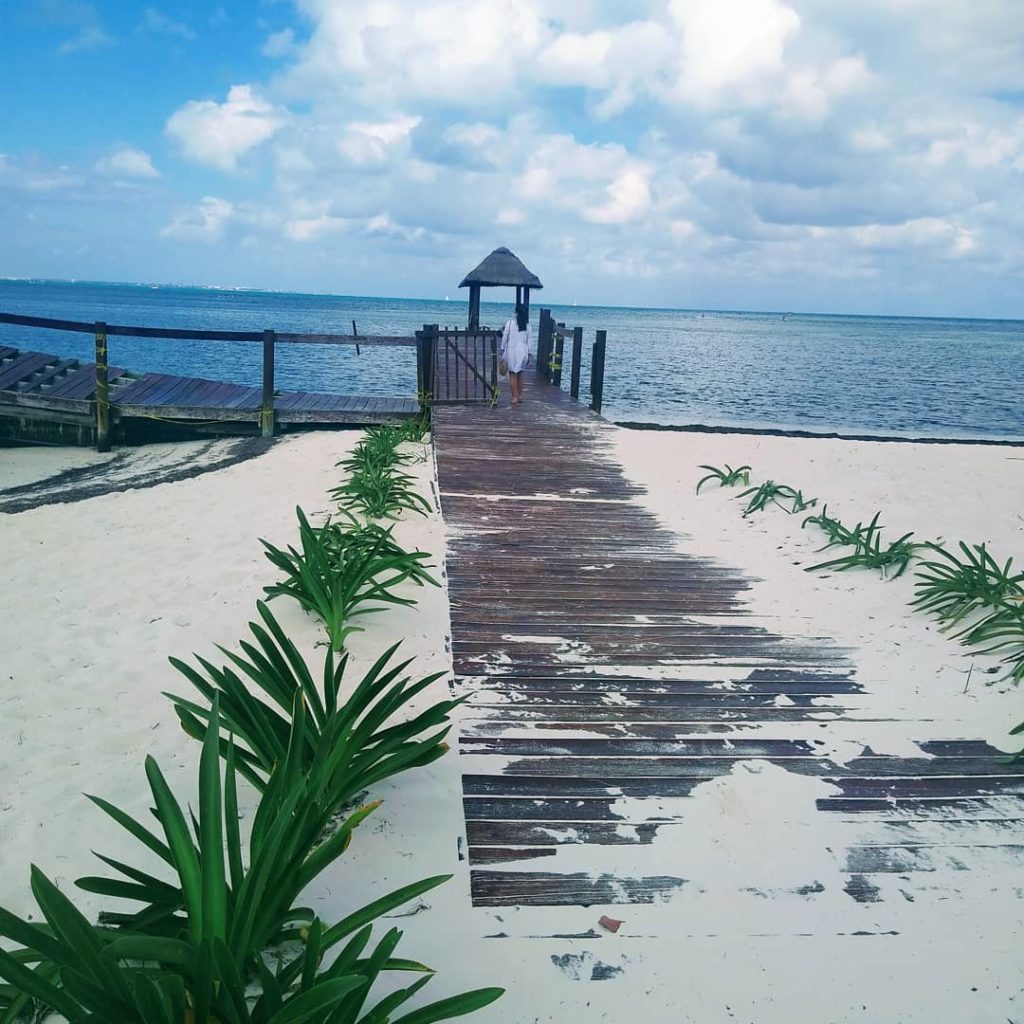 Cancun the majority (70%) wears masks. At night time out at the party scene it is less. Masks are mandatory in shops. Most bars take temperature checks and have table service. Check out full blog post for Cancun
70% wear masks. They are mandatory in most shops, but some do not require it. There is no temperature checks here. Because of Covid 19, most of Holbox decided to do mainly table service, unless you are sitting at the bar. Everything is open and running normally as can be.
Tulum
Tulum was very free, regardless of Covid 19. Everyone takes personal responsibility. Only the odd tourist wore a mask. Most staff in hotels and restaurants wore them. There is a big party scene here and everything is open as normal.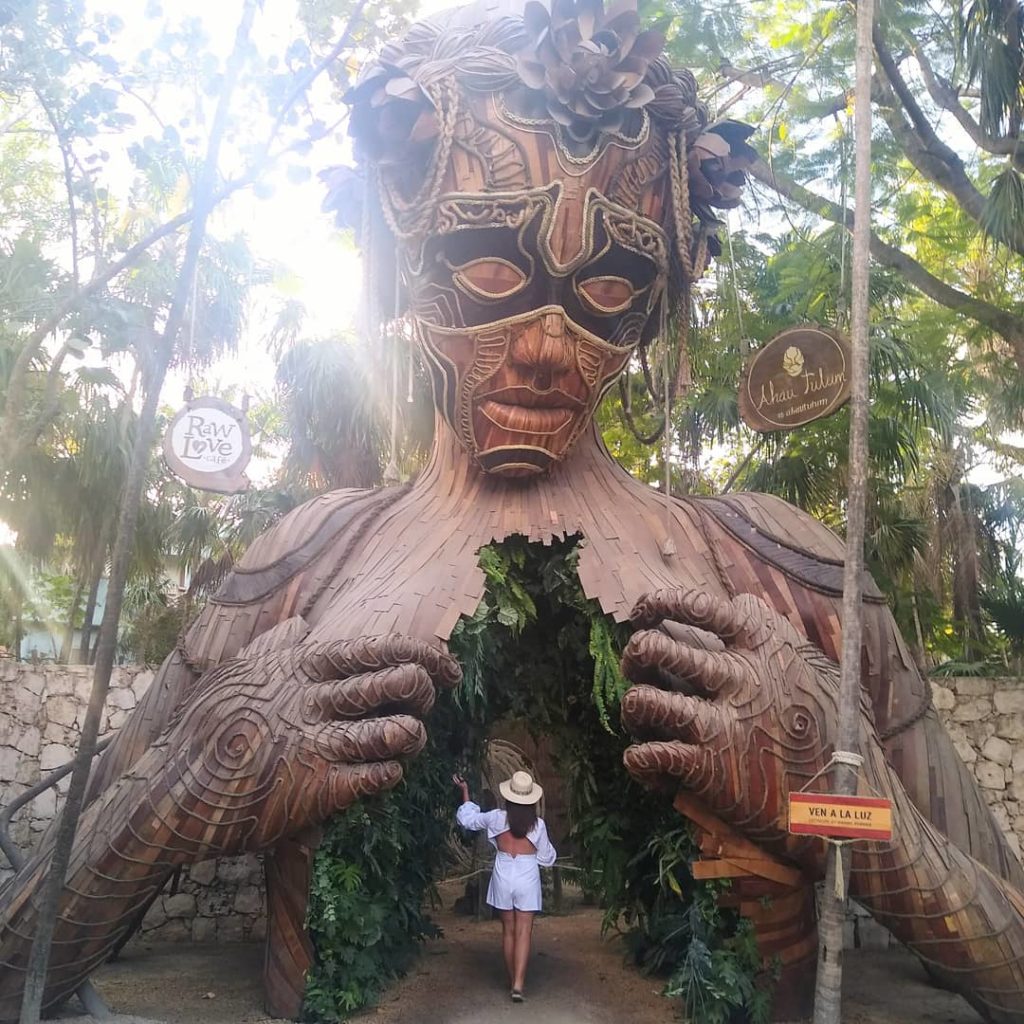 Costa Rica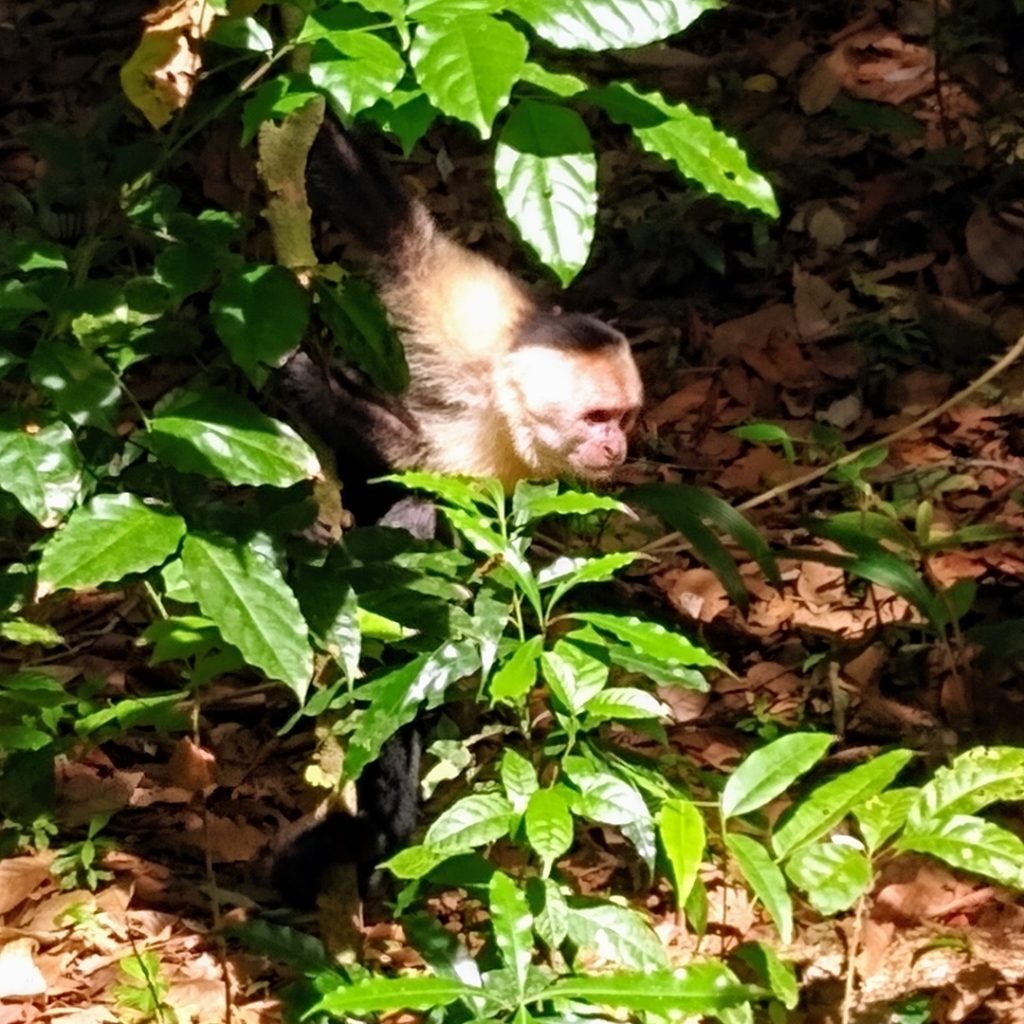 To enter Costa Rica there is no testing or quarantine.
However because of Covid 19 you do have to fill in the Health Pass and locator form. You also need to buy insurance which includes cover for covid. You used to have to buy Costa Rica's own insurance, but that has changed, so any international insurance will do; which is several hundred pounds cheaper! We went with Seven Corners insurance; liaison travel plus plan,
You also need to have proof of a flight out of Costa Rica. It was strange though that immigration did not ask to see proof, only the airline.
We will update on Costa Rica as we travel throughout the country.
San Jose
It is mandatory to wear masks in shops, but not outside. Although 95% do wear them, even though they don't have to. You are also encouraged to sanitize hands in every store.
Manuel Antonio
90% wear masks. It is mandatory in shops to wear an actual 'mask'. They will not let you in if you are wearing a 'face covering'. It is not mandatory to wear a mask outside in the open air, although most do.
At Manuel Antonio national park they expected you to wear a mask when going inside the gate for a few seconds, but you could remove once inside!
With all the rules in place we moved on from Manuel Antonio pretty quickly.
Samara
Beach towns always seem to be more relaxed and Samara was no exception. You get the odd person wearing a mask. It is not mandatory, only in stores. Everything is open and running normally.
Nosara
Again, being a beach town, it's relaxed with only an odd person wearing a mask. They are mandatory in stores only. Everything such as restaurant's, bars and shops are open and running normally.
Tamarindo
The majority do not wear masks. It's very relaxed and mostly normal, except bars and restaurants close at 11pm. Some shops, like big supermarket chains require masks, other independent stores a mask is not necessary.
Manzanillo
70% wear masks. Shops strictly require them and also for you to use the hand sanitizer before entering. Bars and restaurants are open but may close early.
Arenal
Outside of the town only approximately 20% wear masks. Inside the town most people wear. Masks are required in all stores inside the town. Outside the town in more remote areas, not all stores require them.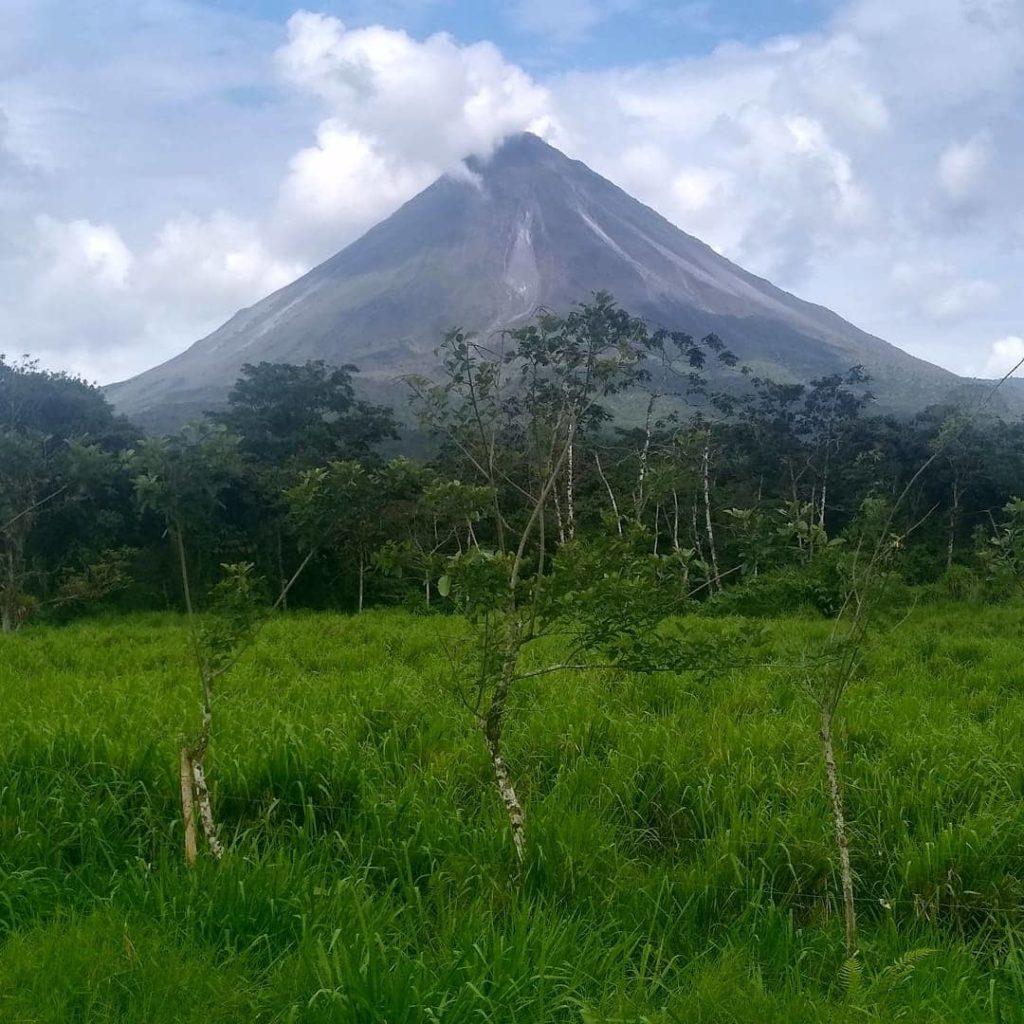 Puerto Viejo
50% wear masks. They are required in chain supermarkets. Some independent stores do not require them. At the time of writing this, restrictions came into place. Bars and restaurants need to close at 9-9.30pm. Takeaway from restaurant's only after this time.
Dominican Republic
Bayahibe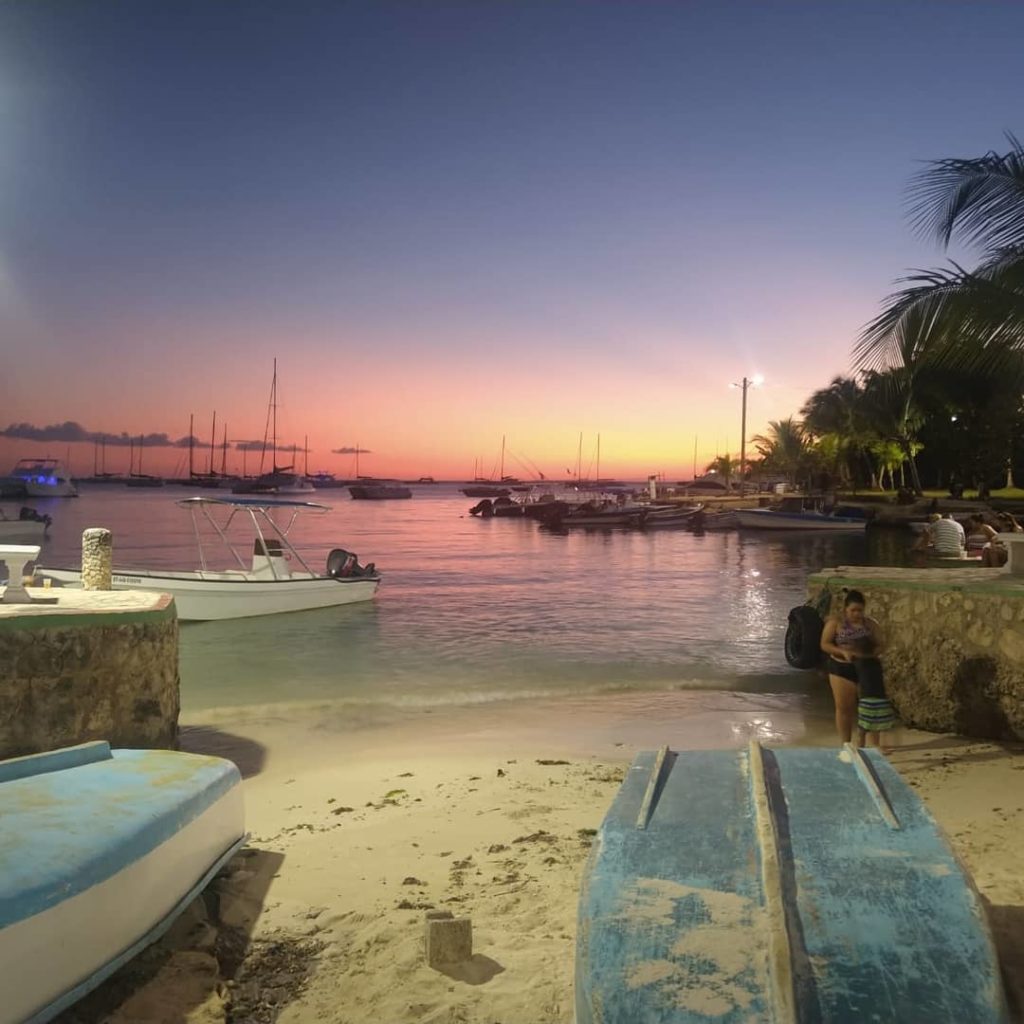 Bayahibe is very relaxed. Not many people wear a mask. Maybe about 10%. They are not inforced in stores. Staff choose whether they wear them or not. There are, however restrictions in Dominican Republic and bars / restaurant's have to shut at 9pm during weekends and 10pm during the week.
Punta Cana
Punta Cana is quite relaxed with regards to nightlife. In fact a lot of clubs do not bother adhering to the curfew. The restrictions at the time of writing, means bars/ restaurants must shut at 9pm at weekends and 10pm during the week. However, you can hear pumping music till early hours of the morning from certain clubs. Not many abide by the 'rules'.
60% wear masks. Some smaller independent stores don't require them. In bigger chains they do, as well as using the sanitizer before entering.
USA

Pretty much all the same. Everything open and running normally. 97% do NOT wear masks. They are recommended, but most do not wear outside or inside including all big name stores.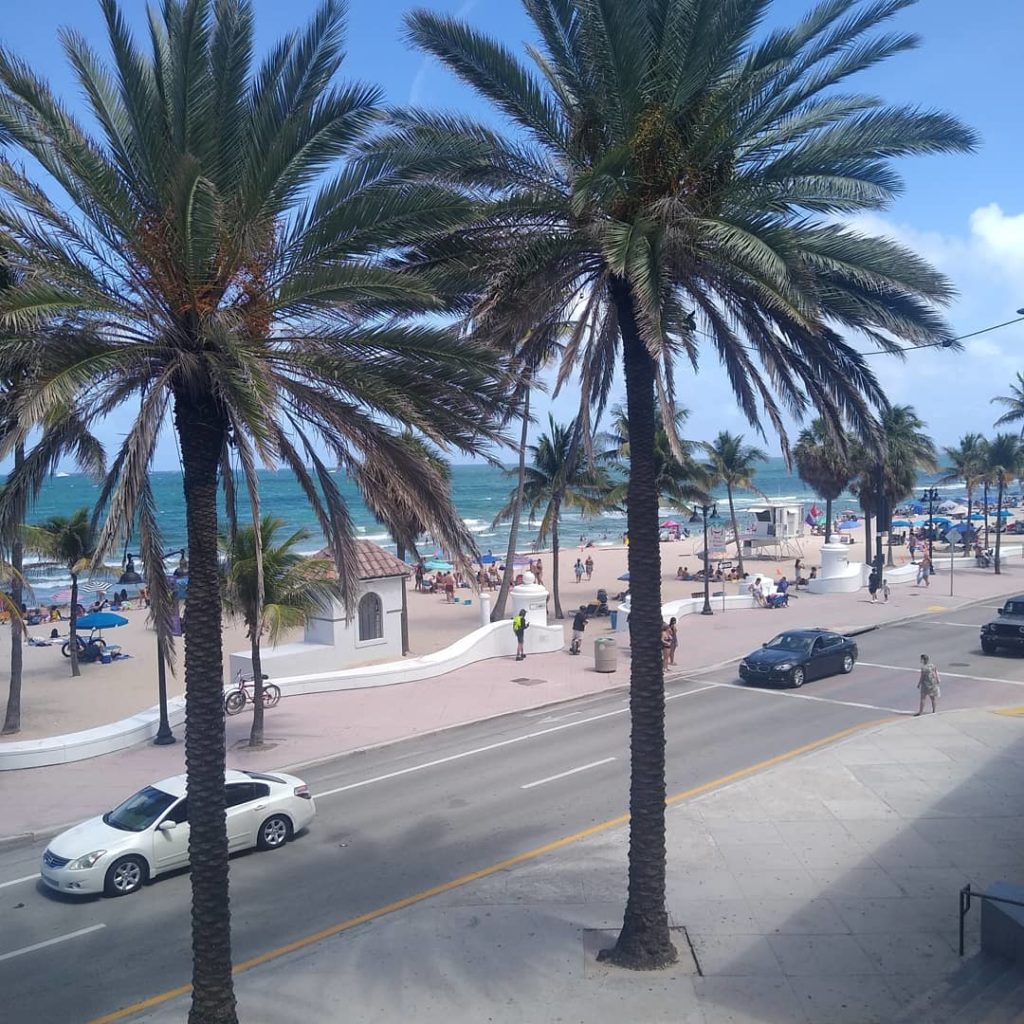 It was very free and lovely to see things open the way they should be and people finally enjoying themselves.

All open, no restrictions in place. No masks inside etc. Up to the individuals personal choice. Although, about 50% still wear masks inside and out.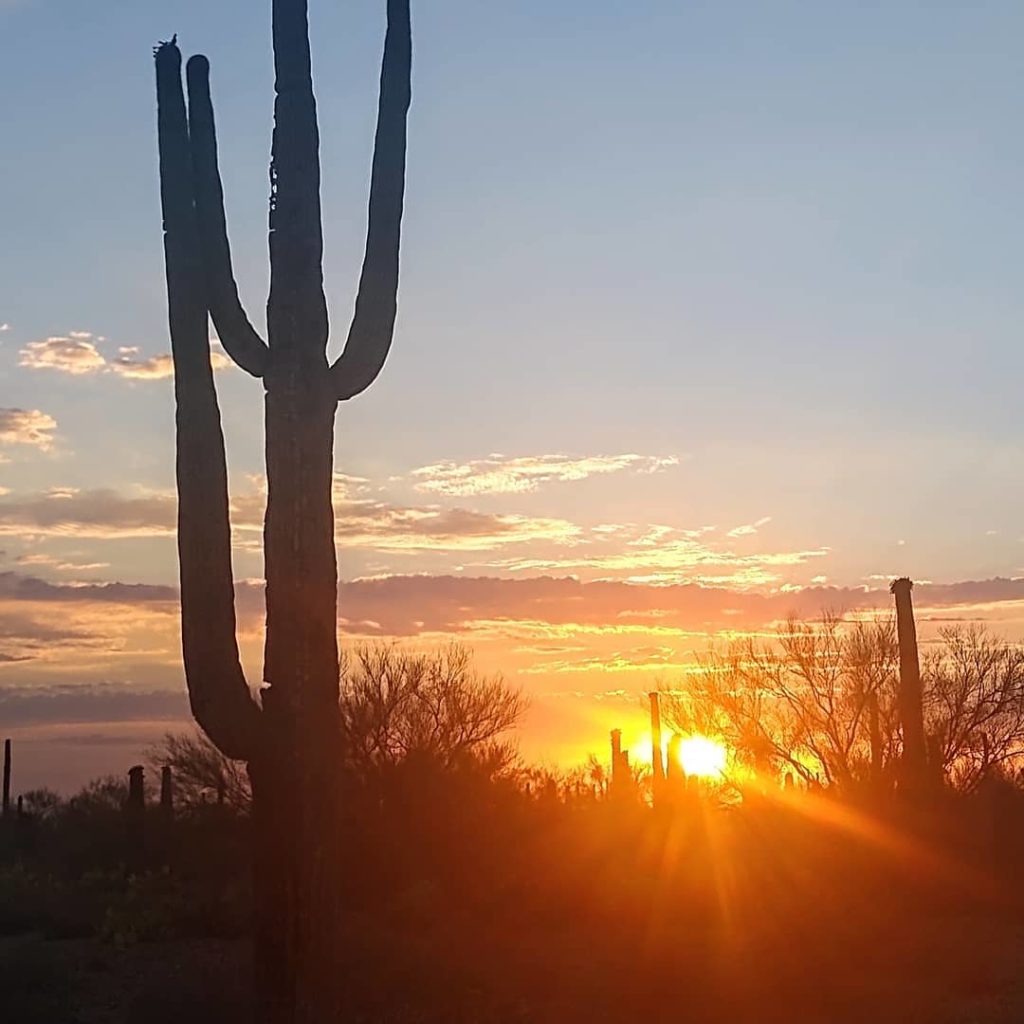 California
California is strict even though most of them have got the jab. 70% wear masks. However, You do not get challenged if you do not wear a mask inside anymore due to the fact they are not mandatory. Some businesses have signs stating the 'vaccinated' do not need to wear a mask inside their premises. Although even if you aren't jabbed, you won't be challenged.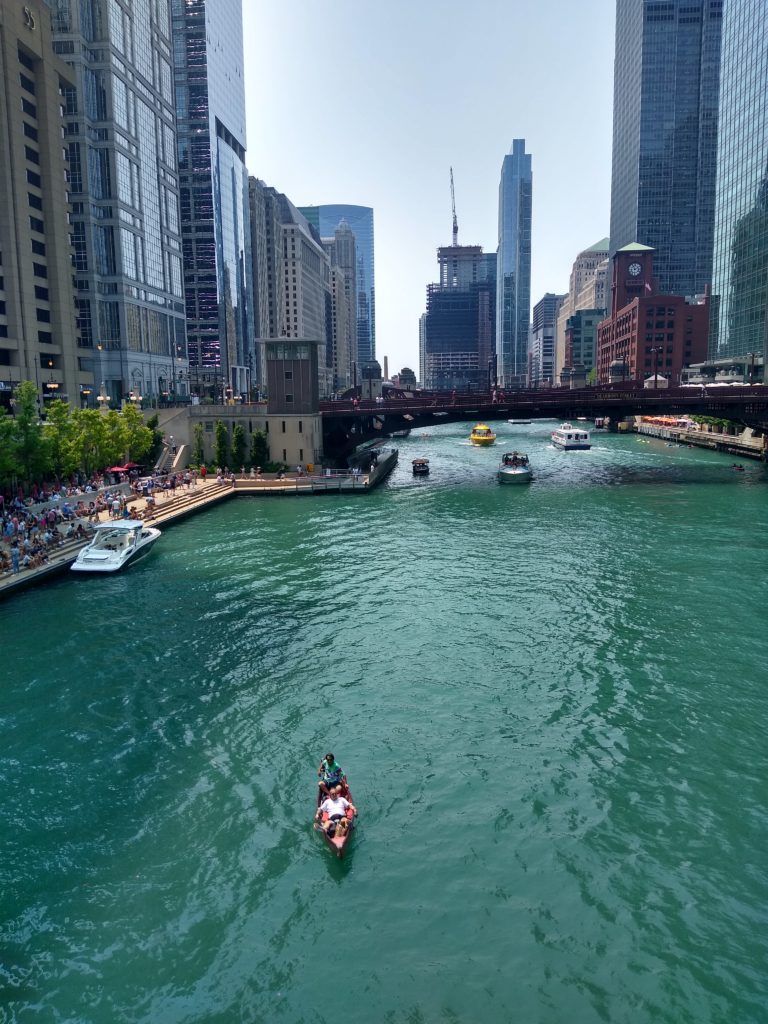 The windy city was a mix of 50% wearing masks. Masks were not mandatory inside businesses or out. There were the usual signs in some bigger chains, stating if you were 'vaccinated' then you didn't have to wear a mask, but you won't be challenged to show proof. Everything was open and running as normal as could be.


We just passed through quickly, however, things seemed relaxed in West Virginia. There was no need to wear a mask in sightseeing places or supermarkets.
Massachusetts

50% wore masks. Everything was open and running as normal as could be.
Salem
Outside approximately 60% wore masks. In most sightseeing establishments they required masks. However, there are many other sights outside too and you don't have to wear a mask. Everything is open.
Cape Cod
At Cape Cod approximately 50% wore masks. Although at the time of writing, no bars / restaurants required any. It was left to the personal choice of the individual. Everything was running and open as normal. Well, except for the ferry for us, when storm Elsa hit!
Philadelphia
We found Philadelphia relaxed. You didn't need masks for shops, bars or restaurants. Approximately 40% wore them. Everything was open with no restrictions.

Everything was open as normal. Bars, restaurants and shops didn't require a mask. Approximately 40% still wore.

Very relaxed. Approximately 30% wore masks and that was mostly staff in bars/ restaurants. Everything was open and running normally at time of writing.
Where to next?
You could say we were on a bit of a downer when our USA road trip ended.
Original itinerary
In our original plan in 2020, we were to go to Aruba, Bahamas and Hawaii from the states.
Restrictions
We had previously booked a last minute cheap ticket, for 3rd August to Bahamas, just a precaution, incase we needed it, to get into the states. At the time, Bahamas required PCR tests. We were hoping it would change, but unfortunately it didn't. It's a personal decision why we like to avoid a PCR tests.
Anyway, we had opted for a flexible ticket with Frontier airlines so we could cancel if needs be, which we did.
It seemed most countries wanted a PCR test or quarantine and now lately the jab. At the time of writing, there is only six countries that do not require tests, quarantine or jabs and that is:
Mexico – Has been open for international tourism with no testing and quarantine.
Costa Rica – In October 2020 they opened to all without restrictions. They only require you have health insurance.
Dominican Republic – Open to all with some restrictions while there.
Some passengers will be randomly selected for a quick breath test. This didn't happen to us.
Update: November 18th 2021
Passengers can still enter the Dominican Republic without bringing a negative test, quarantining, or showing jab papers. However, its when a tourist wants to leave the resort that it gets restrictive. To access services like public buses, banks, or even some stores, jab passports are expected to be shown. This applys to most of the bigger stores, chains etc. Smaller shops, restaurants etc do not always enforce it.
Update Jan 22: Most travelers (for example, from United States, Canada, Argentina, Mexico, Chile, Colombia, Panama, France, Germany, Italy, Russia, Puerto Rico, etc.) do not need to present a negative COVID-19 test upon arrival to enter DR. However, entering DR from certain countries do require tests. It's best to check before departing as this is changing rapidly.
Albania – Opened July 2020 to all Travelers. No restrictions such as testing or quarantine required.
*Update (sept 21) Albania now requires a PCR test.
Columbia – Recently dropped the need to show a PCR test. No restrictions.
Update 11th January 2022:
Colombia brought in 'Show me your papers' (jab passports) on 16th November 21. Government of Colombia have also announced that from December 14, all travelers must provide either proof of a COVID-19 vaccination or a negative PCR test obtained within 72-hours of a flight. International travelers who have not had any doses of a COVID-19 vaccine will not be able to enter the country.
El Salvador – There are no exit restrictions. Is a negative COVID-19 test required for entry? No. On November 17, 2021, the Government of El Salvador removed the COVID-19 test and/or vaccination requirements for entry.
North Macedonia – Has been open since July 2020 for international tourism with no restrictions.
Update: (Sept 21) PCR tests now required.
We will continue to update as we travel. Presently we are back in free Sayulita, Mexico until we work out our next move. It's still the same. Very relaxed with no restrictions!
Moving on
Puerto Vallarta
It was difficult to leave Sayulita after 3 and a half months due to the amount of normality there. However, we needed to see other places, so before we head back to the big smoke in Mexico city to finalize our next destination, we decided to stop of at Puerto Vallarta for the weekend. Since it's only an hour's drive away we didn't need to worry about flights or land borders.
Puerto Vallarta is less relaxed than Sayulita, with regards to masks. Approximately about 65/70% still wear masks outdoors even though it's not compulsory. Bars and restaurants are supposed to ask you to wear a mask if not seated. We went to several but did not get asked once. Personally we would have left if we did. Seeing some people, leave their table and put on a mask to go to the bathroom was disturbing. It saddens us that so many people have been eaten up by fear.
In some bigger supermarket's it is mandatory to wear a mask, but funnily enough when we tested it out without we weren't challenged. Every single other person wore one.
In smaller stores they are more relaxed and you don't need.
Colombia
There are no requirements such as tests, jabs or a concentration camp to enter Colombia. You just need to fill in the Check MIG health form. You will also need to prove you have an onward ticket. Immigration will also ask you for the address and telephone number of where you are staying.
Update 11th January 22:
Government of Colombia announced that from December 14 21, all travelers must provide either proof of a COVID-19 vaccination or a negative PCR test obtained within 72-hours of a flight. International travelers who have not had any doses of a COVID-19 vaccine will not be able to enter the country.
Bogota
We didn't think anywhere would be as bad as Mexico city in regards to masking up. However in Bogota approximately 99% wear them. EVERYWHERE! Even alone in their car. Even babies are forced to wear them. We didn't wear and no-one said anything, except when trying to walk into some establishments, which we refused to comply. There are other establishments, from restaurants to shops that will not inforce it. Saying that, in the majority of places, even small cafes there is security. The 1% non mask wearers were more in the vibrant La Candelaria area.
Unfortunately Colombia is also bringing in 'Show me your papers' (jab passports) on 16th November 21. It will be interesting to see how we get past that one!
Tip: If you are exempt from wearing a mask and in a foreign country. Its beneficial to show your ID exemption in the language of the country you are traveling in. We have used lately the mask exemption in Spanish. This helps in taxis if asked, as well as showing to airlines. In our experience though, airlines also ask for a 'Doctors Certificate', which luckily we got before we travelled last Nov 20. Its not pleasant to have to show your 'papers' (private medical information), and admittedly it can get heated at times, especially with Lufthansa airline, which refused to accept. A lawsuit for them is in progress.
As we travel throughout Colombia, we will update you on the current situation.
Santa Marta
Santa Marta is more relaxed than the big bad city of Bogota. However there are still approximately 80% who wear masks.
As Colombia brought in jab passports on the 16th November, we have noticed only some businesses enforce this. So far no supermarkets, shops have asked. However some 'fancy' restaurant's asked us to 'show our papers'. Off course we went elsewhere. There are plenty of other places who don't ask such nonsense and which have a much more relaxed atmosphere.
Everything is open with no curfew. In fact music can be heard from the bars until the early hours of the morning.
Quite relaxed. Approximately 10% only wear masks. Everything is open and running as normal. No one here asks for jab passports or to wear masks in stores.
Very chilled out and relaxed. Even though jab passports came into affect on the 16th November 21, no one asks to see 'your papers' here. Approximately only 10% wear masks.
A stunning relaxed mountain spirit and atmosphere. Approximately only 5% wear masks. No one will ask for jab passports or masks for entry into anywhere.
Approximately 89% wear masks which was quite depressing compared to the freedom of Minca and Taganga. We didn't. Its not law outside.
Everywhere is opened with no curfew. However some businesses will ask you to show a jab passport before entering especially tourist attractions and more upmarket restaurants.
Off course there are plenty of restaurant's and bars were you can enjoy a fabulous dining experience without the need to 'show your papers!'
Cartagena airport
Cartagena, during over a year of traveling, during this plandemic has to be the worst airport with regards to masks. Airport staff no matter what job title will think they have the entitlement to stop and demand you to wear one. They do no care if you have a medical exemption certificate or not. It was a grim experience. However, we stood our ground and eventually all was well.
Surprisingly for a much larger city than Cartagena, there was slightly less mask wearing. Still alot though in our book, about 75%.
Everything is open. Unfortunately tourist attractions ask for jab passports for entry. However, there's plenty to see outdoors to avoid this. Like in Cartagena, there are restaurants/ bars that's ask for jab papers and those that don't. Find your favourite and stick to it, as it can be a hassle going out for dinner, when you get turned away a few times. Although we did have our own kitchen which makes it much more convenient.
Mexico again!
Mexico still has no entry requirements such as tests or jab papers.
In Cancun about 95% wear masks. A huge percentage than what we are used to! They aren't required outside, but people still wear them. In bars or restaurant's it's not needed, but again still people wear them.
As we are exempt, we do not wear a mask, however sometimes you can be challenged, especially in bigger named clothes shops or supermarkets. If so, we would show are exemption card. Sometimes this works, sometimes it doesn't. Best thing to do is spend your money elsewhere, if they make it difficult for you.
Update:
Mexico have turned to 'yellow', due to monitor the situation from the 10th Jan until 16th Jan 2022.
Most places only can have a certain amount of capacity. There are four colors that Mexico use: green, yellow, orange, and red, with green being 'low risk'. Yellow is not that bad. In fact last year, 2021 when we were in some states in red, the bars etc were still open and pumping until 4am! Some people follow government orders, some don't. So don't be put off coming to Mexico because of what you hear on the mainstream media!
Playa del Carmen
A lively tourist location with lots of bars and restaurants open without restrictions regardless of the area being in 'orange'.
However a handful of places close at 11pm and require masks to walk through a bar or restaurant. All the places we spent money in, didn't request masks and where open until 1am.
Playa del Carmen has minimal mask wearing, approximately 35/45% wear them.
Isla Mujures
For an island it was a depressing site to see the majority of the population wear masks, approximately 95%. They even wear them alone in their car. Sad what the government and MSM propaganda has done.
Still it's not a requirement to wear them and we didn't get asked in any bars, restaurants or shops. The only time we got asked was on the ferry. But we just ate and drank for the short 20 minutes hop from Cancun and it was fine.
There doesn't seem to be any curfew on closing times for establishments.
Puerto Morelos
A welcome retreat from Cancun. Puerto Morelos is tranquil, therefore having a laid-back vibe. Masks are not needed, in our experience anyway. Most bars / restaurants are shack like, bringing a more relaxed atmosphere to the establishment. Places do close early though, in Puerto Morelos (around 11pm), but this is more to do with the town, rather than any so called government restrictions.
Update: 13th March 22.
There are only 17 countries in the world without any entry requirements.
Mexico
Mexico has been open throughout with no entry requirements. At present it has even dropped its entry form.
El Salvador
They lifted all COVID-19 related entry restrictions such as a negative COVID-19 test, proof of vaccination, or health insurance, on November 17, 2021.
Norway
Recently dropped all covid related entry requirements.
Switzerland
Recently dropped all covid related entry requirements.
Costa Rica
However, unvaccinated arrivals must present proof a medical insurance that covers medical treatment in the case of a COVID-19 infection in the amount of USD 50,000.
Dominican Republic
However, visitors must agree to a random rapid test upon arrival if selected. Personally I would not risk it. Luckily at our time traveling to the Dominican Republic there was no random testing.
Slovenia
Slovenia's entry requirements program has been discontinued at the border as well as internally. Now, visitors will not have to show proof of a negative test, being recently recovered or even vaccinated to enter, nor to access things like museums, restaurants, resorts, or other activities. Although muzzles are still required indoors.
England
From the 18th March, England will remove all entry requirements whether jabbed or not.
We will continue to update as we travel.
Ireland
Ireland has dropped all entry requirements whether jabbed or not. Masks are also optional.
Iceland
Anyone can enter Iceland, regardless of vaccination status. Mask mandates have also been removed.
Jordon
Jordan removed all entry requirements.The only small requirement left is the obligation to fill out an online health form, which strangely doesn't ask any covid-related questions.
Bahrain
No entry requirements just like before the plandemic.
Curaçao
No entry requirements required for this Carribbean island.
Montenegro
All entry requirements dropped except masks indoors.
Saudi Arabia
Has dropped proof of jab, testing and quarantine, however, still in place are online health forms, proof of travel health insurance, and a contact tracing app.
Romania
All measures are dropped, even mask mandates. All that's left is a simple form, but it doesn't ask any covid-related questions.
Hungary
Most internal restrictions are also removed, like vaccine passports, mask mandates, etc., but a few rules still exist in health care settings.
Maldives
As of 15th March 22, the Maldives have moved all entry requirements, and even the health form. Muzzle mandates have also been dropped!