Las Vegas baby!
Sin city, bright lights, gambling, big shows, craziness, partying all go hand in hand in Las Vegas, Nevada. Win, lose, or draw, you will be whirled up, down, and around in the city that rises from the desert sands.
Good base for stretching out
But that's not all there is, as outside the bubble of the playground of Las Vegas, you have Death Valley, the Grand Canyon, and Hoover Dam.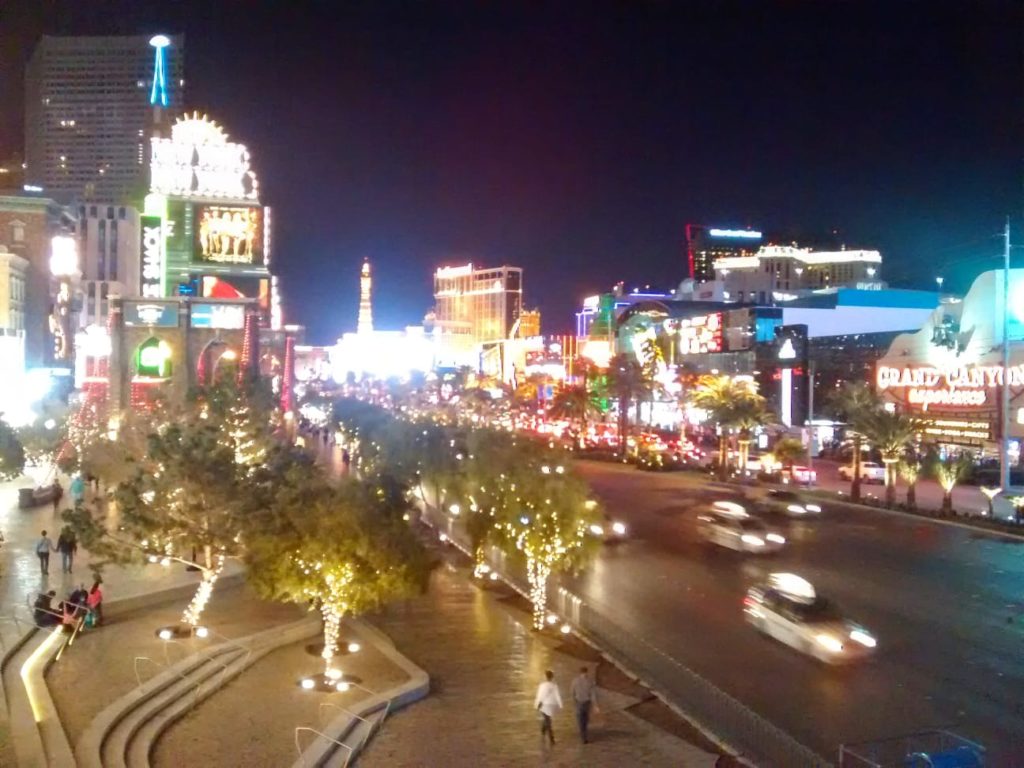 Gamblers playground and more!
Like a flutter? You will be in your element at the tempting, light flashing, casinos!
Personally, I (Miko) don't get excited about gambling but Knox does love the thrill and mind game of Poker.
If you aren't a gambling fan you could easily get bored in Vegas. However, if you like to party there is a fun carefree atmosphere, plenty of shows, and nightlife that Extends into the daylight hours.
Complimentary booze, is also on offer in some places if you gamble, which can certainly get the party started!
I did though put a small amount, $10 to be exact, on roulette. The first game I played and I won first shot and doubled my money! I cashed in and never played again. Vegas must hate people like me. Lol
Accommodation in Las Vegas
Las Vegas is plentiful in hotels. Often the price can be less than other parts of the USA as they want you spending money in their Casinos.
Built on a massive scale. It's not 'just' a hotel, it's like a town, with nightclubs, casinos, restaurants, bars and shops.
If you like heels, you'll probably end of taking them off like I did, as it's ages to walk everywhere! I don't think I looked too out of place walking around in bare feet, as there's way more crazy people than me there lol
In the suite
The suites were just about adequate. Remember Signature by MGM is owned by several different management companies, so it's the luck of the draw. Being over 25 years old, many could do with upgrading from the Beige and pinewood look.
Positives
On a positive the room was spacious and there was a kitchen. You had to request items you needed which was odd. Maybe other guests stole some pots and pans etc. We don't know?
We enjoyed the jacuzzi, in the roomy bathroom, and the balcony views even though we were set back from the strip. All good points.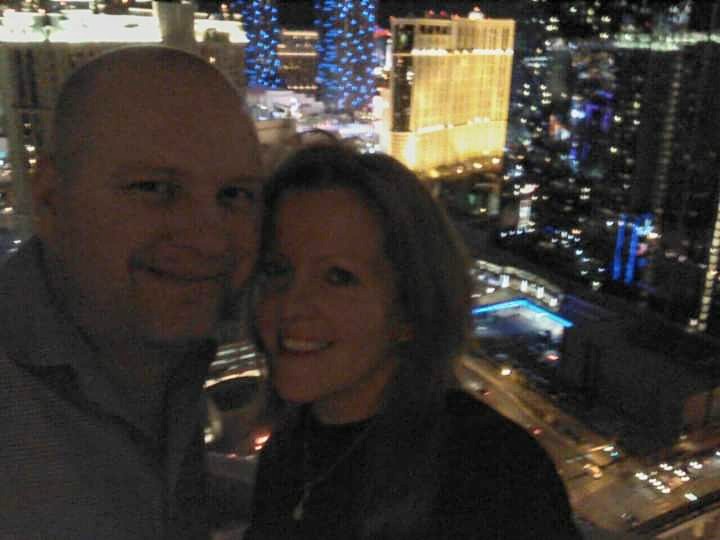 Update and maintain clean standards!
However, we found the room i.e. carpets, bedding, towels to be pretty old and worn. The bedding duvet was grey and we do question if it was ever washed and changed. When we requested our room to be made up, we can only assume that clean sheets weren't automatically given during our stay as the lack of freshness was evident, even though the bed was made. I even had to ask for clean pillow cases. Also empty pizza boxes were not removed from the room after 'cleaning'. Smoke also came through the vent. For the money we paid for the room, the service was inadequate.
Pool Party
During the Spring, Summer, and Autumn months, like many hotels, pool parties are a regular occurrence. They can be loud and brash. We were there in February and the weather can be hit and miss. We hit brilliantly with temperatures above 20 Celsius. The pool was open and it was a calm place to have a relaxing afternoon.
Poor after service
To make matters worse, when we left, I realized I left my favourite hat on the bed. We were at the airport and it took them a while to acknowledge they had it. When they did, it was too late to send a cab with it. The alternative was to post it too us but they were going to charge $240 to ship it! I bought a new hat.
Summary
If we rocked into Vegas again, we would definitely stay elsewhere. Due to the size of the place, it was a 15 min walk to get to the front of the strip. We also saw other hotels on the strip that looked better for the same price.
Car hire
We booked with Alamo car rental and, since it was my (Knox) birthday we treated ourselves to a Mustang convertible. It was a bargain! At only approximately $302 (£198), it was quite reasonable for the 6 days we were there.
We were also in luck as the sun was unusually shining in February, with higher than normal temperatures, which meant we could cruise around town with the hood down.
MGM Grand Casino
You can take as many photos as you want in the normal MGM Casino, however, when it comes to the 'VIP' poker room, cameras are out of bounds.
Poker
Poker is my (Knox) favourite casino game, specifically 'Texas Holdem'. As we were staying in a hotel connected with the MGM Grand, that's were I decided to play. There were about 15 /20 different table so the poker room was a good size. They have regular mini tournaments everyday with buy ins from $50 upwards. The other option is joining a cash game. You go to the counter and buy your chips. Then it is a case of finding an available seat at an ongoing game.
I played a bit of both over the course of our few days there, including a marathon session on my birthday. In the end I lost what I gambled, in terms of cash, but this was an affordable $200 over the whole time. Sometimes I was up and sometimes I was down. We did, however, drink about $200 + worth of the drinks on offer from the bar over the course of the several sessions. So, all in all, we came out about even and enjoyed the craic.
Slot machines
Neither of us were too fussed about playing the flashy lights of the slots. We did put a few dollars into a 1 cent player so got plenty of spins and accepted a couple of free drinks.
Roulette
I (Miko), as mentioned above, played a bit here. Knox was more into his Poker. One spin of the wheel, one bet on Black, and one win! That was enough for me. Different tables have different minimum bets. They usually start at $5 and rise to much larger amounts. Each casino along the strip will have their own limits etc.
The strip
Check out the themed hotels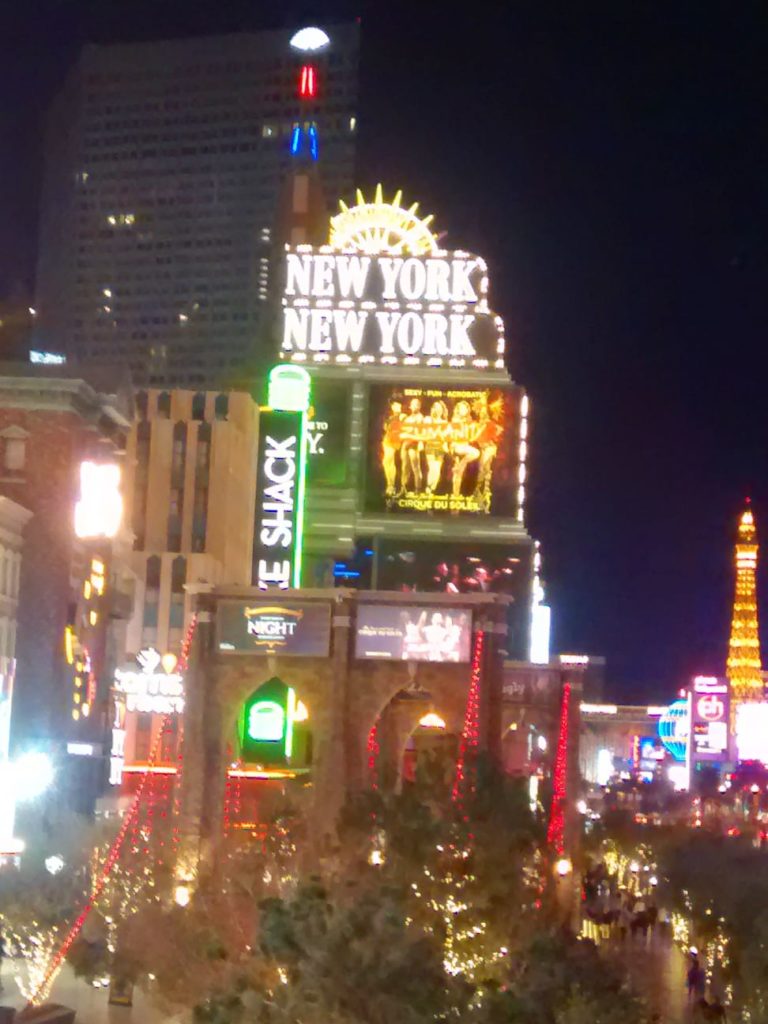 You will be amazed at the many cool themed hotels along the strip such as Venetian Resort (a lavish Italian themed hotel – the one we wished we'd stayed).
Luxor hotel (Egyptian style) and casino, New York New York Hotel and casino, Paris Las Vegas, among many more eye-catching buildings.
We couldn't resist having brunch in The Venetian.
It was glorious, in such stunning surroundings, with gondola rides, outdoor pools and fine dining.
You would of thought you were in Italy itself – well, nearly.
Many hotels will have shopping malls, large arenas; for concerts, shows, and sports events, as well as bars, restaurants and even some with roller coasters and other fairground rides etc.
It really is a big play ground for the young and old alike.
Las Vegas sign
You will be sure to stop off at the Las Vegas most iconic sign! It's as you expect, bright, all twinkly and showy!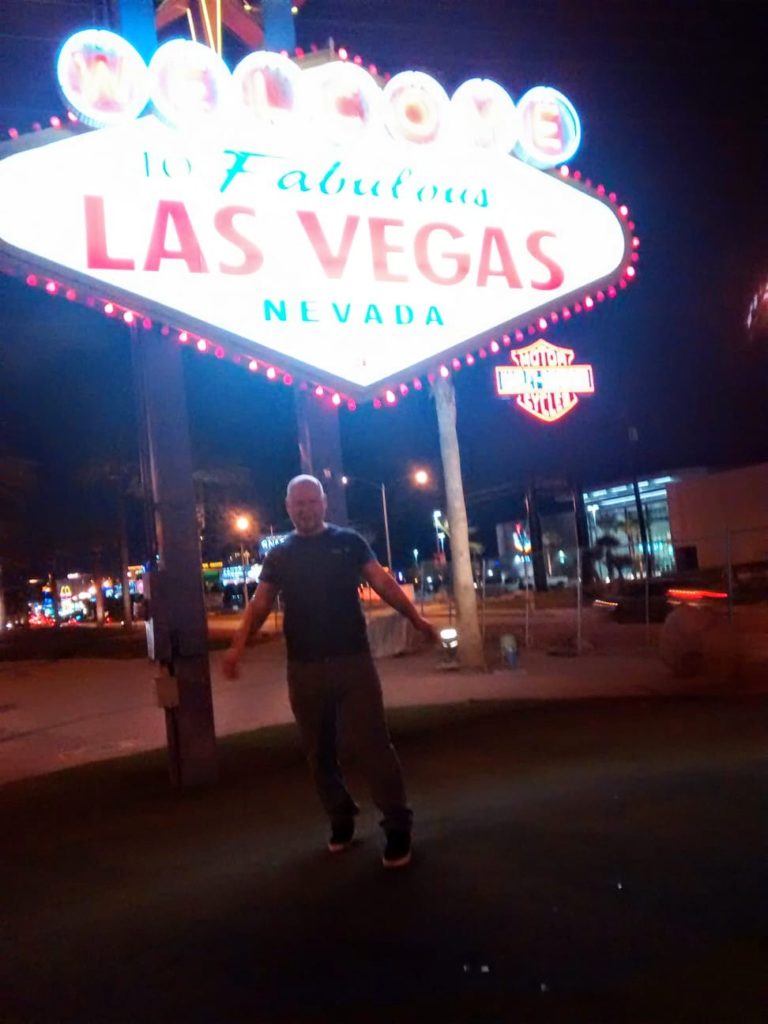 Going for almost 22 years, the chapel as been a fun, Elvis themed wedding venue for couples who travel from all over the world for the experience.
Off course Elvis and Priscilla didn't get married at the actual chapel, but since they got married in Vegas, it's a fun concept.
Elvis and Priscilla got married at the Aladdin Hotel on May 1st 1967.
However, the hotel was closed in 1997 and demolished the following year to make room for a new Aladdin resort that opened in 2000.
Elvis show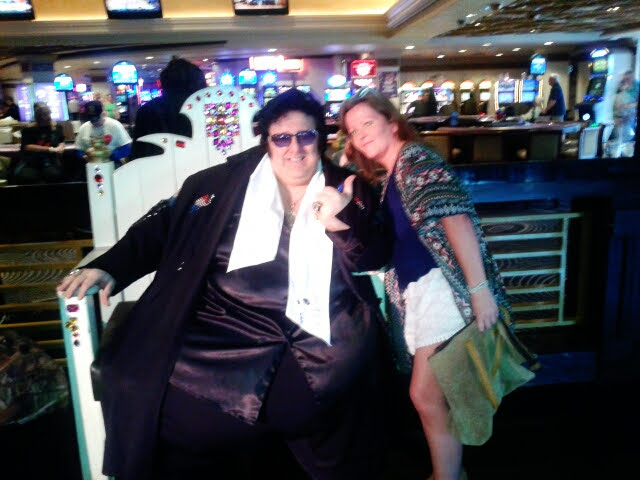 There are many Elvis shows in Las Vegas. We saw Fat Elvis play in a casino along the strip (and we aren't being rude calling him fat! This was his actual stage name)!
He definitely had the look of the older Elvis (granted a lot bigger) and the velvet voice to match.
Close your eyes and you would of thought you were listening to the king himself!
Harley Davidson showroom
A fantastic Harley Davidson showroom, dealership and store. A massive selection of merchandise, vintage apparel, as well as parts and pre owned motorcycles. They also do rentals.
You will surely drool over the machines in here. Hold onto your wallet! A must for every Harley Davidson fan!
Death Valley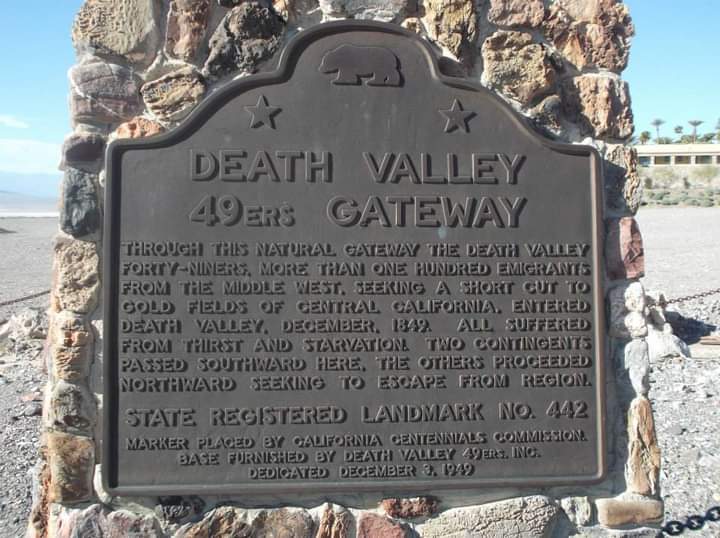 The long lonely, almost empty road, along US 95
You wouldn't want to break down out there. We made sure we were well prepared. Lots of water, snacks, a full tank of gas and a good working air conditioning unit!
Can you believe though, that more than 300 people live in Death Valley, which is one of the hottest places on Earth. Its an awesome, but deadly, landscape.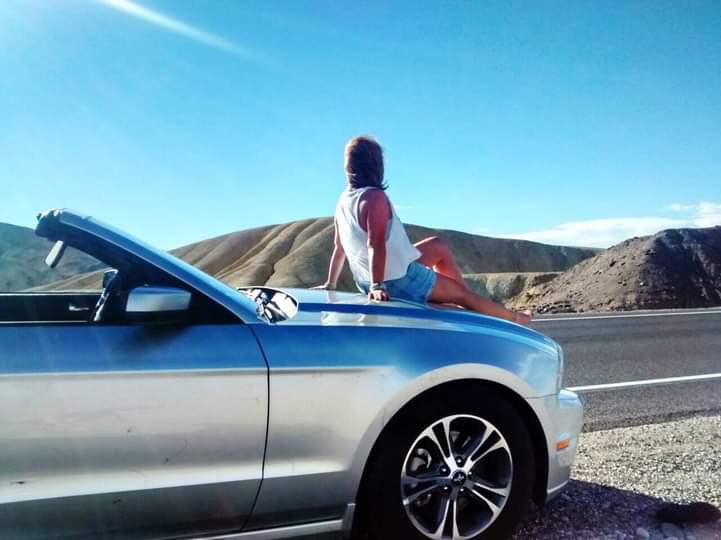 The language spoken in Death Valley is Timbisha. It is that of the Native American people who have inhabited the region since late prehistoric times.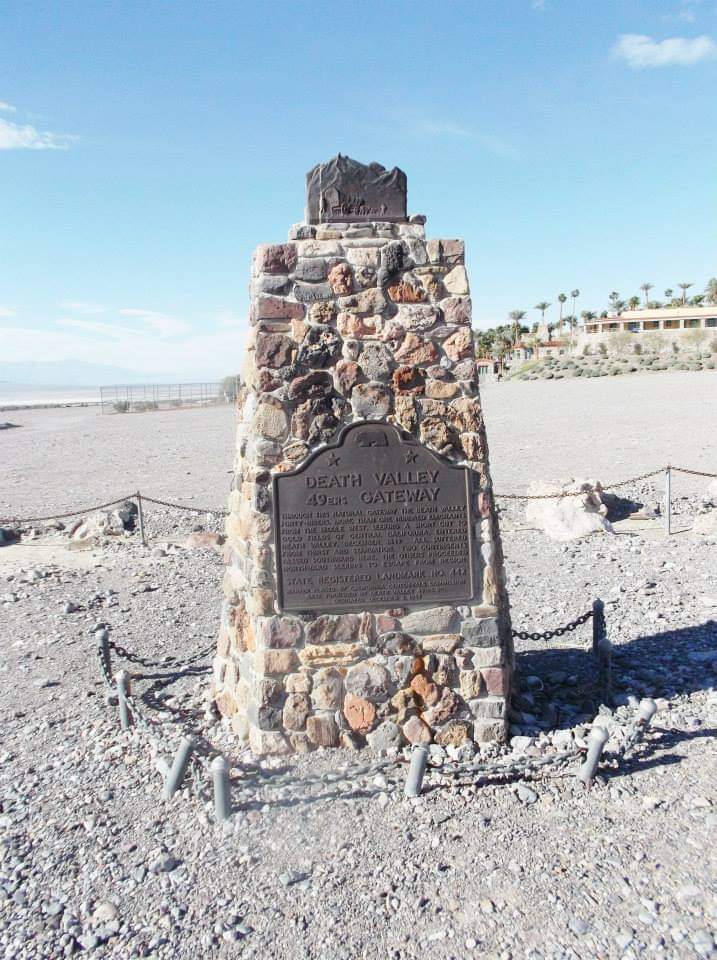 With temperatures soaring above 120-degrees in the summer months.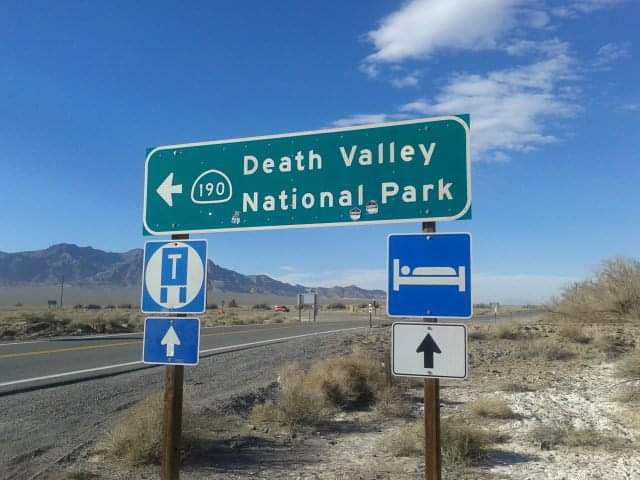 It was certainly not a place to pose too long.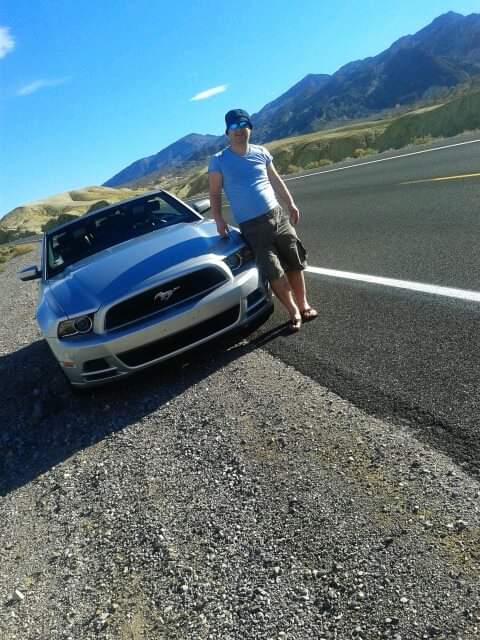 The hood stayed up most of the time!
Death Valley was actually named by pioneers who barely survived its hostile landscape in the 1800s.
Don't venture off the roads as you may come across the desert night snake, the California lyre and deadly poisonous rattlesnake!
Grand Canyon
Being in Las Vegas had us close enough for a drive to the West Rim of the Grand Canyon. We lined up a couple of fantastic adventures on this wee road trip.
Helicopter ride
For a life time experience we decided to hire a helicopter, along with a pilot off course, to take us over the mammoth Grand Canyon.
After reading reviews we opted for Maverick helicopter rides. We kept fingers crossed we wouldn't be sharing with other passengers and our wish came true as it was only us and the pilot!
Our pilot was a down to earth guy whom had a wealth of experience flying so we felt in safe hands. Although, he did do some tricks along the way which was exciting, yet scary at the same time!
We all sat in the front as we took off for for the ride of a lifetime.
Our pilot was very knowledgeable about the Grand Canyons terrain as we flew by.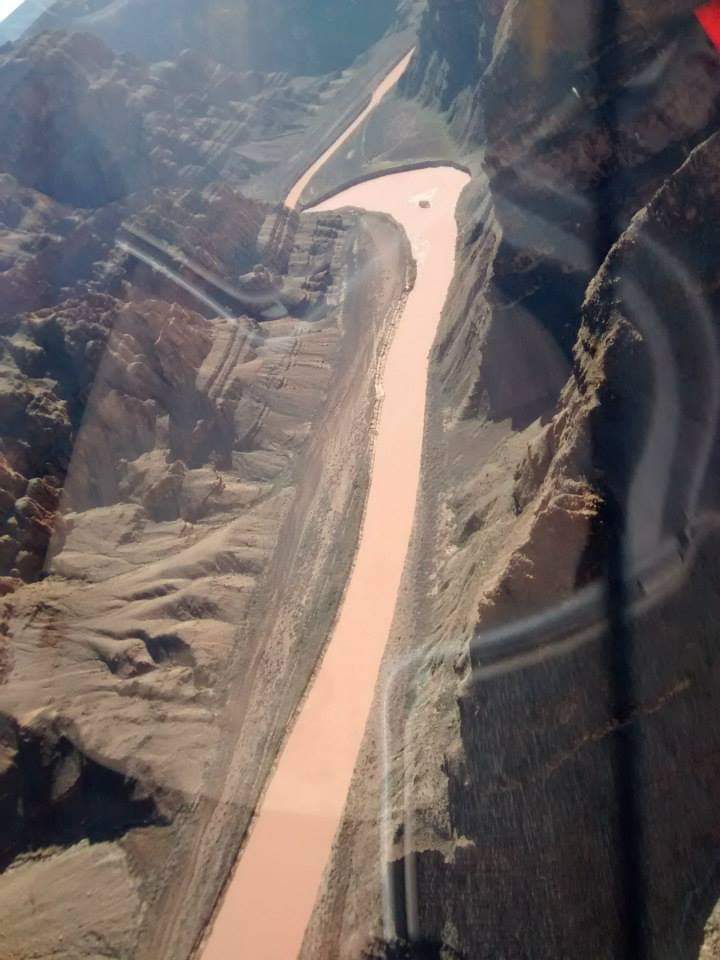 You get extraordinary panoramic views over the canyon in every direction. You will remember the aerial vistas for the rest of your life, as it's absolutely breathtaking.
They also provided good headsets that cancelled most of the helicopter noise and allowed chat and information to flow.
As we flew carefully to the bottom to land, our pilot found a spot in the shade, while he left us to explore the Canyon from the bottom ourselves.
The ride was well worth the price at $300 for X2 people for approximately 40 minutes. This was in 2015, looking online prices are now approximately $219 per person.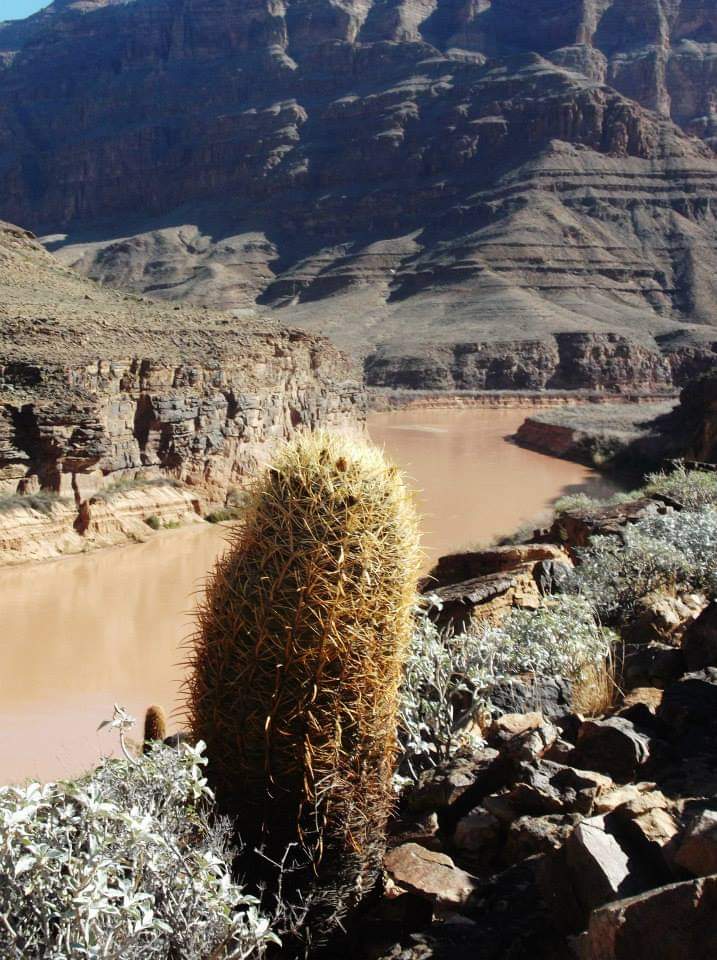 Unfortunately, because of the dry intense heat, Knox had a nose bleed. The pilot handed him an old rag, the only thing he had to mop it up.
Horse riding / Wild West
It was like walking back in time, or what I've seen on the old western movies, where there were real gruff cowboys with lasso ropes.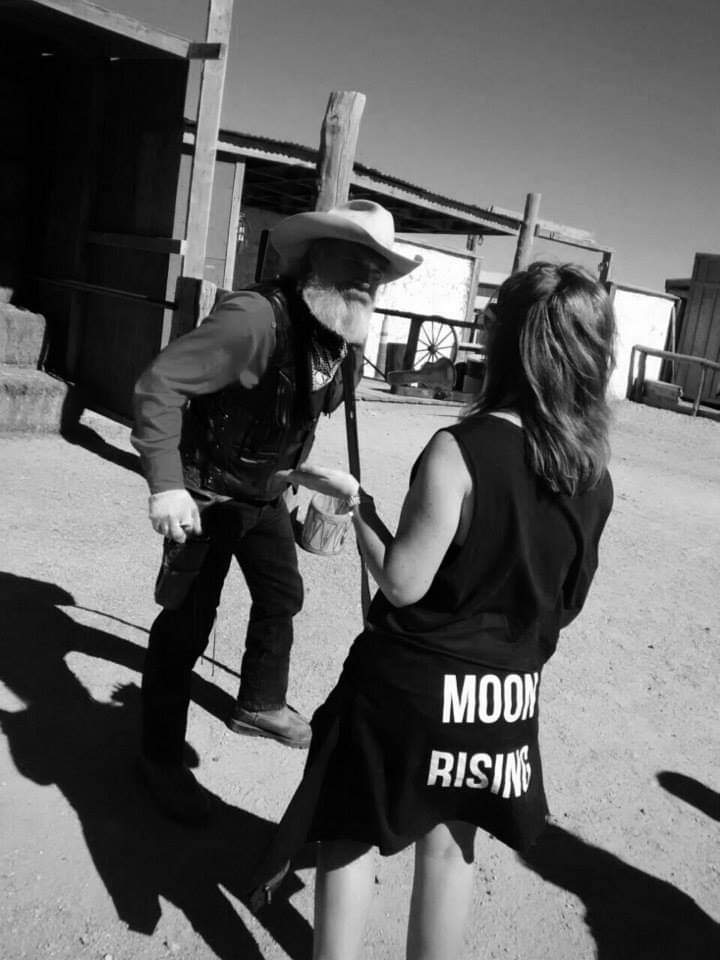 At the ready to herd the cattle, or ready to fight if you eyed them the wrong way.
Their hands close to their holstered gun, slung low on the hip.
I half expected John Wayne or Clint Eastwood to come riding out on their horse shooting all around them.
It definitely was the setting for it.
In a true western style town.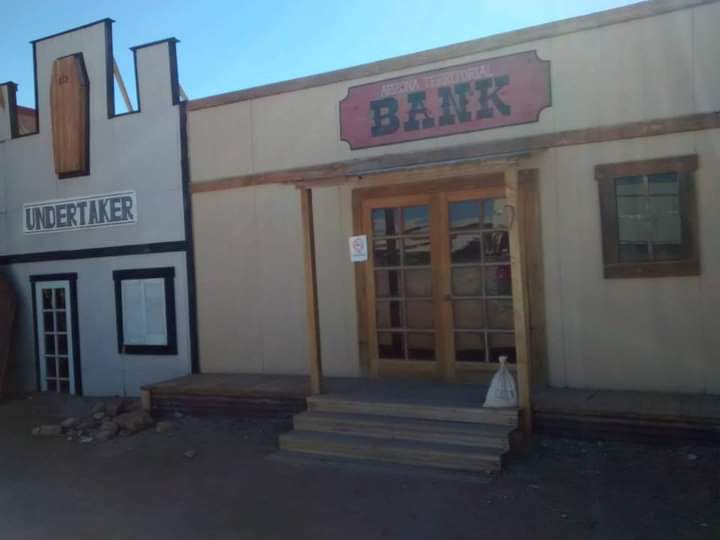 It consisted of a jail, an undertakers, a bank, a bar and the gallows!
There where wagon rides, and canyon-facing accommodation.
Guests may watch the sunrise over the Grand Canyon.
The horse ride
It was hot and sweaty in the afternoon, almost unbearable heat and this was February!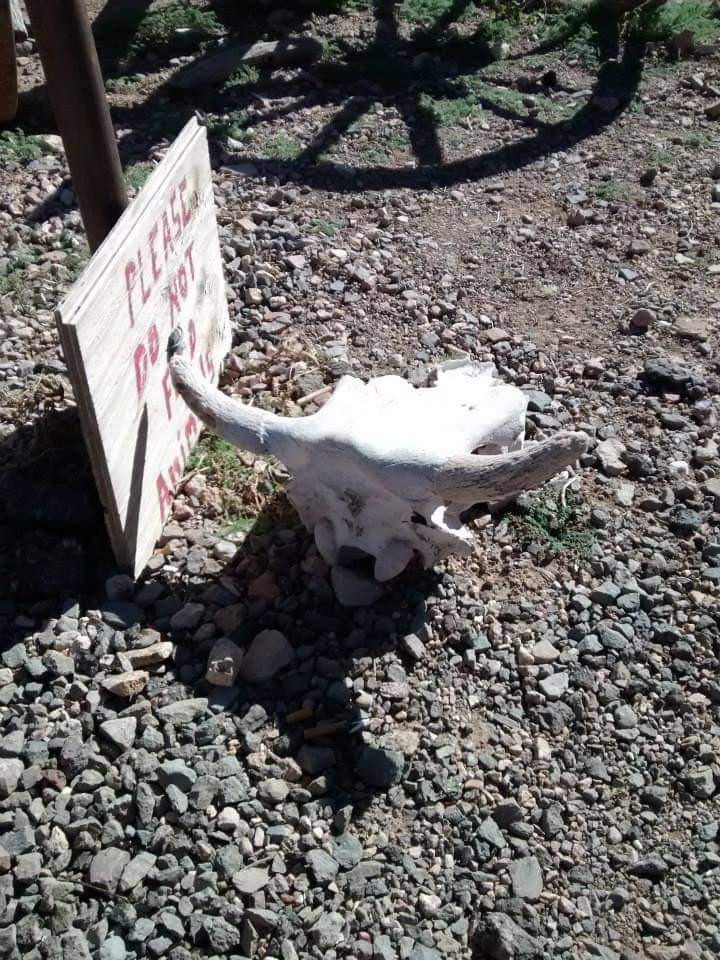 We saddled up and followed the lead of our cheeky, charming cowboy.
He did have a way of talking to the ladies lol
Riding through the Grand Canyon was breathtaking.
However our stomach turned as Mr Cowboy guided his horse to the edge of the canyon, with our horses following suit.
'Looked at this ya all', as he pointed to the spectacular views, but one hell of a big drop. My stomach somersaulted.
The cowboy sensed my fear. 'Dont worry, the horses don't want to go over the edge either'.
Hoover Dam
The Road between Las Vegas and the Grand Canyon took us across Hoover Dam. It would have been rude not to stop!
Understandably, there is heavy security here. Of course, we had to be the ones pulled over for the spot check as we pulled down to the parking lot. We had to get out of the vehicle as they used mirrors etc to check under the car. I (Miko) had a giggle with the policeman saying that "It was just like in the movies" lol. All part of the entertainment.
Summary of our Las Vegas trip
All in all, we had a great time in Las Vegas and around. The bright lights and razzmatazz of the city is something to behold. The gambling and shows may not be to everybody's taste so its great to have other activities around to occupy oneself. We had 6 nights in Las Vegas, and while we enjoyed the city, it may be too long of a stay without the other activities in nature. Indeed, we actually had our side trips to Death Valley and the Grand Canyon as the top highlights of holiday. The poker was good fun and I (Knox) would definitely enjoy a few more games.
If you like this, you maybe interested in our more recent USA road trip starting off in Florida also our review of our experience.