Enticing Greece
Greece and it's Islands call to travellers from around the world. History, white sand beaches, iconic ruins, myths, picturesque villages, the Mediterranean's clear blue waters, hot sun etc all enchant the mind like a siren's call.
An ancient civilization, Greece's mainland and thousands of islands of the Aegean and Ionian seas lie in South Eastern Europe. Often called the cradle of Western civilization, Greece has a long history of being influential across the world.
In 2017, Starting with dreams of the white and blue buildings of Mykonos, we added Santorini on top to develop the flavour to our Cyclades adventure. Athens was a logical, non package holiday, route to get there. Naturally, it struck us as a great opportunity to have a layover in Greece's capital and explore it's famous ruins. We had been through it years before but hadn't been able to stop as we raced to catch a ferry.
At the end of 2020 we returned again as we escaped Ireland and UK lockdowns. Naxos was our destination for a bit of winter peace and quiet, oh aye – and some sun!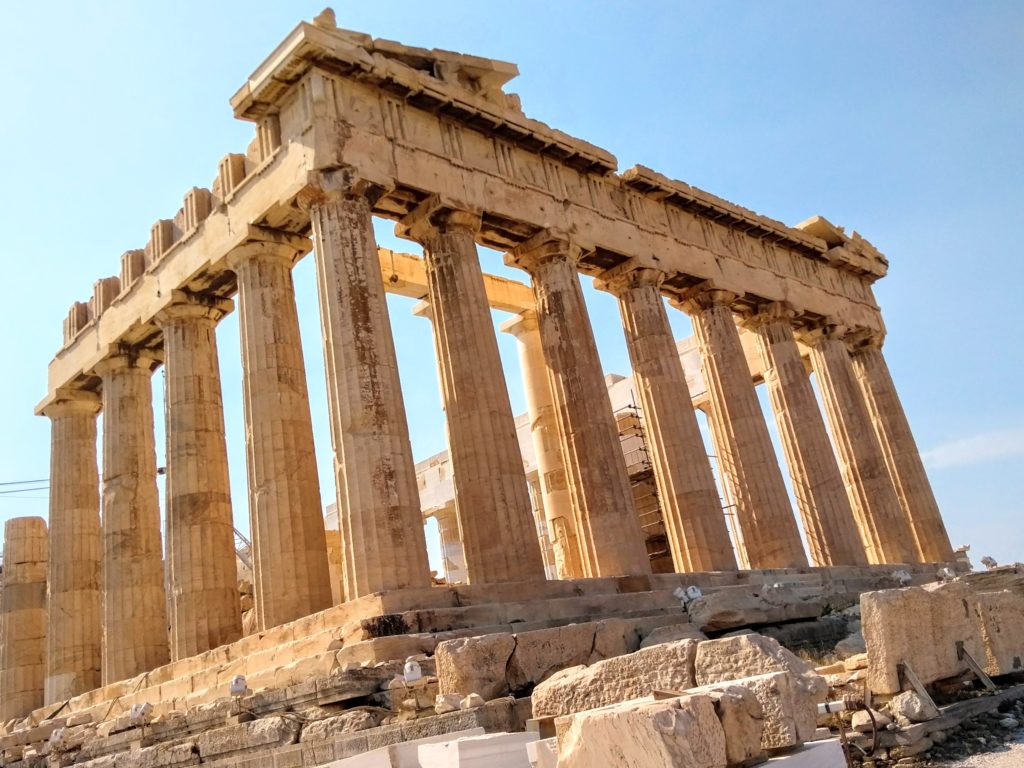 Athens
The heart of ancient Greece, we took on the Acropolis and other ancient sites on our 1 night stop in the country's capital.
Santorini
Santorini, a Cyclades island in the south Aegean with an explosive history, draws it's visitors in to the charming remains of what was once a much bigger island.
Mykonos
Mykonos was a main dream of ours. Its white and blue Cycladic style, Chic, sophisticated, yet simple and down to earth, the island is definitely a star attraction in the South Aegean.
Delos
Oozing with ancient culture and steeped in the depths of Greek mythology, the birthplace of Apollo and Artemis is a wonderful place to visit.
Naxos
An unexpected beginning to our world tour, the Cyclades called and rescued us as we escaped a locking down Ireland and UK. Peace and tranquility.