Milan with a side of Lake Como
Milan is know best for it's art, such as Da Vinci's famous last supper painting, its fashion houses, beautiful architecture, Industry, and is the financial capital. The Northern Power house of Italy, its a mammoth city, holding approximately a population of 3,140,000.
Getting There and practicalities
We flew from Belfast, via Manchester, to Milan (Malpensa) with Flybe (now defunct). Malpensa is the biggest of the city's 3 international airports. At the time of writing, there is no direct flight from Belfast.
Most other major cities will have direct flights.
Car hire
We hired a car with Autoclick. It was a really cheap option and we had a trouble free rental. There are plenty of options out there.
Parking in Milan centre is best in one of the many paid car parks. We chose Multipass Autoparcheggio San Barnaba. It was well priced and convenient (10 min walk) to where our accomodation was near Duomo.
Accomodation –
It was modern, clean and right in the bustling centre of Milan. Shops, restaurants, crowds and street performers had the Duomo area vibrant and lively from morning well into the evening.
Highlights
Located in the refectory of the Convent of Santa Maria delle Grazie. entry is only allowed every 15 minutes with a maximum capacity of 30 people. Essential to book tickets in advance as highly sought after. The beautiful renaissance styling of its domed church is an attraction in itself. Via Giuseppe Antonio Sassi, Milan
This stunning structure took over 6 centuries to build. The architecture style is gothic and Renaissance.
If you're patient with queues, get to the roof for some panoramic views over the city. Approximately €13 per person. Address: Piazza del Duomo, Milan.
A luxury shopping mall. The building dates back to 1860's and features a unique iron and glass roof and dome. It holds high end fashion brand stores along with cafes and restaurants. Don't forget to check out the mosaic of the bull depicted on the floor.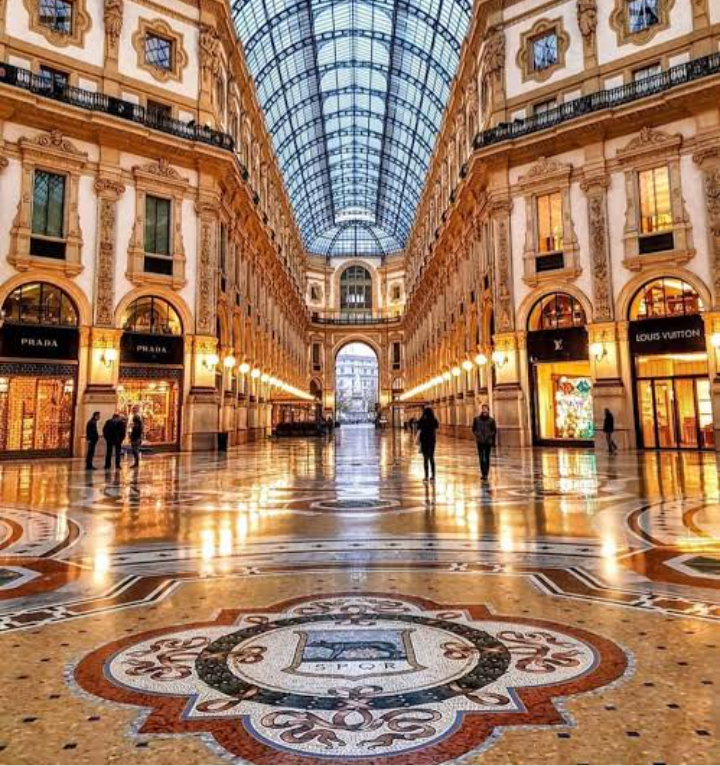 Legend as it that if a person spins around three times with a heel on the testicles of the bull it will bring them good luck. Unfortunately, so many people have done this, it has made a hole in the bulls genitals, but still attracts superstitious people throughout the world!
Inaugurated in 1778, La Scala, Milan's premier Opera house, was bombed and badly damaged in 1943 during World War II. However, it was reconstructed 3 years later. We were very lucky to spend a couple of hours in this elegant theatre for a show (Puccini's La bohème). The theatre is regarded as one of the leading opera and ballet theatres in the world. Opposite the theatre, in Piazza Della Scala, stands a statue of the great Leonardo da Vinci.
Check out the Navigli district canal, lined with bars and restaurants with a buzzing atmosphere. There is some familiarity here to Venice. The Navigli neighborhood dates back to 1179. You can also organise a cool boat tour to float down the canal in style.
Built in the 15th century, this Medieval Citadel castle has even more ancient origins stretching back to the Roman empire and beyond. Its highly decorated battlements mean this fortifcation was not only strong but beautifully elegant in a way only the Italians can be. The castle houses a library and several museums. Some of these hold the works of Michelangelo and da Vinci, as well as arts and artifacts from Ancient Egypt. Fontana Di piazza marks the entrance to the castle.
Located at the entrance to Castillo Sforzesco. Shaped like a wedding cake, it's a nice place to rest or take a photo opportunity when quiet. Unfortunately there is a lot of street sellers about.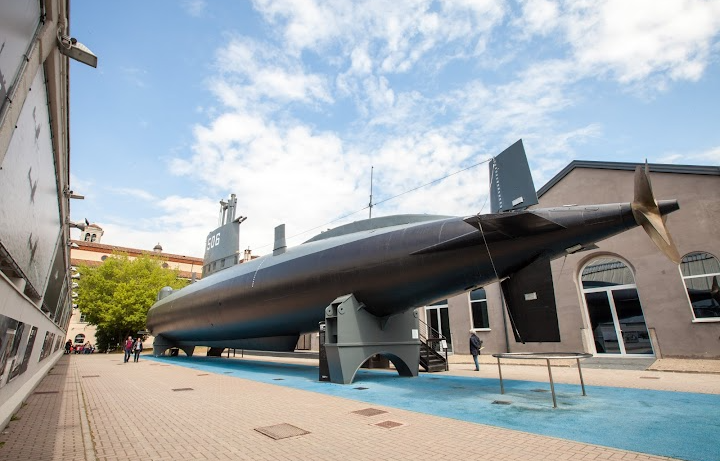 Built in 1953, the Museum is one of the largest science and technology museums in Europe. There is huge collection about science in the previous centuries. Also they have a section about Space. The museum is very well laid out and you could easily spend around 2/3 hours looking at the stunning pieces.
The ossary drew us to this 18th Century church that has its origins from way back in the 12th Century. Decorated with skulls and painted murals, hushed silence greets the visitor as one gapes at the skull and bones artistry.
We can remember Italia 90 and the introduction of this architectural hulk. It's a bit tired now in the corridors, but it was a must visit, when we chose Milan.
There was controversy too, as the two mighty Milan teams; Inter Milan – Internazionale and AC Milan , decided to share this famous ground. City rivals, they're not the best of neighbours! Tickets can be got from the teams' websites. It's a bit of a distance from the main centre, however, a metro will leave you right at the stadium. The iconic stadium dominates the skyline as you ascend the steps, and into the open space from the underground, so not far to walk when you're there. Of course, this depends on what gate you have to enter by. The match was underwhelming. After years of underachievement, a weak, uninspiring Milan team stumbled to a goalless draw with Torino. We had a great view of the snorefest lol.
Breath in the knowledge in the cultured garden courtyard on UniMi. It was a pleasant walk on a cold November afternoon and a place to here oneself think.
Lombardy – North of Milan
Lake Como

Want some restpite from the city? You do, then hire a car and take a drive to the stunning Lake Como. Heading north from Milan, it's only a one hour and 30 minutes or less drive, depending on traffic. The scenery is worth it.
We arrived in Lake Como during November time. Lacking in crowds, we were glad of the peacefulness as in summer time it is oversaturated by holiday makers. The dramatic and natural scenery, set against the foothills of the snowy alps, was memorising and totally breathtaking. Narrow streets drove us through Como town, on the south shore, as the sun shone brightly.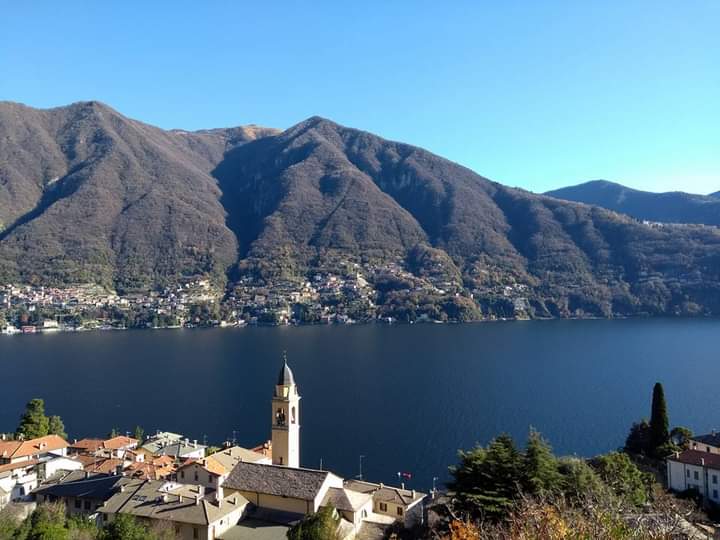 The road hugged the shoreline. As you can imagine, we ensured our car hugged the road while driving sedately past the villas and mansions sitting on the steep hills overlooking the blue, crystal clear, Lake Como. Photo oportunities are aplenty so ensure there is plenty of film roll or digital space available. You'll need it!
You can catch a ferry across the Lake to save one driving all the way. Of course, it helps if you haven't just missed one in the lesser winter schedule. We decided to head on from the Tremezzo/Cadenabbia, the jump point for Bellagio; in the middle point, and then Varenna on the Eastern shore. Missing the ferry allowed us to do a full circumference of the lake and take in it's beauty and why so many want to visit and stay in its shoreline hotels and villas. Not just for the rich, you don't have to be a celebrity to stay here as Lake Como maintains it's down to earth heart.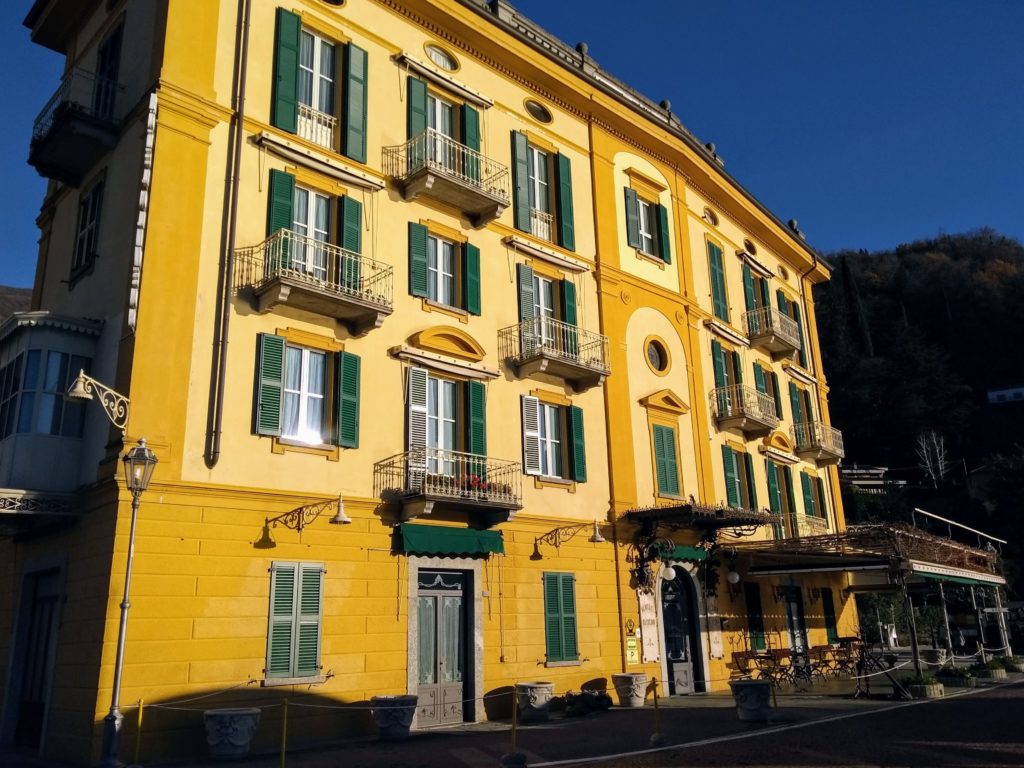 Always on the look out to call into some of my sporting venues, teams etc. I couldn't resist racing down to Monza on the way back. Leaving Lake Como at Lecco, Monza was a natural step before entering Milan again. I've watched Formula 1 for many years. Irresistable, I had to call into the iconic track that is Monza. No race was going on and the light was fading fast. I did manage a quick photo at the entrance.
Places to eat and drink that we frequented while in Milan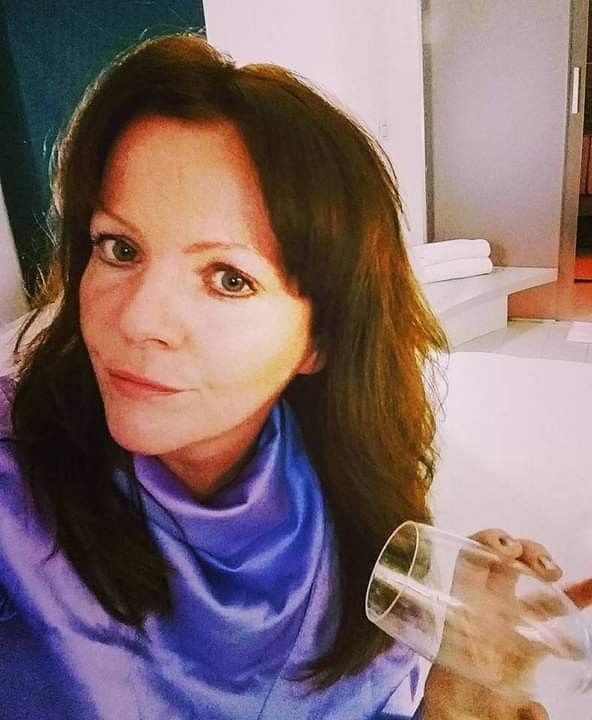 Situated in Galleria Vittorio Emanuele II, Biffi was a delightful restaurant that treated us like royalty. We asked for a table at the back and they ushered us in like we'd shown them an Oscar or two. Nothing was too much. The chef came out and spoke. Fantastically, we were waited on hand and foot. The meal was sumptious to match the gold service. Bravo!
Another delicious meal in the surroundings of a lot of Vino. Dangerous lol. Right beside Duomo but they are a chain with many other wine shops/restaurants around Milan and Italy.
Good Pasta and a friendly owner who liked a chuckle.

Intimate wee bar just off Duomo. Darkly lit with a cool vibe. Has some live music nights and a great place to enjoy a coctail, a glass of Vino, or simple chill with a beer.
Great Bakery / eaterie with good vegetarian choices of pastries, breads, cakes, biscuits etc. Loved it for our breakfast or a cheeky snack.

We love Italy and seen a bit more. Check our other travels to this wonderful land. Italy 2019