General tips while on the road.
Here are a few tips while out on the road that may help reduce your costs or make life simpler.
ATM tips
In the UK most ATMs are still free of charge. When out traveling you will find a lot of ATMs charge a fee to use. Your card issuer / bank may also charge a fee to withdraw cash abroad. Tips to combat this include, getting a card that's specifically allows you to withdraw cash and pay for items, like the Halifax Clarity card, Santander etc without charging a fee.
You will also find different banks / ATMs fee rates will vary, for instance in Mexico Santander bank had a reasonable rate to withdraw cash of approximately £1.00, where as other banks were more expensive, even as much as £5.00 withdrawal fee. Some ATMs / banks will try and maximize the amount of fees they can get by limiting the amount of cash you can take out at one time. One of our good tips is to take as much cash out as possible. ATMs in bigger towns, cities, supermarkets etc may let you withdraw more than in smaller towns and villages. Sayulita, Mexico, ATMs seem to have it locked at $5000 pesos, whereas, Bucerias, 30 mins up the road, will allow withdrawls of $9000 pesos.
Shop around
Another of our tips – It is worthwhile in towns where this happens to check a few different ATMs to work out which ones give you the most cash. In Dominican Republic, Bayahibe, the ATM only allowed a very small amount, $2000 Dominican peso – approx £25. Alternatively, the stand alone ATM across from it charged a crazy £10 per transaction to take out $15,000 Dom peso – approx £190. The way around this is to go into the bank intself where I was able to withdraw $30,000 Dom peso, approx £380, without any charges.
Airbnb etc
They charge service fees, cleaning fees and taxes. Our tips aim to cut out the middle man (in this case Airbnb), try and enter the name of the guesthouse / hotel in a search engine. Sometimes you will find that the accommodation has its own site. Contact them directly and see if you can reduce cost. We have saved Hundreds of pounds doing this trick.
Hotels
Check the net for best price. Don't be afraid to contact hotel to ask them direct for best price.
When traveling to places like India, Thailand, Indonesia etc, if staying a while, book for a night or two and do some ground work on arrival. Online can be triple the price. Haggle, haggle, haggle. It's in their nature. Make it yours.
Upgrades etc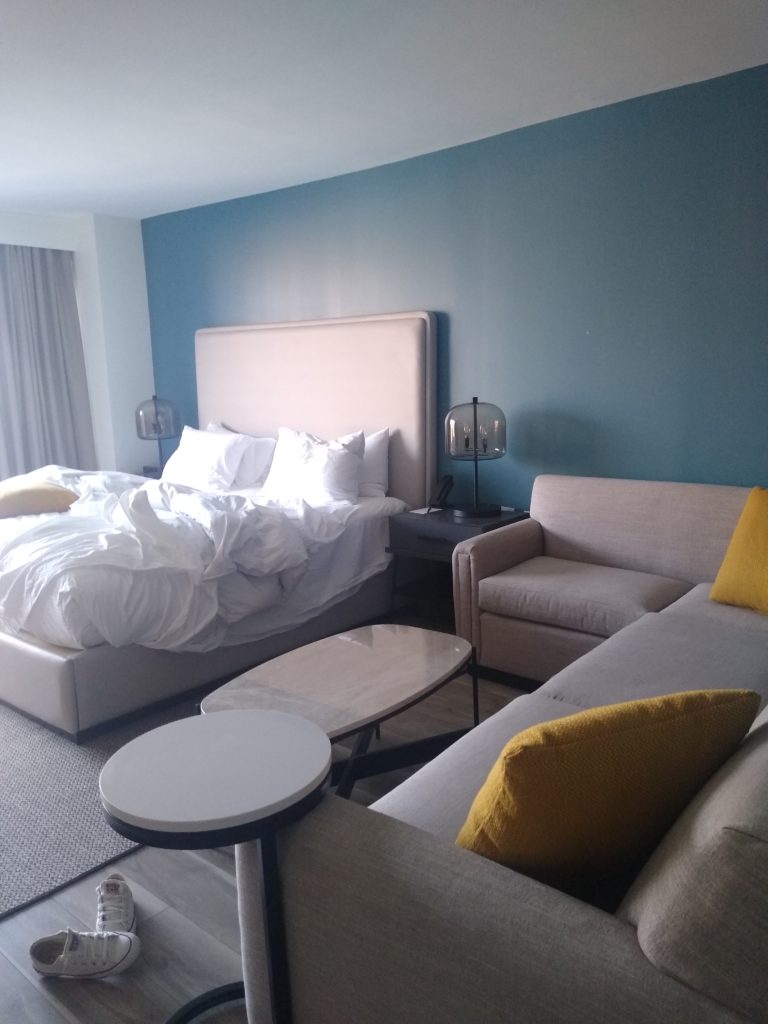 Our tips include letting the accomodation know if you have a birthday or anniversary coming up. Also, If things go wrong in accommodation, especially for bigger chains, then Let them know immediately at the front desk. Most times they will do their best to ensure your stay is positive. If that doesn't solve the issue, contact customer service and the CEO, at the same time. This usually gets a quicker response with often a better outcome. Helps if you are also part of their reward scheme.
Example of email we wrote to Home 2 Suites by Hilton to the CEO office, on our USA road trip
Hi,
We have been traveliing through The USA and have used various Hilton brands during our time here. I do notice that some of my nights have not registered but that is a side issue.
The issue we had is with the booking at the Home2 Suites at Kingman. We checked in okay but the problems started as we went to the room. I will just bullet point the issues.
Rubbish bag left beside the bin outside the elevator
upon opening the door, we were struck by the smell of stale smoke / tobacco. (This is supposed to be a non smoking hotel.)
Hairs on pillow.
Grime and dirt in bath,
hairs around bath / shower, sink, and on toilet.
Fridge had hairs and grime inside.
dish washer out of order but still had a cup inside!
filters hadn't been replaced on air conditioning.
stain on sheet
That was the first room. We rang to reception immediately. Julie on the desk apologised and offered us a new room. I went and got the new key. When we got into the second room there were further issues of cleanliness.
Bed duvet cover looked as if hadn't been changed in weeks. There were dirty black marks on it along one side.
Stains on carpet.
Frayed towels and one with hair on it..
Again, dirt and grime in the fridge.
shower area wasn't particularly clean.
We were disgusted, especially after travelling for so long that day from Tucson, through Sedona, to Kingman. We needed a good rest and the lack of hygiene was unacceptable. Cleanliness is the most basic of requirements for accommodation. We called reception and spoke with Trevor, the manager, and there didn't appear to be much empathy with the situation. He didn't offer much apologies, or to have the room cleaned; although I'm not sure we would have accepted, and he quickly stated that he would check us out at no cost. When asked for some guidance for other hotels in the area and possible help with other Hilton properties, there was little assistance on offer.
As we left, Trevor was nowhere to be seen to offer apologies for the situation. He left that to Julie on the desk, who confirmed that she had been to the first room and smelt the smoke. She understood why we were leaving as we had lost all faith in the hygiene levels of the hotel.
Unfortunately, we couldn't find another suitable hotel in the area and were left with the driving, through the night, towards our next destination. The experience has left both of us exhausted and with a complete lack of trust for some of what Hilton has on offer. In the times we live in, the Hygiene levels were shocking and makes a mockery of the company's policies.
I would be interested in your thoughts on the matter.
Regards,
*Update on how our tips can work
We had an immediate reply from Hilton's CEOs office. We find most of the time this is the only way to get a satisfactory response. They offered apologies and 30,000 Hilton honour points, which will just about get us another night in a Hilton hotel, if we give them another go.
If you aren't happy with a service dispute it always. It's your good hard-earned money after all. And, in return if you have a fabulous experience at a hotel or wherever, send them feedback for that too. Its also nice to receive a compliment! It boosts staff morale, as they are usually used to receiving bad feedback instead of good!
Keep on the right side of the law
Some of the best tips are to keep it simple. Sometimes it seems like the natural thing to do, but when on holiday people want to let loose and act more carelessly than you would do at home. However, always keep common sense and learn the rules of countries you are in. For instance, when driving make sure you keep to the speed limit or follow certain idiosyncrasies of the place you are in such as moving out of lanes, slowing down when an emergency vehicles pull over at the side of the road. We learnt our lesson in Georgia for that and a speeding one in Colorado! This simple of basic indiscretion can lead to a fine.
Nights out tips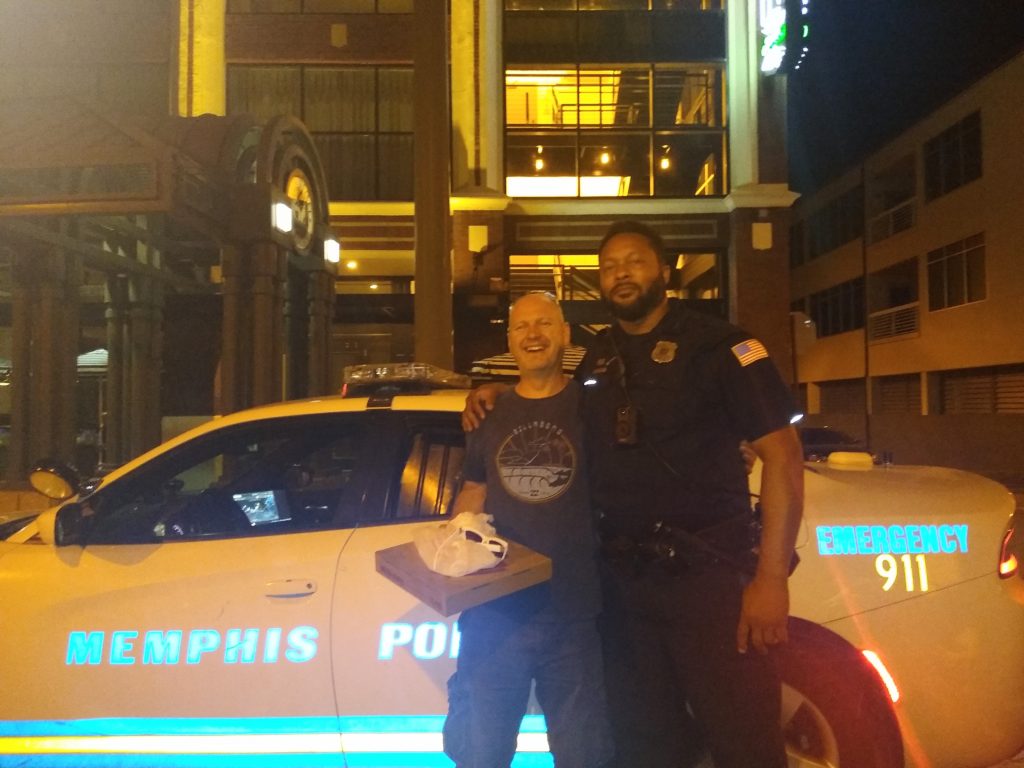 It's easy to get carried away when you let your hair down and want to party with the locals and other tourists. Just make sure you keep an eye on your drinks at all times, do not take drugs under any circumstances. If any arguments start, walk away. It isn't worth it.
You do not want to have a run in with the law. Firstly, fines can hit hard in the pocket. Secondly, depending on what the issue or incident is it could affect your insurance. Thirdly, you don't want to be getting jail time.
Laundry tips
Washing facilities are excellent in America, as the majority of hotels have self service machines for guests to use either for free or for a small fee. One of the best tips for this, especially on a long trip away, is to factor this in when choosing accommodation and look ahead at the area you are going too. An internet search will generally help.
Mexico
it was often difficult to get a self service laundry. In Punta Diamante, the complex had self service laundry facilities. Holbox didn't and we ended up hand washing for the month. We did find a self service laundry in Tulum Town. Luckily, in our Sayulita, accomodation allowed us to use their laundry facilities for a small fee of $50 pesos per wash. Again, the other options were only service washes. One of our best tips is to simply ask if you see a place has its own laundry for their bedsheets etc. The worst they can say is no.
Costa Rica
In Costa Rica, our Irish Pub stay allowed us to use their laundry facilities while others offered service washes. L&L, our guest house in Montezuma, were the best of the bunch as they did a service wash completely free of charge. Our hosts had our clothes beautifully folded and fresh as a daisy.
Dominican Republic
We faired better here with self service washes. Where we stayed in Punta Cana, in the Los Corales / Bavaro area, we found a self service laundry, Laundry Max, around the corner. You can read more info on our blog post for Los Corales.
Hand wash tips
If you are on longer stays and there are no laundry facilities, or no self serve, (not liking to give laundry over to others), then buy a bucket (A regular sight in India anyway) and some powder/liquid to wash your own. It certainly works the arm muscles!
Washing line – always carry one with you and some pegs. A washing line / pegs can always fit into shoes etc in your bags. Check more information on my (Miko's) travel tips on practical packing.
Renting cars tips
Always have your own excess insurance (CDW and SLI included if travelling in USA etc). This is usually much cheaper than paying the car companies for their 'special' insurance.
Renting cars – photograph every aspect of the car, with the desk clerk in attendance, to document any issues. It really helps if they try to accuse you of damage when returning the vehicle. Also means they are aware that you are clued in. Take photo of inside and dashboard at start. Quick photos at end of the rental too.
For more in depth information on car hire tips, please refer to this link.
Tips tips
If you are travelling long term then tips add up so quickly and eat into your money. Remember, tips were a thank you for good service, initially, and was a low percentage. This has exploded so that employers use it as an excuse to underpay their employees.
In some countries like the USA, Dominican Republic etc often don't give the complete total price when checking the restaurant menu, hotel or retail shops. You will find when it's time to pay the bill the cost can greatly increase of the hotel, meals, retail item etc, due to taxes and service charges being added.
In the Dominican Republic they usually add an automatic 10% tip / service charge so factor this in to your thinking and overall cost.
Insurance tips
As with any escapades outside of your country of residence, one will need to invest in travel insurance. Medical and liability costs are high in the world, expecially in countries like the USA, so it's imperative that you shop around and get the insurance that covers enough for your needs. You have choices of single trip insurance, annual insurance, family insurance etc. If you travel regularly then annual insurance is usually the best option as it will reduce the overall cost through the year. There is usually an option for couples to further reduce the overall costs. You can choose the necessary regions too.
Before we left Europe, we got our insurance, after extensive research and price / coverage comparisons, from Big Cat Insurance. Obviously, as we were due to travel to the USA; as well as other parts of Central America and the world, we chose worldwide insurance that included the States. We got this for £836 / $1185 (approx). Due to the pandemic this price was considerably higher than our previous worldwide insurance. It had to be paid, though, as it's a must. DO NOT LEAVE WITHOUT IT.
Travelling into Costa Rica, they required a extra insurance to cover for Covid treatments. One had to carry proof of this to show before being allowed to travel. Check out our blog post for arriving in Costa Rica. Always check a country's entry requirements so you are not caught out.
Phone tips
Having use of a phone is very handy from a practical point of view. In Europe we were able to roam free with our UK network. Once we left Europe, we had to find alternative options.
In Mexico, Costa Rica, and the Dominican Republic getting connected was relatively easy and pretty cheap. For these places we only got one Sim card as that was all that we needed. The USA was a more expensive affair.
Mexico
Oxxo shops are all over and one can get a Telcel Sim for $29 (Just over £1 / $1.35) Mexican pesos + an initial top up of $50 Mx (£1.80 / $2.45). This will get you started. Then you can recharge the Sim when that runs out. We used Amigo Sin Limite where they have different options, depending on your length of Stay.
Amigo 150 gives you a couple of GB of data and lasts for 30 days. You can also phone the USA and Canada with this package. A lot of places will have reasonable wifi so this allows for when you are out of a wifi area. Its cheap and very handy. Telcel and other networks will have their own shops too.
Costa Rica
Costa Rica was a bit more tricky. The Sim/Chip card had to be bought at the providers shop. One could get in an authorised dealer closer by but they appeared to be adding their commission on top and were unable to add the package we wanted. We did a bit of research prior to our arrival and chose to use the Claro network.
Due to being a bit behind schedule, we had to wait a day or so before picking a Sim/chip up. We chose the 30 day package so we would have use of the network for the whole 24 days in the country without having to top up. The cost was $1000 CR pesos for the Sim and $10,000 CR for the package. The total cost of $11,000 CR is equivilant to £13.50 / $18.40. Again, we only got one Sim and this gave us connectivity during our road trip through the country. Very useful for navigation.
Dominican Republic
Claro was the preferred option in Dominican Republic. It was easy to get a SIM card from corner shops, stalls, and official shops etc. The thing is, the price varies wildly from $50 dr pesos to $200dr (£0.64 – £2.55). On top of this, one needed to add the right bundle. The crooks came out here. Spotting an opportunity, some tried to charge $10 US to add a much smaller amount on. Others, if you weren't purchasing the SIM at an inflated price, wouldn't be helpful to top up. There are simple ways around this.
SIM malfunction
The first SIM I got, I needed to make calls to the UK. The top up was done on an automatic kiosk and, with assistance, worked a treat. When I wanted to revert back to data usage, an issue arose that appeared to block data usage. No one could get to the bottom of the problem.
Automatic Kiosk
The easy fix was to get a new SIM. We just sourced the cheapest place to get the SIM, ironically also the same place that wanted $10 US to top up, and worked from there. Once we had the SIM cards, we got two as WiFi could be very sketchy, we then went to one of the shops with an automatic kiosk. We had to be shown properly how to work it, and not all shops with the kiosk were helpful in this, but it was easy to get used to. As no change was given, one would have extra on there account or have to add money a couple of times to get to the required amount. This only added money to your account.
Top up options
The next step was to the go to your phone and dial the correct code (*112# If I remember correctly but ask if unsure) and follow the steps to the Libre Paquetes. My Spanish wasn't great but a young lad in one of the shops showed me the steps and I just had to repeat. On the libre Paquetes page, one could pick the number of days, up to 10, and that would give them 5GB of data for the required payment. This payment had to already be on your phone, hence the kiosk top up. An example was the 5 day package, which cost $140 dr (£1.79 approximately). A bit convoluted, but simple enough and cheap once one got used to it.
USA
The USA was a shock to the system as far as getting a Sim card. There were only two real options T-Mobile or AT&T. We chose T-Mobile and purchased in their Miami downtown store. It cost us $107 / £77 to get us connected for the month ($50 plan including connection fee and taxes)). This was for 2 Sim cards; the second being half price as part of the package, with both having a connection fee of $10, and we were told that this was for Unlimited data, texts and calls. We then had to top up later for the second month we were there but we got money off for this.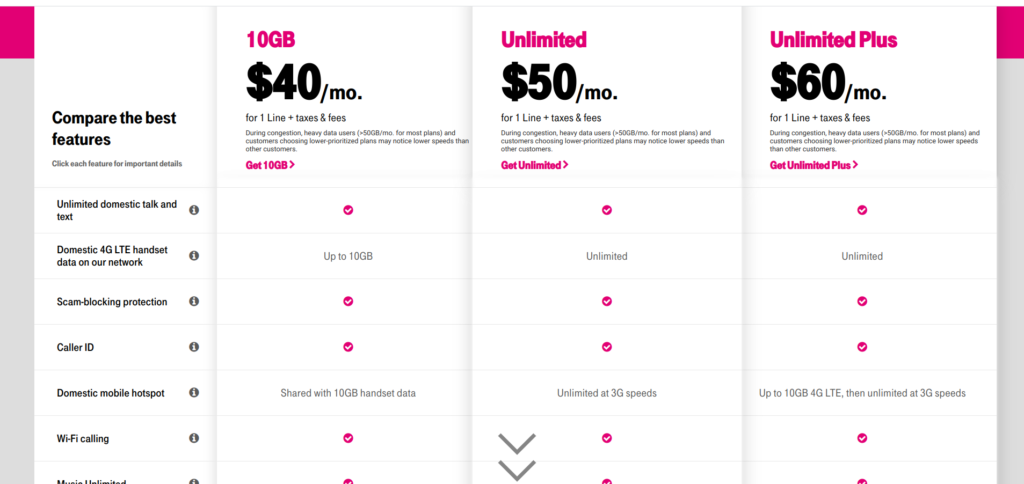 Wrong Info
We chose T-Mobile because they seemed to have good coverage and the data was unlimited. Well, the coverage was okay but could be a bit sketchy in places even when we were near communication towers. The main issue was, In some states, like Utah, T-Mobile don't have a foothold in so they use the local network provider. This means, T-Mobile only allow a small amount of 'domestic roaming' on this SIM only plan and it runs out quickly. This left us without connection and made navigating more difficult. None of this was explained at the time of purchase so they gave us $50 off our next purchase. This meant our top up was mainly paid for.
Awkward Top-up
The top-up should have been easy. Go online, enter number and pay for top-up. Except, their systems would only accept a USA zip code when entering for the payment card. Not very helpful for the tourist and their foriegn postcode / zip. This meant we had to call to keep our Sim cards live. We got there eventually due to the difficulty of the customer service operator understanding an Irish accent!
If you liked this, you may also be interested in traveling during Covid or how to save.
Thank you for reading!