USA road trip – heading north through Florida
After visiting south Florida, it was now time to get our USA road trip into full swing. We headed north towards Jacksonville and made a few stops on the way.
Palm beach
The sublime Palm beach wasn't as expected. What did we expect? Well we thought it would be like Miami, crazy, bustling and a packed beach. Palm beach was just the complete opposite and a welcome change. It was a grandiose start to our USA road trip.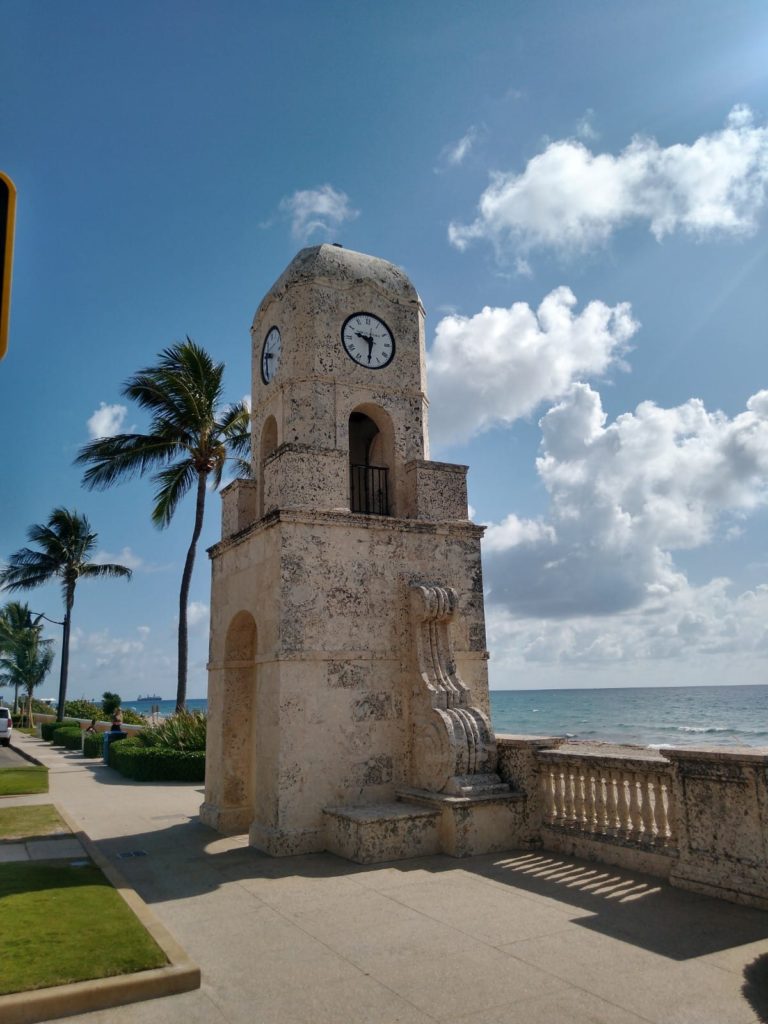 The beach
There are no ugly sunbeds and umbrellas. Here you could see the sand. Granted it was first thing in the morning we saw it, the 10.30 am sun shone on the golden sands. Only a few people could be seen enjoying their early morning swim or taking their dog for a walk.
It was gorgeous! It went on forever. At approximately 18 miles you can wander or jog along the golden sand for as long as your legs will take you. It is very peaceful and has contained it's natural beauty without a pile of plastic sun loungers spoiling it.
Worth Avenue
You can smell the money here! Affluent, glitzy and pristine.
The designer shops were shut when we were there at just before 10am. Maybe darlings were having a champagne brunch before a days work. Lol
Nevertheless, we wandered around and browsed the window displays of clothes, art and furniture stores. There was also estate agents, displaying beautiful fancy villas, mansions and trendy apartments. There was no price tag. If you ask the price here, then you can't afford it lol.
The Graves
A lovely little hidden attraction is the two unmarked graves of Laddie and Johnnie Brown, at upmarket Al Fresco pizza restaurant at 14 Via Mizner. They are difficult to find behind the growing foliage, but look carefully you will find beside the dining tables.
Why is a monkey and a dogs grave in an Italian restaurant? Well, Addison Mizner was the owner of his favourite monkey, Johnnie Brown. Addison Mizner, a talented architect settled in Palm beach in 1918.
His European style architecture has made Palm beach what it is today and he made a fortune designing mansions and opulent homes for the wealthy.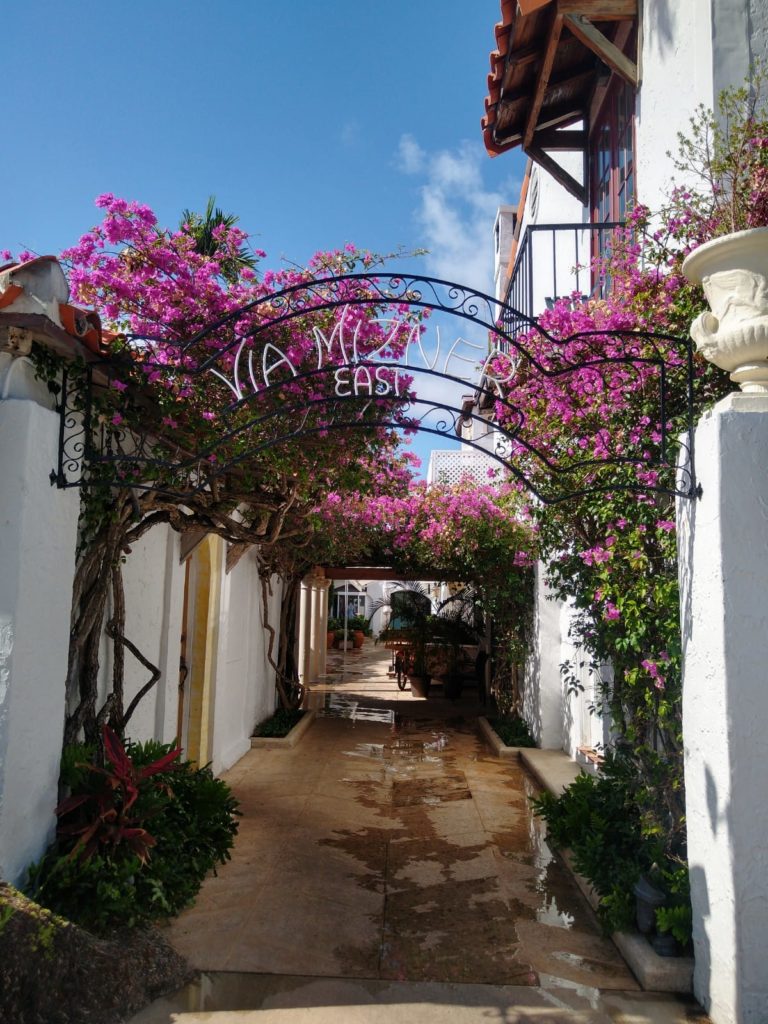 Johnnie Brown died on 30th April, 1927, up until then Addison and Brown were inseparable. Addison died a several years later in 1933.
After Addison passed away, a wealthy couple named the Sachs bought Via Mizner, living there until the early 80's. Their beloved Labrador Laddie died in 1959, so they buried him in the same courtyard, beside Johnnie Brown.
Rosemary Square
Rosemary Square is situated in Downtown. Palm beach newest neighborhood, with palm lined plaza. It's a more down to earth vibe. An indoor/ outdoor shopping mall, alfresco dining in the square as well as a pretty waterfall. A familiar name to us was a big highstreet H&M store across the road from it.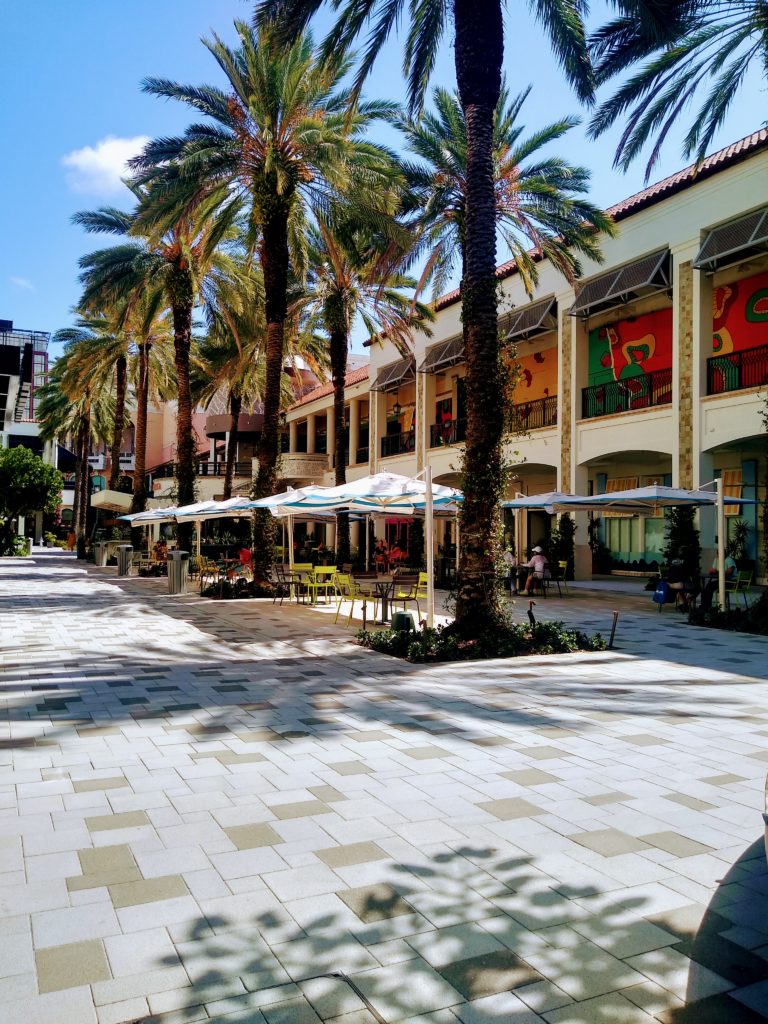 The Society of the Four Arts
A cooling lovely oasis with amazing sculptures by Philip Hulitar and Four Arts Botanical gardens.
It reminded us of the beautiful Italian gardens in Florence, Italy.
Not just as elaborate as what we saw in Florence, but certainly a smaller version of beauty.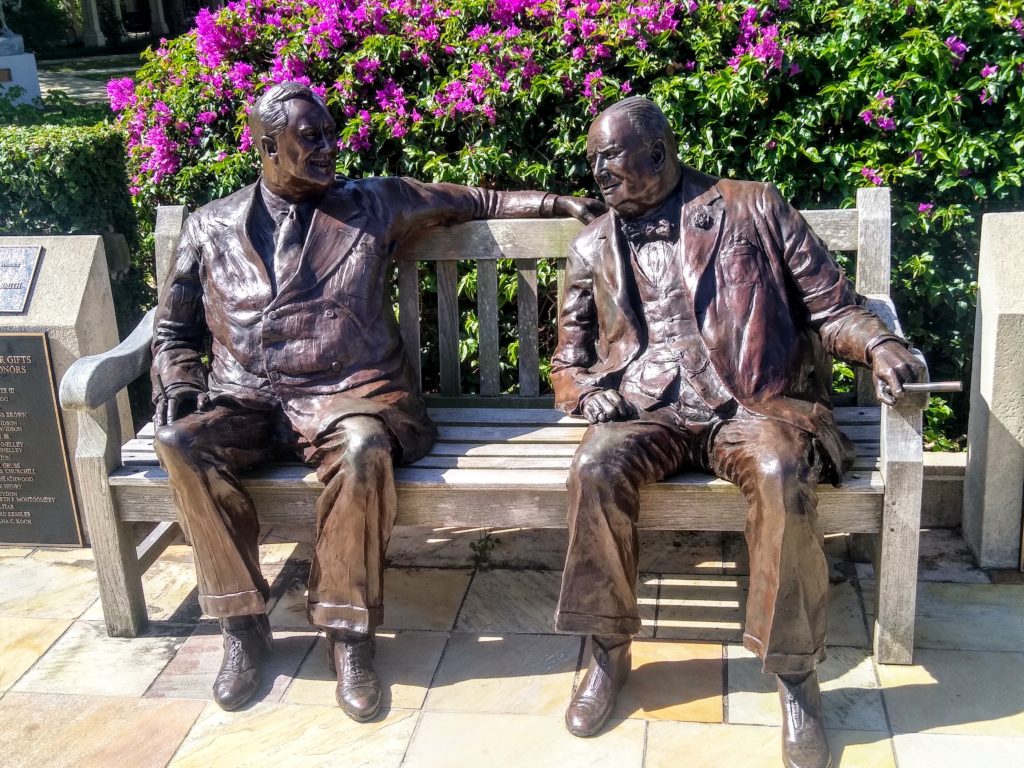 It's a tranquil place to visit with waterfalls and libraries. They also put on educational shows and art exhibits.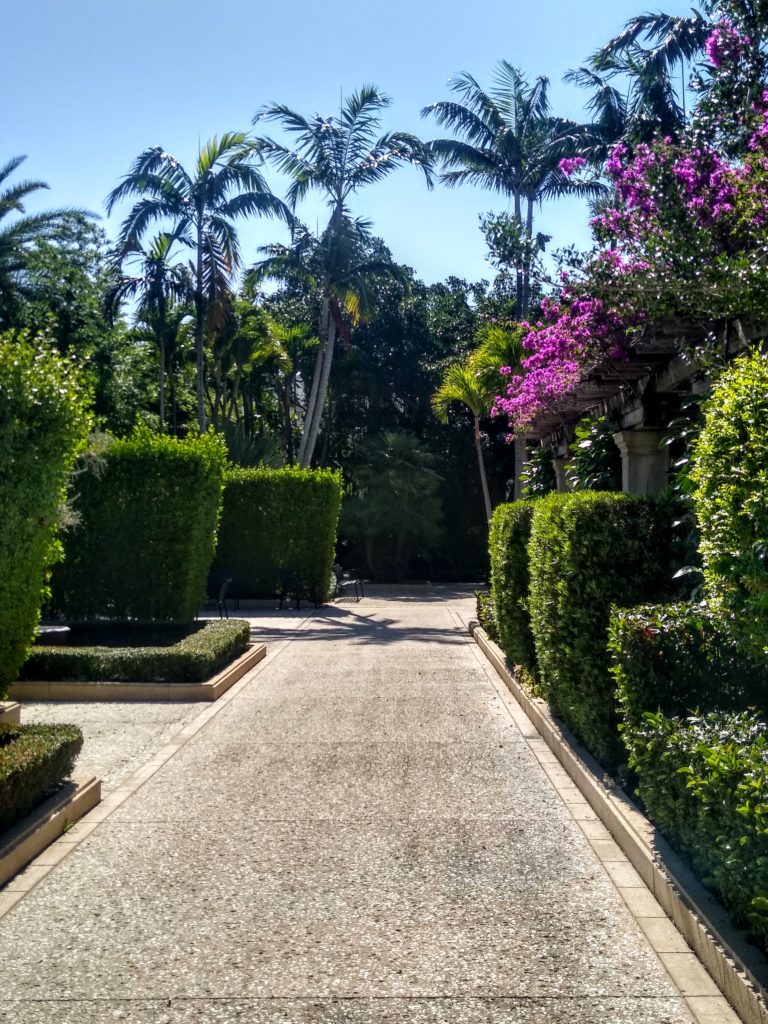 Loic bakery
When in Palm beach you cannot leave without trying Loic's bakery!
Loïc Autret is the skilful chef that has customers popping back again regularly.
His favourites from his customers are his devine 'signature' croissants like raspberry almond and white chocolate pistachio. Holy moly, to die for!
You can sit in and eat or get a takeaway. We opted for a takeaway since we were on the road and had plenty of miles still to do as our USA road trip got into full swing. Located at 480 Hibiscus Street, West Palm beach.
Okeechobee
We wanted to stop of at Okeechobee as we'd heard it's random name on the news and liked it's name! You can do that when you've your own transport!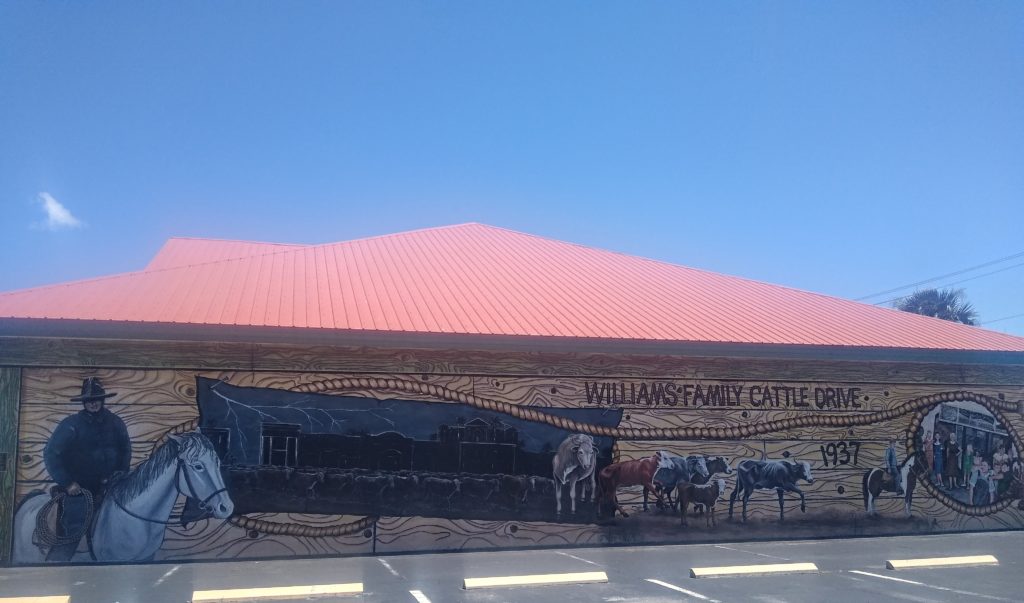 We were planning to stay one night but our plans changed, so it was a quick sightsee stop. Too be honest, there wasn't much to see with such a short time we had so it was a brief encounter for our USA road trip. However, we picked the best bits!
Okeechobee Lake
The lake is the largest freshwater lake in the state of Florida. We stopped by at Lock 7 Jaycee Park. The lake was impressive, as we walked along the bridge to get better view points for photographs. Fishing goes on a lot here, but not for us as vegetarians. Just infront of the lake there are picnic tables where you can bring a packed lunch, sit and eat looking over the lake in the twinkling sunshine.
Rodeo Stadium
No show on the day we were there, but bucking broncs do take place. Real live cowboys in Okeechobee I guess!
Old railway station
Still in use this antique style railway station has been modernised but still brings you back to the olden days.
The Okeechobee sign
To prove and remember we'd been into Okeechobee, we just had to take a picture of the sign lol
Daytona
We geared up here for another quick stop on our USA road trip before we headed for a couple of nights stay in Jacksonville.
Daytona beach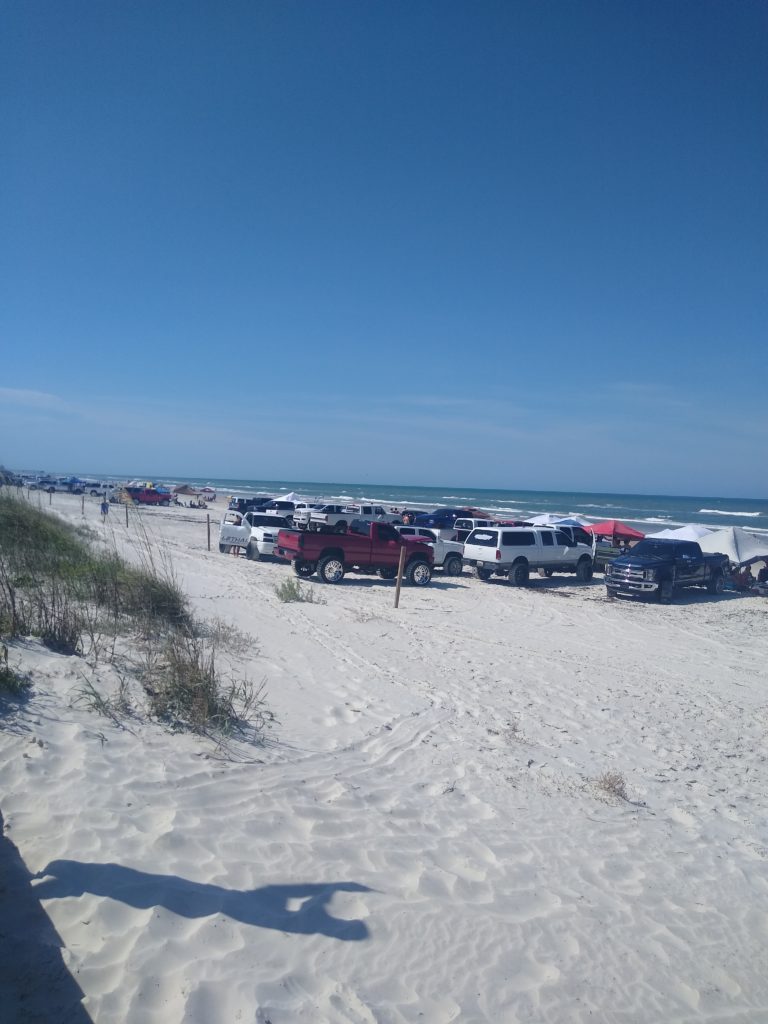 Daytona beach reminded us of Betty's Town beach in Ireland. Although, Daytona beach is like Betty's Town on steroids lol
The familiarity was with the cars lined right up on the beach. Here, though, wasn't mostly families, it was a more party atmosphere with a younger crowd blasting hip-hop or speeding up and down the sands in their monster trucks or jeeps.
International Speedway
Daytona international speedway is a must stop for racing car fanatics. Opening in 1959 it holds the Daytona NASCAR 500 as well as it's opening event.
Unfortunately, when we got there, the tour was just finished. Not that a tour would of sufficed. A whip around the track in a racer would of been more fun!
Jackie Robinson Ballpark and Statue
The historical baseball field on Orange Avenue opened in 1914 and was named after African- American baseball player Jackie Robinson in 1989.
In 1946, Jackie played the first integrated major league baseball spring training game. A statue of Robinson is also outside the Orange Gate.
Amelia
Part of the Sea Islands chain of barrier islands, on the U.S. state of Florida's Atlantic coast, Amelia Island is home of luxury hotels, golf courses and a beautiful beach which boasts the most beautiful sunsets in Florida.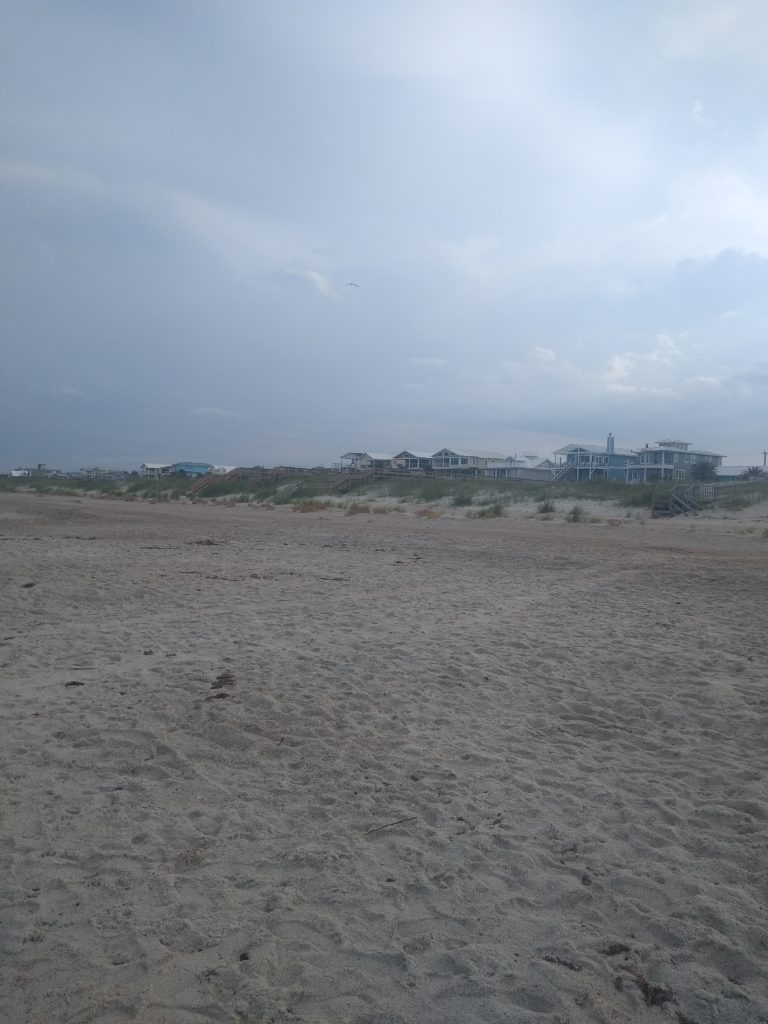 You'd expect to get to an island, you need to get a boat over, however, just over a bridge, brings you into the island. It is only 45 minutes drive north from Jacksonville. We decided to do a stop here before we headed into Jacksonville.
Fernandina beach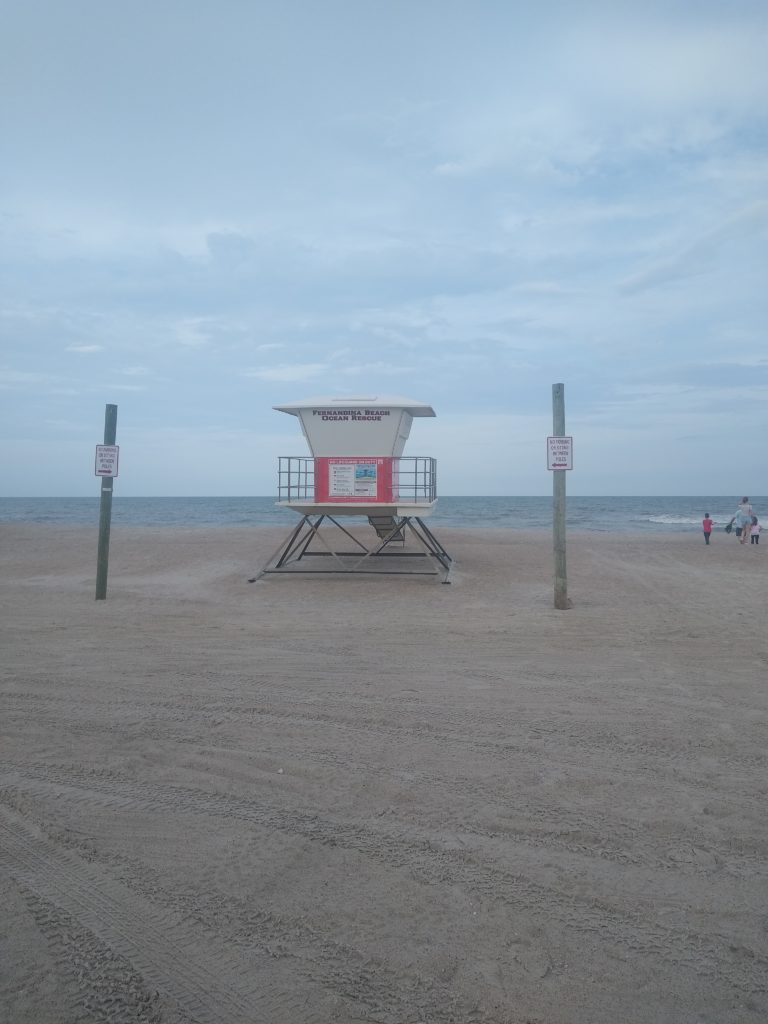 The Fernandina beach is backed by dunes which has a familiarity, that of Donegal, Ireland. It has some cars on the sands, but not as much as Daytona and is more family friendly. The beach is pristine and the water is clear. There is a good atmosphere. Walk, surf, sunbathe, play, or just enjoy a picnic at one of the benches. Horse riding is also big here. You can ride for an hour for between $75-90.
Tiki Bar
Ticos bar is right off the beach. Great live music and cold beers.
Cumberland Island
Speaking of horse's you can hop on a ferry, or take your own boat over to Cumberland Island where wild, feral horses run freely and are protected by the government, as well as the rest of the natural beauty of the island. Unfortunately we missed out on this island with restrictions.
Jacksonville
This was put on our USA road trip itinerary so a hair do appointment could be squeezed in.
An Alternative tour
Our Jacksonville alternative tour began when I got a haircut at Hepcats salon. I'd been put in contact with Teri, the owner, via another contact on Instagram.
Hepcats salon is retro, with wonderful vintage treasure's on display. Teri herself is trendy, cool and talented. She really sorted my 4 months hair drought out in no time! She is amazing with the scissors, I have never felt so good! If you are in Jacksonville, stop on by, you will not regret it! We also couldn't resist her kind offer of taking us on a personal tour of the city in her Dodge Challenger!
The old school No 4
A spooky derelict building, close to a railway station of days gone past.
It reminded us of old horror movies, where kids would trespass and get a thrill with the scares.
Norman Laboratories
The old silent movie studio still stands today. Jacksonville was the centre of the film industry way back then. Oliver Hardy got his big break here.
It was also renowned for developing films with black characters for the African American audience. The Flying Ace, a story about the first black woman pilot, is the only surviving film of this type.
Carmine's diner
A typical American diner, where you get old fashioned hospitality, good food and generous portions. Beanie our server (ak Colleen Daley), took the weight of her feet and told us of her Irish heritage. The pizza and garlic bread was yummy, all washed down with a couple of ale's.
Vintage store
Eric, opened up especially for us on request of Teri. You could spend hours wandering around the store, with vintage furniture, Nic naks, clothing and old black and white photographs of people which we found fascinating.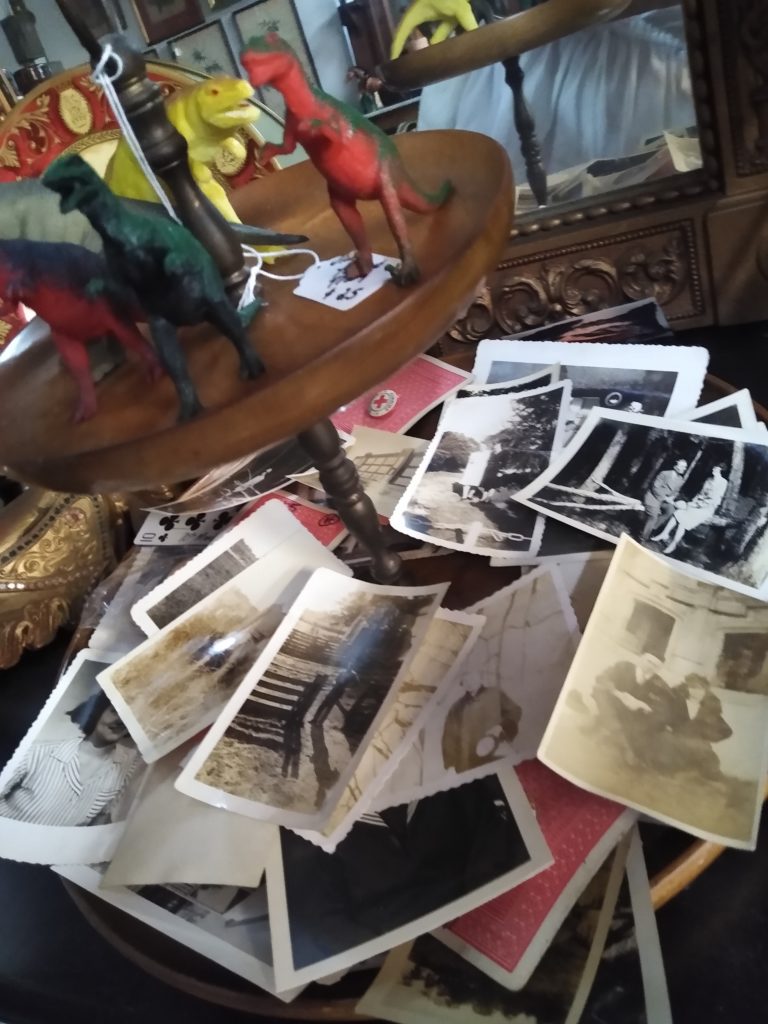 The shop can sometimes send chills down your spine, with spooky dolls and stuffed animals. We could imagine being locked up at night here when you would see and hear the place come alive. There is definitely a presence attached to each item. You can feel the ghostly memories of the people who previously owned these personal artifacts.
Riverside
The Riverside neighborhood is an upscale area filled with trendy homes, art, museums, fine dining and lots of history.
Memorial Park
The park overlooks the river, where you can sit and relax with a cuppa and watch the world go by. The main feature of the park is the bronze sculpture Life, created by Charles Adrian Pillars. This statue honours the Floridians that died in service during World War I.
San Marco area
The neighborhood of San Marco centers on its leafy square. There is a chilled vibe in the area. You will find restaurants, bars, art galleries and shops dotted around.
Balis park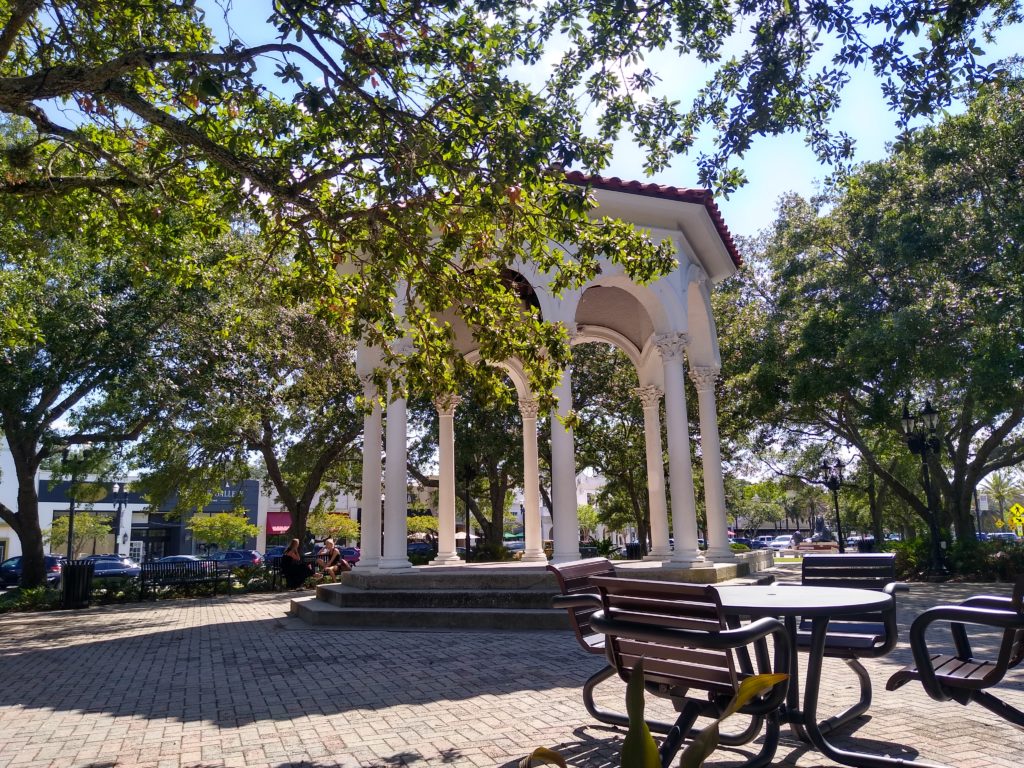 Bali's park is a lovely, little hidden gem. It's the centre of a charming San Marco area full of quaint architecture including an old theatre. We were really honoured that Teri shared her story of getting married here under the gazebo, it made the park even more special with such a personal memory of Teri's. There is also a wonderful lion sculpture and fountain as well as benches to sit and watch the world go by.
Old Movie house
San Marco was like a small town within the big city. The quaint feel was enhanced by its architecture. This included the old 50s style movie theatre.

Best takeaway food
Got to be True Food Kitchen! And, 'true food', it certainly was. Concentrating on healthy, wholesome delicious vegan ingredients, the flavours were to die for!
We had the Ancient green bowl containing miso sesame glazed sweet potato, turmeric,onion, snapped peas, portobello, avocado, hemp, pumpkin seed and pesto. As well as the Korean noodle bowl with organic veggie delights and the mouthwatering casserole!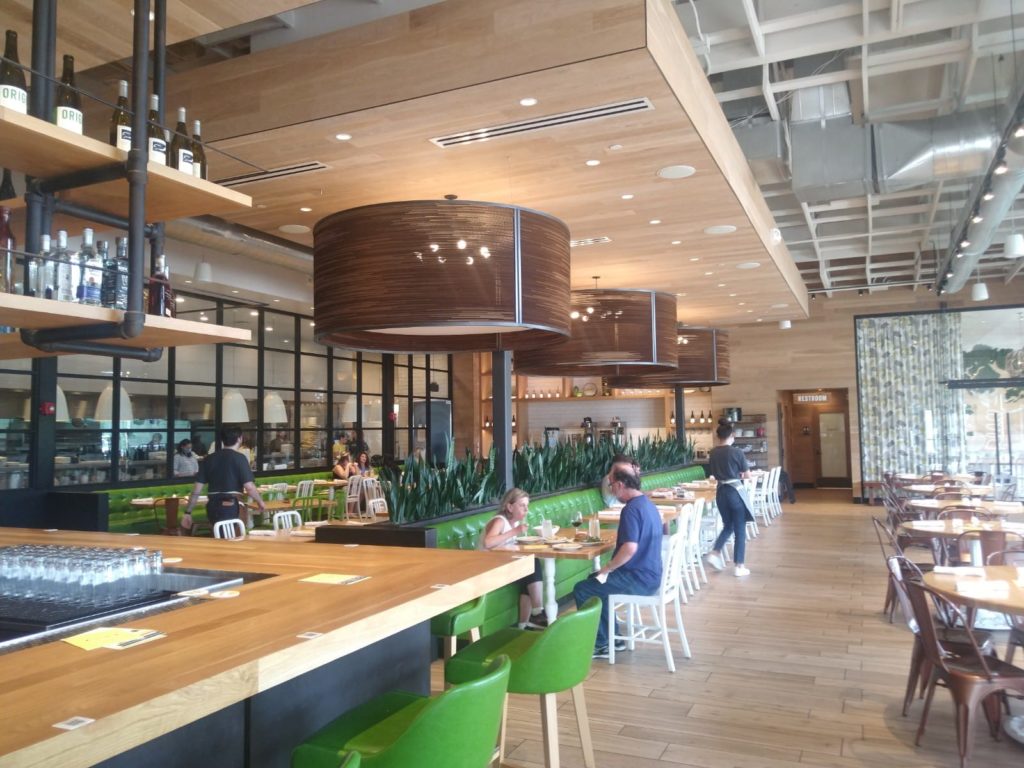 On with the USA road trip.
With Florida now complete, we would get into the loop of our itinerary. Destinations on the USA road trip will come thick and fast so we'll try to post twice a week for now.