The Joy of Travel – Understanding our Wanderlust
Travel is our life. The joy of travel brings fulfillment and a better knowledge of the world we live in. Indeed, it is a first hand experience as opposed to what we are fed by the media. It's also a huge achievement and reward for all the months of hard grind and sacrifices. If anyone knows what wanderlust feels like, then you will know nothing else matters to reach your dream of getting out on the road.
Misunderstanding the joy of travel
Some home birds say we have 'Dromomania'. This is seemly an 'abnormal desire' to travel. The similar uncontrollable impulse drug addicts or the such have. We prefer wanderluster, travel lover, or even vagabond. Dromomania sounds more like a disease.
We aren't mad or insane. (Although, that may be debatable sometimes lol). We simply live life to the fullest. A big TV and 4 walls was never on our agenda for our life journey.

Could people be envious?
Other than, 'You're mad?', or 'What are you doing with your life?' we have also had people tell us, 'You are brave', or, 'We wish we could do what you do', or indeed some do admit they feel a certain amount of envy.
Life's priorities
Whatever people's priorities in life, travel is ours. We have invested a lot of time and energy into seeing the world we live in. People discuss the expense, yet we have never owned money pits like cars or threw our earnings at the latest shiny technology. This has allowed us to endulge in our passion, the joy of travel.
These are a few of our favourite things when globetrotting around the world.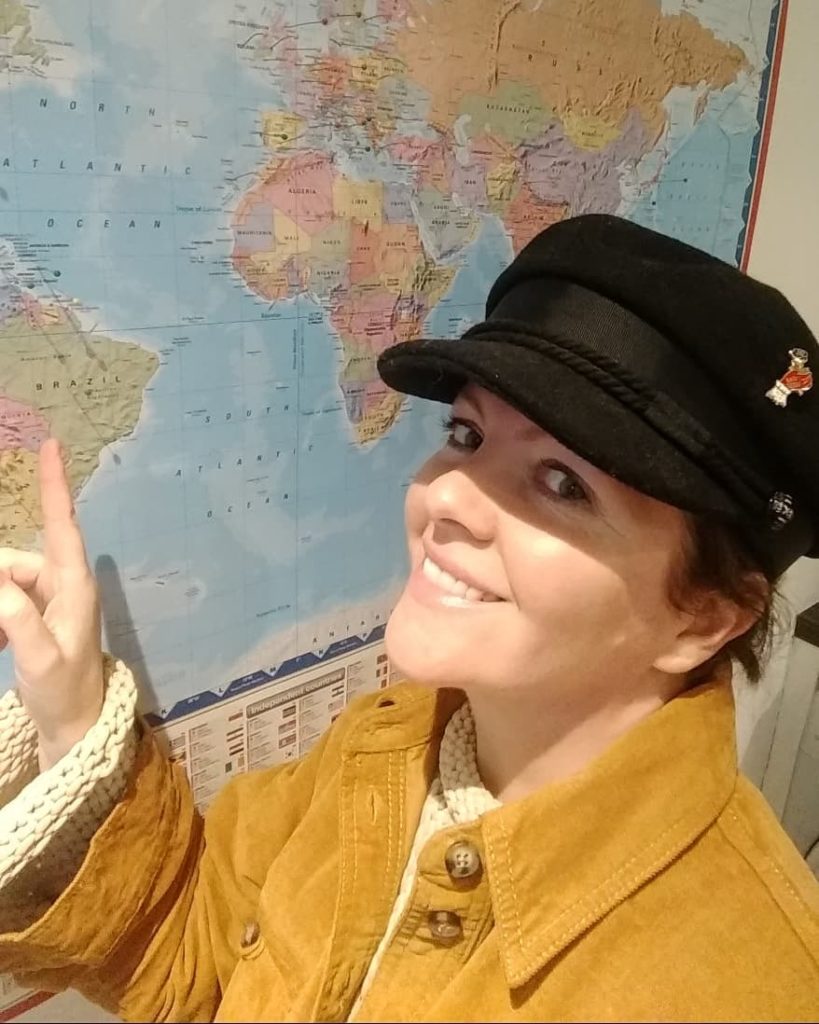 There are many reasons that can show what the joy of travel means to us. We have compressed it to a few categories that will give others an idea of our logic, spirit, and enthusiasm for our wanderlust. This list is not exhaustive as there are many facets, big and small, that help deliver the adventure you envisaged. Reflecting on our tours really brings back the magic for us. Moreover, the joy of travel just grows with each new experience. One can take positives out of them all as life is about the journey and continually learning on the way.
No 9 to 5
The freedom of having full days to yourself, without a working a routine job, is rewarding in a way a 'normal' job could never give us. Travel is not a reward for living, it's education for living. We also utilise our time in the employment that we find satisfying.
Living life during the joy of travel
As a wise taxi driver in Singapore once told us, 'Money will come back again, but life won't'. Basically, he is saying that, you can always make more money, but you can never make more time. Spend your life wisely. This can be different for people. For us, a large aspect is travel and the knowledge we gain while doing so.
Of course, we don't just lay on hammocks all day wasting the time away. We work on different projects, but this is always on our time and noone else's. There's something much more satisfying working for yourself and still having time to explore new locations.

The magic hour – A world of sunsets with the joy of travel
Another most excitable part of traveling to different countries, is the majestic sunsets. Each place has their own unique magic hour or the golden hour as I like to call it.
Take a moment
There's something about a sunset that can give you hope for another day. No matter how much someone's head is busy, they somehow can find a moment to take in the spectacular beauty which is sundown. The warmth of colours, the fiery nature, the texture of the sky. Our world is alive with majesty and this a big part of the joy of travel.
Check out some of our favourite sunsets we have seen from around the world!
Palolem
There is something very special about Palolem and it's sunsets are no exception. We have a long connection with the village and it's inhabitants. The nature is still beautiful. The joy of travel is special when we make our way through the hilly forests, before descending to the wonderful south Goan coast. Our souls sing as smiles stretch across our whole being.
Spiritual home
We call Palolem our spiritual home. It's a place we always felt we belonged. We get a sense of peace and enjoy times with friends, including the dogs. All materialistic things don't matter here. Palolem is where a lot of our happiest memories are. Watching the Palolem sunsets, when the magic hour transforms the whole beach into a golden, orange glow, reflected in the ocean, is a scene to behold.
Mesmerizing
Many people flock to the beach to witness it's incredible, glorious, mesmerizing sight. The power of the Palolem sunsets, stop everyone in their tracks and reminds us that no matter how difficult life can be, when we pause, for just a moment, and see what mother nature shows us, it's easier to dream of better days. Then life moves forward in a more uplifting way.
Naxos
Naxos Island, in Greece, was a place of tranquility when we were there on lockdown. Somedays we'd see no other person, other than the neighbourhood cats who would join us on occasion for dinner.
Sunset kisses
Watch the stunning, Naxos sunsets, as we did from our balcony, and they look as if they gently kiss the beach with its pink, orange and yellow hues. It's quiet, yet commanding. It reminded us that there was a new promised tomorrow and never get downhearted as that too shall pass.
Acapulco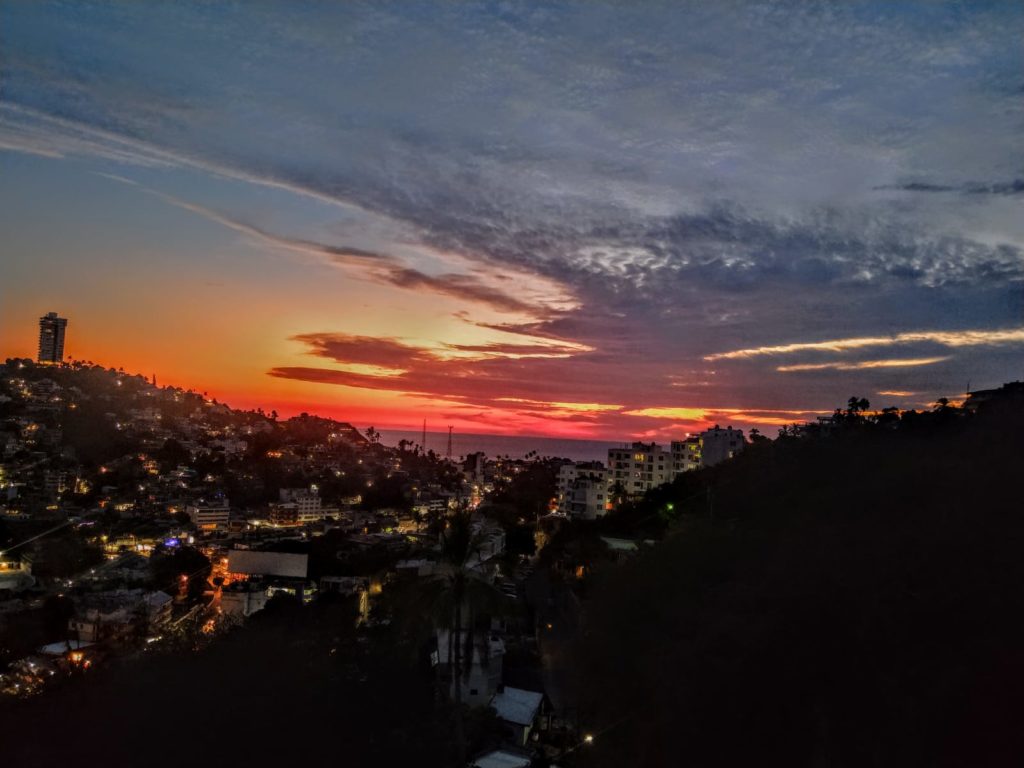 Acapulco sundowns were the most surprising. How can a dusty, bustling, chaotic place have such breathtaking views of a sunset? The answer is because they can!
Dancing wings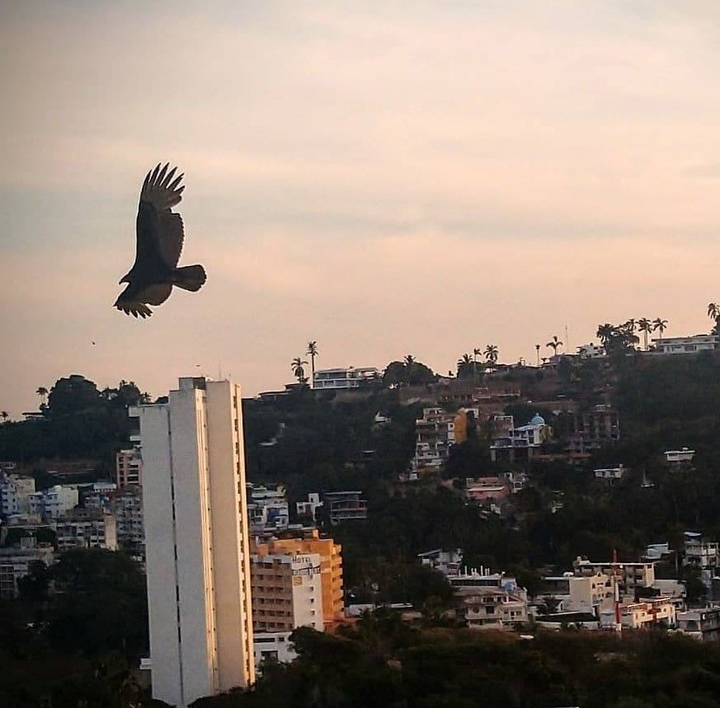 The colours were fiery red and orange, lighting up the sky in a wonderous cauldron of energy, bubbling before darkness fell. The vultures and hawks flew high, close to our apt balcony, eyeing us, us eyeing them, gliding in the golden evening light.
Holbox
Above the calm waters of Holbox, the sky lights up to a blazing, burning yellow over the horizon, as the fisherman's boats gently rock to a ever so slight ripple of the sea.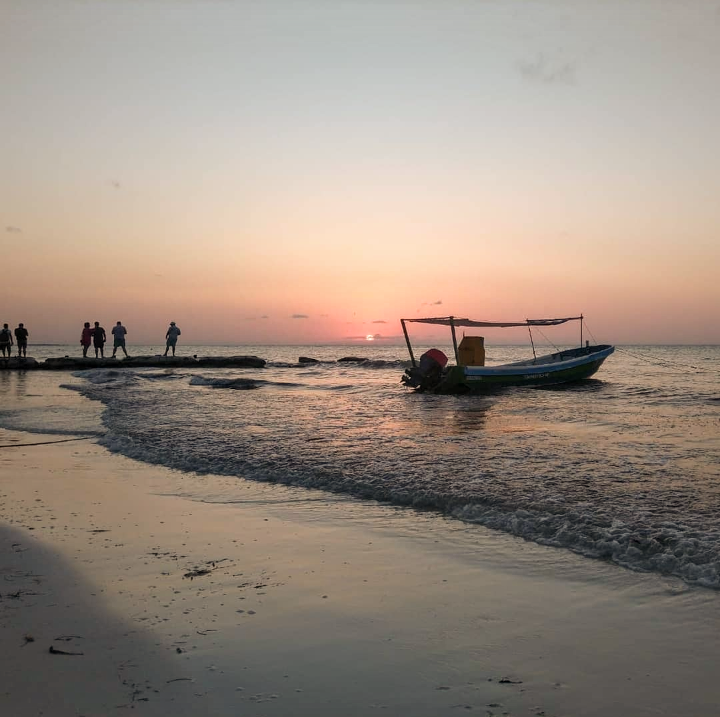 This is on every tourists bucket list and just before sundown they come in droves to sit on the boardwalk or sands to watch this enchanting sight.
Sayulita
Bring a takeaway pizza, a bottle of fizz, lay the blanket on the soft sand, while you wait for the most underrated sunsets in Sayulita.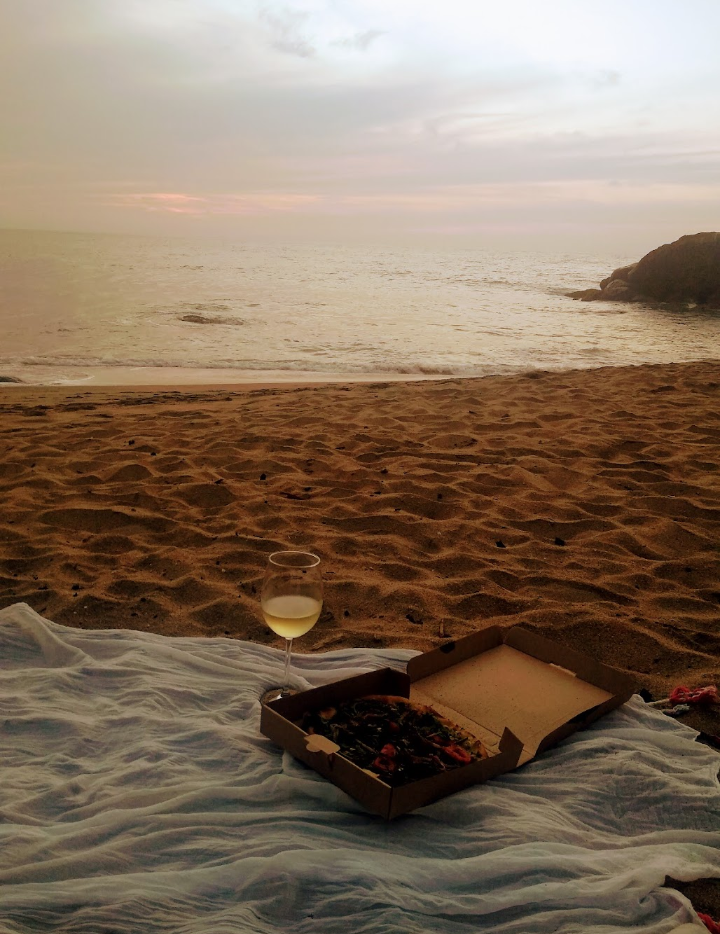 The best have to be a Carricitos Beach, which is west of Sayulita. It's not unusual to feel a spiritual presence here. Many people comment on the mystical intensity of Carricitos. So sit back, relax, disconnect from technology and embrace yourself in nature at this stunning small cove.
Arizona
Arizona deserts are on fire! They are hot and ferociously crimson. The tall saguaro cacti are the most photographic feature of the southwest desert and when it's sundown it's a particularly impressive sight.
The glow radiated it's glorious energy all around, and for once, we took time to stand still and take in our surroundings.
Weather during the joy of travel
When traveling we usual pick a time when its a particular countries warm / dry season. We sure like to follow the sun. Not so much in a city. You can say we are beach bums, looking for the perfect island getaway. We could be shipwrecked anyday. We have been in some dreamy isles over the years.
However, we also like to feel the joy of travel across snow or icey seas every once in a while, especially around December time, when the Christmas spirits are high.
Here's some of our favourite spots.
Warmer climates
Mykonos
Mykonos was a dream, even in September the sun was shining and, even better, the crowds of tourists had dispersed. We enjoyed many days lounging on our private large terrace or cooling down in our infinity, jacuzzi pool. The hotel Apanema was bliss with ocean views and a lavish breakfast served every morning to our outside dining area.
Naxos
Ah Naxos, another of the Cyclades, our Greek hideaway in lockdown. Even for winter, we were blessed with mostly sunny days and had plenty of opportunities to sunbathe on our private terrace at Annio Studio's.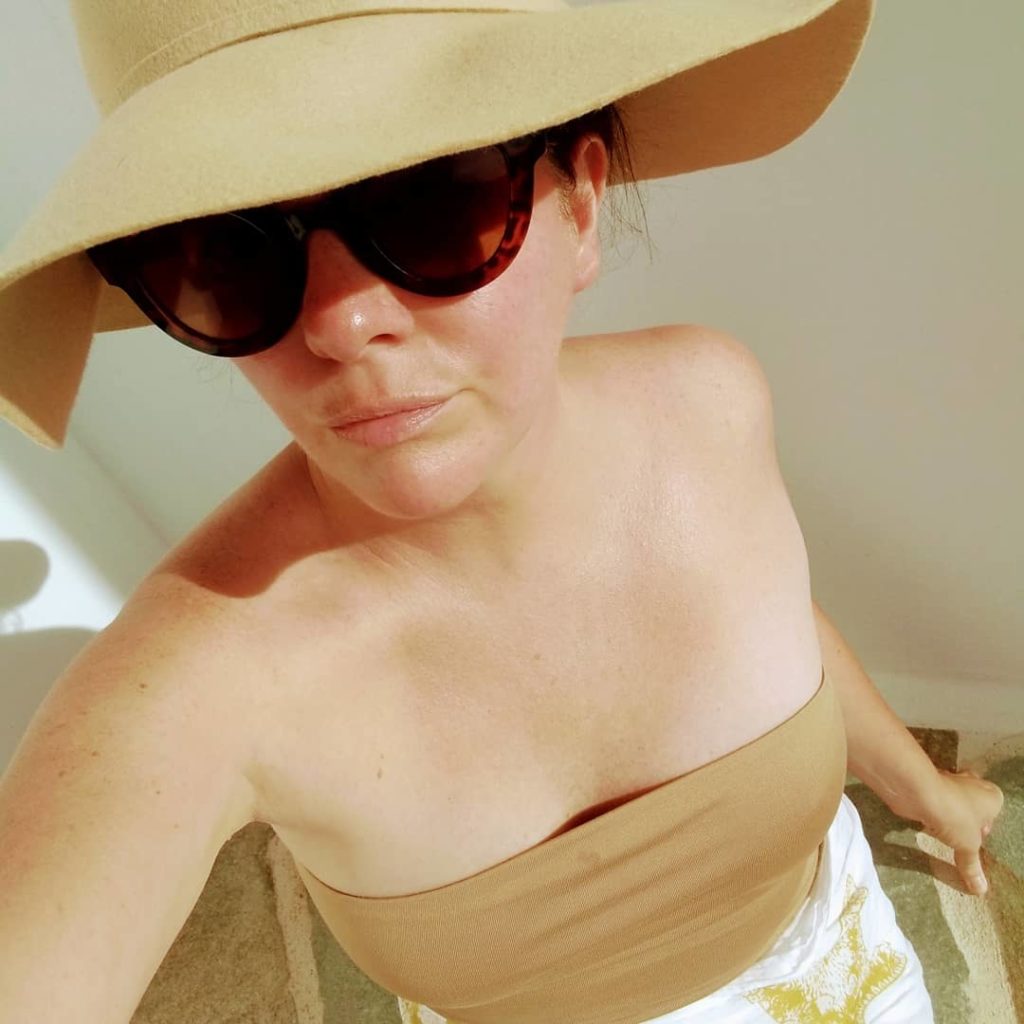 Some days you did get rain showers with firece winds, but for November/ December time this was few and far between.
Palolem
We feel happy in Palolem, and it's not just for it's Cresent shaped beach and spiritual resonation, but also the glorious sunshine. In saying that, we have been here in monsoon too as we soak in the joy of travel.
To lay and sunbathe on the soft sands, or wade over to the islands and coves, or to frolic with the beach dogs is bliss. We are in our element.
Florida
Who couldn't love the sunshine state? Blue skies daily and happy smiley mask free faces. Sitting at Far Beach at the John Pennekamp Coral Reef State Park was such a treat and our little oasis to catch some rays for a while.
Cook Islands
Crystal clear water, so much so you can see the bright tropical fish below. No snorkel needed here! Sand so white and powdery, it almost doesn't look real. The Cook Islands is what you dream of then wonder if these places really exist. I promise you they do. Island paradise.
Cooler climates
Ireland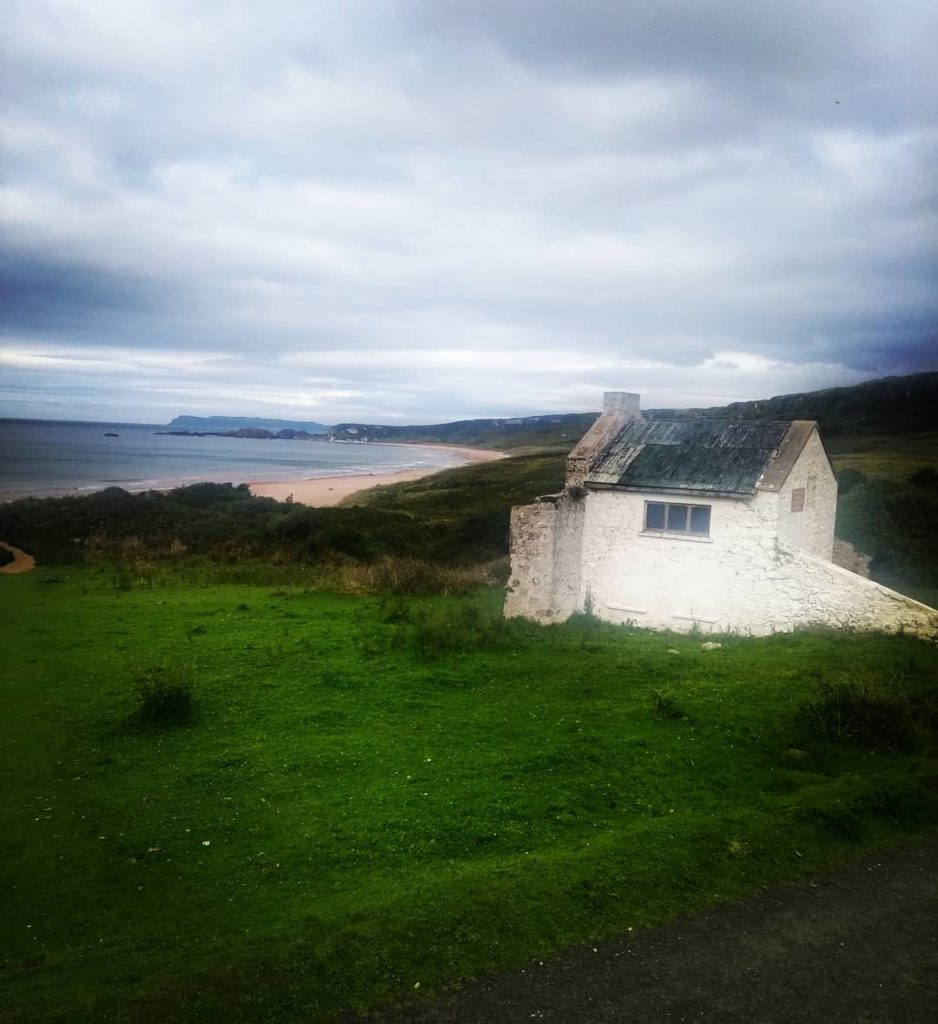 'Ah, it's why it's always so green', they say. Due to lashing rain and high winds, Ireland certainly has a charm, even when you are cursing under your breath at the weather whipping you in the face.
What you got to do, is embrace the Irish weather, or you'll never survive.
Beaches are particularly romantic in the bad weather. Dramatic and rugged, it has a raw, ethereal beauty you can't help but fall in love with. You never know when you'll get a sunny day!
Lake Como
Lake Como is the Italian dream. Yes, the place can be warm but we arrived in Lake Como during November time so it can get chilly. Lacking in crowds, we were glad of the peacefulness as in summer time it is oversaturated by holiday makers. The dramatic and natural scenery, set against the foothills of the snowy alps, was memorising and totally breathtaking.
Photo oportunities are aplenty so ensure there is plenty of film roll or digital space available. You'll need it!
Transylvania
Bran Castle, Transylvania, was really like something out of a fairytale, or a fanged nightmare, with the snow falling all around it. The castle is furnished with interesting exhibitions.
The November chill bit at us as we walked the snowy paths of the huge, impressive grounds. We stared up at the spookily, imposing Bran castle, full of intrigue and history. The dreamy white snowy setting surely made this sight very special and I don't think it would of had the same effect if it was snowless! For us, winter was definitely the right time to visit.
Norway
We thought we'd rocked up into a Christmas movie. Our cabin ( Finnkroken Feriehytter) and North Norway setting were so charming and picturesque with a fresh water lake surrounding the area.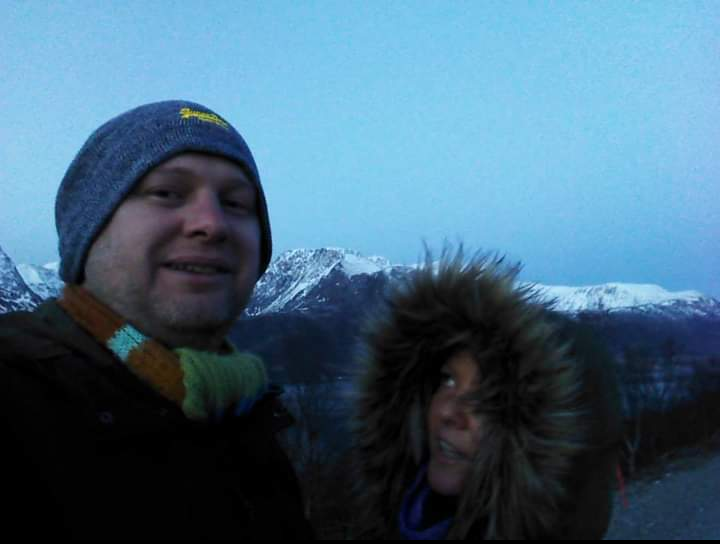 The rural setting away from the city, gives you the best opportunity to watch the starry sky and wait for the Northern lights to dance above. It is certainly romantic. Winter weather is definitely the time to come here.
Paris
We have been to Paris in both climates. In November, it wasn't particularly freezing, but it had a crisp Autumn feel in the air. Scooting around on a Vespa was the best birthday ever, as we bypassed traffic and stopped off at the sights on our bucket list.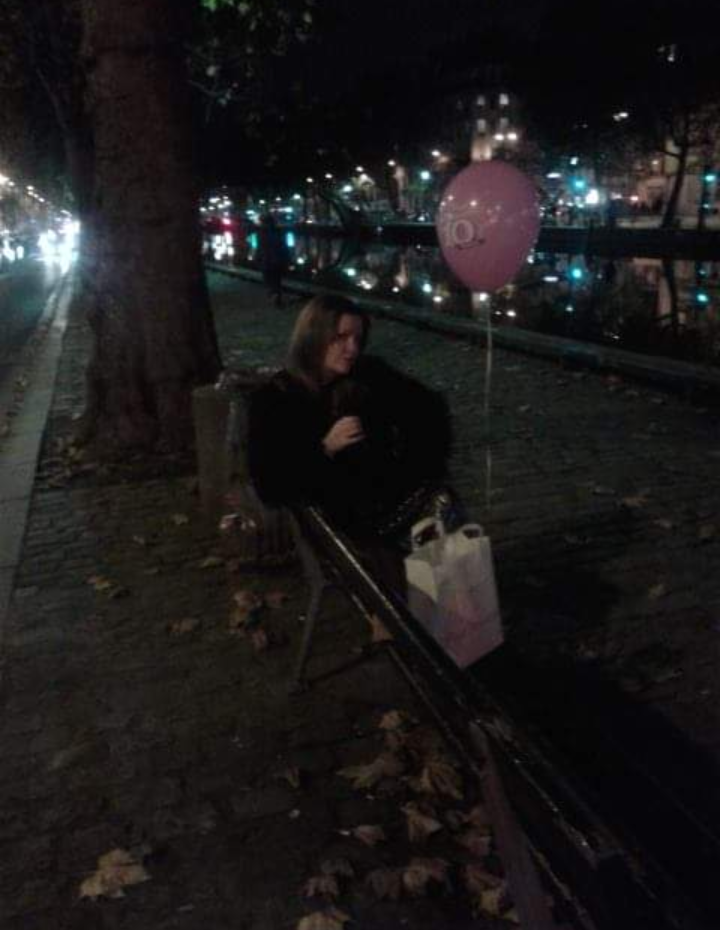 Or why not sit beside the Seine river and order a pizza from Pink Flamingo. They give you a pink balloon so the driver can find you! It was so romantic!
Or you can walk the crisp leaves of the Père Lachaise Cemetery. Jim Morrison's simple, understated grave is here, as well as Oscar Wilde, Edith Piaf, Chopin & Arman, which are all much more lavish than Jim's.
Extreme phenomena of the natural world
It's also an amazing, but sometimes scary opportunity to be in a country when it is their hurricane / cyclone season. Add to that, the nature of the world we live in, and the affects some countries feel more than others, gives the joy of travel an extra edge. For us Irish, these are things we don't really experience first hand on our wee Island. People there rely on TV, the internet, and text books to try and get a sense of the power of nature.
Earthquake experience
A moderate Acapulco, Mexico, earthquake, measuring 4.3 on the ricther scale, had me (Miko) certainly quivering. Indeed, I wasn't quite sure whether it was a poltergeist I was experiencing as things were flung off the shelves and the building swayed and trembled. Luckily, there wasn't any destruction this time. Not like the one in the Indian ocean of 2004, measuring a huge 9.1 on the rischter scale, that killed over 230,000 people when it caused a super destructive Tsunami.
Its a bit blowy!
During our second stay in Sayulita, in its rainy season, we experienced a Hurricane. To be fair, it was similar to the worst of the heavy storms Ireland would get. Mexico's west coast isn't renowned for a lot of hurricanes unlike the east coast by the Caribbean. While in Orissa, India, in 1999, we thankfully weren't caught up in a massive Super Cyclone (asian discription of a hurricane), but we did see the horrific after effects and rebuilding in progress.
Culture – Learning from others
We have passed the stage where people grow up in their own locality with eyes only facing in on their customs. Multi cultural societies, various media forms, and vast amounts of information mean that most of the planet has an idea how different people live across our world. Yet, suspicion still exists between communities / countries and can be fueled by a narrative and stereotype deliberately propagated to encourage separation.
Immerse in the joy of travel
The best way to make your own mind up is to visit many different countries. Indeed the joy of travel allows one to immerse yourself in diverse cultures and incorporate other understandings into your own being. Rather than destryoying one's identity, gaining knowledge, developing awareness, and cultivating empathy allows one's character to be enriched.
Do you have to agree with everything?
It is really up to the individual to accept or reject how other cultures infiltrate one's psyche. Approach life and others with love and a willingness to learn. From this point, you can appreciate others' opinions and cultures while remaining in a mindset that varies in philosophy. You can openly discuss with others and they can accept or reject your cultural view. Respect is important in this process and allows us to exist with each other in a more harmonious environment.
Some are lost and go searching for themselves while travelling. Alternatively, like us, others are awake about who they are and want to build on that solid base.
Interacting with the locals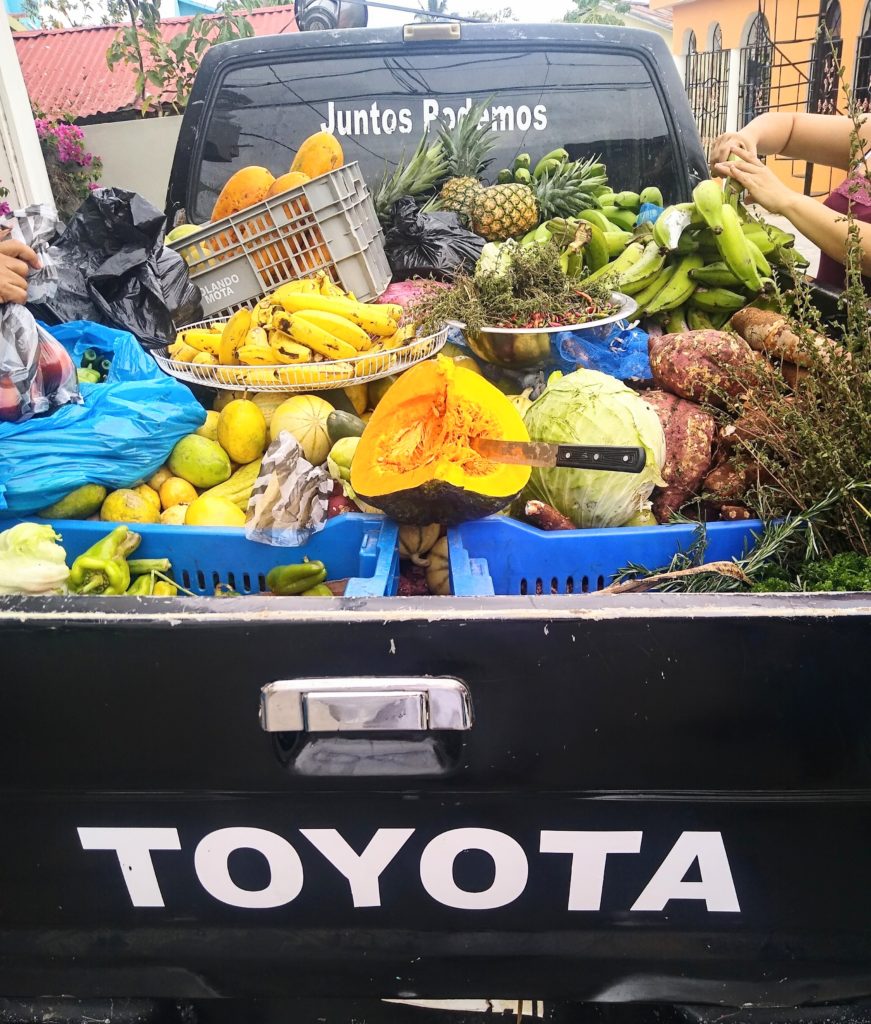 Going out to somewhere as simple as the fruit and veg stalls, gives the opportunity to interact with the locals and work on the lingo. It is the basic day to day living experiences where you make connections and work out that we are not all that different in our natural needs. Speaking the local language, even in small basic amounts, shows a willingness to join in their world.
Communications lead to invites
Part of the joy of travel is the joining in. In fact, communicating with the locals allows connections to be be made and can lead to invites. As we have noted before in India and Sayulita, amoung others, we have been invited to weddings, birthday parties, christenings, festivals and all manner of events that are being celebrated where we have travelled to. Many different religions and political ideologies have been included as we mix. It helps to delve deeper into the local cultures.
These things are all enabled by travelling to many countries rather than just watching the box from your 'safe' hide away. It is by using all our senses that we get a fuller understanding.
Sights, sounds, tastes, touch and smells
If only you could smell through a computer, right?
It's not only seeing and smelling all the new types of blooms. With the joy of travel, you also have the new odours of life on the streets. How can you smell streets, you ask?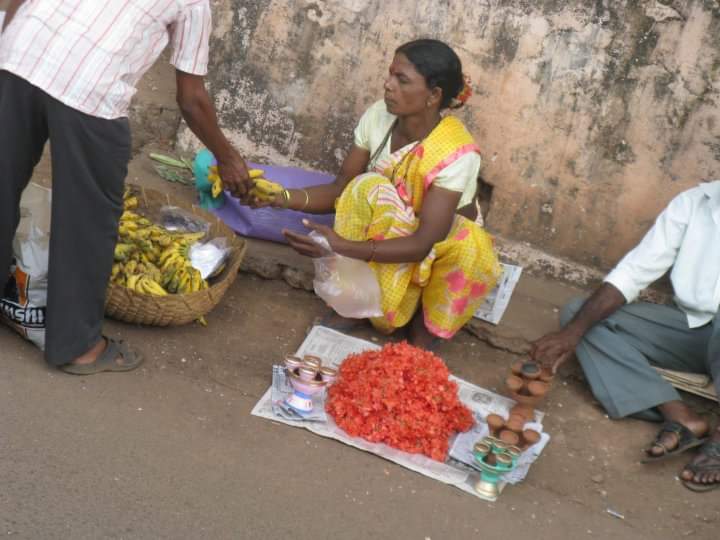 Senses Juggernaut
Well in India, especially, you have the smell of curry spices wafting in the air or the smell of sweet milky chai. Sometimes in cities this would be mixed with cowdung. Take from that what you will lol.
The sights, smells, and sounds in India always give you a good shake as you witness the chaotic mayhem. The atmosphere vibrates at a different frequency here. Along with the tooting horns and near misses from traffic (definitely a touching sensation to avoid), shouting sellers, the hubbub of gathered crowds, road blocking cows, calls to prayer and many more generate a chacophony of noise that can disorientate. Nevertheless, keep your wits about you, reach into the ether, take a deep breath, and resonate with the wonder around you. Life is awash with bright hues. Soon you'll fit right in!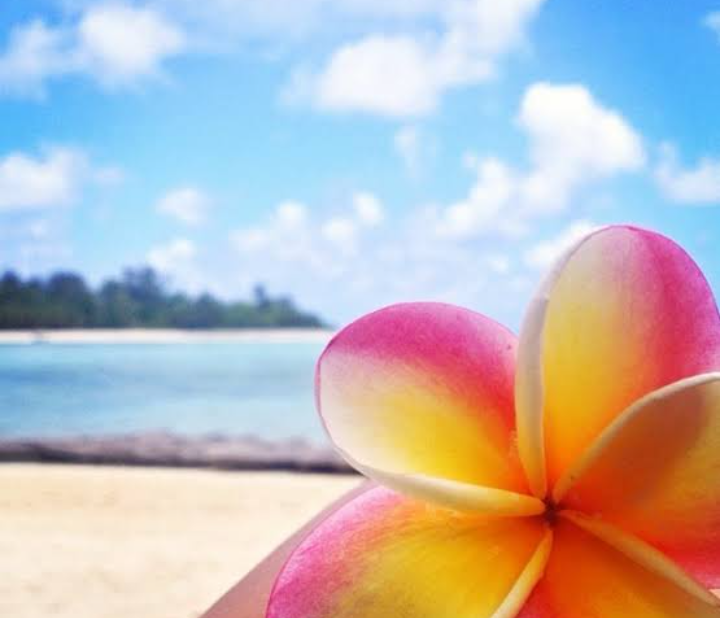 Sweet scent
In the Cook Islands it was the fragrance of various Frangipani, including the Tiare Maori (or Gardenia), which visitors are customarily presented with garlands of these upon arrival to wear around their necks. Then there are the varities of colourful hibiscus that contrast brightly with the greenery, white sands, and turquoise waters. It seemed to go with the paradise stillness in the air and little traffic, only but a bicycle to get you around the compact island.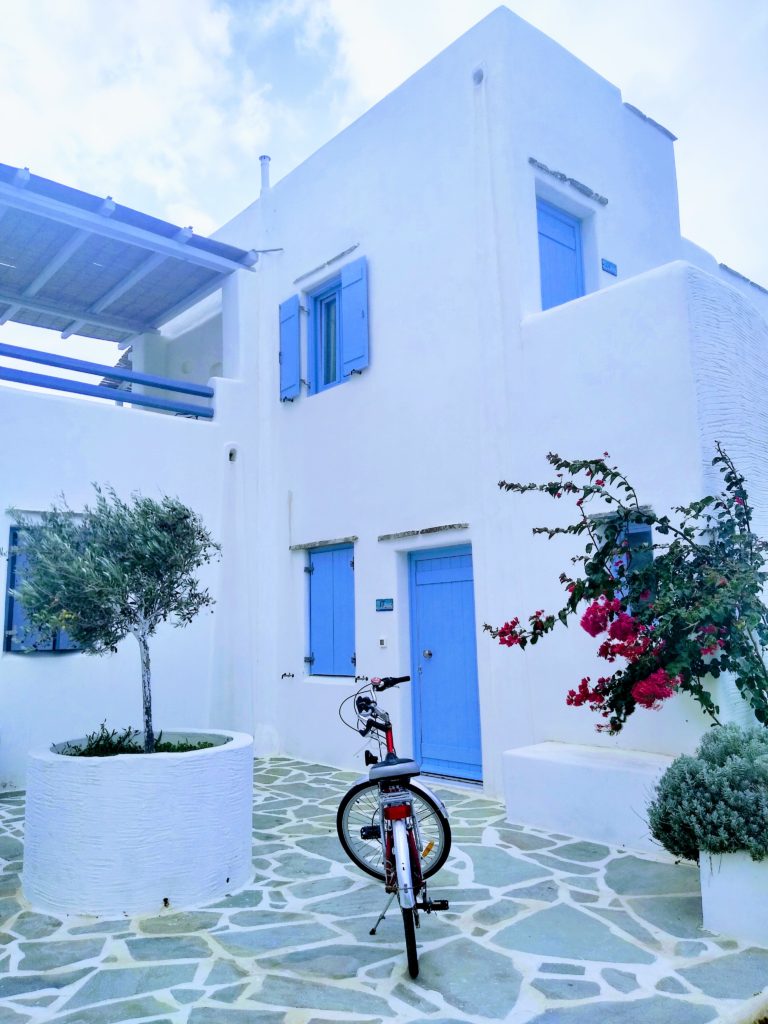 Tasty colours
In Greece, you have the salty sea breeze, which would having you craving Greek salads. The most tasty feta created. The blue and white Cyclades buildings are a sight for sore eyes, as at every corner you will be clicking another stunning image.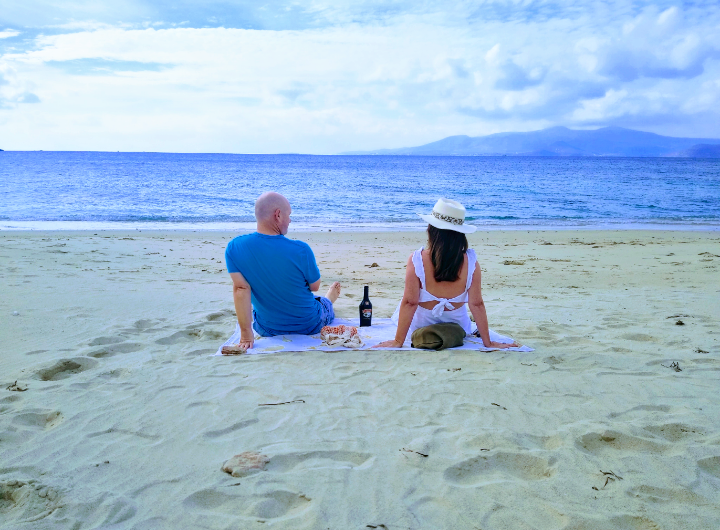 Prickly beauty
How about touching a big prickly plant? Giving a cactus a hug is not necessarily the best idea. It can work out, though.
However, just be careful to give the Jumping Cholla a wide birth. Get too close and it will seem like the fluffy needles will be pouncing at you as if the plant is able to animate itself. Except, the needles are sharp as hell and will dig deep into your skin, even through clothes. Trust me (Knox), I have gained first hand knowledge of the beautiful wee xxxxxxxx!
Then there is the odour of the desert in Arizona. The smell is outstanding, take a deep breath in and smell the freshness, like rainwater and ripe melon. Musky sweet. Do you know cacti in the wild can live for hundreds of years! Right on top, the Saguaro cactus will produce snowy white flowers from April to June. They have got such a fragrant scent, that they attract bats, who poke their nose into the blossoms for nectar.
Chill time
Then there's the most universal sound of them all. Can you taste it as you hear the shiichh?
Meditation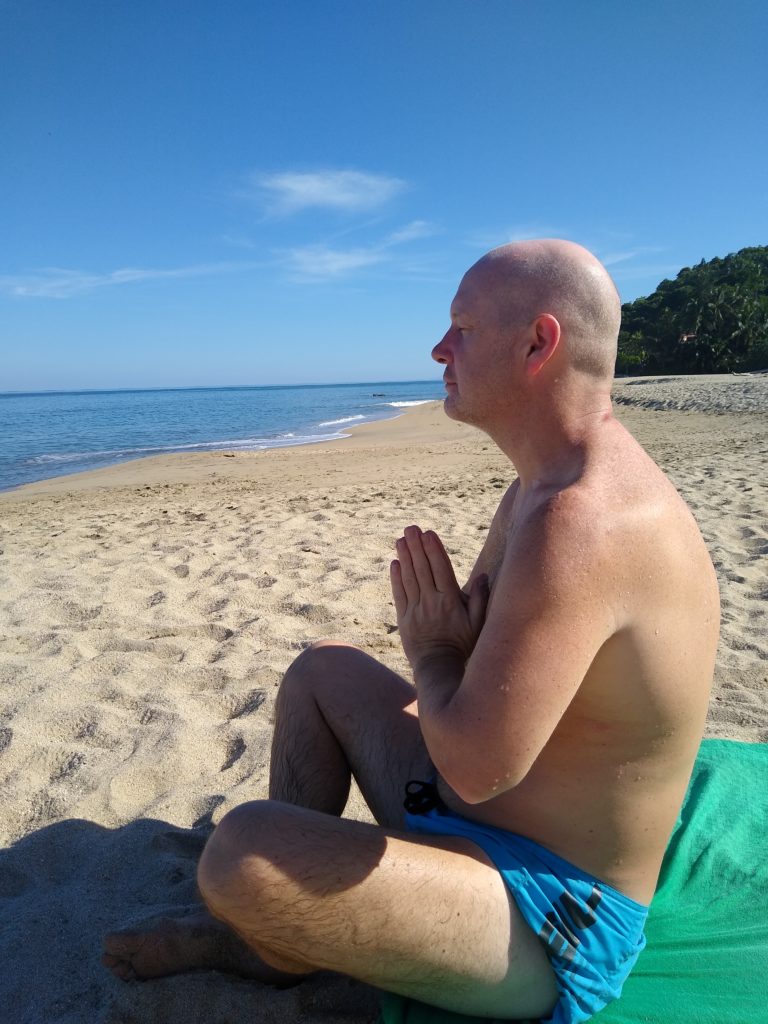 Even in the midst of the joy of travel, it is important to take time out. Whether that's with mind meditation, yoga, a bike ride, or even a simply a breakfast on the beach. Indeed, it is vital to be in touch with your inner self. Moreover, this gives you space to cleanse and heal your mind, inner body and spirit in much the same way you would wash the outer skin. Furthermore, reaching within encourages the ability to contact with the universe, nature, and yourself. Reflect, give appreciation, cleanse, and ask for guidance to inspire and recharge the joy of travel.
Self care is giving you permission to pause and reflect. Breath, let go, and know that in this very moment, this life is the only one you got for sure.
Meeting like minds
One of the certain things you have when traveling, is that you will meet like minded people. People on the road just like you, wanderlusting, and living life to the max. Share the love and the joy of travel. The connection may be a brief day or so. On the otherhand, these connections can last a lifetime. That being the case, you may find yourself propelled towards new adventures further down the line.
New friends enrich the joy of travel
Its also even better when you meet a traveller with a musical instrument for some fine singing and entertainment. The night this happened, in Palolem, there were 4 people, including us, in a beach side bar. Simon, Vesna, and Cathy (above) were passing. He had his guitar and we coaxed him in. Soon the craic was 90, more and more joined the party, leading to a packed jamboree of singing and jammin.
Over the years we have enjoyed each others company in various places. Connections like these can happen all over the world. When you are travelling, you are less likely to be sat in watching TV. The style of life nudges one to be out and about interacting with the world and the others that inhabit it. It is a simple, natural human trait and a great one to continue to relate with.
Don't get too comfortable
It's always good to get out of your comfort zone every now and again. Getting out of your comfort zone ramps up creativity and drive. Plus it's exhilarating! Indeed, it can make you feel as if you are flying!
Adding a new activity to your daily routine can help keep you focused, as well as being an opportunity to learn new things. And, best of all, it's usually enjoyable! The activity can be adventurous or simply taking advantage of some music and dance on a rainy day.
Carpe Diem! Wherever, whenever, and however find that spark within you and translate the creativity to the world around you. The joy of travel can be immense!
If you liked reading, you may like Travel Tips when on the road , Create your travel dream – how to save, or, Car rental- An experience journey