Mykonos: Magical jewel in the Cyclades' crown
Mykonos was the main dream. Images of its white and blue Cycladic style adorn the internet. Chic and sophisticated, yet simple and down to earth, the island was definitely the star attraction. We had five days and nights to soak up the relaxing vibe.
Getting there
Ferry
We travelled to Mykonos by fast ferry from Santorini. There are options that can be seen on ferry comparison sites. We chose Hellenic Seaways fast ferry that took around 2.5 hours.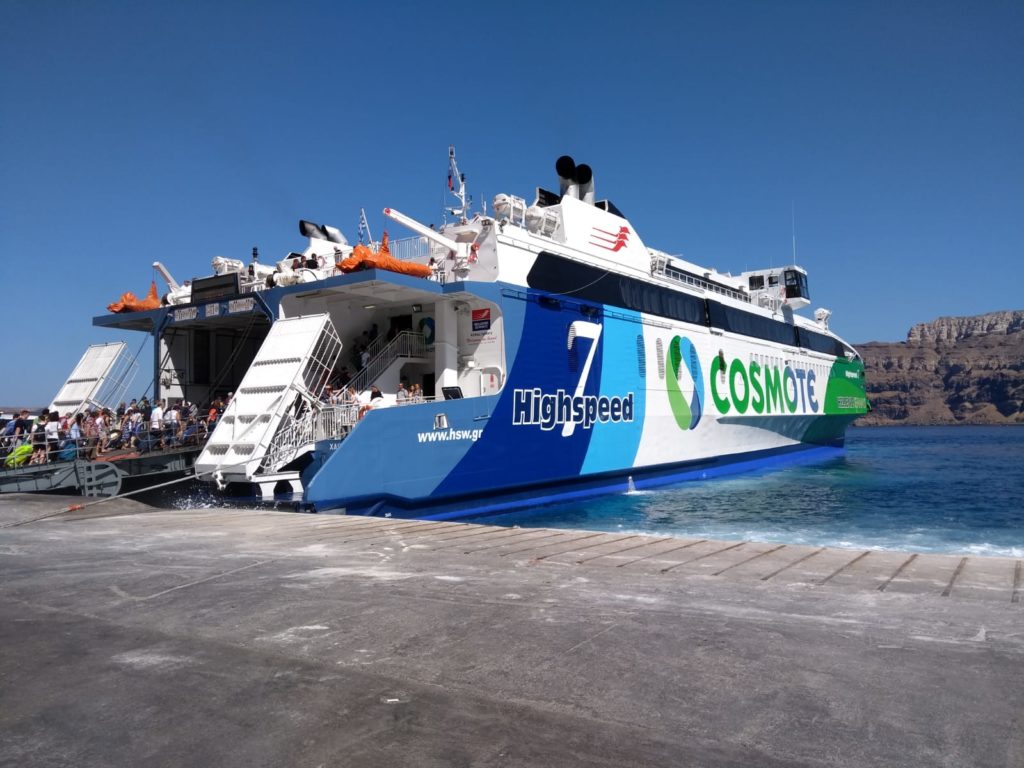 Flight
There are regular flights all year round, with different airlines, to and from Athens. During the holiday season, there are flights in and out from other European cities. Best to check a comparison site like Skyscanner. We flew back to Athens with Volotea
Taxi from airport
There are other options like car hire, bus etc, but we opted to get a cab to and from our accommodation. Easy to sort out when you arrive. Have an idea of what you want to pay. Get this with a quick web search.
Mykonos accommodation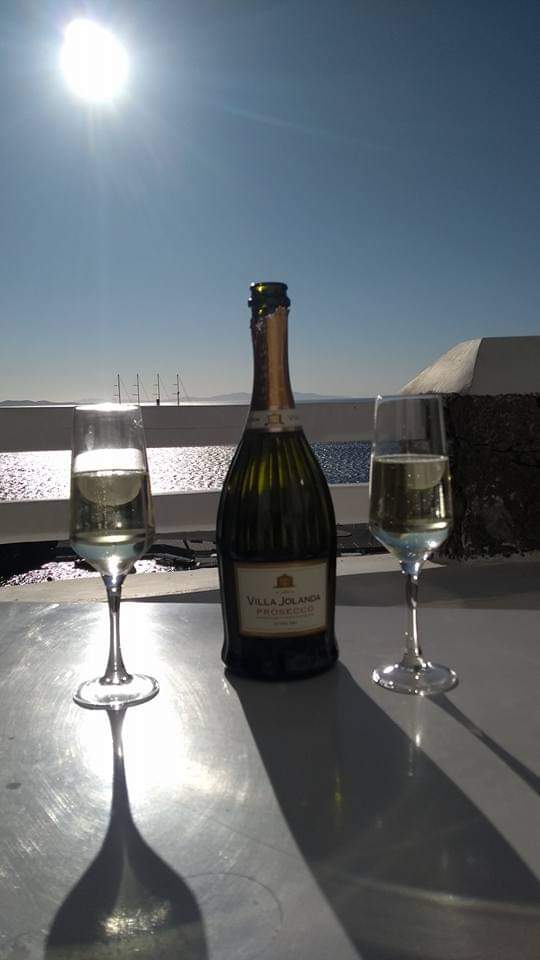 We had received a bit of compensation from delayed flight back from India. With extra allowance, we splurged a bit on our accommodation. We researched long and hard, with emails back and forth, to get the perfect place within our extra budget. At over £300 a night, it was the most expensive we have spent on a hotel ourselves. It was on a power with The Thief. Although, that was courtesy of SAS Airlines. Eventually, we chose Apanema Resort Hotel.
Boutique style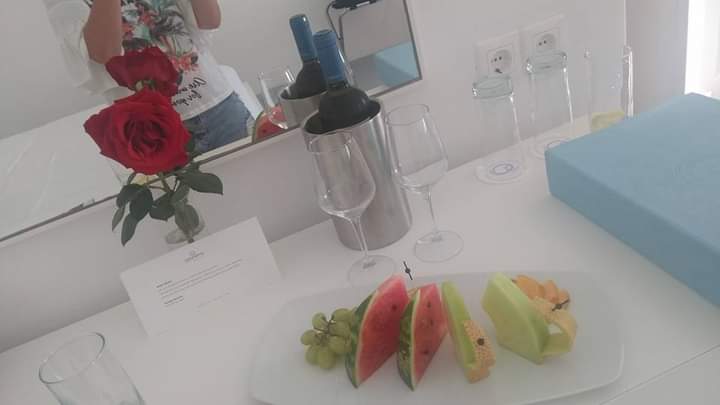 The boutique hotel size, most common on the Mykonos, suited our needs of a peaceful and relaxing stay away from any large scale, brash resort. Our room was uncomplicated but stylish, with its indoor / outdoor infinity dipping pool. We had a large, private terrace that wrapped around the front and side. Secluded but connected, we had the best of both worlds. On arrival we were greeted with a bottle of wine and a delicious platter of fresh fruit.
Aegean vista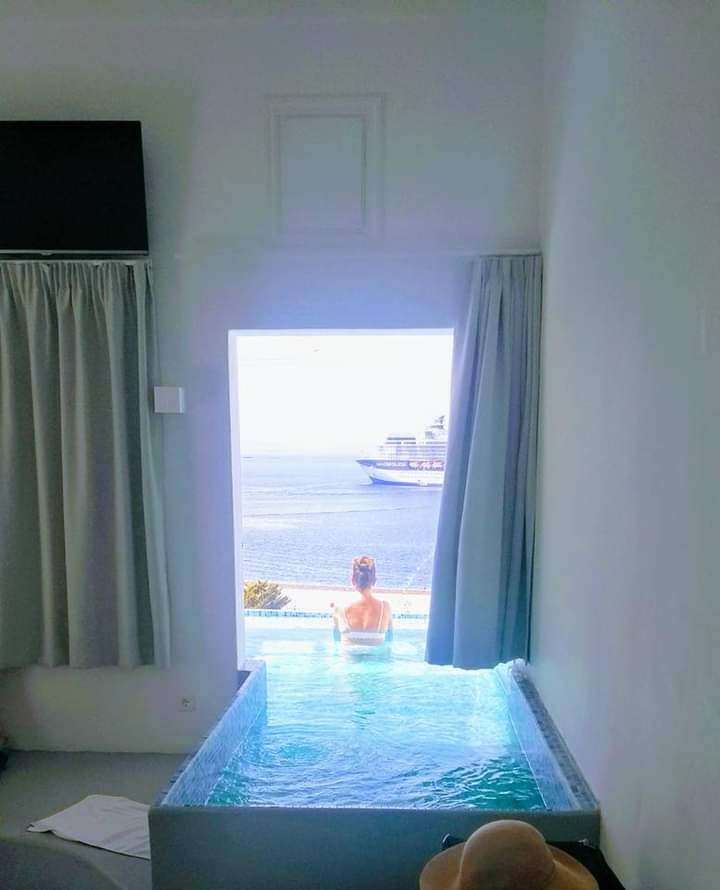 An unobstructed view led across the small pool and gardens and out over the Aegean sea. We would watch the regular comings and goings of sailboats, luxury yachts, and cruise liners as they visited this gem of the Cyclades. Morning breakfasts were enjoyed as we took in the scene and evening meals were romantic under delicious sunsets. We immersed ourselves in this alluring atmosphere.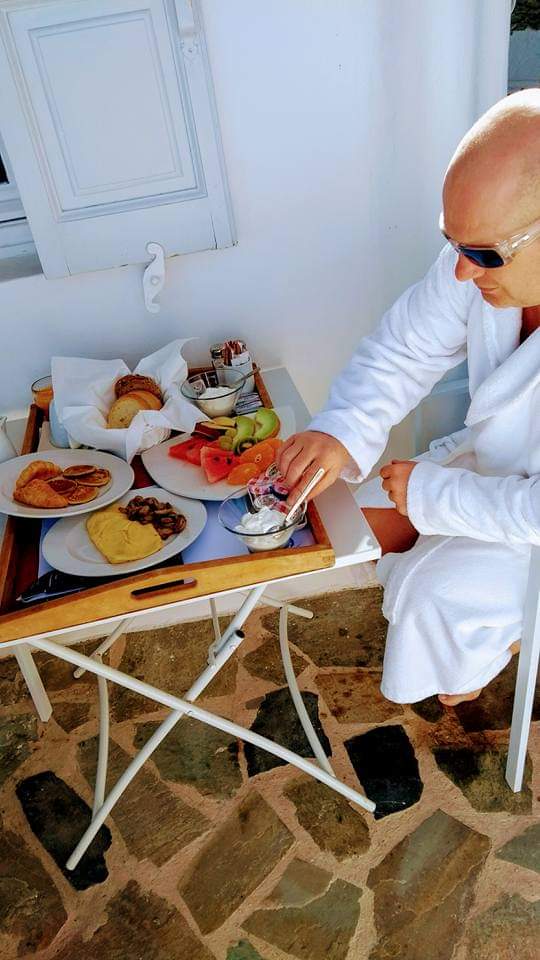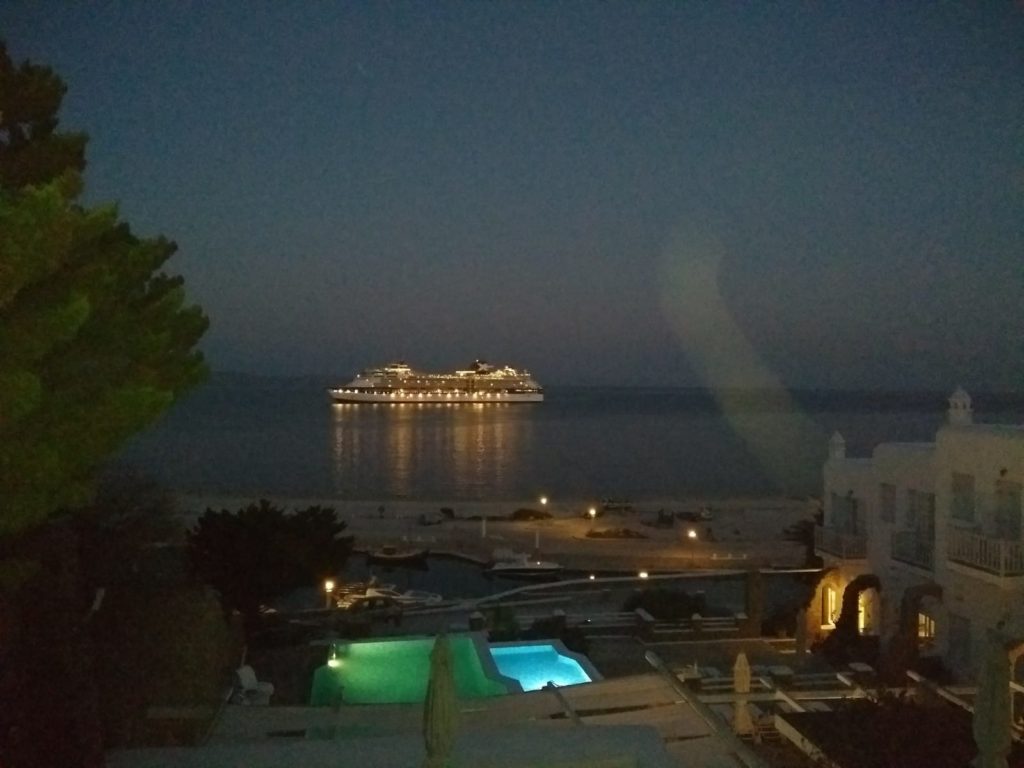 Of course, we did venture out sometimes!
Mykonos town.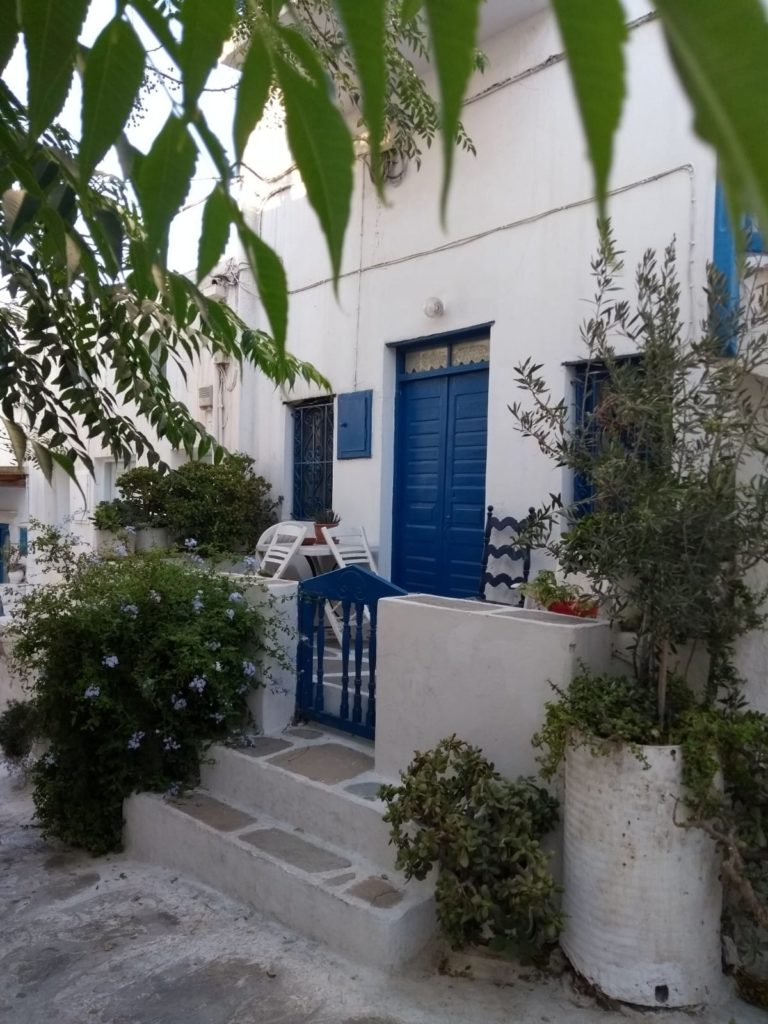 The quaint town was everything we expected. Tight and narrow streets, with buildings of no more than 2 or 3 stories. Little gardens to contrast with the white and blue that dazzled under the sun. Locals, and dogs, sitting back under the shade. A laid back vibe that was introduced by a bearded busker and his cool dog on our first walk in.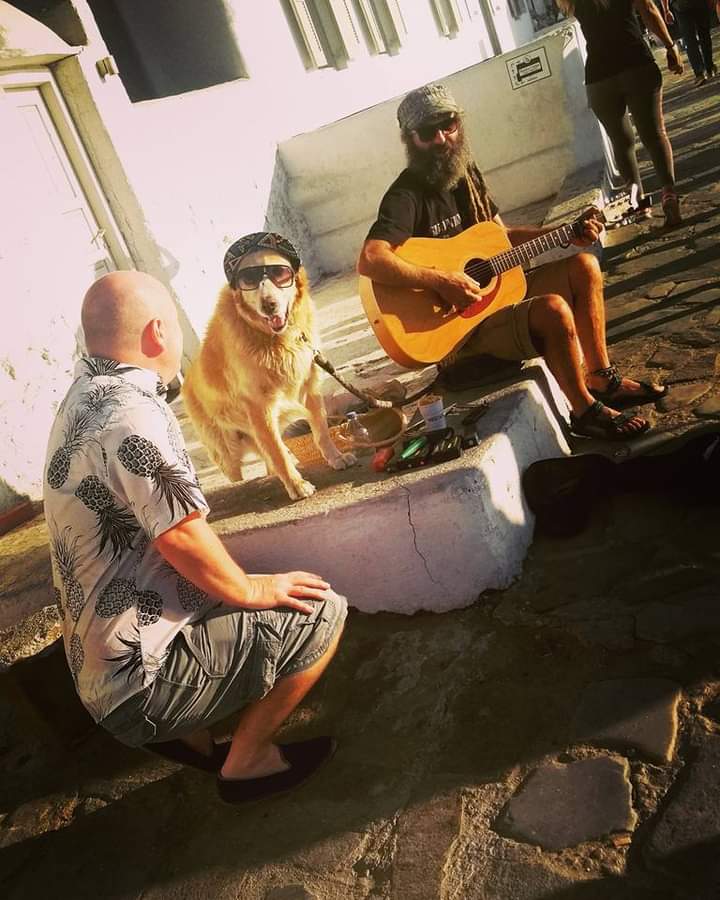 Summer cocktail blend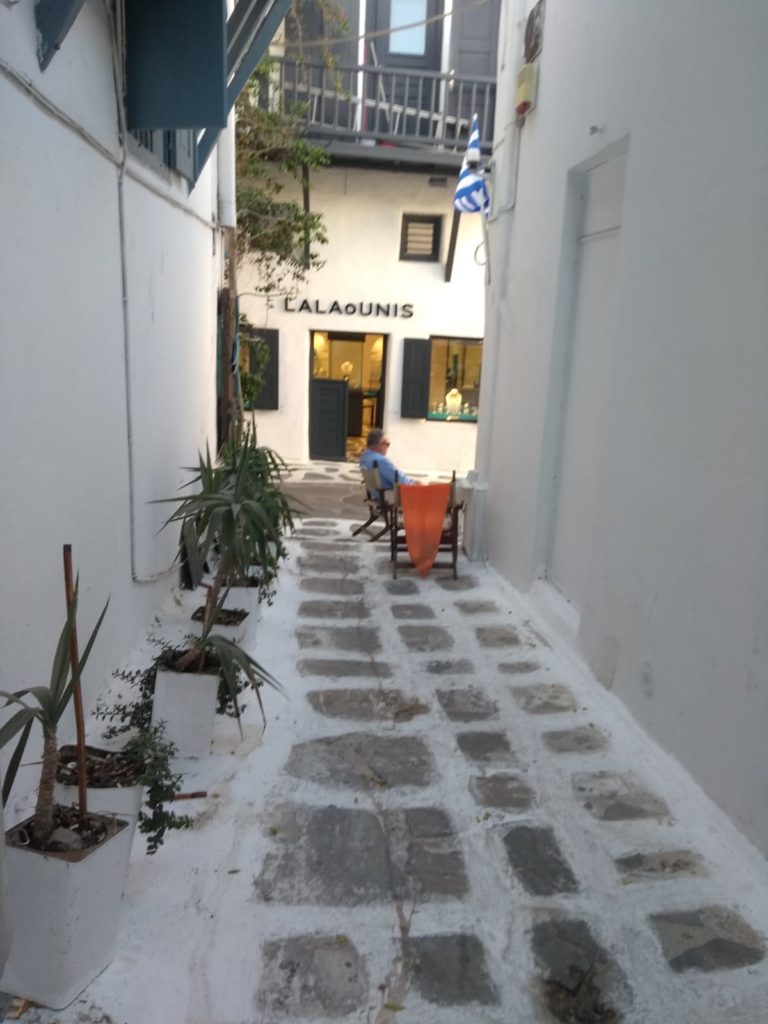 Souvenir shops traded alongside chic boutiques. Convenience stores, tucked away in the maze of streets, nestled next to intimate galleries. Bustling cafes and swanky restaurants played appetizers to the tavernas and all night clubs. The eclectic assortment fused into a multifarious, elegant, and trendy ambience.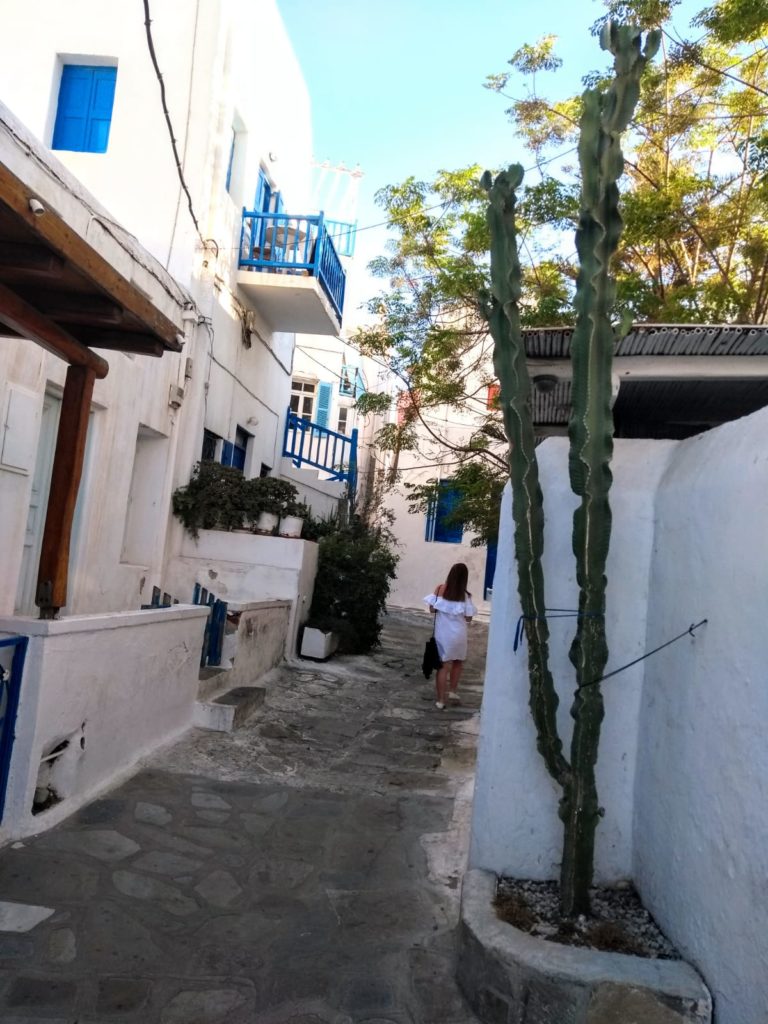 Mykonos art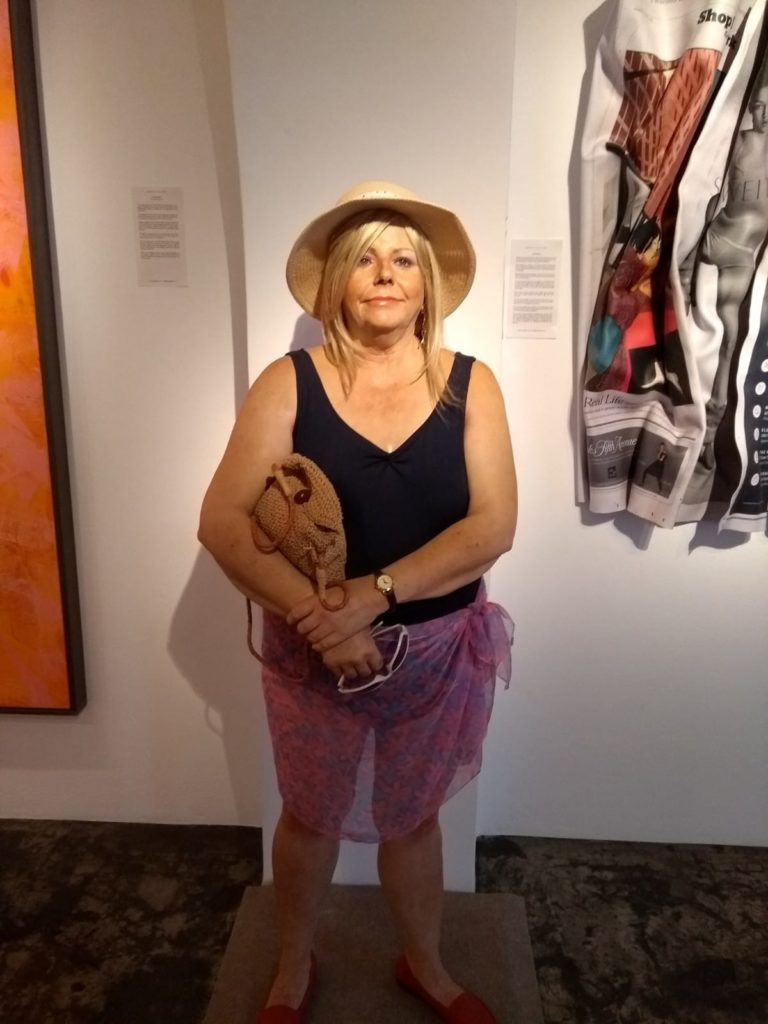 We stopped into a gallery or two to feel the local art. In the Rarity Gallery, the wax work sculptures of ordinary people were so life-like that one expected a retort to a started conversation. Pastel butterflies, vivid photography, a wall filling library; that looked real enough to walk into, sparkling 50s movie star style portrait et al dressed the void of the open space.
Restaurants
When in town, we had some delicious pasta, pizza, and salads at Pasta Fresca Barkia. Always busy inside and out, there was usually a queue. Using a good advertising trick, there was a great display of the fresh pasta they made. The hungry diner was really salivating at the prospect now.
Mykonos Tavernas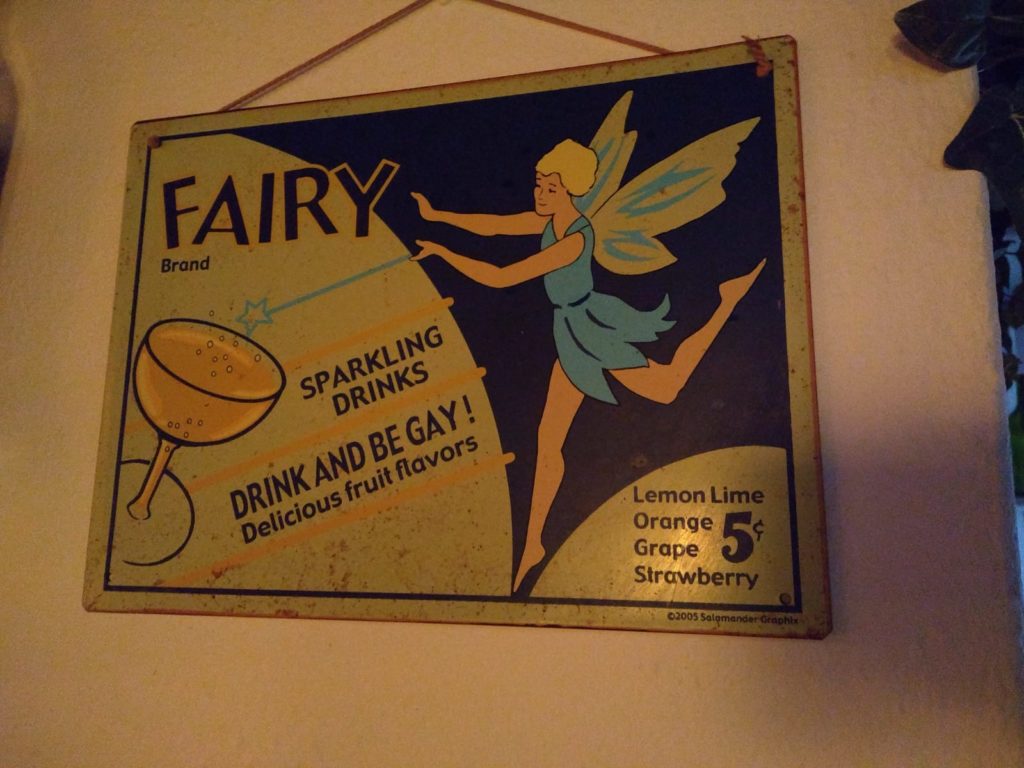 We drank in a couple of places. There are many through the right and winding streets. Supping till the early hours, Veranda bar was a favourite. A small dance floor at the bar inside, where they played classics through the decades, and a chilled terrace outside offering views over the rippling, inky, night harbour and the twinkling lights along the shoreline.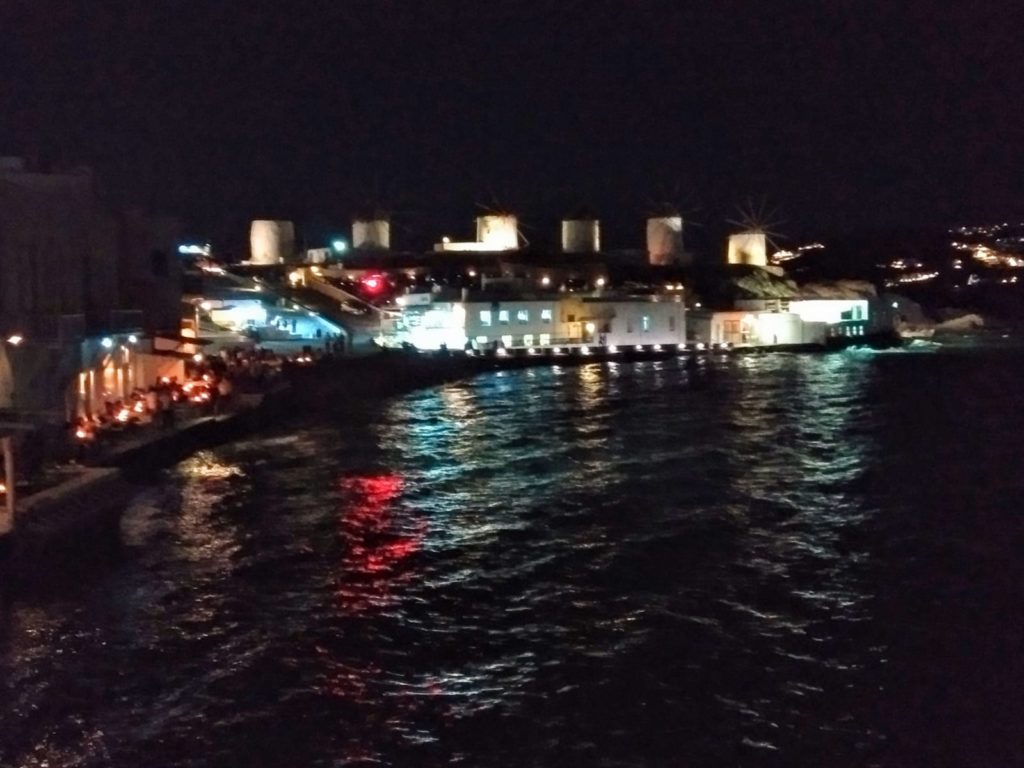 The walk home was lifted by a saxophone playing busker with his own doggy friend.
Check out our other Greek adventures – Athens, Santorini, Delos, Naxos