Gaucin – A Spanish retreat in Andalusia
We flew into Malaga airport, an easy hub from all over the world. We already had booked our hire car, from Inter Rent via Holiday Autos, which was to be picked up at the airport. The rental was smooth.
It would take us approximately 1 and a half hours to reach Gaucin from Malaga. A stop off at the bustling, twinkling lights of Fuengirola for a Domino's pizza takeaway, before we got on the road again, extended the journey.
Accommodation
Due to a delayed flight, we arrived in Gaucin at midnight, as our little hire car whipped around the hairpin bends. Knox doing his best to impersonate Hamilton.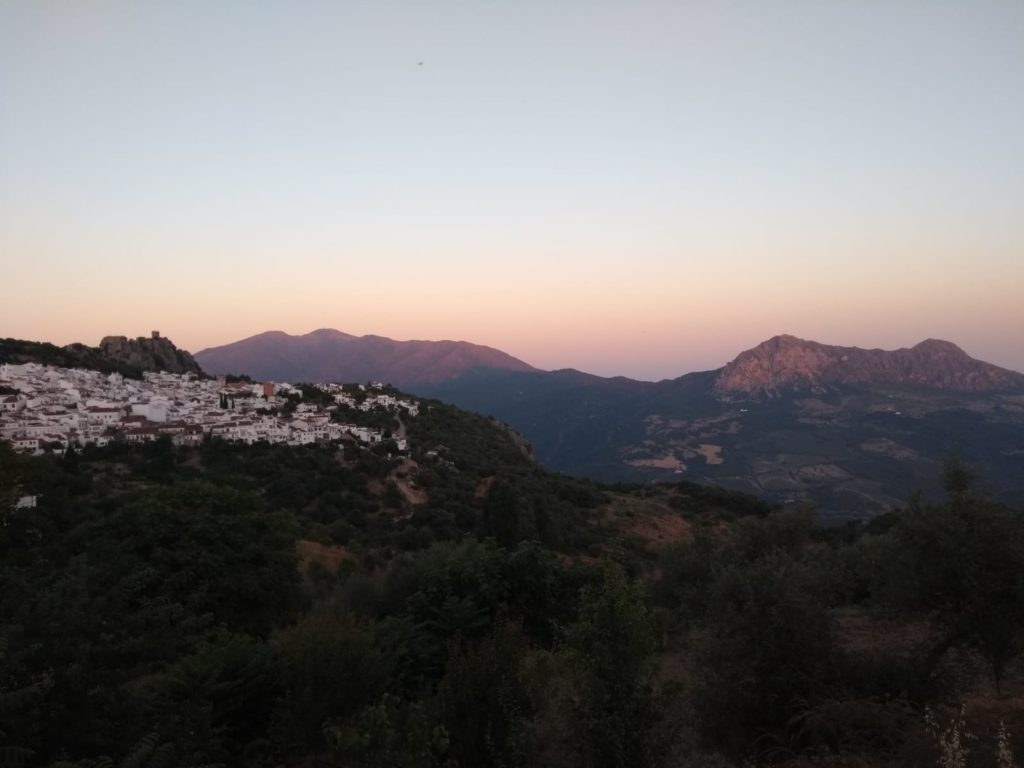 We met our Airbnb host, Anabel at the garage in the sleepy village as planned and followed her car to the villa deep in the hills at 626m above sea level.
She left us surrounded by darkness after a quick point to a green folder with information. It was difficult to see any views in the night's blackness, so we slept and woke in the morning, to the stunning mountain views of Gaucin, that took our breath away.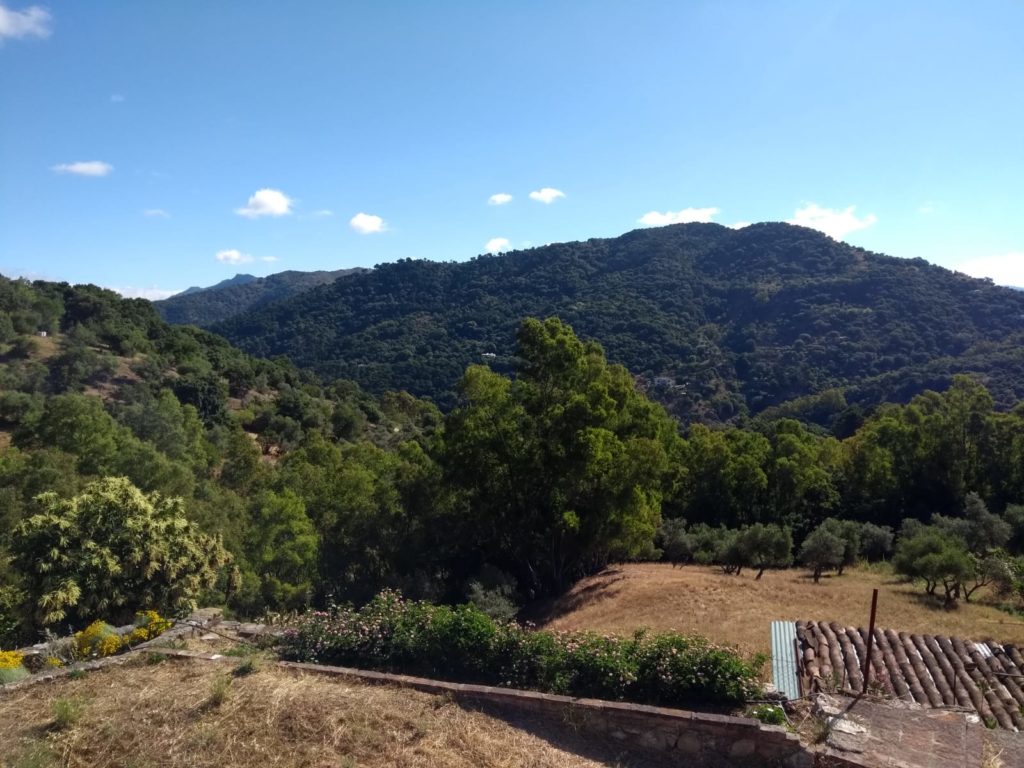 You could even see Morocco in the distance.
Villa Evelyn / Cottage was a mix of traditional and modern. The grounds had olive groves, orange and various other fruit trees, as well as garden furniture, where you could sit and eat home cooked meals overlooking the mountain, or you could lay on one of the sunbeds and soak up some rays of sunshine. During the time we stayed, there was unfortunately no pool, but I hear there is one now!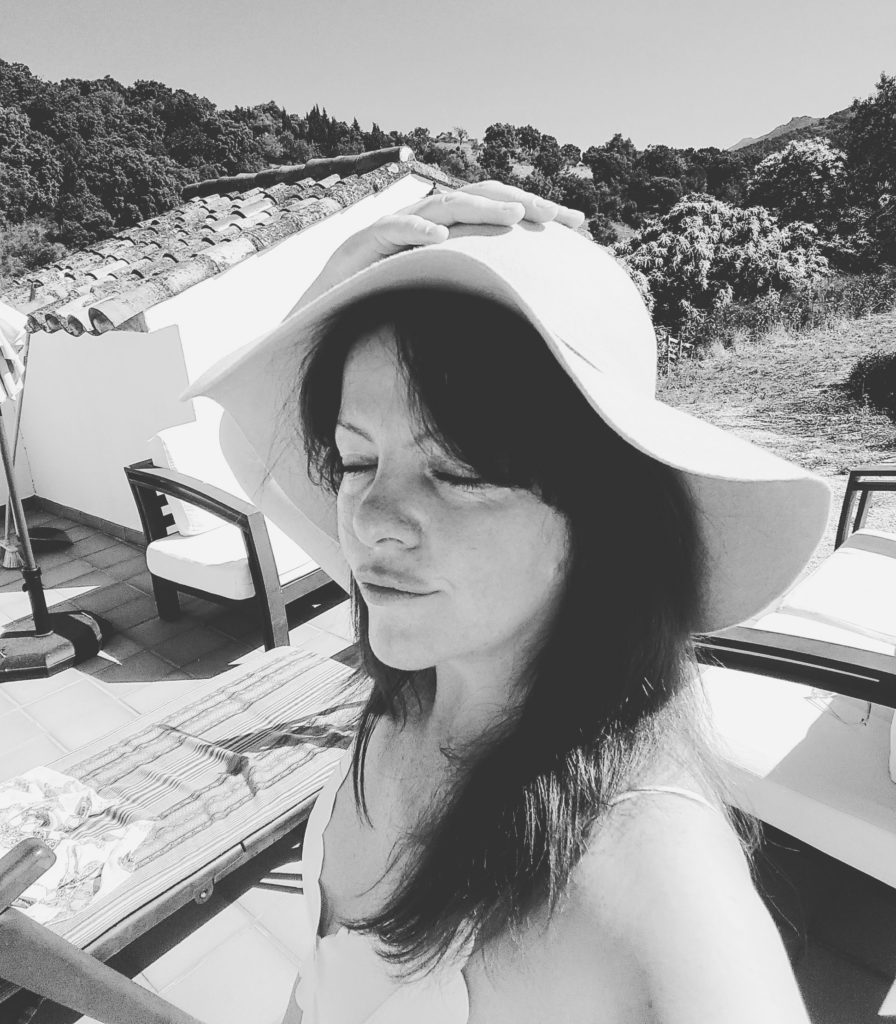 Neighbours
Just down the lane, there was also a shy horse we named Blondie, due to her beautiful mane.
We stopped and talked to her many times, brought carrots and apples, so finally her shyness disappeared and she let us feed and pet her.
She was a gentle soul and we felt so sorry for her, that there wasn't another horse to keep her company.
Gaucin Village
Gaucin is located in the Andalusian mountains, Malaga. Close to Estepona and Ronda, which we planned to visit too.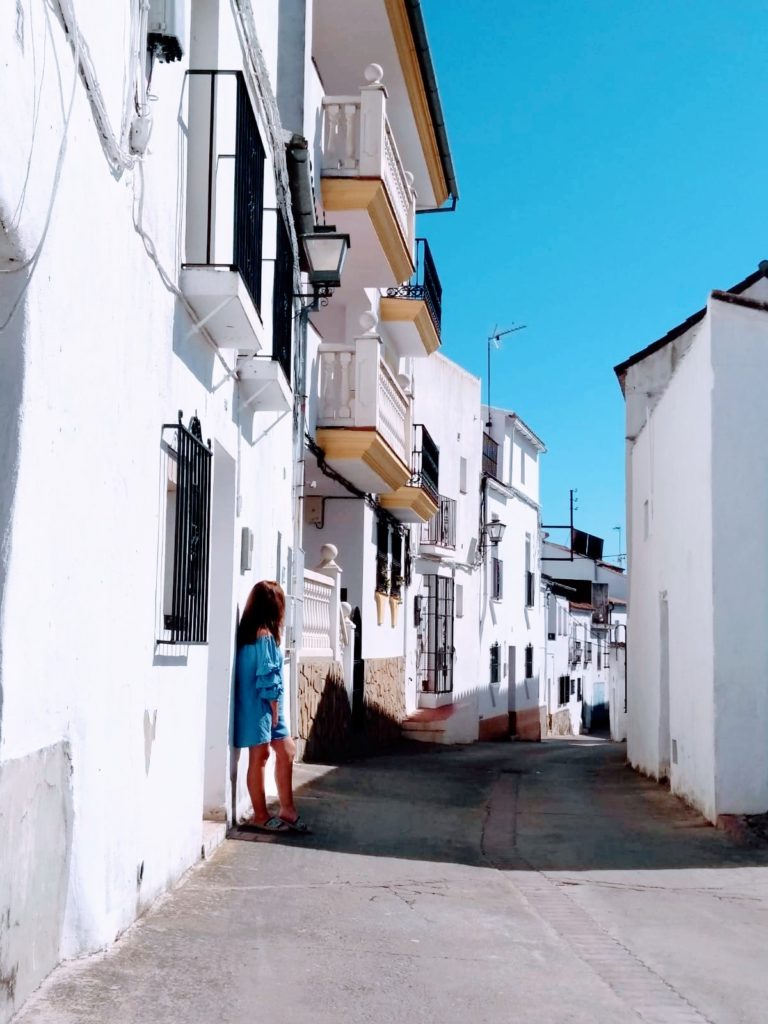 Gaucin village itself is quaint and quiet, with whitewashed housing, shops, bars and restaurants, some adorned with balconies and blossoms. The village has that typical traditional, Spanish feel. Even though a lot of expats have now discovered the area and it's only a 30 minutes drive from the Costa Del Sol, you won't find hordes of tourists here, so you can enjoy strolling the narrow streets and alleys, or the village's lookout points in peace. If it's a clear day you may be lucky to spot the famous rock of Gibraltar.
What to do?
Gaucin is sleepy and you won't find lots of activities compared to the bustling Costa Del Sol, however you will find you will easily slip into the relaxed pace of life and amuse yourself with the charming streets, bars, restaurants and lookout points. There are also some interesting art stores and of course there is the castle.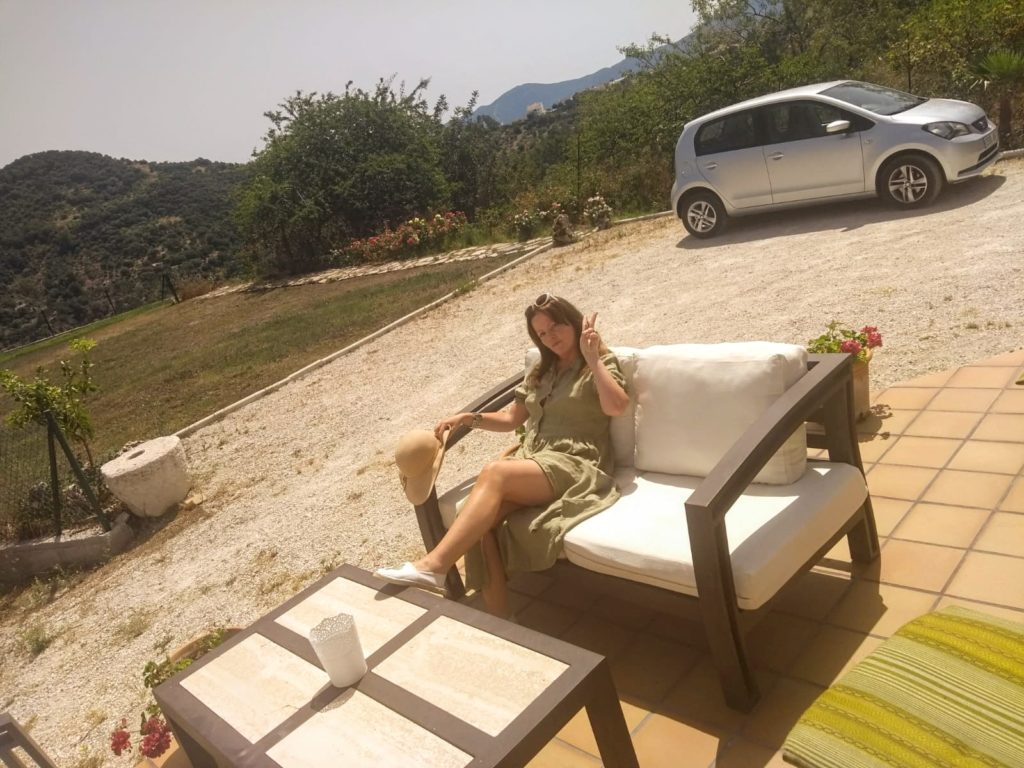 We used Gaucin as our base. We would also travel to other areas close by. I would highly recommend having a car, to have the independence of doing that.
Castillo Del Aguila
To get to the Castillo Del Aguila looks more difficult than it really is. A slight steep climb, it is quite accessible for all ages and fitness levels. It took us approx 15 minutes.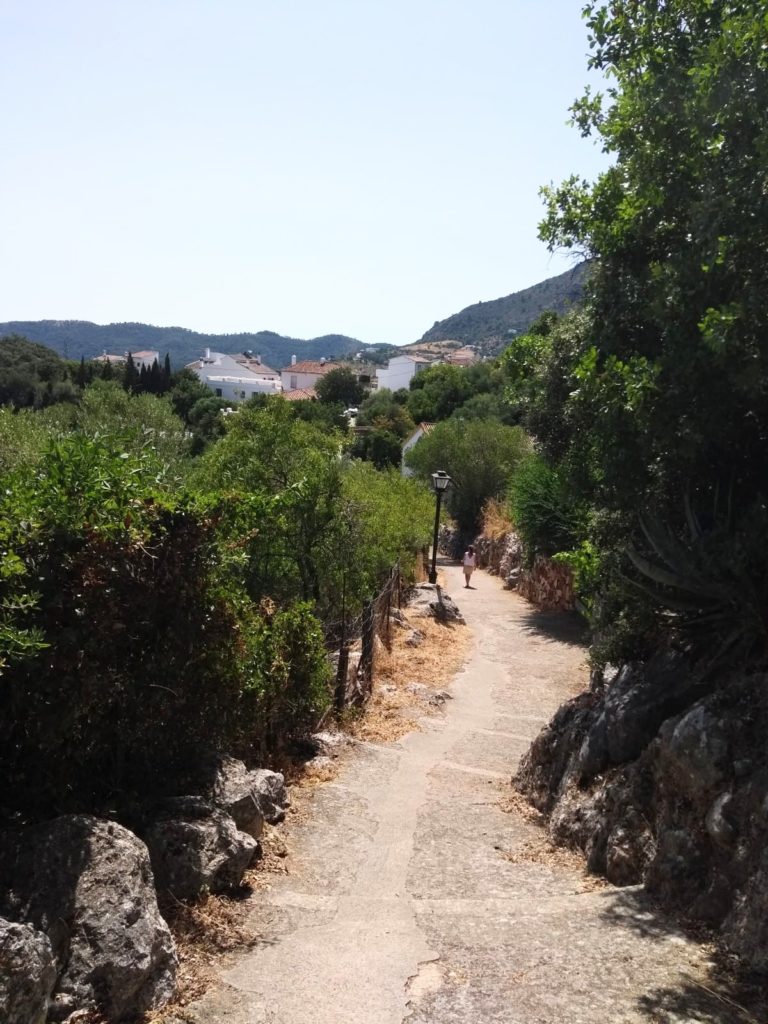 If you are coming by car, you can easily find parking at the bottom.
The walk is well worth it for the 360 degree views over the town.
There's also a small, 17th century chapel onsite.
On a cloud free day you can see Morocco and Gibraltar in the distance. The castle is also known as Eagles, as many eagles and vultures soar high in the sky above the area.
Stroll the pretty streets
Stroll the pretty Gaucin narrow streets at your leisure. There are many photo opportunities to keep you occupied and wowed.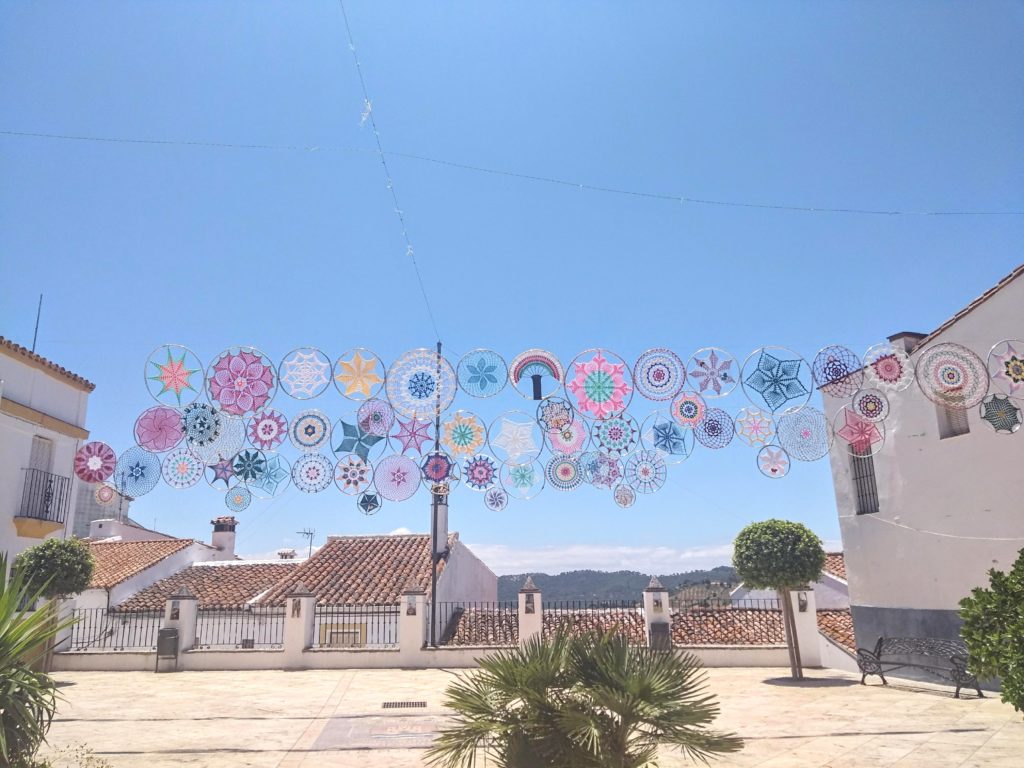 You don't need an actual gym here!
Horse riding
There are plenty of horse riding activities in the area for all level.
We choose Andalusian Horse Riding Adventure (unfortunately closed now), run by an English lady. The stables were situated in the Andalusian hills in Monda. There are plenty of other horse riding opportunities in the area.
The ride was easy and relaxed, although desert hot regardless of the early morning start.
The views over the mountains were awesome.
Roman Baths
Hedionda Roman baths are the remains of ancient baths which dates back to the 1st century BC. The baths are located between Casares and Manilva. It's is said the baths are good for your skin due to the sulphurous waters.
The baths are also free and are in the most wonderful rural, peaceful setting.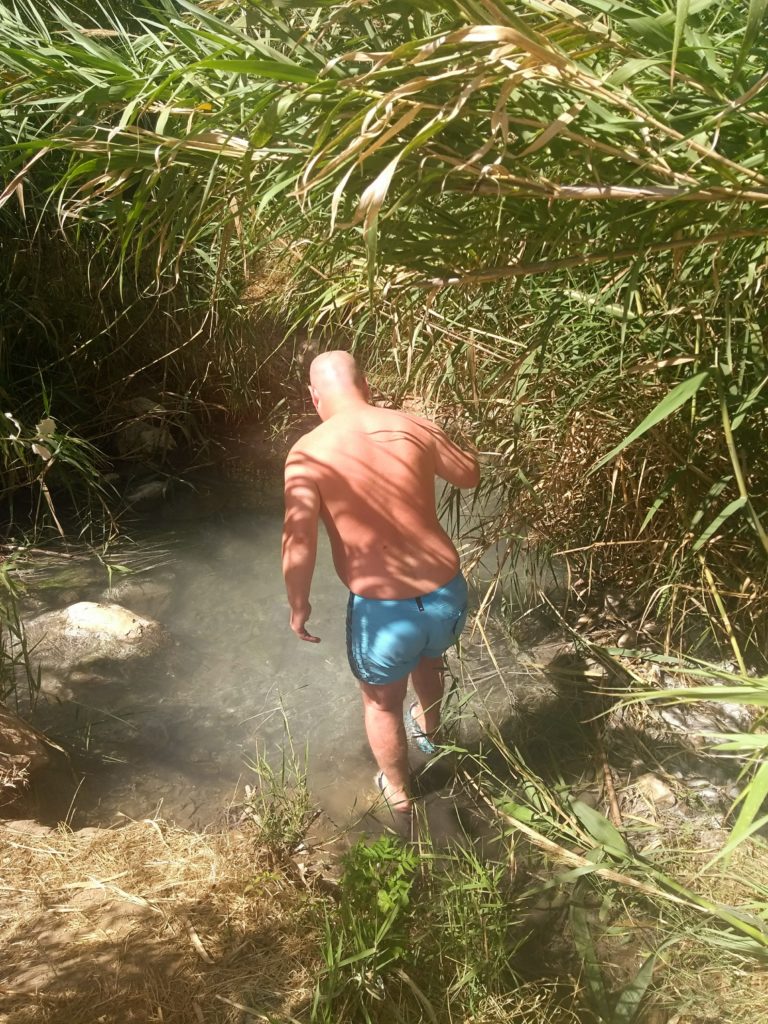 Who needs an expensive spa!
Restaurants
Eat traditional tapas in one of the alfresco restaurants. Vegetarian tapas also, which we just loved!
Bars
Sit in the Plaza with a cold beer and watch the world go by, or join in with the locals. We found the locals very friendly and on occasion we would have a few entertaining evenings together with them.
Public pool
If your accommodation does not have a pool, you can use the public pool for a small fee. We didn't benefit from this as it was a full day's fee, when we only wanted to lay by it for an hour.
Check out the other areas close by
If the vistas of Estepona and Ronda weren't enough, we were greeted with the most amazing views on our drive.
From sunflower fields to views over the mountains, it really is a beautiful destination.
Estepona
You will find the same beautiful whitewashed buildings here like in Gaucin. Estepona is a resort town, with a pretty marina and palm fringed beach. Only approximately a 40 minutes drive from Gaucin. As this was just a day trip for us, we just took some pretty pictures and took a leisurely walk in the area.
The beach
Estepona has lovely clean, litter free beaches, there is Estepona main one, Playa La Rada, not far from the town centre and also you have Playa del Cristo, Galera, Bahia Dorada, along with Playa de Guadalobon. Playa La Rada is long, at almost 2 miles long and is wide, with access to public toilets, showers, peddle boats, hammocks and sunbeds if you desire. The promenade is great for a stroll and is well maintained with plants and flowers.
The Marina
Located close to the town centre, the marina is accessible by foot. You can check out the luxurious boats that berthe there. The marina is surrounded by bars and restaurants and is a lively, atmospheric, and exciting from day until night.
Ronda
A 45 minutes drive from Gaucin brings you to the dramatic mountaintop of Ronda, set above a deep gorge, spanned by a stone bridge.
Puente Nuevo bridge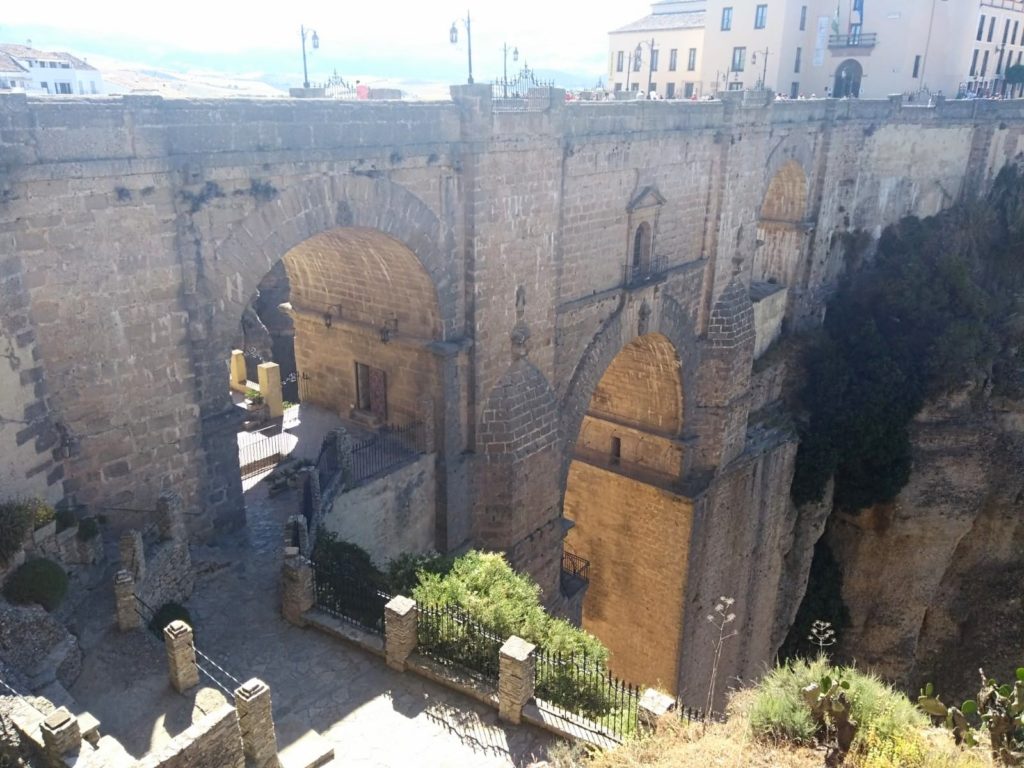 The Puente Nuevo bridge is very popular with tourist, as they arrive in floods to take pictures of the spectacular views from the top. It's a breathtaking historical bridge which connects the two parts of the city.
Also be sure to check out the Puente Viejo bridge and the bridge of San Miguel. You will be spoilt for choice with the different vista angle points.
Ronda is one of Spain's oldest towns and has still kept its charm, regardless of the flocking tourists.
Ronda's Arab Walls and City Gates
You can really feel the history of the town as you tramp over the cobble streets, and look in wander at it's old churches, castle and city walls.
If you love Spain like we do, check out our other Destinations such as Gibraltar , Barcelona and Marbella.