Singapore
It is true what they say about Singapore Changi airport as we breezed through and out to the MRT system. The airport is one of the top best in the world, infact it was ranked the world's best airport for the eighth year in a row in 2020.
We could see why with its snooze lounges, comfy, massage chairs, it's massive waterfall, shower rooms, a theatre, a variety of restaurants, bars, shops as well as beauty salons, hairdressers, a relaxing garden oasis among much more. Singapore surely takes the stress out of travel!
Our highlights
Unfortunately no race was on at the time of our visit, but Knox was in his element all the same as he revved his engine along the circuit!
The F1 event takes place on the Marina Bay Street Circuit. The circuit length is approximately 5.063 km and there are 61 laps. Surprisingly the circuit only opened in 2008 and were the first ones in Formula One history to host a night-time race.
Orchard Road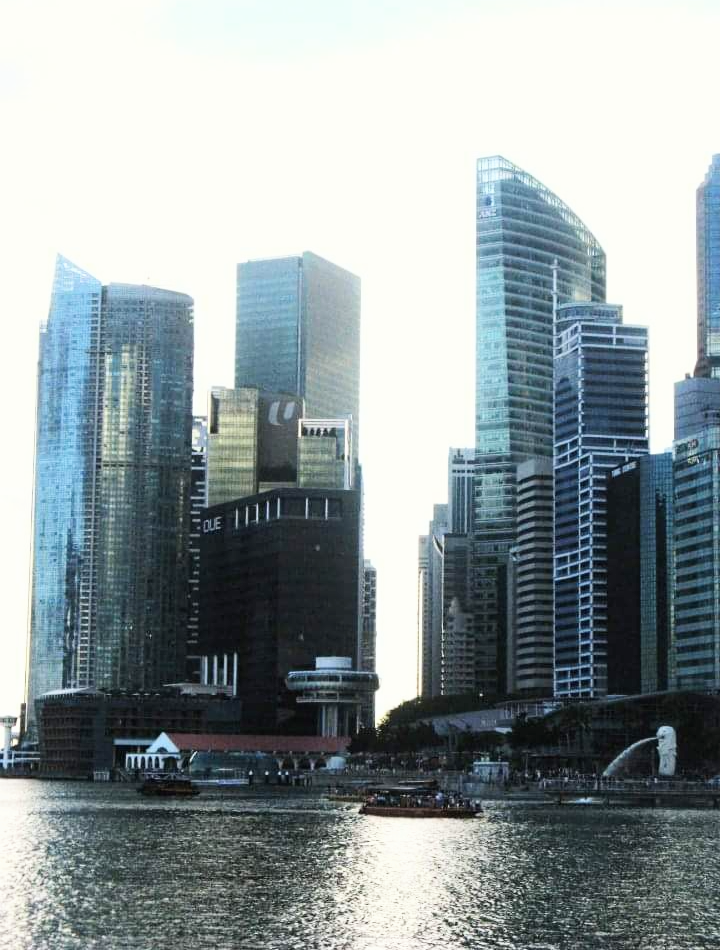 Taste the atmosphere of Orchard Road, with its one-way boulevard, wide-open avenues, lined with plazas, posh hotels, and delectable restaurants.
It is shopper's paradise and buzzing. Thousands treaded the boulevard, with its clean, non-chewing gummed pavements and its profusion of grand modern architecture together with a parade of lavish designer labels, such as Tiffany's, Versace, Gucci, and Prada.
If you prefer less egotistical brands commence to the surfing world of the Pacific Plaza, with a variety of shops at reasonable prices.
Or how about the Far East Plaza for a youthful energy! You will go through a warren of corridors where the clothes are unique and the prices a reasonable tag. Most shops were miniature but with a good eye, knack and style the Singaporeans turned them into cute boutiques full of imagination and flair, making use of every tiny bit of space.
Marina Bay Sands
Only built in 2010, the Marina Bay Sands is relatively young. It is one of Singapore's most instragramed image.
Visitors flock here to see, or relax in the world's largest rooftop Infinity Pool, with a cocktail. It's approx $23 for adults to go to the very top, but if you plan to use the bar, entry is free and you can spend the $23 on a Singapore Sling!
The massive long ship like pool looks as if it's hanging of the edge, but it's really just an illusion and quite safe.
The hotel and entertainment complex has three 55-storey hotel towers. It's an impressive sight, but can get extremely busy with tourists.
Dining
Singapore is an absolute pleasure to eat out in. It has a variety of restaurants to suit every palate and budget. It is also excellent for vegans and vegetarians, which we loved. Prices are reasonable to and wines delectable.
Karaoke
When in Singapore you cannot leave without taking part in some karaoke.
We checked out, Plasma English Pub, which had nothing in it to distinguish it was English at all. Except the singing language.
The crowd is gentle on you and the atmosphere in the bars are welcoming and have a fun vibe. It's a great place to meet the locals over a beer! It also give Knox the opportunity to sing his party piece, King of the Road!
Sentosa Island
Sentosa Island is a pleasure park centred around the legend of the Merlion. Unfortunately Merlion is now permanently closed due to being demolished.
It's such a shame as we loved Merlion with his lions head a fish body!
It had been designed by Australian sculptor James Martinand built in 1995.
Don't fret though that Merlion has gone. There is more to see at Sentosa Island! (And, so you aren't completely disappointed, there is actually another 6 Merliins dotted around Singapore in various places)!
At Sentosa you will also find a man-made beach here as well as the adventure waterpark, spas, lush gardens, Universal Studios, a butterfly and insect discovery, or the Skyride, which is an open-air cable-driven chairlift which stretches from mainland Singapore all the way to Sentosa island. Definitely one of our highlights, no matter how rickety!
Raffles
Raffles Hotel is sumptuous. Full of elegance and associations with literary greats such as Rudyard Kipling and Somerset Maugham.
A colonial icon of a bygone era, its luxury was a testament to the wealth of this thriving trade cross roads orchestrated by its name giver 'Sir Stamford Raffles'. Posing like a monument in its neo-renaissance architectural grandeur, the hotel battled with the latest state of the art high rises for the continuing influx of riches.
It was a breath of fresh air to see that even with all the modern tall glass structures around, the well spaced blocks still maintained areas of low key buildings along leafy avenues. In that respect Raffles was not totally dwarfed, and still attracted plenty of attention.
The doorman in his full British Raj-Regalia enhanced the old-world feel.
The hotel has plenty of opulent suites to choose from as well as fine dining. If you can't afford the £600 + a night, then why not call in for their special Singapore Sling cocktail. Bare in mind, they aren't cheap at around £17! But you really are just buying the experience to sit in luxury!
Singapore River
The mouth of Singapore River used to be the Old Port of Singapore. It was a centre for commerce, trade and finance. The river runs parallel to Alexandra Road and feeds into the Marina Reservoir.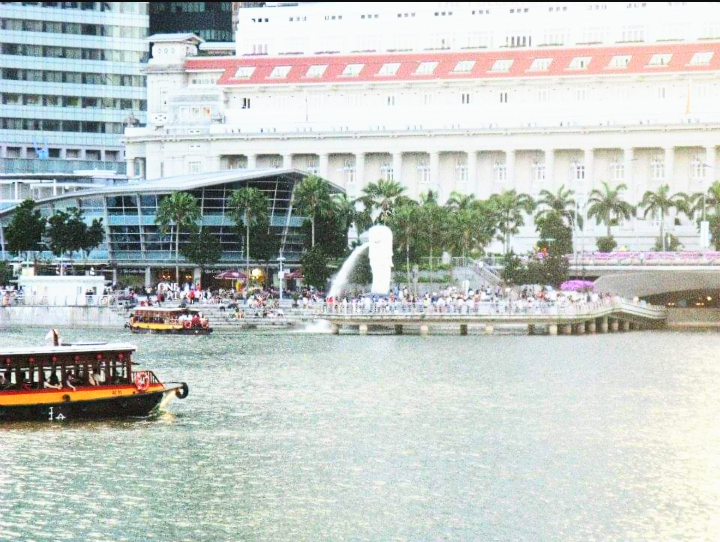 You can take a cruise of the Singapore River. It's approximately a 40 minute ride which you will see both historical landmarks and beautiful iconic structures.
For something extraordinary you could take the sunset or night time cruise. The sight over the bay is stunning. The last ride is at 10.30 pm.
It's around $25 per adult and $15 for a child.
Gardens by the Bay
It's mind bogglingly the architecture at Gardens of the Bay, as well as the blooming flowers and fauna. There are approximately 40 sculptures from around the world. Featuring unique, stunning pieces including crafts and stone work.
It surely is an artist's and nature lovers paradise.
In 2006, an international competition was launched to find design ideas for the Gardens. It drew more than entries came from all over the world. These young gardens have grown in wonder over the years, providing an oasis for locals as well as tourists who visit from across the globe.
China Town
Chinatown originally was a division of colonial Singapore where Chinese immigrants tended to reside. Although as it grew, immigrants settled in other areas of the island-city.
It's a contrast to the rest of the city, with low rise buildings. A bustling neighborhood from morning to night, you will find the bold red and gold tones that run through the area, to traditional Chinese food, pop up stalls, crafts and lots more.
Accommodation
Singapore has a whole range of accommodation to suit all tastes and preferences. You can opt for anything from budget to super luxury. As well as smart apartments or Airbnbs.
Luxury
If you love opulence, mixed with rich colonial history, Raffles hotel will blow you away.
£600 will get you a luxury suite and service to suit a king or queen. You might never want to leave.
Located at a superb location also: 1 Beach Road
Marina Bay Sands
For the most iconic hotel, why not try Marina Bay Sands hotel, with stunning bay views. Also known for the world's largest rooftop Infinity Pool, award-winning dining, and a wide range of shopping and entertainment.
It will set you back approximately £240 a night.
Located at: 10 Bayfront Avenue
Midrange
Naumi Hotel Singapore
Naumi is in the Bras Basah area, busy downtown area with the landmark Raffles Hotel & the National Museum. It's an ultra modern hotel, with gym, restaurant and all mod cons.
Approximately £125 per night.
Address: 41 Seah Street
Fullerton
At approximately £200 a night, the Fullerton is a grand neoclassical landmark built in 1928. It has stunning elegant rooms looking over Marina Bay. If you want scrumptious accommodation at a keen price you can't go wrong with the Fullerton.
Budget
RELC International Hotel
A clean, no frills hotel, with just a 15 minute walk to the famous Orchard Road. At only £65, you will have a lot left over for Singapore Slings!
Address: 30 Orange Grove Road Relc Building, Singapore 258352
An affordable modern hotel with free wi-fi and only a five minute walk to Orchard Road. Approximately £63 a night.
Address: 47 Hong Kong Street
Ibis hotel
Like the world all over, Ibis does what it says on the tin. Clean, no frills, with modern amenities and comfortable. Approximately £65 nightly.
Address: 170 Bencoolen Street.
Also if you are transiting and need to get your head down for a few hours and have a shower, the Aerotel Transit Hotel offers hourly accommodations, at various rates, at the Transit Lounge in Terminal 1, Changi airport.
If you liked reading you may be interested in our adventures in Holbox Island, Travel to the USA- A last minute prep guide, or our India Highlights!