Bavaro – Los Corales in Punta Cana
Bavaro is one of the beaches in the Punta Cana area of Dominican Republic. Punta Cana, itself, really being the village around the airport. We chose Barvaro due to the great reviews about the playa. The place we decided on was fairly close to the beach, local amenities, and close to the action, we hoped. We knew it was a bigger, more commercial, area than Bayahibe and it's always difficult to get a grasp of what a previously unvisited area will be like. Deciding to make this as our base for next 3 weeks, we wanted somewhere clean, cheap, and convenient.
Leaving Bayahibe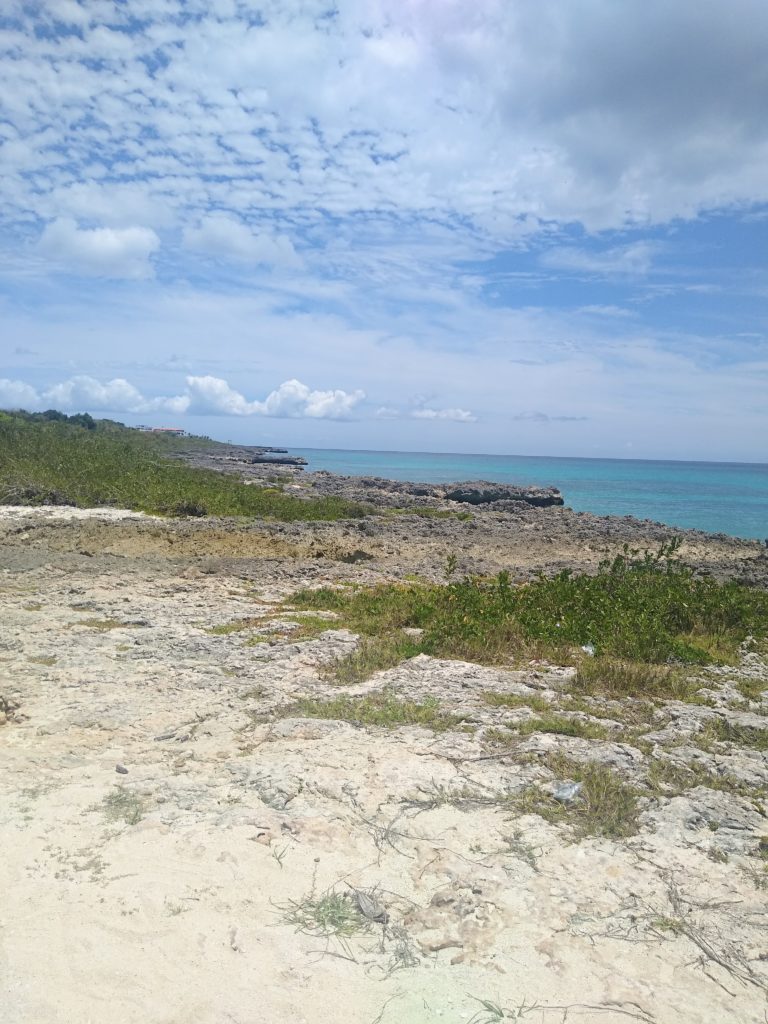 Bayahibe had endeared itself to our hearts by the end of the week, giving us a fondness for the area. There was definitely a charm to the village, it's marina, and the beaches in and around.
It's easy and tempting when you like a place to stay put. Our apartment there was a nice place but we wanted to reduce our costs so chose to bid a warm farewell to Bayahibe and try Bavaro as our base. From here, we hoped to investigate other parts of the island.
Getting to Bavaro
Once we had booked a place to stay, we organised with https://solanchtransport.com/en/ to bring us to Bavaro. It was easy to do online and they were much cheaper than local taxi services. We paid $46 (approximately £32) for the transport. The driver was there on time, the journey took just over an hour, and things went smoothly.
Accommodation merry-go-round
Booking accommodation, one always hopes to get it right. It's a bit of a leap of faith as you are relying on positive reviews being honest, photos of the place matching the reality, and the area being good. Sometimes it all goes a bit askew.
Villas Julia
We found Villas Julia, what we thought was a charming apt, on Airbnb. The reviews were excellent, and most importantly the cleanliness rated a five star. However, there was a cleaning fee £50 and a service fee of £100, so we decided to do our usual research to see if we could find another way to contact the host. An internet search managed to procure a direct contact and a WhatsApp message was sent.
After negotiation, we struck a deal – £18 ($25) nightly. However, he wouldn't take off the £36 ($50) cleaning fee and wanted a security deposit of £72 ($100). On top of that we would have to pay the electric at end of the stay. Not as cheap as we wanted but we decided to go for it.
Arrival at Villa Julia, Bavaro
Upon arrival at the gated community of Residences and Villas Bavaro, our first impression of the large complex was a mixed bag of some older but well maintained properties to many just simply rundown. We rounded the corner to the Villa Julia property. Old electric appliances such as fridges and debris surrounded it, as well as a building site next-door to the ground floor 'apartment'. Our expectations were misplaced. We didn't expect a palace but simple cleanliness and upkeep is a basic.
Inside, the dingy, dull, damp smelling apartment, with drilling and hammering from the heavy renovations being worked on next door, was not going to do. One of the most confusing aspects was that Edd, the owner, had asked us for that $50 cleaning fee for getting the apartment ready for the next guest. We found it impossible to see where he had utilised that fee, from the previous guest, when getting the place ready for us. It was stinking. Where do all those 5* reviews come from? We were deflated.
Decisive choice to move on
While Lis, the sister in-law of Edd; who had come to show us around, went to get something, we discussed our options. Both of us were of the opinion to leave. We quickly checked online to see if anything else was available. Due to an issue with our internet data, we needed to use their WiFi and had to quickly make a choice for one of the few we saw online. It was stressful, but we were required to think on our feet, and took a leap of faith and hope.
When Lis returned, we explained our decision. The expected anger and demands for some money never materialised. She accepted our choice as if she realised that the product they had was substandard. An Uber was ordered and we made a quick exit. That exit was made easier as we hadn't given any card details, or paid upfront, when making the booking.
Sol Caribe – Los Corales, Bavaro
This is an apartment complex close to the beach in the Los Corales area of Bavaro. They are simple studio and 1 bedroom apartments generally for holiday lets. All the studio apts are very similar and modern. There is a nice shiny tiled floor, kitchenette, wardrobe, chest of drawers, private bathroom as well as balcony looking over the pool area. Overall, it was a massive step up from Villas Julia, but there were still issues surrounding upkeep, maintenance of studios, and general cleanliness.
There are a few companies who own and manage the Sol Caribe APTS, as well as independent people. We hadn't booked with anyone but came here after seeing some pictures on a booking.com listing.
Alexander, our driver, was very helpful on the way, stopping to try and get my Claro data working ( to no avail), and was patient when we arrived. He waited, luggage on board, until something was sorted. Alexander only expected the actual fare we had agreed at the start of the Uber booking! Kindness of strangers!! Off course we doubled the fare! He was surprised and delighted.
Apartment B1 – Tropicana apartments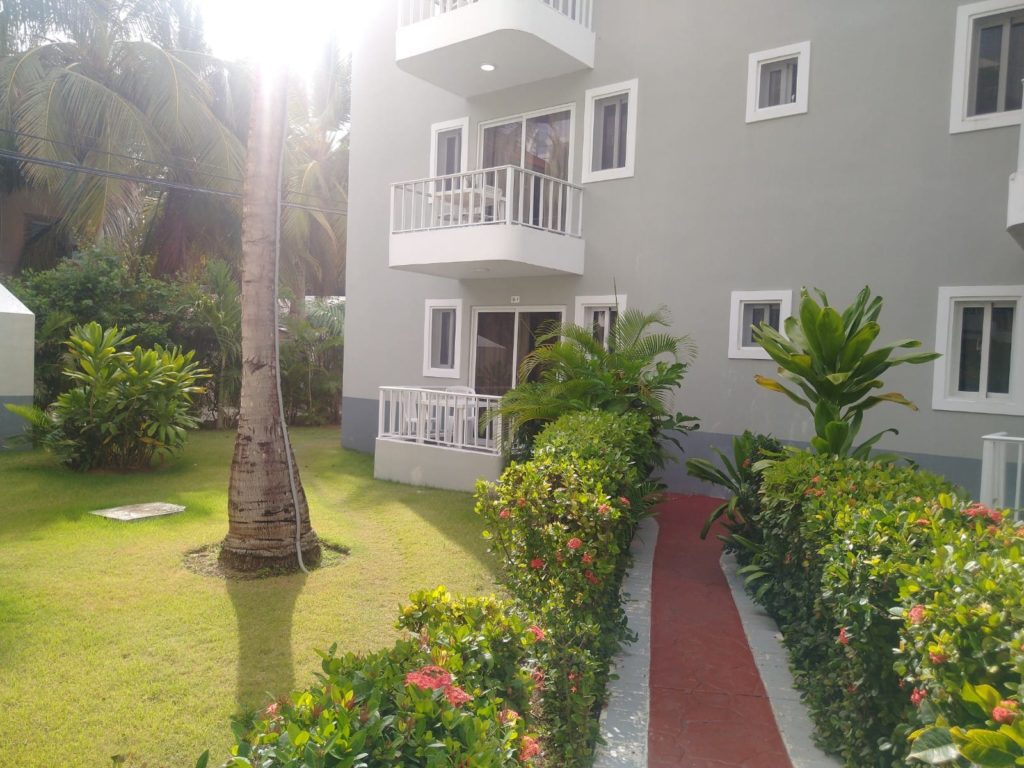 There were two offices. The 1st was shut so I (Knox) went into the one with a sign for Tropicana apartments as Miko waited with the bags. The woman had a couple of apartments free and showed me them. We wanted to stay for 3 weeks, but the one available for that time wasn't great, so we chose the better one that was available for only that night. It would give us breathing space. We negotiated a better than advertised price ($85 down to $65) for a cash payment and moved our luggage in.
Apartment A3 – Ramarsi and Yuraima.
We got straight onto finding a longer term solution once in B1. Going back to our initial draw here, we checked further info on booking.com. A visit to the offices at the entrance, found the 1st office now open. The guy had little English and our Spanish is still inadequate for full conversations. Even so, our message was put across by a bit of speech and the use of the pictures from the online listing. He recognised the picture of Yuraima and the apartments. He phoned and they were on their way.
Yuraima and Ramarsi, her husband, showed us a couple of apartments. The bigger 1 bedroom one was a bit sparse and dull. We looked at the smaller studio and negotiations started. It was a bit cleaner but still not perfect. We came to a price that included a portion of electric in the price (often this is an add on that can up the cost by quite a bit, especially with longer stays). We said we would think about it and let them know in an hour.
They came to us a few minutes later and offered the same price ($46000 pesos, £572, $810) with all the electricity bill included. The deal was done and they gave us the keys for moving in the next morning.
Final apartment – Ramarsi and Yuraima
In the morning we went to move our stuff in. Upon opening the apartment door, we were struck by a nauseating chemical smell. On further inspection, the fridge was discovered to be leaking at the back. There was also an issue in the bathroom with the shower and the smelly water that was coming out of it. We got onto Ramarsi straight away and he came round. He saw the problem and offered the solution of moving us to another in the complex.
Finally somewhere to stay in Bavaro
While not perfect, the apt was habitable. The cleaners, coming around with a bar of soap and a dirty rag didn't cut it, as they were sent to change a stained sheet and go over a bathroom that was very lacking in sparkle. This meant our first thing to do was to get some cleaning products and scrub the place to within an inch of its life. Deep into the afternoon, and after missing Liverpool's dramatic win, we were finally in accommodation for the next couple/few weeks at least.
Bavaro / Los Corales beach, Punta Cana
There is nice white sand on Bavaro beach. It is backed by resorts and condos, causing a lot of its charm to be lost. The palms are tall and spaced out so lacking in shade other than the resorts' dried leafed umbrellas. Kinda reminded us of Cancun or Acapulco / Punta Diamanté.
The water is very difficult to get to because of a thick, several metres, barrier of seaweed. It's worse than Holbox. The turquoise water is also awash with it. There seems to be a daily, losing battle, to try and clear the sargassum as JCBs, men with rakes, and bin lorries all muck in.
Time for a sunbathe
There was a quiet spot for us to sit. I (Miko) sat on the public sand while Knox cheekily took shade under the umbrella of very quiet resort. A wee security guy did come and speak to him but when he showed his burn wounds, he was fine and left knox alone.
Some days the path was clear enough to get to the water and it felt more like a Caribbean getaway. Thankfully, we only had to put up with a few hawkers that, generally, took no for an answer. It was a delight to also be visited by a few beachcombing pigeons. They do get everywhere lol.
Shameful practices
After seeing, in Mexico and Costa Rica, so many wild animals living freely in their natural habitat, it's distressing to see animals being used for entertainment purposes. In Bayahibe and Bavaro, we saw iguanas, monkeys, and Macaws enslaved as tourist photo ops. Their slave masters carrying them along the beach, collar and lead on, with a camera ready enable stupid tourists to get their photo taken with the captive. It's shameful and heartbreaking. The animals look undernourished and drugged up.

Another issue, not as bad as above but something that perpetuates misinformation, is the problem of 'private' resorts trying to take over public beaches. Nothing new and plenty of money greases the corrupt machine. We had a security guard try and tell us that we couldn't walk on a particular stretch of beach. He went quiet when we told him it was a public beach and we could walk up it if we wanted.
Bavaro – Los Corales centre
Bavaro is a large sprawl area, loosely attached to Punta Cana, that is dominated by resorts and condos. As mentioned before, this takes over the beaches somewhat. On top of this, the area has a vastly different soul and vibe to Bayahibe. It's characterised by being predominantly focused on tourists, as the locals and migrant workers cater for them, leading to an unbalanced social structure. Bavaro is an already over saturated area but that hasn't stopped lots of new construction filling every available space.
In saying that, there is a buzz about the place, often a very loud, pumping buzz, that gives the Punta Cana / Bavaro area it's appeal to party goers. There are plenty of restaurant choices, numerous bars, and supermarkets to buy food etc. There are a few street hangers about, much more at night than day, offering numerous services including motorbike taxis, drugs, massage, and prostitution. It can feel a bit seedy and edgy.
At the moment there is a restrictions in place due to covid. Bars / restaurants have to close at 10pm during the week and 9pm at the weekend. Police don't seem to 'police' it though and nightclubs 'drive me crazy music' can be heard well into the early hours.
In hindsight, we would have preferred to stay longer in Bayahibe and we may not stay here for the 3 weeks we intended.
Eating and drinking
At the same time, we have had some nice meals, out and take away, as well as a few drinks in a bar or two. We have also chatted to some good people both from Dominican Republic and abroad.
Owned by Lorenzo, this restaurant has a small menu that focuses on good homemade food. We had delicious pasta, fusilli and tortellini, both made freshly and to order with plenty of vegetables for the tomato based sauce of the fusilli, and a creamy mushroom sauce with the spinach and ricotta Tortellini.
Lorenzo and the crew were super attentive throughout. Our mains were scrumptious and we also loved our caprese starter as well as the homemade blueberry pie. This was all finished off with complimentary Limoncello.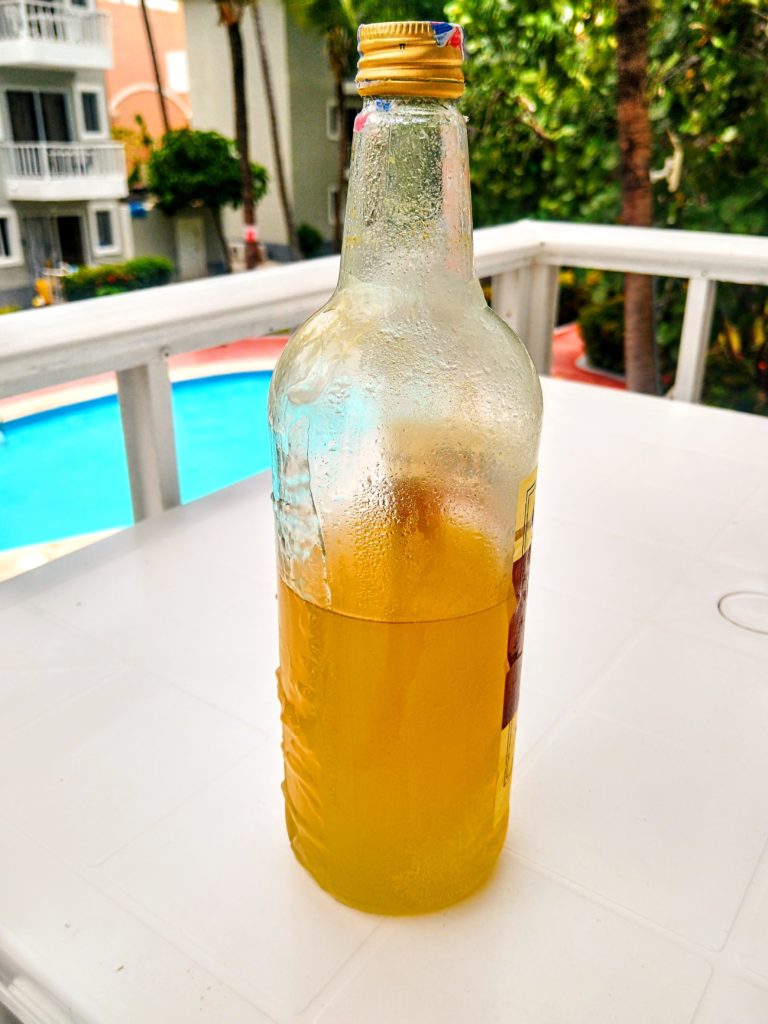 The Limoncello was so good that we had to have a bottle 😂.
Pizza Bavaro
A pizza sit in and delivery in the area. We got delivery, ordered easily over WhatsApp, but they managed to get our order wrong. Not the best impression but they did offer to resend the order or give a refund.
Another sit-in and delivery Italian restaurant in the local vicinity. Pizza was great and would eat again.
We had a couple of drinks here as we laundered our clothes just a few doors away. The friendly, attentive waitress, Giselle, had a good chat. They have live music some nights and a small menu that lacks vegetarian dishes at the moment. This will hopefully change as we were speaking to the new owners, Susan and Jim, who had literally taken over that day.
They were enthusiastic about their plans to move the business forward. We put in a good word for Giselle, as she plays the French horn, in the hope they bring a different dynamic to music on their small stage. Due to working there as a waitress, she didn't feel that she would be allowed.
Yuraima and Ramarsi's place – Mambo Beach.
After we chatted to a couple, on our way back from Di Lorenzo, we managed to sneak into a bar that was open just past curfew (local covid restrictions) and had a mini lock-in with this couple. The bar/restaurant ended up being owned by Yuraima and Ramarsi, our landlords, lol. It was good craic as the DJ played our requests and alternated between salsa and Irish music. Yuraima and her puppy, Alana, joined in with the jig.
Good choice for reasonable croissants and homemade bread. Fresh in the morning and best consumed then. They also have a selection of cakes and pastries.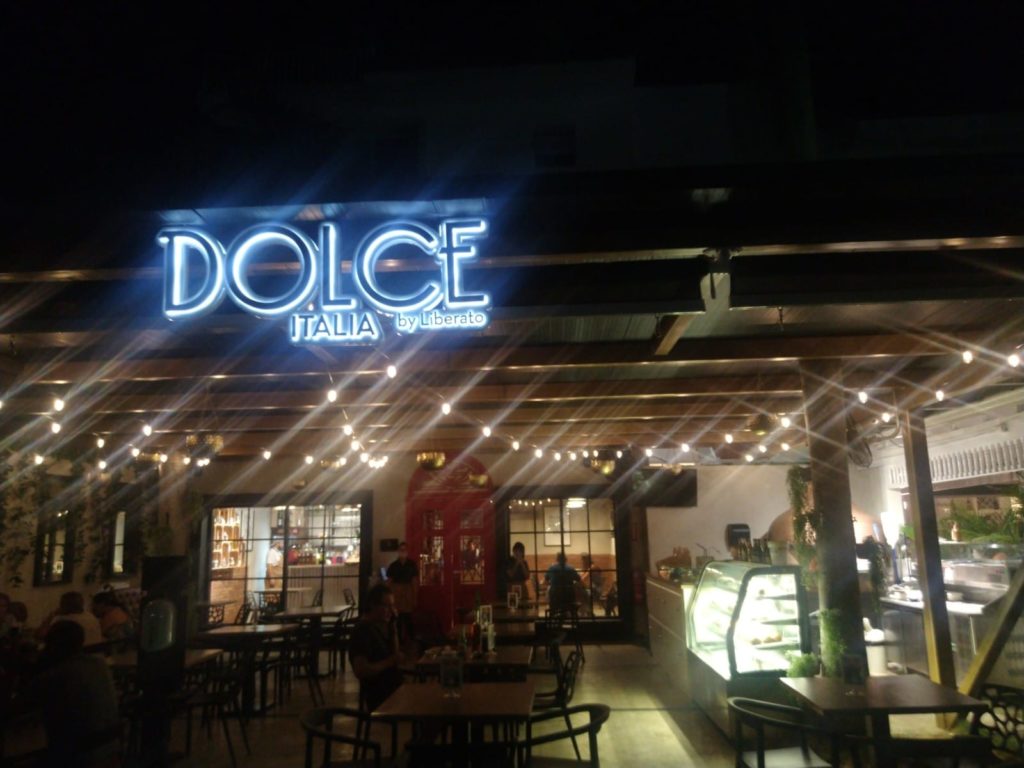 Yes, another Italian joint that does pizza, pasta, cakes, etc. The food is decent and we tried it because Bella Napoli was shut and di Lorenzo only does pasta. Their social media shows their other location but they do have a place in Los Corales, just beside Dalia's cafe and bakery.
Not our usual type of place, as very much a fresh seafood restaurant. Located at the entrance to the beach, Randy, the nice waiter, had a quick chat. We decided to stop in for a beer on the way back to our apartment after a hard day at the beach.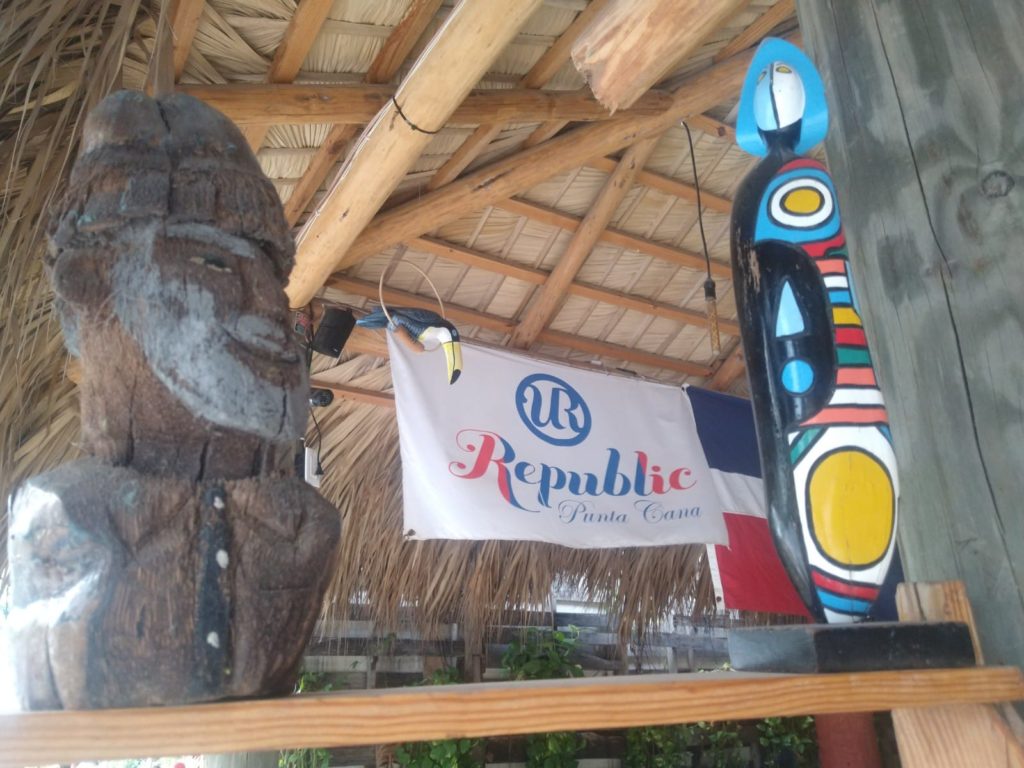 A chilled out bar/restaurant on Calle Aruba. Has live sports on a big TV plus also has regular live music. That's when it can get lively. The real draw for us was when we heard a deep bark.
Then we discovered two gorgeous German Shepherd dogs, Onyx and Aspra. They were allowed to come out from the back and were delighted in the freedom. Kisses, play fights, and a walk ensued that we had fun going on too. Such lovable And friendly souls. Our Hearts were stolen again.
Supermarkets and other amenities in Bavaro / Los Corales
There are a number of local supermarkets etc within a couple of Kms. Like Bayahibe, a pickup truck full of fruit and vegetables also makes the rounds in the area. He does like to charge tourist tax, though, but that can even be leveled at shops and supermarkets in the vicinity.
Super Mercato Ciccolella
Probably, the most well stocked supermarket in Los Corales. Has a reasonable selection of fruit and veg, cheeses, tinned food, alcohol, beverages, cleaning products etc. It is reasonably priced for a tourist area.
Mini-market Irina
A smaller market about 150 metres away on Calle Aruba. It has a reasonable selection and also has a top up machine, where you can get a recharge for Claro and other phone and service providers. Very handy.
Super Lama supermarket
A bit further into the Bavaro area and couple Kms from Los Corales. It is bigger but sort of flatters to deceive as it feels as the supermarket should have a much better stock. We will investigate further afield when next doing a larger shop.
Laundry Max Los Corales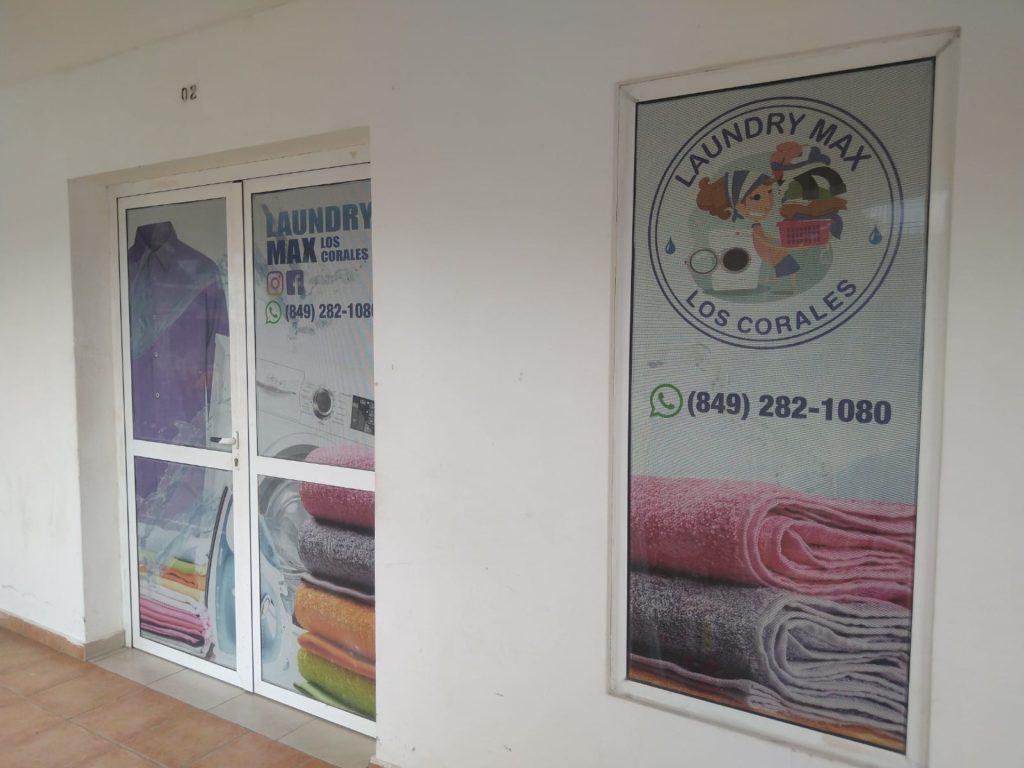 A self service or service wash laundry. Reasonable prices (150 pesos for a small washing machine and 200 pesos for the dryer). We were happy to take control of our own wash.
One week in Bavaro
We are almost 1 week into our stay in Los Corales, Bavaro, Punta Cana. It has flown in. My wounds are now healing well. We have investigated the close locality. We look forward to going a bit further afield to check other things to do and I (Miko) maybe will do a spot of shopping. Watch this space 😉.
A word of warning!
Mosquitos! Day and night! Usually mosquitos buzz, right? Well these ones come in for the kill silently! Little buggers! Bring spray. Lots!