Sayulita: Freedom and Temptation.

Sayulita arrival:
The closest airport is in Peurto Vallarta. Viva aerobus flight CDMX to PVR was our flight but other airlines do the route. Flight takes just over an hour. Only taxis allowed to pick up at the airport are the white Federal Taxi and will cost in excess of 1000 pesos and as much as 1500 pesos to get to Sayulita. Go to the counters in the main hall. To get a much cheaper option, come through the Time Share sales shark tank (Ignore, Ignore, Ignore) as you leave the baggage hall. Exit the airport main hall and turn left. Walk to the end of the building (takes a minute) towards the highway. Turn left again and you'll see the bridge. Cross the bridge and there are taxi drivers there. There was a frenzy as young kids tried to grab bags for tips. It's up to you but we wheeled our own cases.
The drivers will negotiate so don't always take the first price. We had an Uber booked from here, for 425 pesos, but he started messing about, off the App, before arrival. A licenced taxi driver negotiated and the Uber lost out. The taxi driver we got charged us 450 pesos after negotiation. He also got a tip. Check this out video from https://www.puertovallarta.net/to see how easy it is to get there.
Always Reasearch your arrival to smooth the way.
Follow the jungle to lay your hat in Sayulita
Driving along the main road towards Sayulita from Puerto Vallarta, once we had passed Bucerias, reminded us a lot of the route to Palolem, Goa (India). We passed through a forested highway, with ramshacked road side shops, bars, and restaurants along the way. Excitedly, 40 mins later we arrived on Calle Revolucion in Sayulita.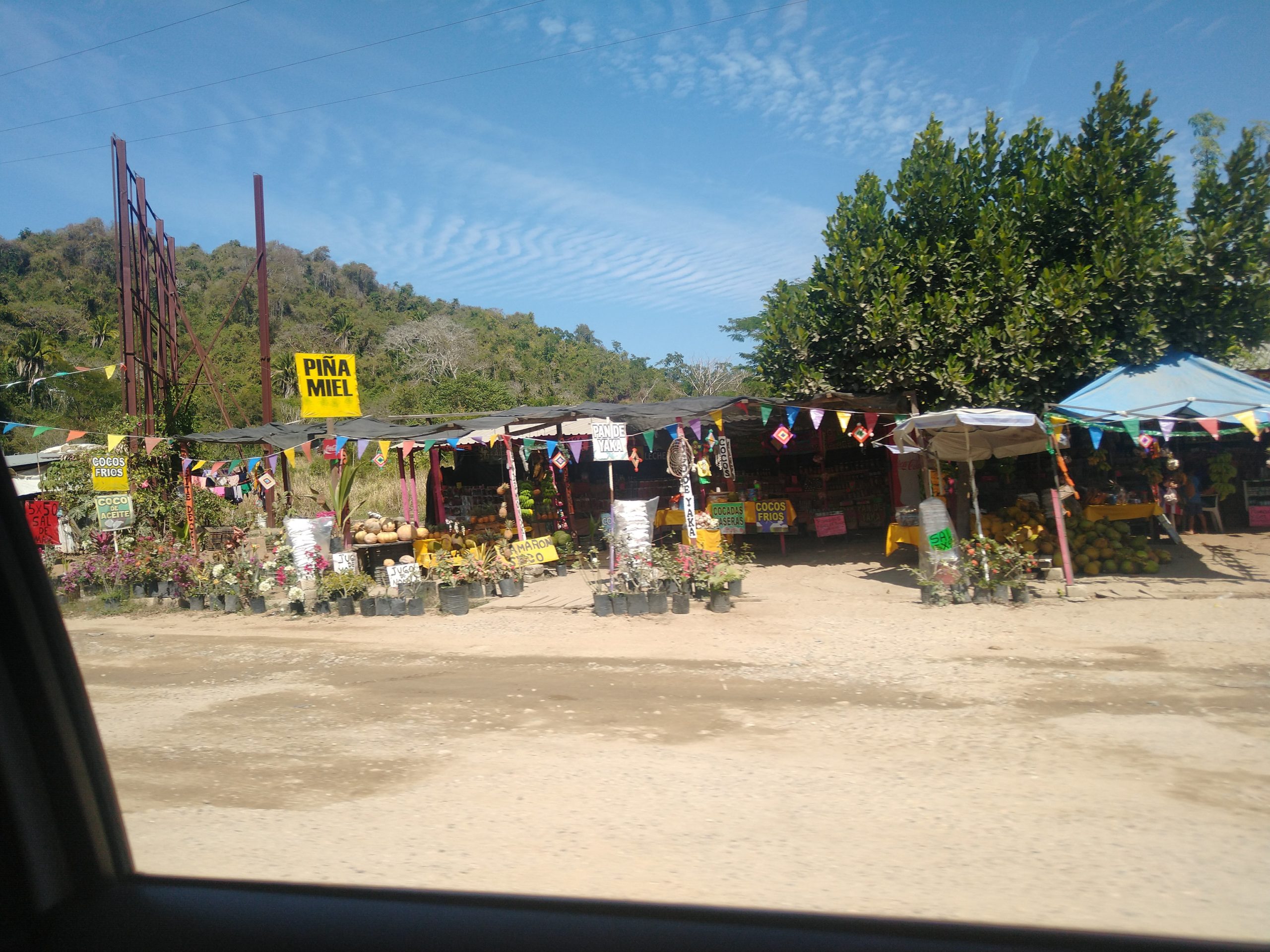 We arrived at our already booked accommodation. After scouring booking sites and Airbnb, we realised Sayulita wasn't cheap and you didn't seem to get much for your money. We saw this place and found a direct form of messaging. Cutting out the middle person, we saved ourselves a couple of hundred pounds. Always worth a try! It was simple, modern and clean.
It seems we are the only Irish in the village, surrounded by Americans, Canadian tourists, and a few Europeans, as well as the locals. Time to get out there.
Knox's Birthday weekend in Sayulita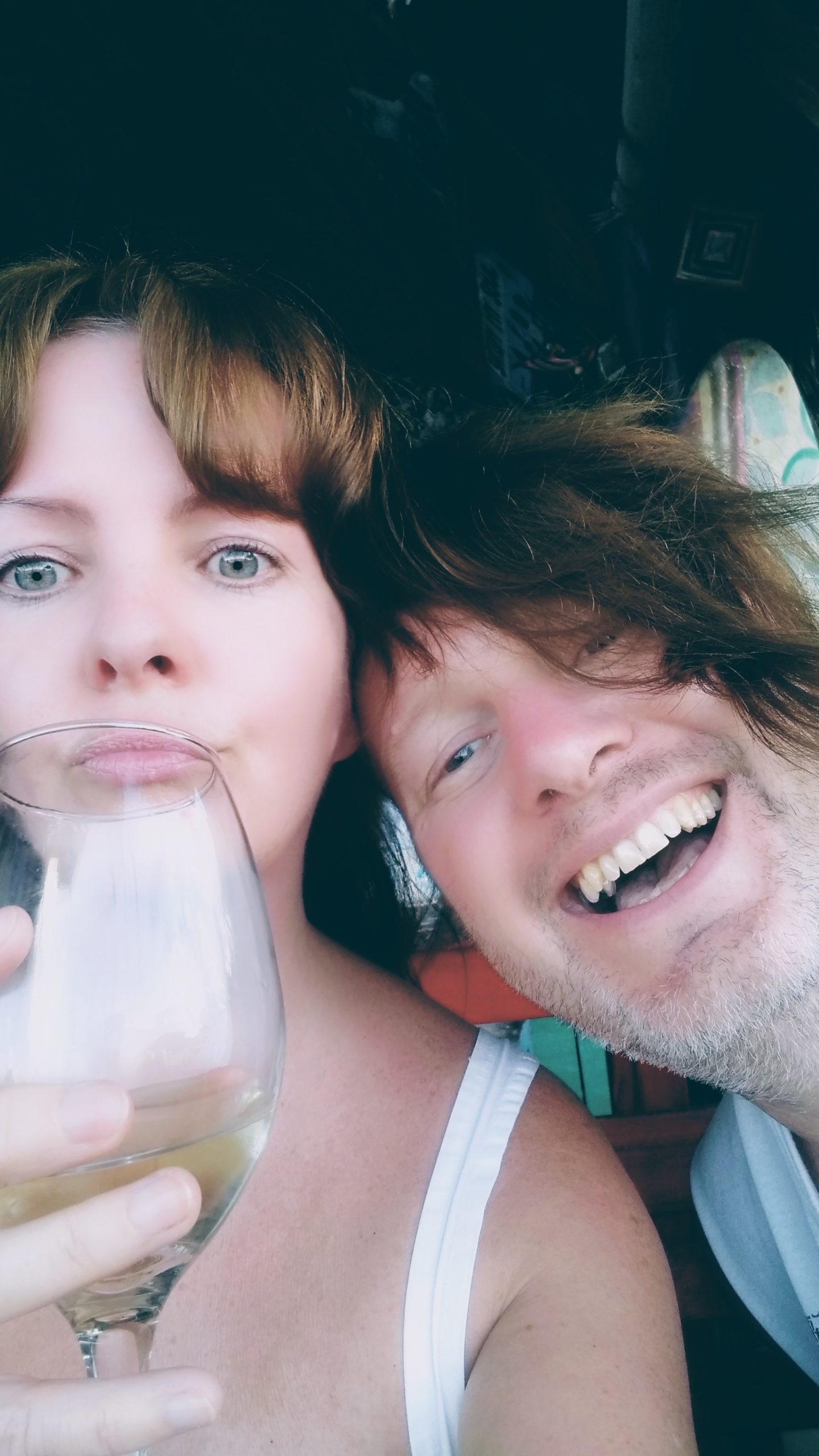 Knox's birthday was celebrated on the Saturday night. A session to behold. We had a slap up meal in La Rustica, a beautiful Italian restaurant, with one of the best veggie pizzas I (Miko) have tried. Food was washed down with too many proseccos and beers, while we watched the array of street performers stop and play. We took a liking to a Mariachi band of five, two kids and three men. All dressed up in their traditional Mexican finest. We requested La Bamba, a traditional Mexican folk song adapted by Richie Vallens. They sang and played fantastically. The party vibe in sayulita was truly on. We headed on a pub crawl, meeting people along the way, then enjoying the craic of more entertainment in the main plaza square.
Bohemian and Free
Artistic Sayulita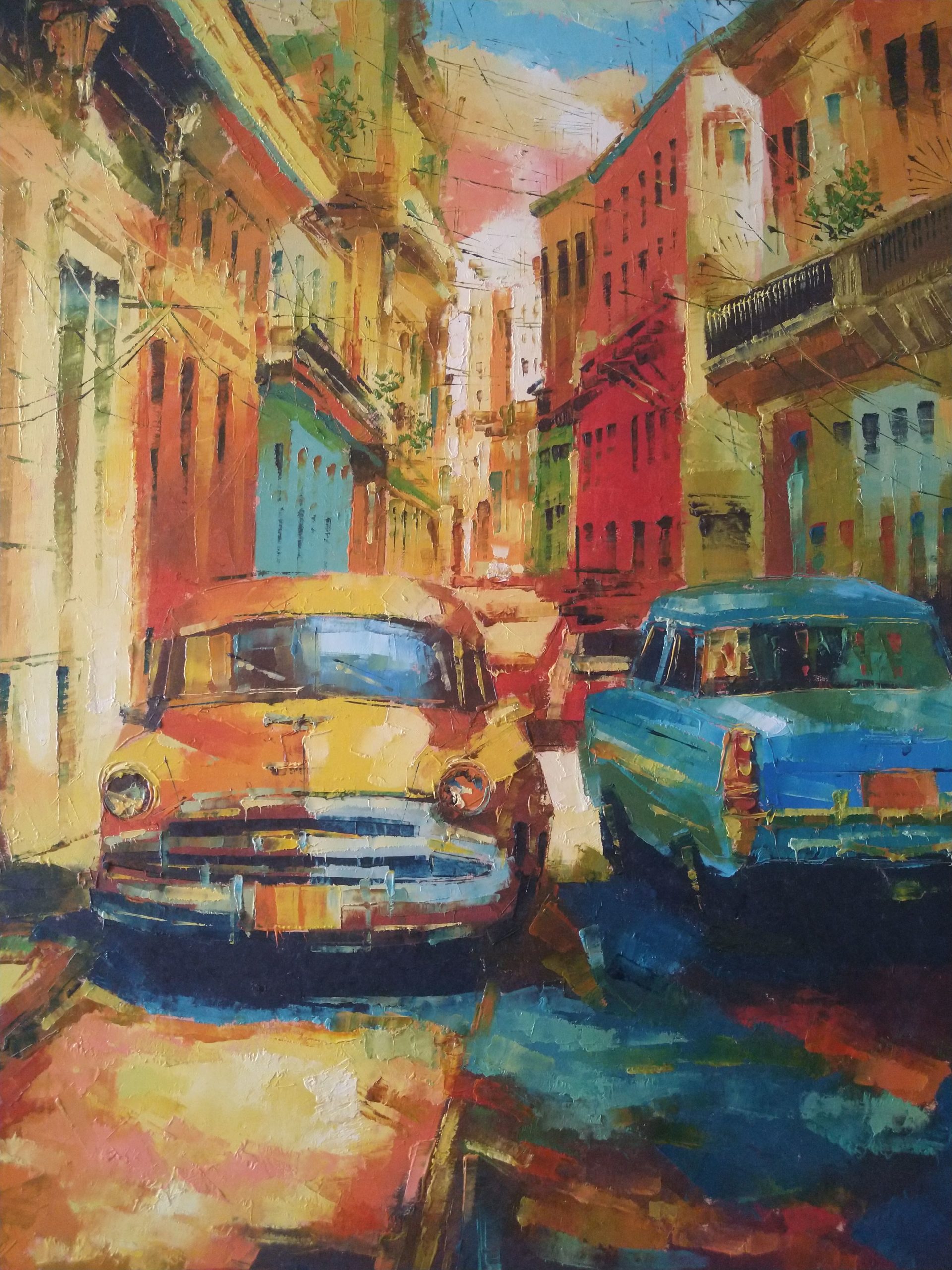 Sayulita is an array of bright colour. Vivid artwork is everywhere, from shop fronts (Pachamama), to walls, in bars (La Vega), and in the Gallerys (Palu Gallery). A musical place, you hear entertainment from early morning to the last thing at night. Mexicans seem to like to come alive at the crack of dawn and party until all hours, much like the tourists too. Our room looks out over a street. We put the A/ C on to drown out the noise sometimes, even though it's only 22/23 degrees. When you aren't partying all we want is sleep.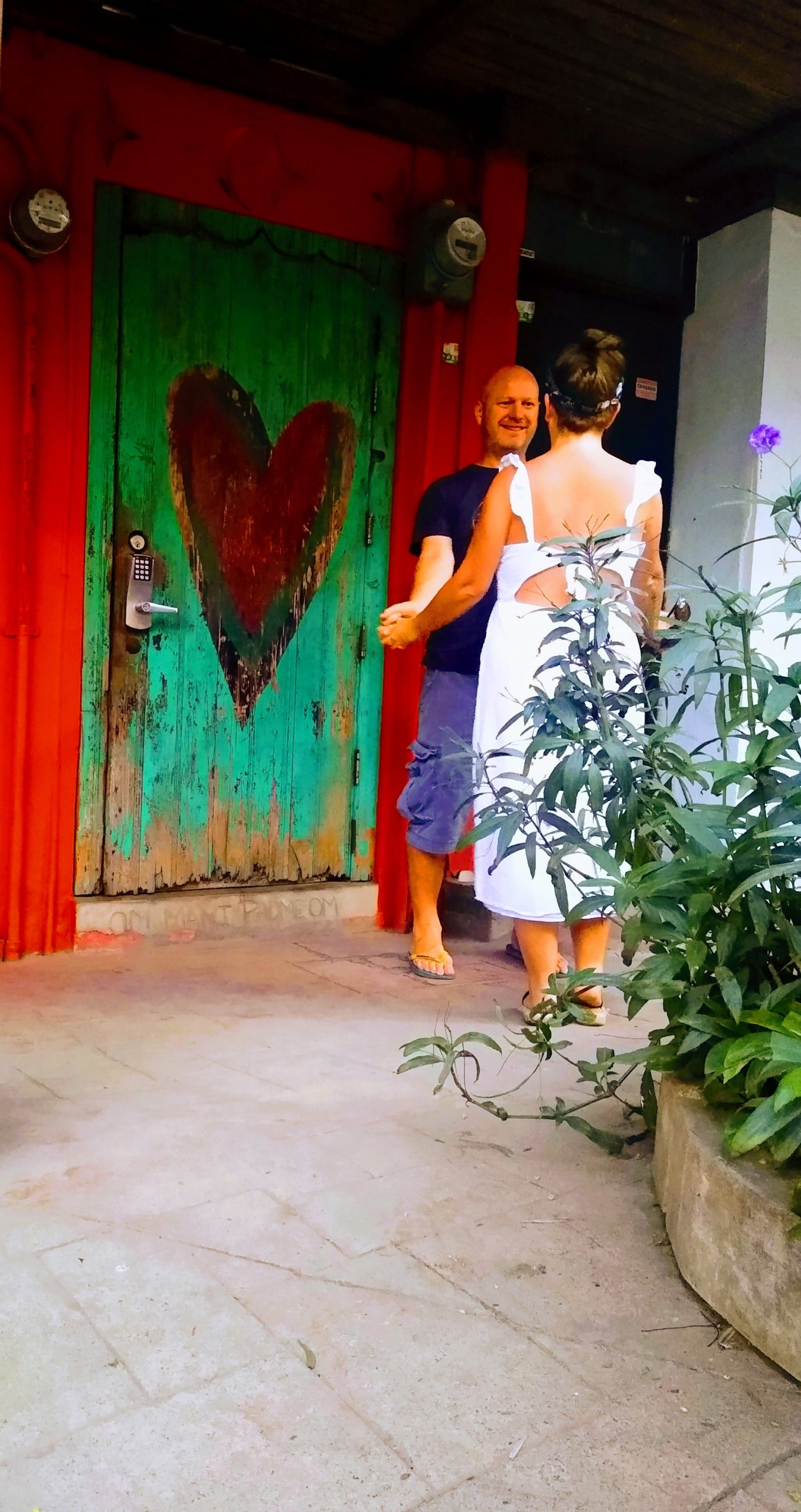 Lively street entertainment
The entertainers are from the traditional, to hip hop singers, break dancers, acoustic guitar singer songwriters, fire jugglers, boho saxophone players among many more. Music is not dead in sayulita and it's good for the soul. Cool buggies/golf carts roll on by, the preferred transport of sayulita. Dogs sit in the passenger seat.
Dog Friendly and Expressive Kids Sayulita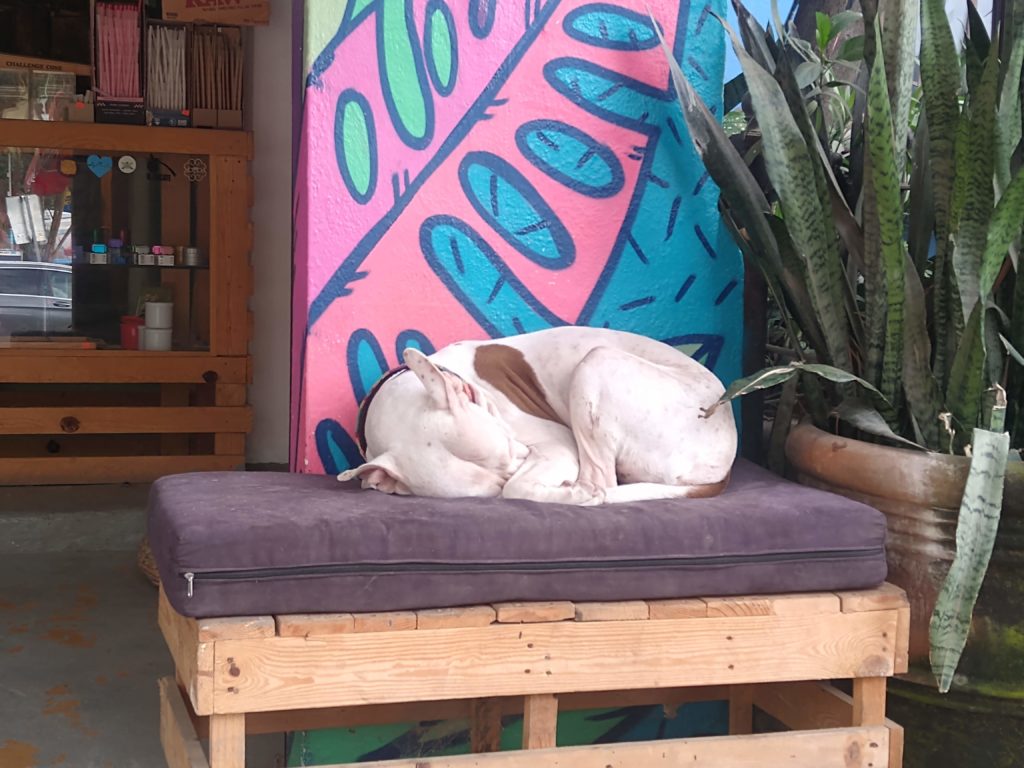 In fact there's loads of dogs in sayulita. The majority have collars, although they wander around where they want to. Sayulita is definitely a dog friendly place. Family friendly too, as young, hip kids skateboard about from morning to night without a care in the world. We spoke to their bohemian parents, who fled from their small town because of too many restrictions. They tell us Sayulita is safe and kids should be out enjoying their freedom. We agree. Fresh air, fun with friends, without being locked up in doors playing computer games.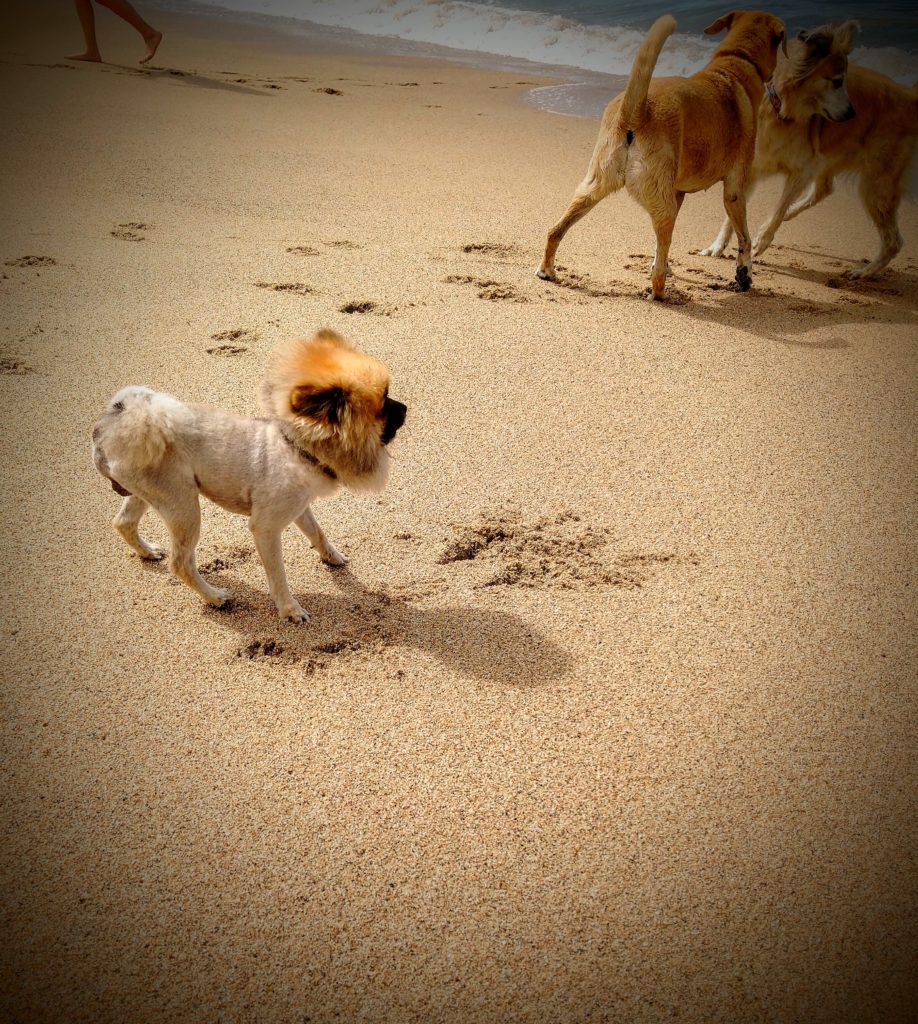 The beaches
Sayulita Beach
Extremely over saturated at the South end, as you come out onto the beach where 'Slap street' (Calle Delfines) is, where lots of tables and chairs occupy the sand, surfers all piled into one area in the sea, sunbathers, loud music, hawkers. The mind explodes! However, walk up to the North end of the beach and you will come across quiet and tranquil areas to sunbathe and swim. The waves are stronger up here, especially at high tide, so take care.
Also some lovely Beach bars around the middle section, including the reggae vibe of Club de Playa Camarón. So creatively decorated with painted surfboards and seashells. The amigos working there are very welcoming.
Playa Malpaso beach
You can also climb over the rocks, where it will bring you to a walking trail. The easy trek lasts for approx 15/20 minutes, before it brings you out to the beautiful quiet Malpaso playa. There are no bars, restaurants, or stores here so bring water.
Playa De Los Muertos
Playa De Los Muertos, also known as 'Dead man's beach' because of the close proximity to the graveyard. You can walk through the cemetery, and down the hilly path to get to the beach. The graveyard itself is well kept, colourful and quiet. On the 1st November, Mexcian's honor their loved ones, by visiting and decorating their graves. It's a colourful affair full of celebration. Its not as creepy as it sounds. A small cove with a few facilities.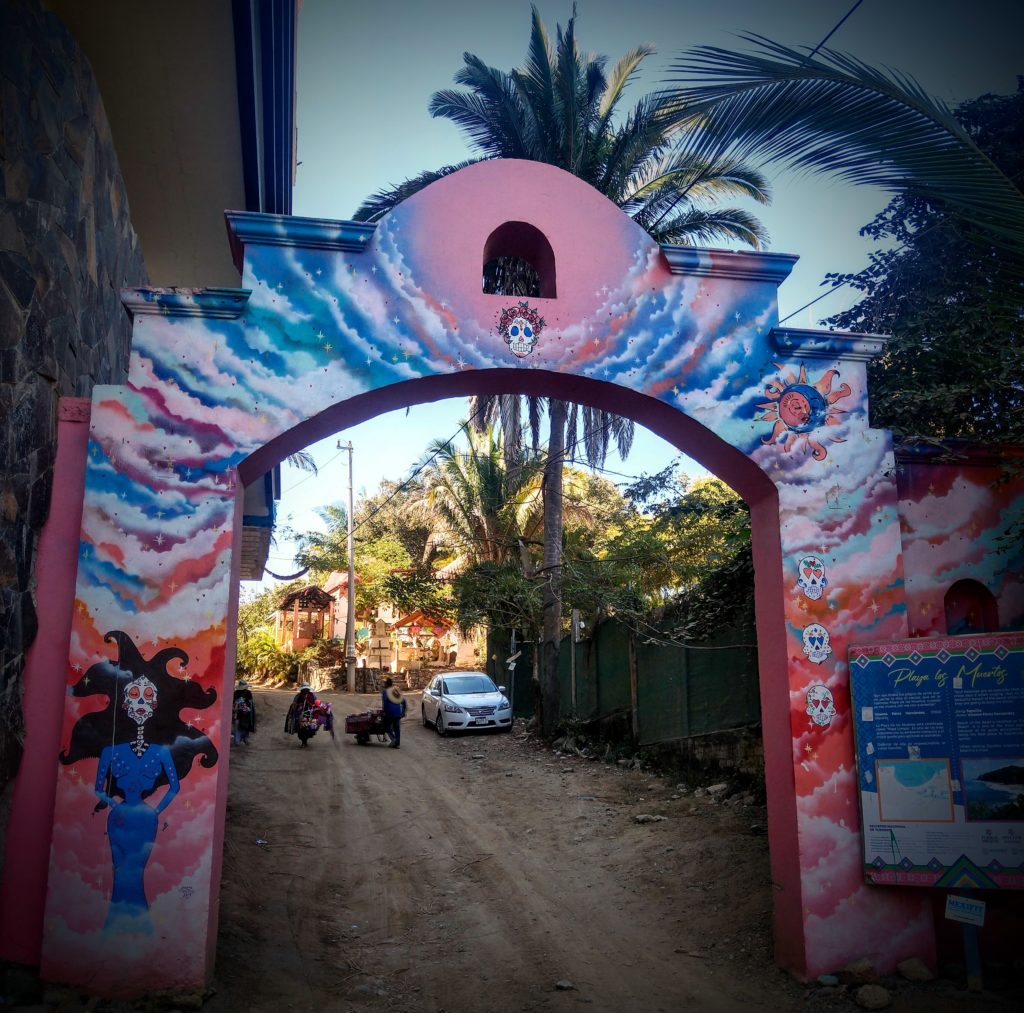 Sayulita Town
Calle Delfines(Slap Street or Flag Street)
Off course when you come to Sayulita, the first thing you will come across is 'Slap Street', known for its name due to a fight between two local men! Get up early to beat the crowds for some colourful photos.
Dine in one of the many delicious restaurant's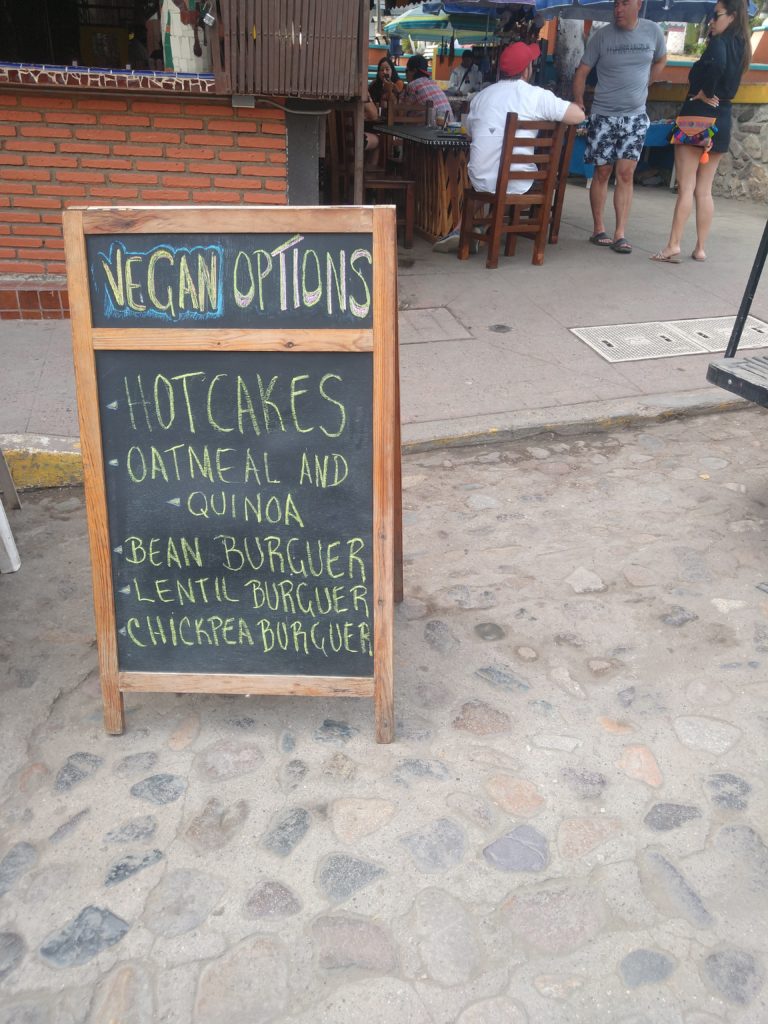 Sayulita has impressed us with its contemporary restaurants. Everything from Italian (La Rustica or Marco Lino – Ask Marco about the motorcycle helmet review lol) to the local cuisine. The vegan and vegetarian options in Choco Banana and Organic K are great for us. Since we have no cooker here, and Knox isn't slaving over a stove, we eat salads mostly. Therefore, the fridge was a must. There are many excellent bakeries around (Casa Gourmet , La Empanaderia, or Paris Delice) where you can get veggie pasties, quiches, baguettes etc to accompany the greens. Fruit and veg stalls are dotted around the town. Dearer than the bigger supermarkets. However, only a few pesos more and fresher. If you have a car, the biggest supermarkets are 30/40 minute drive away in Bucerías.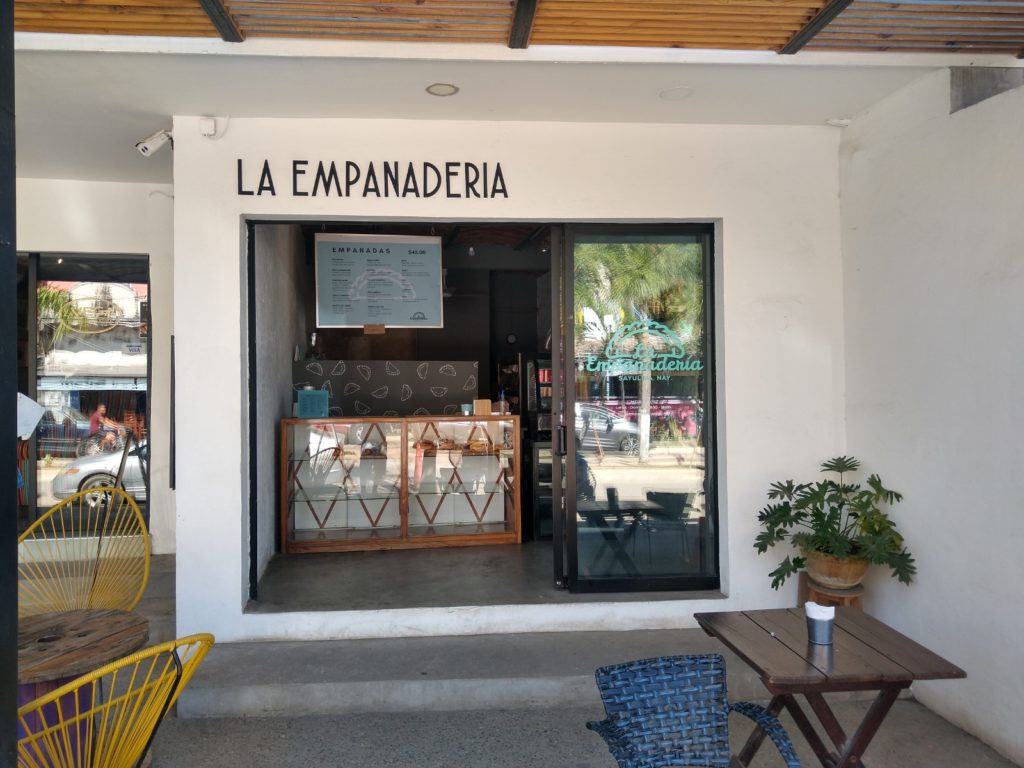 Street food
Late at night there are some great street food options. Check them out around Sayulita Plaza or along Avenue Revolución. Try Tacos al pastor Tal Ivan.
Bars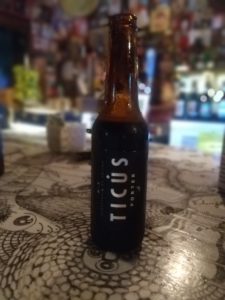 We have to admit, we've enjoyed a tipple or two in a few other bars. Well worth to check out this lively scene – Bar Le Zouave , El Barrilito; for some fantastic passion fruit Margaritas, or Yambak; for great locally brewed Ales and lagers.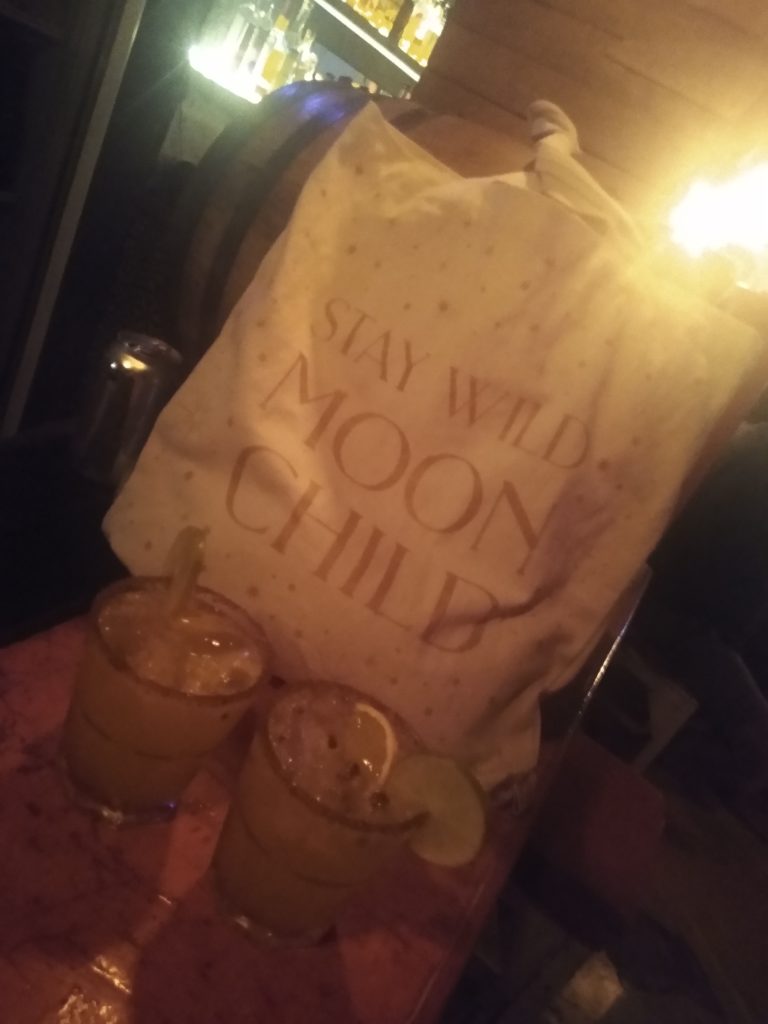 Other Interests around town
Iguanas
The Iguana population needs a sanctuary and the tall guamuchil and palm trees in Calle Marlin offer it. Its is a great place to check out the local population of these prehistoric lizards.
Got a Taste for Tequilla?
Try before you buy some distilled Agave at the Agave Experience – Tequila, Mezcal and Raicilla. Puts hairs on your chest! Irmin was lively and enthusiastic as he draws people in to delve deep into his Agave knowledge.
Hippie Market
Fancy a bit of down to earth shopping for bags, headbands, blankets, braclets, trinkets and so much more? Try the cool Hippie Market. Walk down the dusty trail and be prepared to haggle if any goods catch your eye!
How's that for starters? Follow us for more in our next post. Also check out our instagram for regular photo updates and stories.
Other Mexico.
Have you read are other recent posts in Mexico? Check it out here – Acapulco, Mexico City