Plan: Where to go next?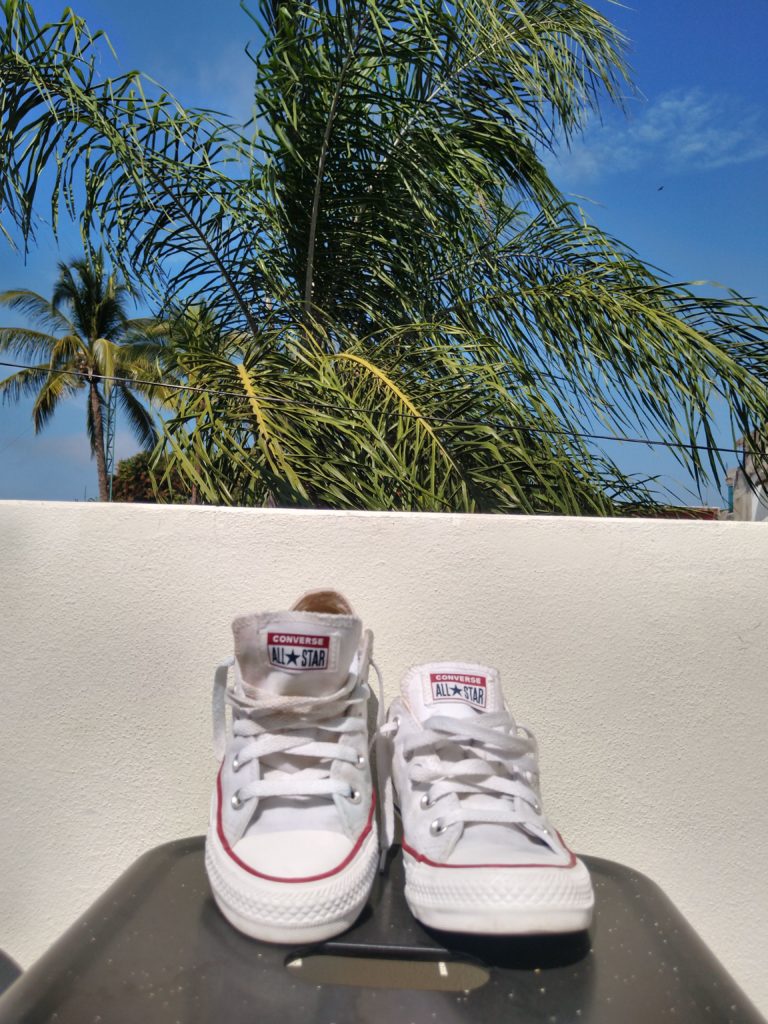 We've been in Sayulita for 3 weeks now. It's easy to live here with the relaxed atmosphere, however we have to extricate ourselves sometimes. It's a bit like Hotel California! We need a plan!
What happens when plans change?
We had a plan for this RTW but that went array with all the restrictions cancelling our main itinerary. We chose Naxos to escape the closing Ireland and UK. From there we took our time to breathe, looking at numerous countries to get our trip back on. The big wheel clicked round to Mexico and we spread our wings to cross the Atlantic.
What this meant is that we were less prepared for traveling around Mexico. Yes, it was on our itinerary but only for a week. Now we had to sort a few months and this meant planning on the hop. Such Planning brings challenges, quick changes, new ideas from chats with new acquaintances, and a whole lot more variables. Here we want to go through a few research techniques to get you to your next destination.
Flexibility in your plan
We quickly created a rough route when we opted to go to Mexico. We followed our new plan by starting in Acapulco, then Mexico City, and on to Sayulita. Normally, we would have fairly definite dates in and out, but other than Mexico City, we opted for the flexibility of one way tickets. This opens up options of staying longer, or shorter, as well as being able to change your ideas on the next destination. You also still have the choice of mode of transport, when to go, accommodation, possible length of stay, and whether you want to hop about different places within a main general area.
How to choose the next general area?
There are many ways to find interesting and new places to go. All this will help your plan. Firstly, a web search like "best beaches in Mexico", "must see places in your country of choice" etc will bring up interesting options to build from. Enough to make you think. Secondly, the power of social media can open your plans. Miko's Instagram acumen trawls her through postcard pictures of destinations that leads to plans of places to go and things to do. Thirdly, chatting to others, often fellow wanderers, where you're at right now can give you inspiration and lightbulb moments. You can gain crucial insider info this way that can be deeply hidden on a web search. Lastly, other forms of media can give you ideas but we rarely use these MSM platforms.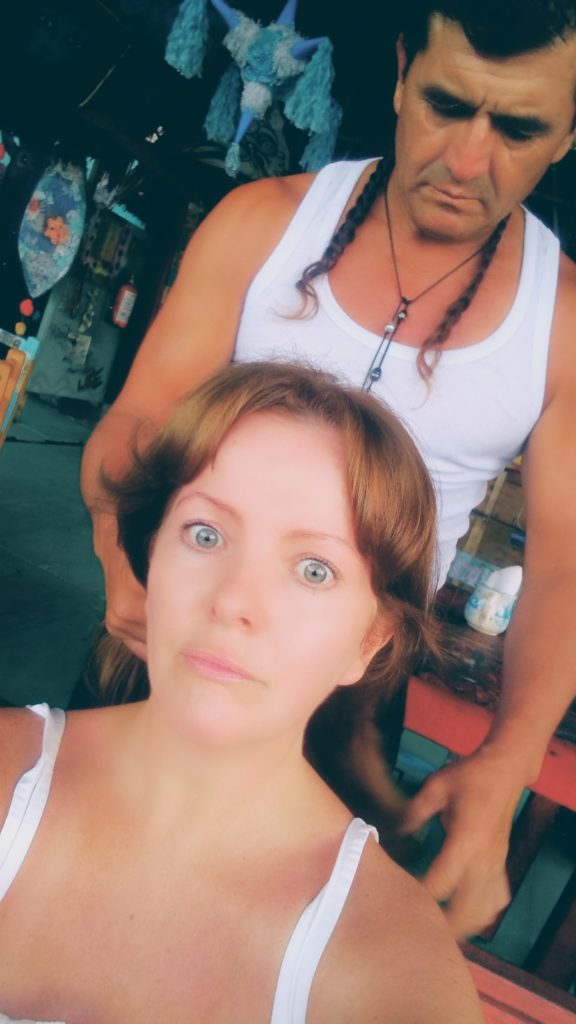 Destination chosen, plan to get there
So you've decided where you want to go, now to plan. For us our next step needs a flight with a possible overnight in Mexico City. We question whether there are various routes and if we can make a stop elsewhere on the way. We would use Skyscanner regularly to get good ideas and options of routes, alternatives, different airlines etc. There are other options such as Cheap Flights, Expedia etc. Also consider any airline loyalty programs that you may have that can offer money off now or in the future as you collect points. See our How to Save post for a section on these.
As we have travelled through other parts of Mexico, we have a good idea of the airlines to use, mainly Aeromexico, Viva aerobus, and Volaris. Often, I'll go straight to their own websites as there are only a limited number. Try to open your dates up a bit as prices can vary each day and weekend to week days. Also, be careful of local holidays as this can fluctuate the price as well as the hour of travel. Early or late is often cheaper but can present other challenges on arrival such as transfer to your accommodation etc. Make sure it all ties in.
Put the brakes on slightly. Note your options, but do a check on accommodation first. Things may work perfectly but other factors, like higher prices due to holidays, could cause a rethink. You may also be able to lock your time in that destination better, and have a good idea where to next, so you may benefit from a return ticket. Go have a look there first to see.
Accommodation planning
Okay, you have seen the photos and so desperately want to be part of it. Have a good idea of your budget and then go search. Firstly, research where is the best area for you to stay in, so that you get to fulfill all those adventures and sights that you have formulated in your mind. Once you have your epicenter, These days, the next step is normally to work the Web. Check out comparison sites; Tripadvisor, Hotels scanner, etc, Hotel booking sites; Booking.com, Hotels.com, etc, or holiday/home let sites like Airbnb or vrbo etc. Use the filter tools and maps to hone in on your perfect on the road home. Want a special deal with a hint of risk? Used once, we booked through Secret Escapes. Thankfully, it worked out fine for us. Be warned, there can be extra risk due to some unknowns and variables.
You may find that some are just beyond your reach. Get creative. Working the net, try to get a contact email and message the property/owner to see if there is room for negotiation. Some will appreciate the offer of a cash deal or cutting out the internet site middle person. Worst they can say is nothing or no. Sometimes you may have to vary the length of stay in a place. Compromise and find another beach or town to split your time with the desired location. Sometimes the longer you stay the better discounts available. Factor in other costs such as food, transport etc and stack it up beside what is being offered – like kitchen facilities, private outdoor space, bike use etc – by the various accommodations.
You may have a few options. Check reviews of all score levels. Weigh up the pros and cons and be decisive. Can you book a place for a few nights and then check out if better prices are available when on the ground in the area? This is possible in some places, like India, but can depend on the time you have. You can make great savings this way as it undercuts the web price.
Plan transport costs on arrival
How are you getting to your accomodation and how much does it cost? This may help to decide if you are going to hire a car or not. You'll usually have a number of options to depart the airport, such as bus, train, or taxi. They'll all have their plus points and negatives i.e. taxis are convenient but are more expensive, while buses are cheap but only have dedicated stops and not always close to where you decide to stay. With forward planning, investigate these options to decide what's best for you. It may be as simple as what's in your budget for the journey.
If you are confident enough, and have plenty of miles to cover with the area of your stay, then car hire can be the the most economic option and gives lots of flexibility. Check parking facilities at your accommodation and factor in any costs there. Check comparison sites; such as Rental cars, Cars Scanner etc, as well as individual car hire companies like Hertz, Enterprise, Avis etc. Remember, a lot of these, like airlines, will have loyalty programs that can accumulate you points for money off etc. You'll see a section for loyalty programs in our How to Save write up.
Action that plan
You know your route. you have plans for where to rest your head, how to get there, and the prices match your budget. All set, so now get them booked. Follow your plans and book the desired transport. Make sure you don't rush. Give the correct details to avoid any hassles. It is easy to make a mistake so check dates, times, names, passport details, baggage allowance etc. Double check again and book. Then have your accommodation ready to click yes to.
Once everything is finalised you can breath. It'll soon be time to pack up and move on to your next perfect picture!
If you liked reading, you maybe interested in create your travel dream or travel to the USA – a last minute prep