Dirty Dancing – Time of our lives!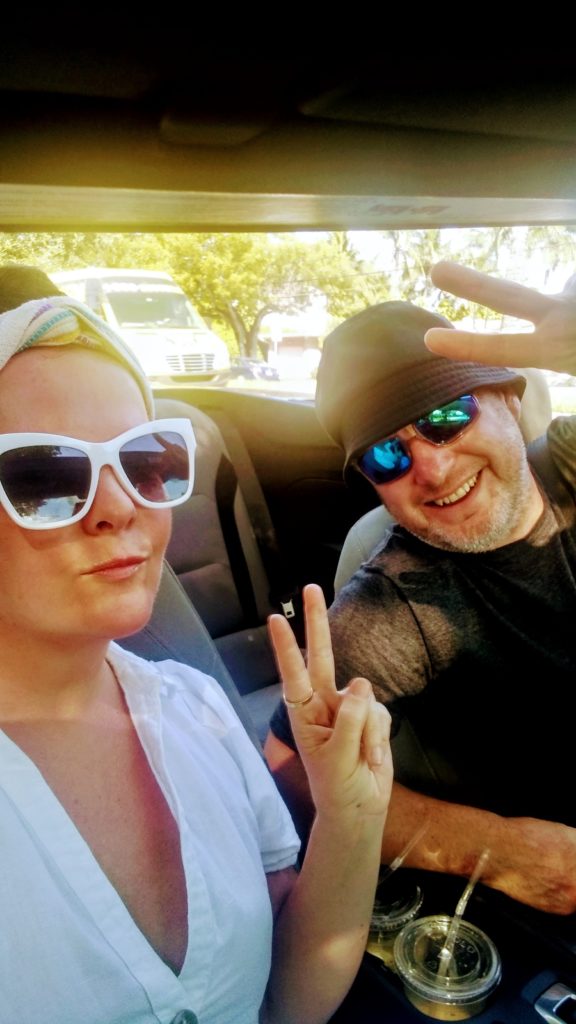 A 'baby' at heart.
As someone into mostly horror movies, I'm (Miko) not sure how the iconic Dirty Dancing movie captured my heart forever. It's a movie I could watch over and over again and not get bored. I know the soundtrack off by heart, well almost! A visit to the locations while on this road trip was a must. It worked in well as we continued south from Washington DC, throught Virginia and North Carolina, towards Florida. It would be a fitting end to the journey round the States.
Dirty Dancing Parties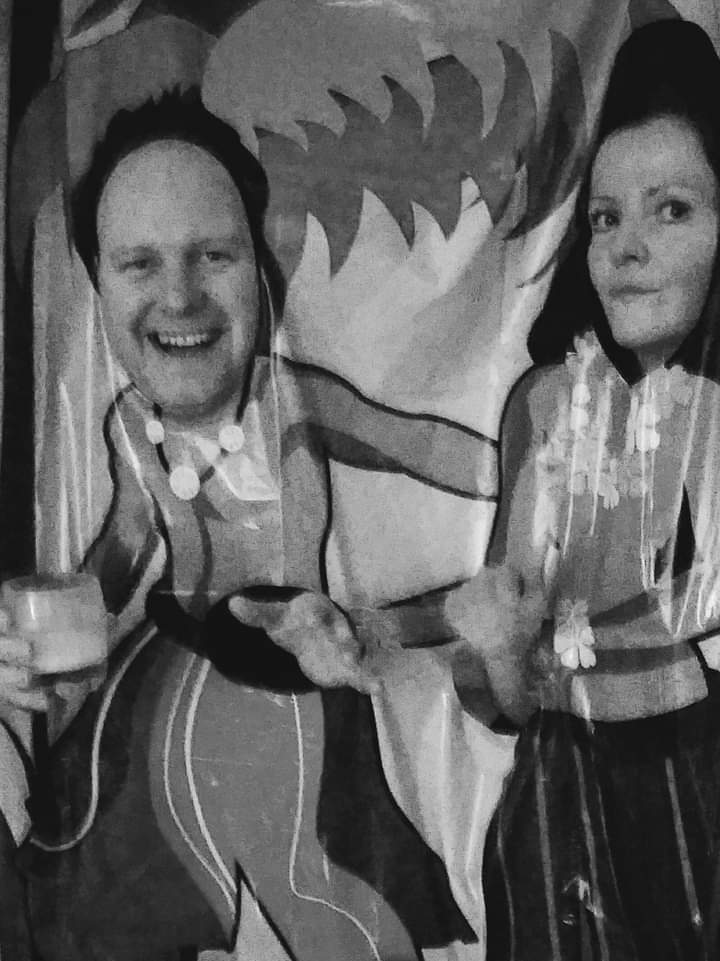 I've been even known to throw a few Dirty Dancing themed parties in my time.
There may not have been a lawn in my city apartment, but we still had a blast!
There's always a limbo stick, or a broom when we forget the actual limbo stick!
So much fun! Except when Knox hurt his back that is! Oops 🙊
I carried a watermelon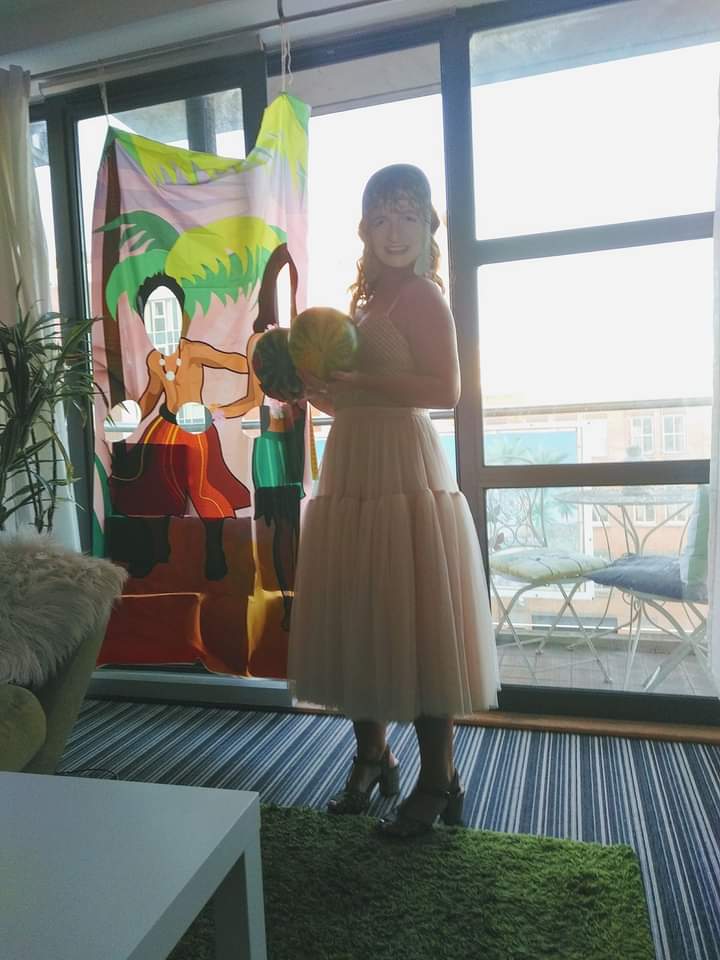 The 1960's setting, the cheesy talent show, where Baby's sister, Lisa plays Hula Hana – hilarious! Penny's 'problem', the 'I carried a watermelon' scene, the dancing, the tunes and off course the romance between Johnny and Baby. How could you not be gripped!
The cast
Did you know Billy Zane was actually first choice to play Johnny Castle?! (Check out his audition)! Even Val Kilmer was considered, as well as Sarah Jessica Parker for Baby! In my humble opinion the producers definitely made the right choice, with Patrick Swayze and Jennifer Grey.
"Don't put your heel down, don't put your heel down."
Even though Patrick and Jennifer didn't hit it off right away, the producers thought they had more chemistry than Billy and Jennifer. Patrick was a trained ballet dancer. He Began dancing at his mum Patsy's dance school in Texas, Tennessee.
Jennifer Grey, however wasn't a trained dancer, so it's thought Patrick Swayze got frustrated with her when she didn't get the moves right first time. Just look at that scene were she is in stitches as he runs his hand down her armpit. That's genuine that is.
Dirty Dancing Locations – A must on our Tour
Dirty Dancing scenes where filmed in two locations – Mountain Lake Lodge in Southwest Virginia and at Lake Lure in Western North Carolina.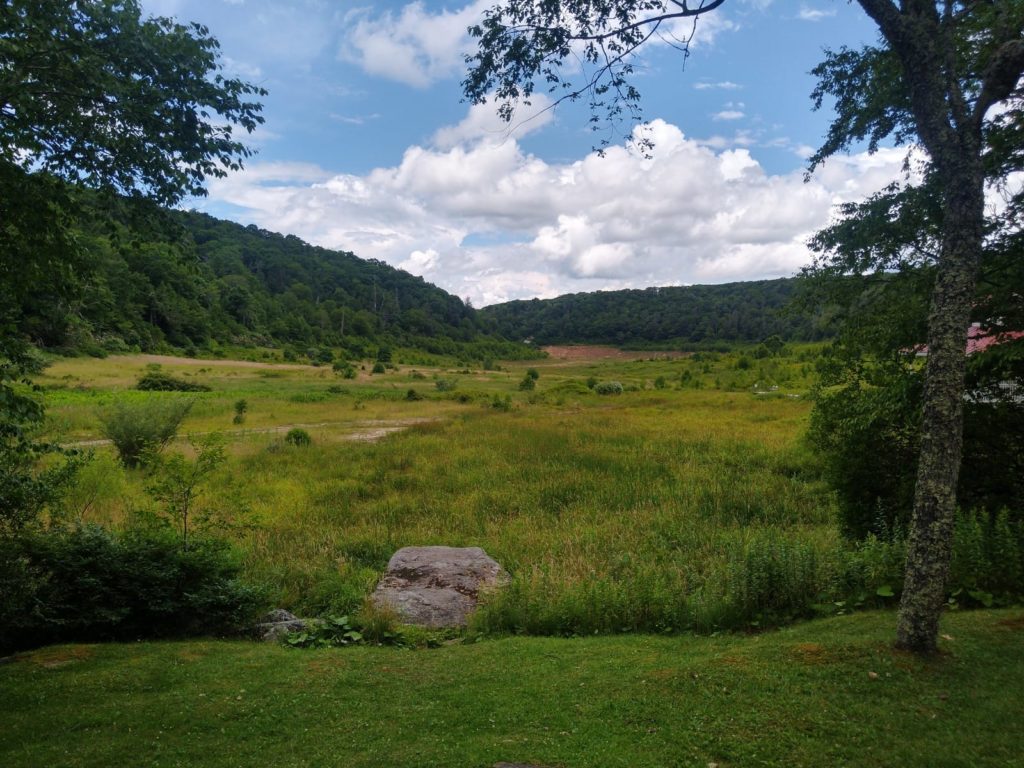 Take a trip down memory lane
Mountain Lake Lodge
We started off at Mountain Lake Lodge in Virginia.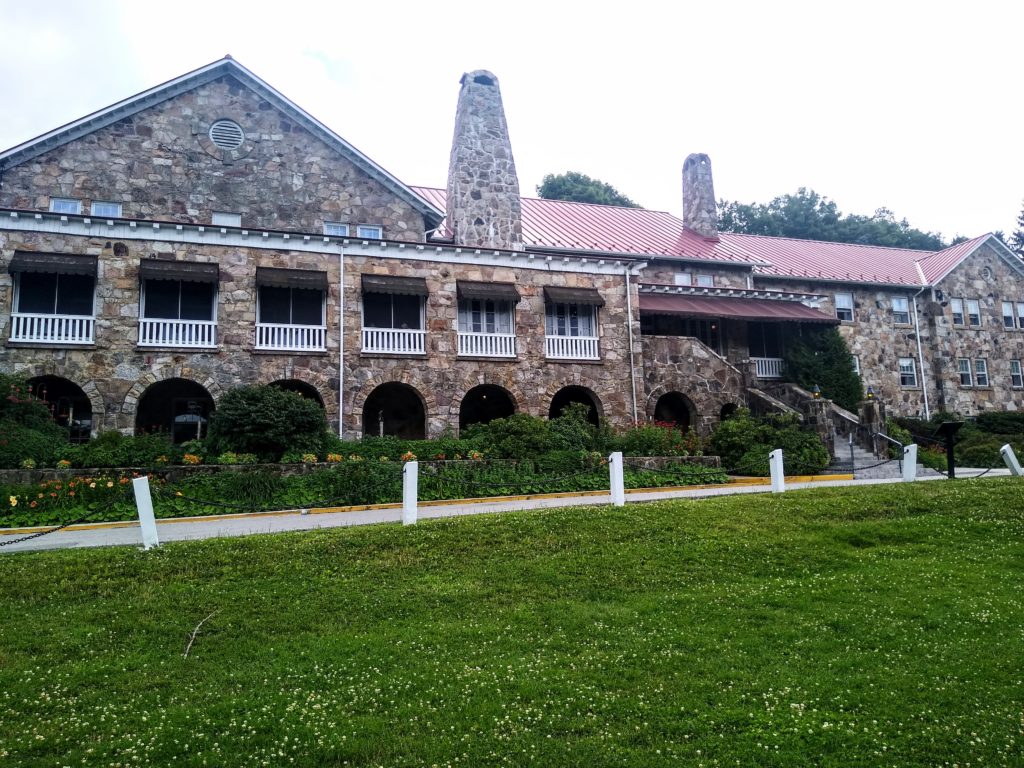 This is where Baby and her family stepped out to the Kellerman's resort to start their vacation. Most of the exterior was used in the movie, as well as some rooms inside, such as the dining room.
The old brick building just looked like it did in the movie. It was like stepping back in time. The open, lush green landscape certainly brought back memories of the scenes. Nostalgia!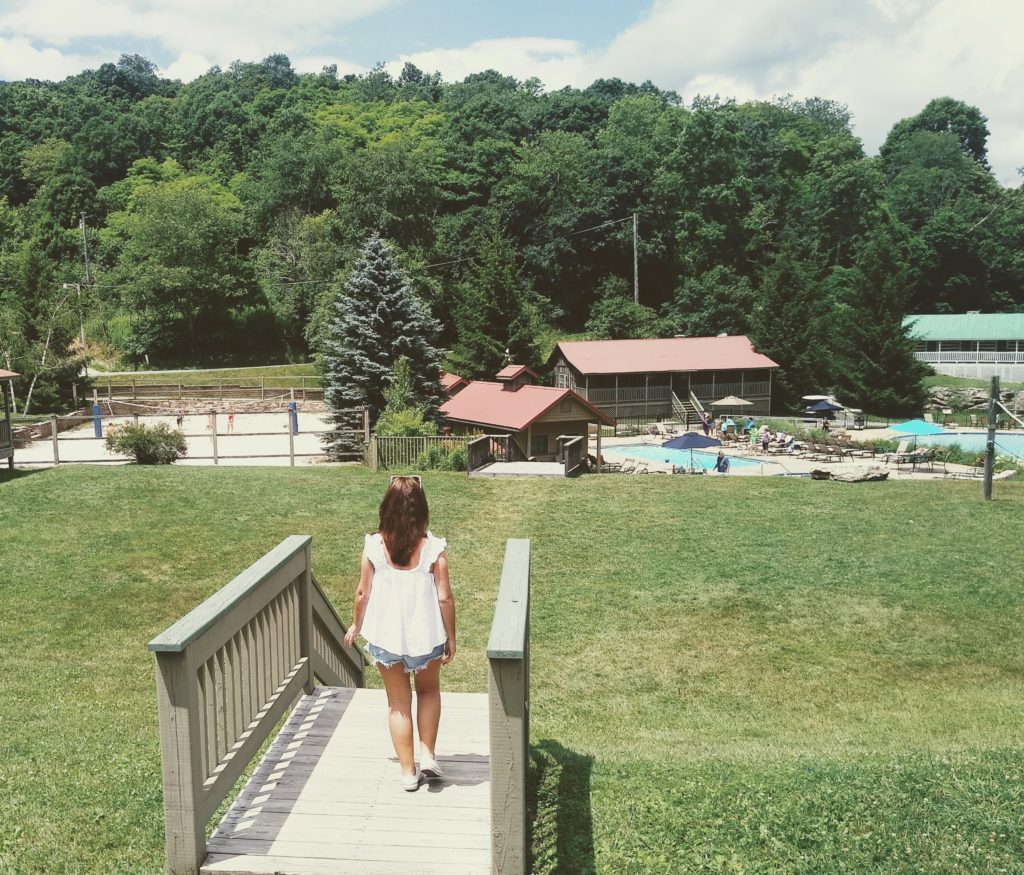 The gazebo
You will be able to see the famous gazebo where Penny gave dance lessons to the guests.
Or we will always remember the argument between Baby and her father and the scene where Baby runs to find Johnny to help Penny.
The lift
The amazing 'lift' at the lake was also at Mountain Lake Lodge. Unfortunately now the lake has dried up so you won't be able to practice your moves! Don't fret though, as at Lake Lure, 4 hours away, the lake is still there and that's where the log walk was filmed!
Turning blue
Seemly when Jennifer and Patrick was filming the 'lift', there was no close up shots as the water was freezing, so much so Jennifer's lips turned blue! That's dedication for you!
Lawn games
Many of the fun activities were filmed here. The bunny hop, the painting, including the wig scene where Baby and Penny talk together for the first time.
The green cabin
The green cabin that Baby and her family stayed in is still there! Can you believe it?! Yes, you can rent this out and it sleeps up to 10 people. You can re-enact the scenes until your hearts content!
Lake Lure
The Lake is definitely alluring, glimmering in the bright sunshine, as we stopped and drove passed Lake Lure Adventure.
To continue the Dirty Dancing theme though you gotta head to the 1927 Lake Lure Inn and Spa just up the road.
1927 Lake Lure Inn and Spa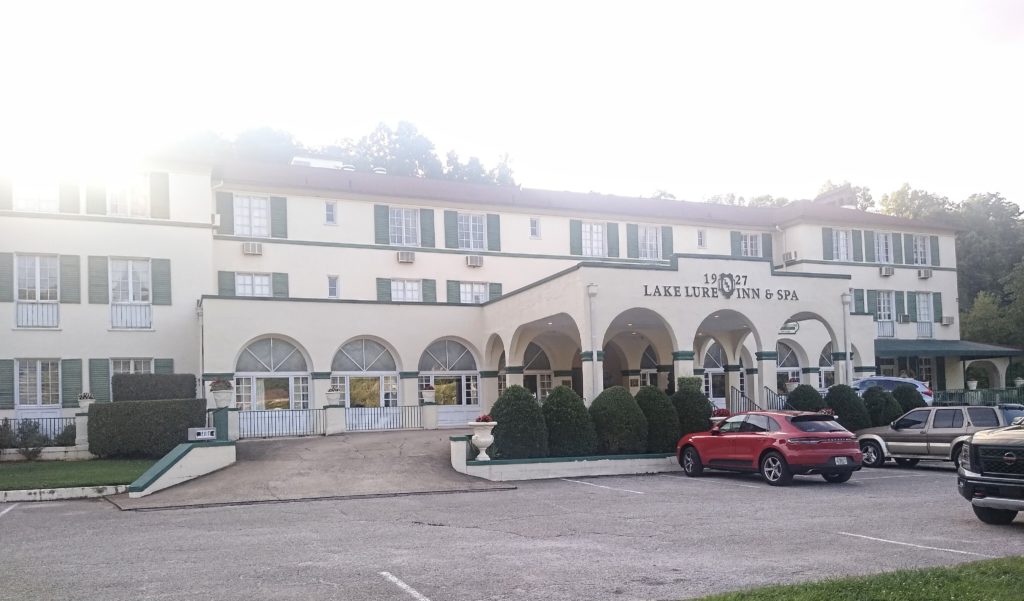 Many of the cast stayed at the Inn. You could also have the opportunity to stay yourself, as the Inn, is still in operation.
Or why not get all cosy in a themed Baby's bungalow or Johnny's cabin! Bare in mind though Baby and Johnny didn't actually stay in these! But it's a fun concept.
Baby's dance steps
The stairs where Baby practiced her dance moves, and where she carried the watermelons, is still there. However, it is now private property and the white bridge has been removed.
There are boat tours which can take you to get a glimpse of the steps, but that's all you get because you can't get off.
The final dance
The majority of the filming was done at a boy's camp at Chimney Rock. You will no doubt remember the gymnasium, which was also used for the final dance between Baby and Johnny.
Unfortunately, the gym burned down in a fire in the late 1980s as well as the Kellerman's staff housing.
The boy's camp is now a residential gated community called Firefly Cove. It's said a resident incorporated the ruins of the dining hall into the community. Great idea!
Esmeralda Inn
Even though the gymnasium burnt down, I was very excited to hear they actually salvaged the floor! So you really can dance in Baby and Johnny's footsteps!
The recognisable Wooden floor is now in the lovely, quaint Esmeralda Inn's lobby.
So get those dancing shoes on and dance the night away, or sit and have a drink in their cosy lobby while watching Johnny and Baby spy you from the staircase.
Other than the Dirty Dancing floor, Esmeralda Inn also has the most amazing romantic setting, with mountain views from the porch, you can rock away in contentment.
You can have dinner on the porch or inside in the restaurant where you're sure to get a genuine warm welcome.
Bald mountain golf course
It's where Jake Houseman played at the 16th hole and baby asked him for money to help a 'friend'. 'You always told me If someone was in trouble I should help'. She tells him innocently.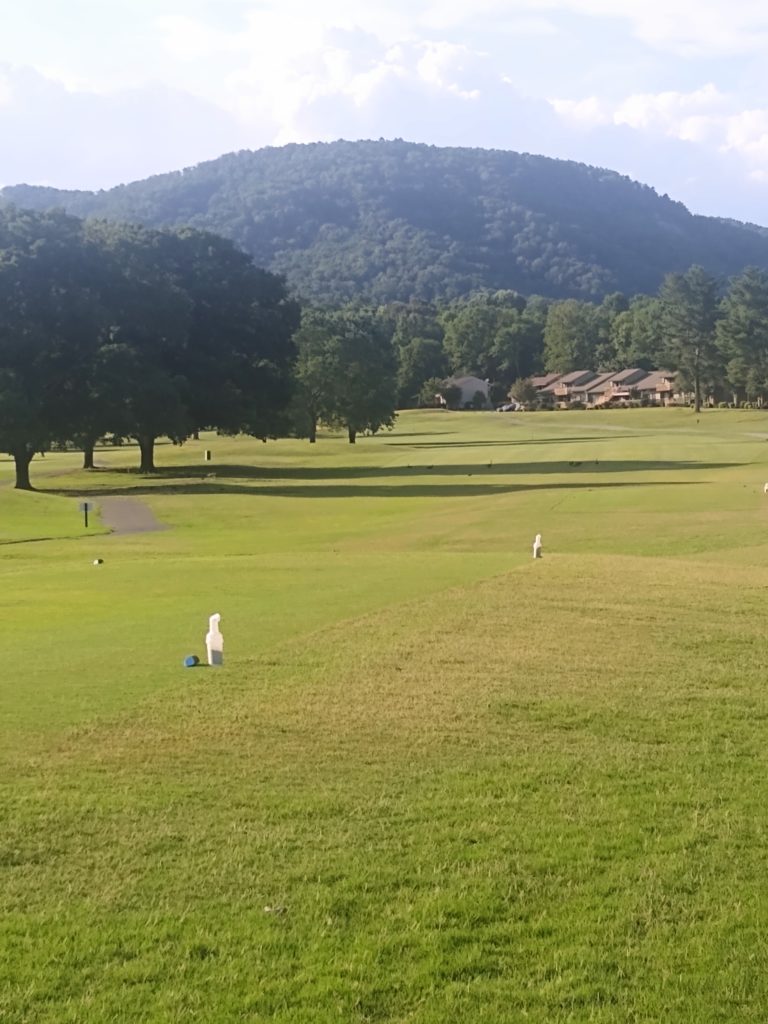 Mr Houseman trusted her and gave her the $250 she requested.
It's quite funny as the movie was set in the 1963, so asking for that amount of money then would if been like asking for $3,000 dollers now.
Unfortunately we were stopped by security as we tried to drive into the golf course. I wandered if I could sneak in somehow and find it, but Knox told me the golfers wouldn't be happy treading all over their lawn. Lol
The security guy said we could play golf tomorrow if we liked, as it was quite a walk to the 16th, but I couldn't imagine us in a polo and golf shirts just yet lol.
We opted to see the grounds from a distance. It all looked the same to me.
Dirty Dancing Events
If you want more, why not join a Dirty Dancing weekend event at Kellerman's Mountain Lake Lodge! There is promise of fun filled Dirty Dancing themed activities, such as watermelon races, dance lessons, scavenger hunt, among many more! You'll be reliving your inner Baby or Johnny before you know it!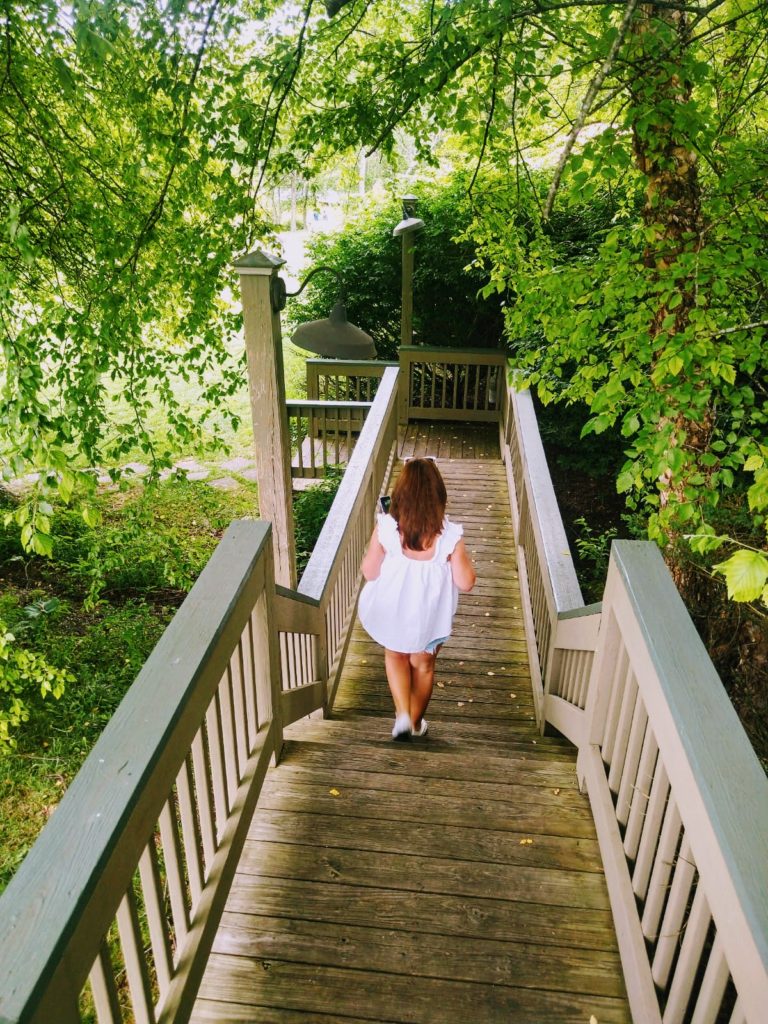 We certainly have had the time of our lives on this USA road trip! Liked reading? Check out our Music belt tour! The Music belt was the start of our Journey, so it is fitting that an iconic music film brings the curtain down on what has been a wonderful adventure through the States.